Hi friends. It has rained straight through since I've been home from my trip down south, so I decided I needed this quick little outfit shoot to raise my spirits today. I decided that I quite liked this turquoise wall during a wander around St. Maarten, so had a small and impromptu outfit shoot in the busy street. My outfit is certainly basic, but perfect for wandering around in the heat. A sheer top has become an outfit staple as of late - how did this happen!?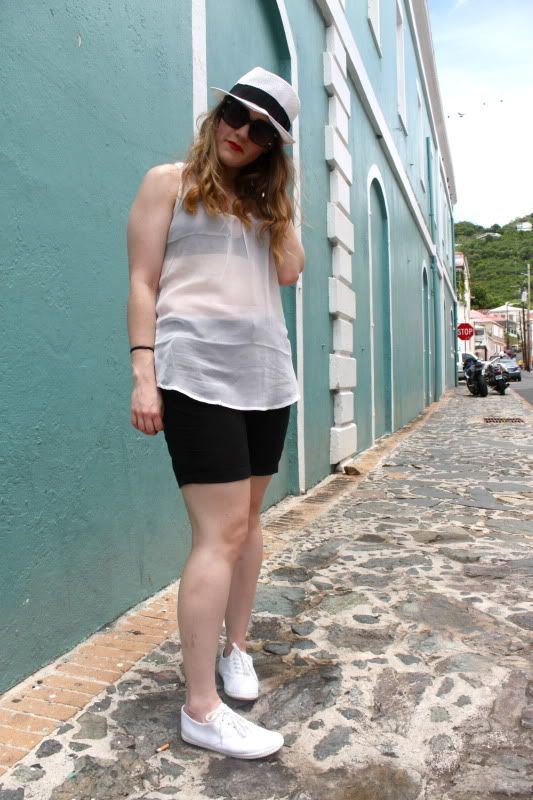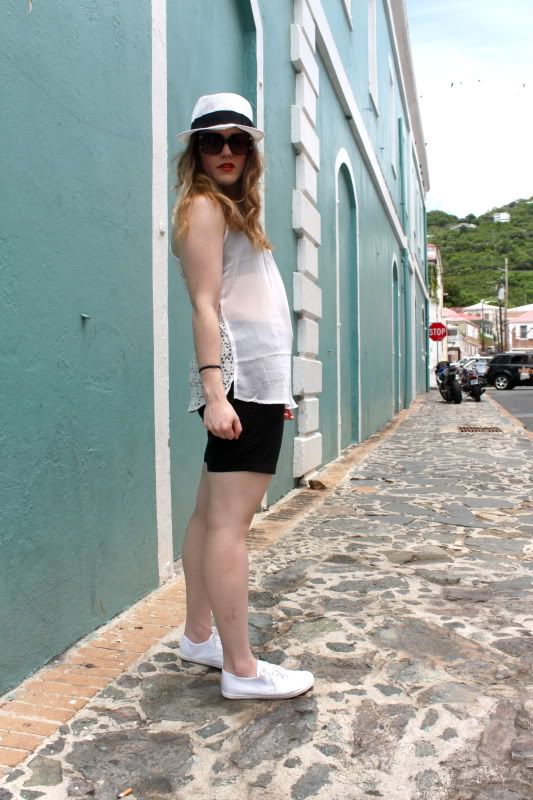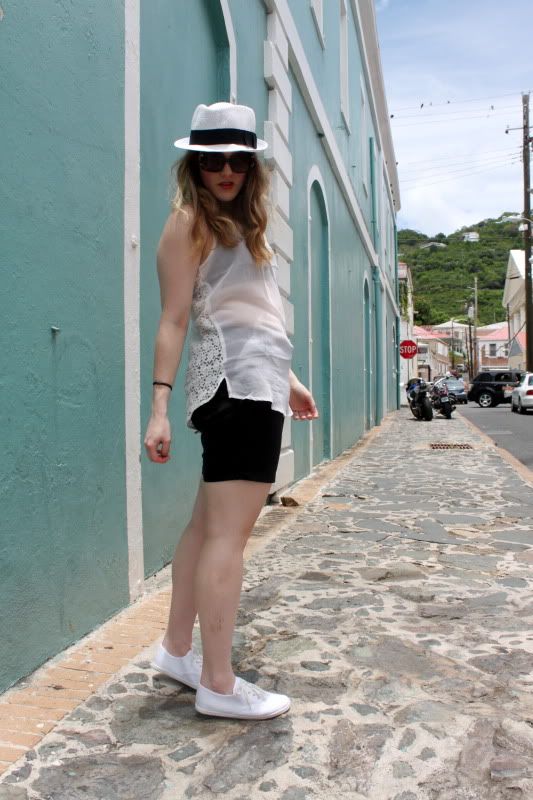 I've got a lot more photos from my trip, which I will put into one post very soon. I don't want to be a blog that bombards readers with trip photos, but some sights were sincerely gorgeous, and I would like to share at least once.
Have a great week, everyone!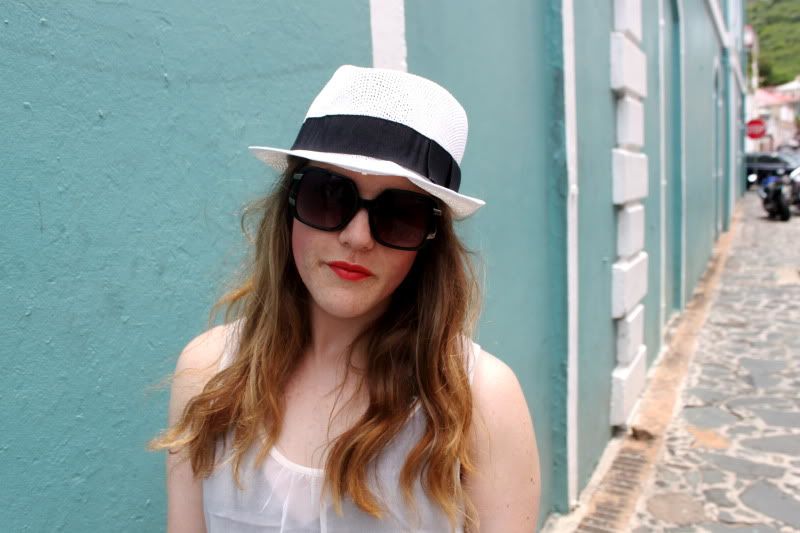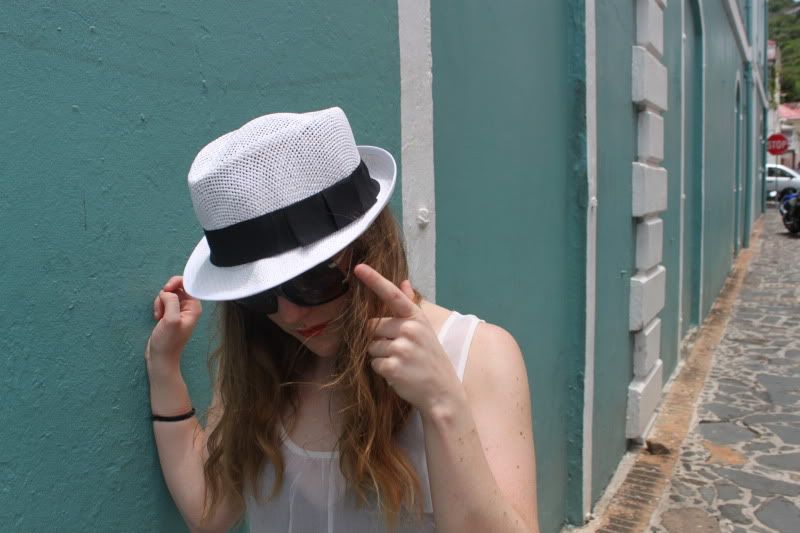 (Shorts & Sneakers: Joe Fresh, Sheer Tank: Urban Planet, Sunglasses: Alfred Sung, Hat: Thrifted)