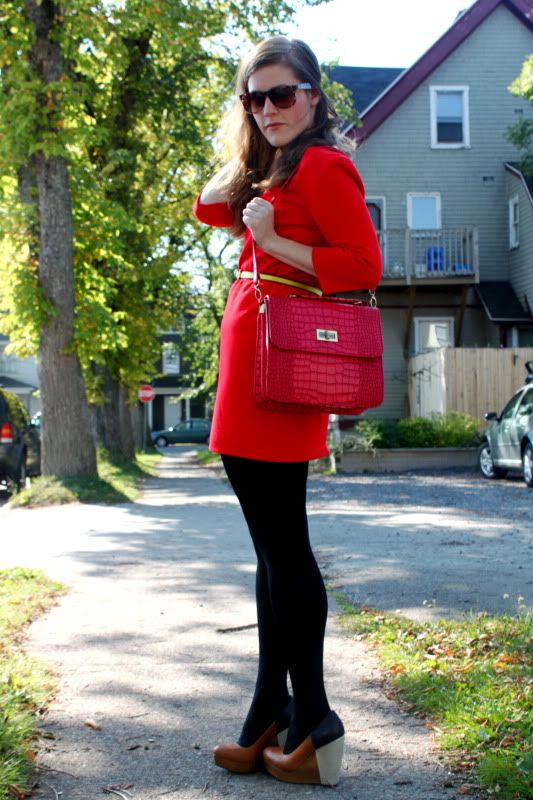 Red. A color that I was previously scared of, but have lately embraced with a deep and passionate love (okay, maybe the word passionate is a bit much). With an auburn tint to my hair, I never thought I could pull off crimson tones, but with the variety of hues partaking in the trends of the current season, I thought I would give it a go (mixing 2 red items in 1 outfit- wild & crazy, I know). These photos were taken on a coffee date while I was home for thanksgiving, and I have a few other posts coming up from my weekend in the nest that is my parents' house. I also plan a complete design overhaul on the blog this coming weekend (pssst.. thank you in advance to Kate on that one!).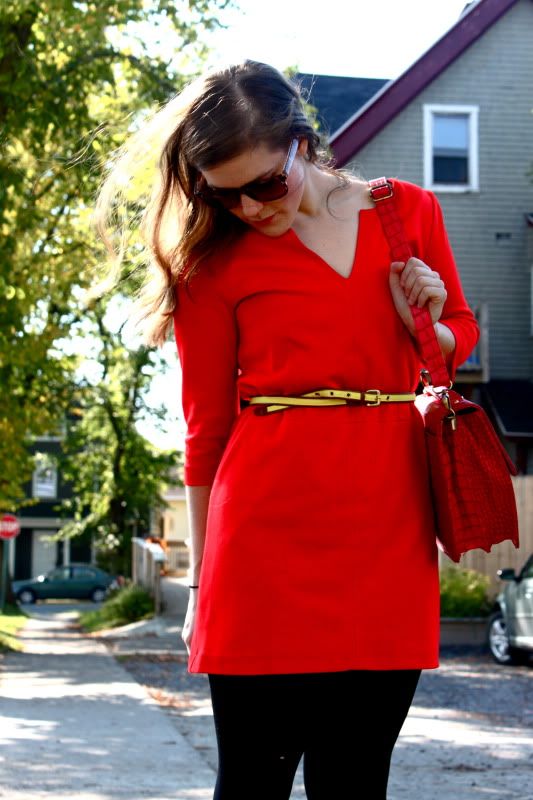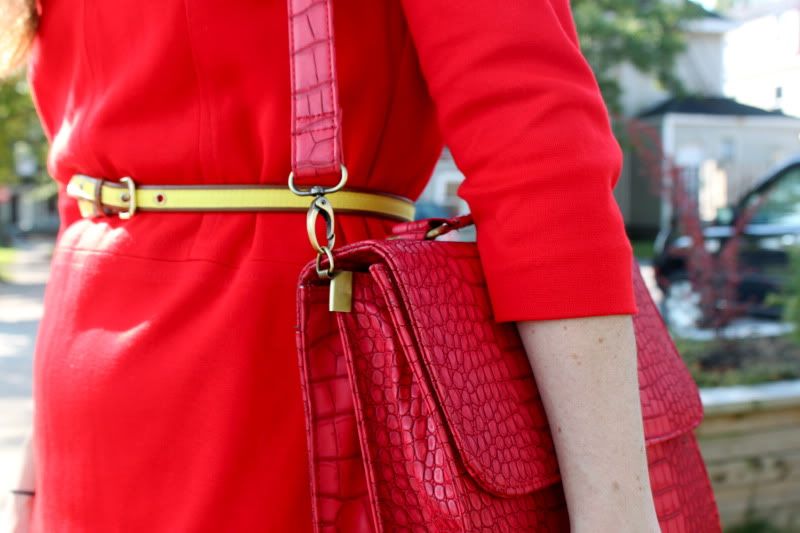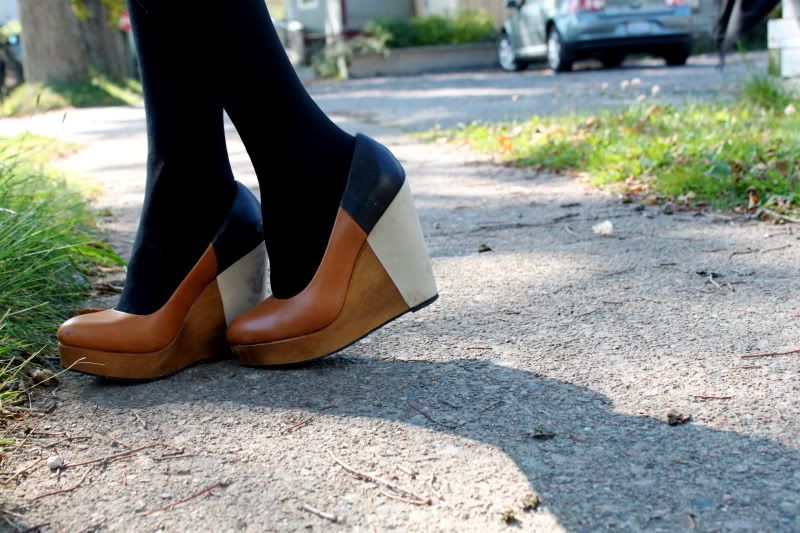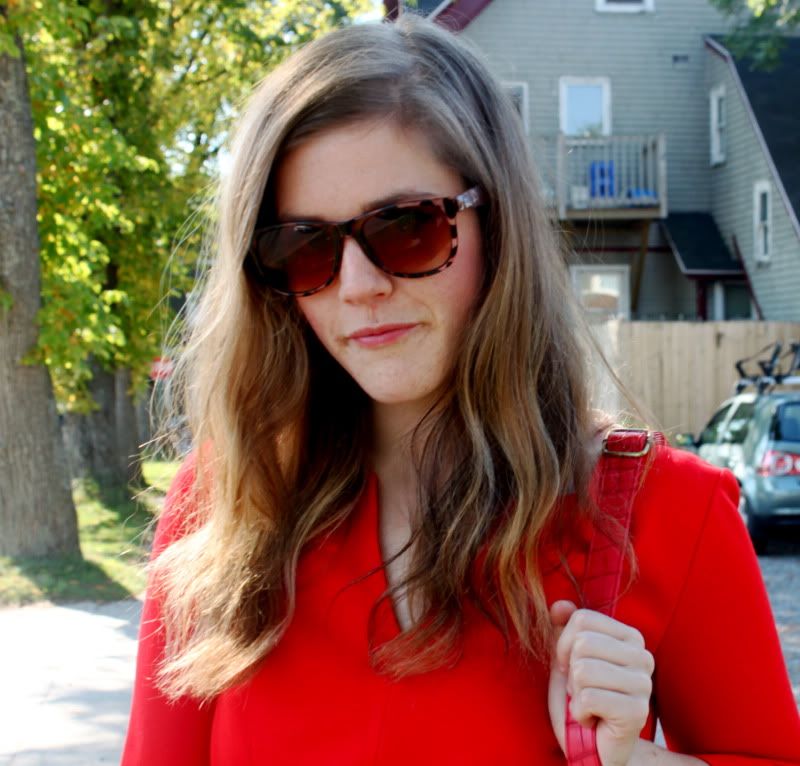 (Dress: Zara, Shoes: ALDO, Belt: H&M, Bag: Winners, Sunnies: ALDO)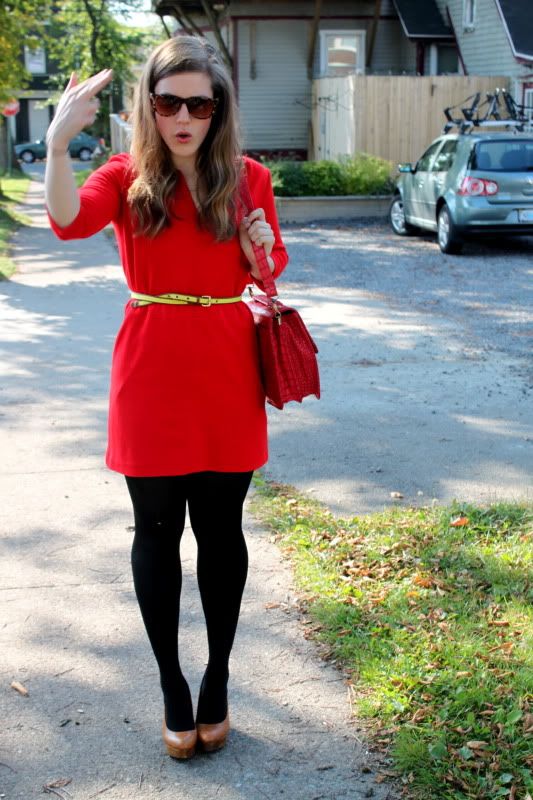 ..and because this one is funny.
Thank you to Alyce McLean for taking these photos for me. XO!