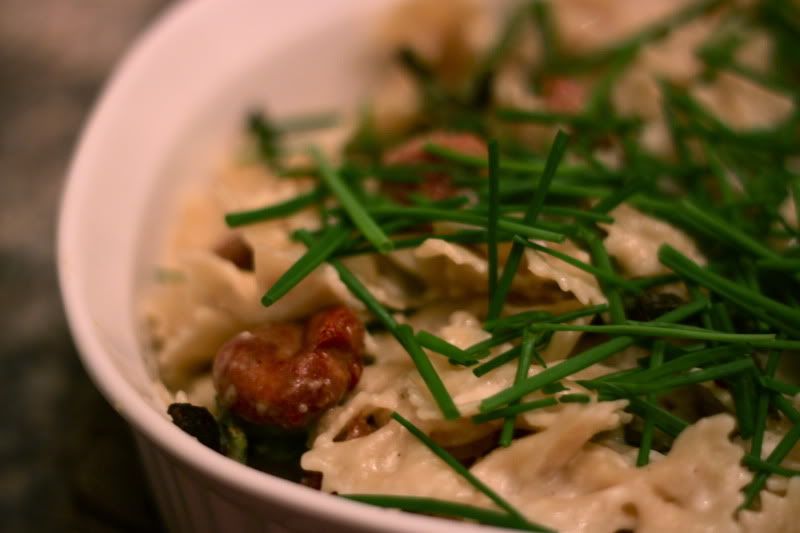 One of my resolutions for 2012 was to try to cook & bake more regularly. Original? No. Direly needed? Yes. I have always said that I am a rubbish cook, but guess what? It's kind of a lie. I'm not really that great, and I'm not really that bad, and overall, I'm really just not very motivated. I eat really well, but I make do without a sincere effort. I decided that the blog may help me with my resolution, providing a creative avenue that motivated me to get going. So far? SO GOOD. I have been cooking up a storm in my wonderful little kitchen, amidst new vinyl playing and a small cat purring, and after careful consideration and twitter polling, decided that I will start sharing some recipes here.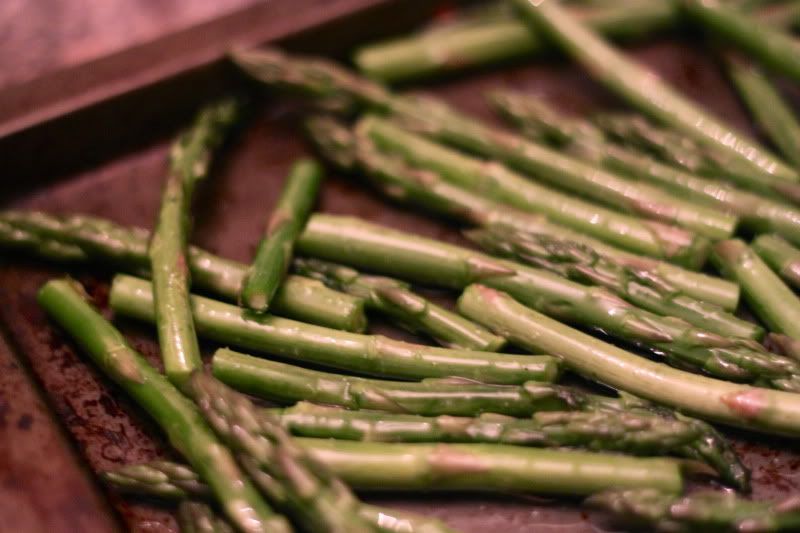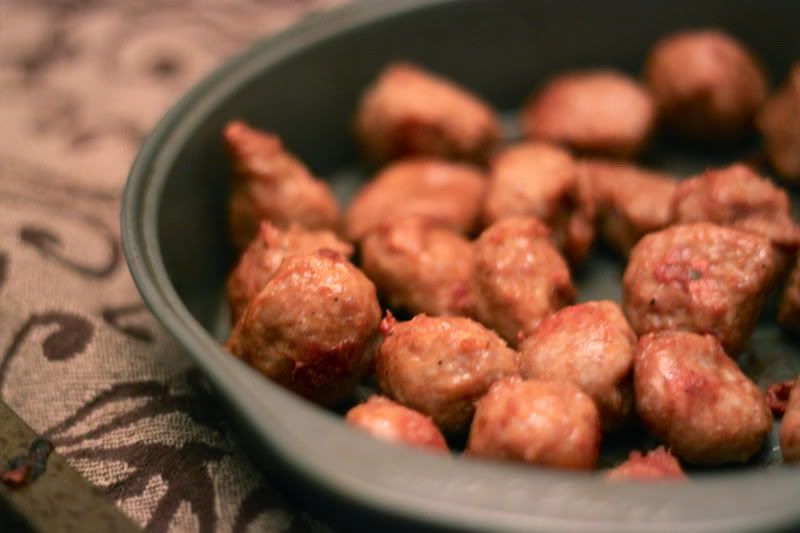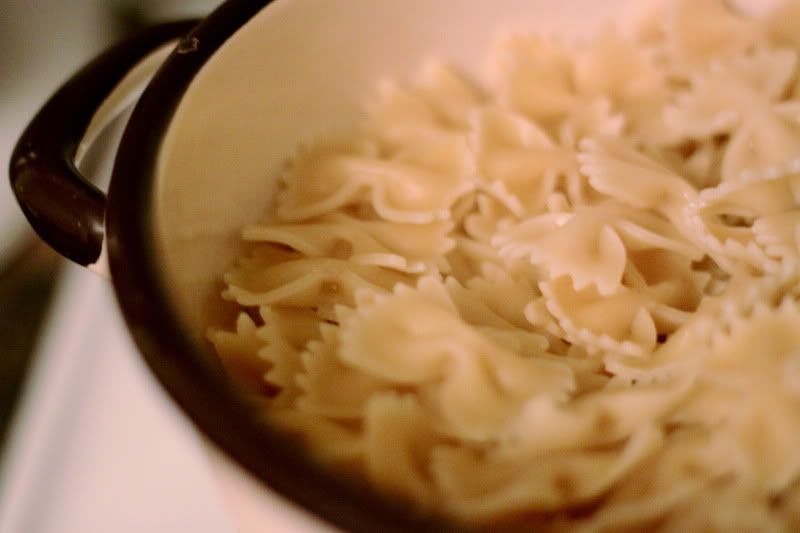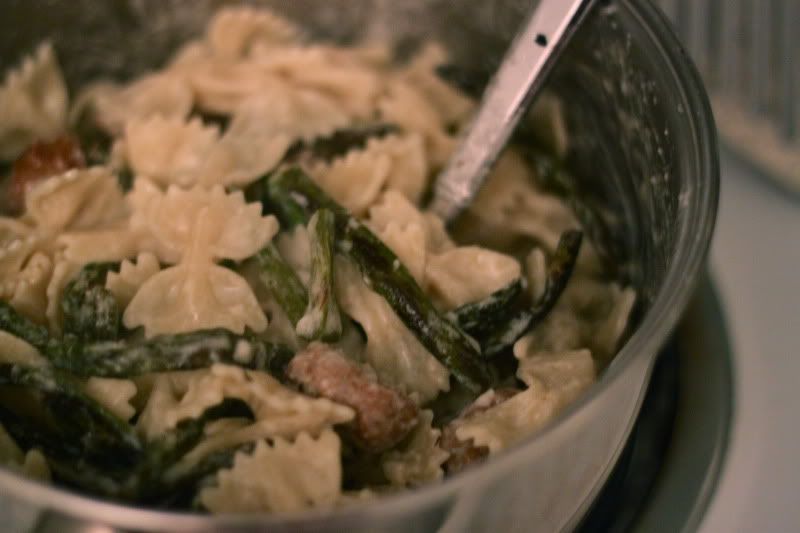 This meal was perfect for a bitterly cold evening, as it provided just the right amount of comfort without being too rich. I'm a
huge
fan of goat cheese, but even if you aren't, I am thinking this dish will strike your fancy. I adapted my dish from
this
recipe, using a dairy free substitute for butter and adding a lot of fresh garlic. I steer clear of cow's milk, but I bet it would be just that much tastier with the real deal. Vegetarians could easily skip out on the sausage, or substitute with fakes. Yum. Enjoy!