Happy Friday! I am thinking about changing the name of the "Love Chronicles" photos feature to "Bits". It's shorter, simpler, and a little bit more representative. Thoughts? Retorts? That said, here are a few bits from the past week or two. It's essentially bikes, food items, and neck embellishments, which is sort of my current life in a nutshell. I'm on a 3 day weekend in order to go to Halifax for an East Coast Blogger Conference, and I am loosening my waistband extensively, as the itinerary seems to feature endless treats & drinks. This is so very supported by me. See you soon East coast girls, and a very happy weekend to each and every one of you!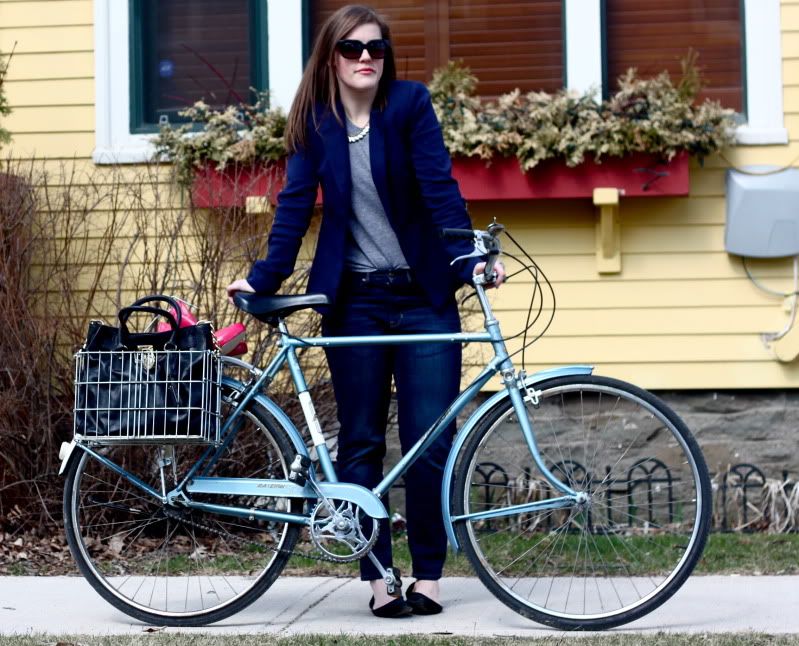 My new bike in full form.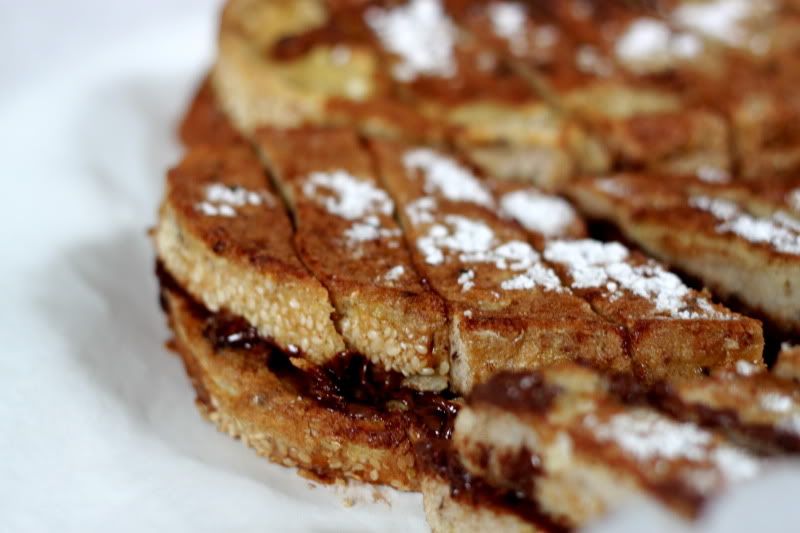 Nutella sandwiched french toast.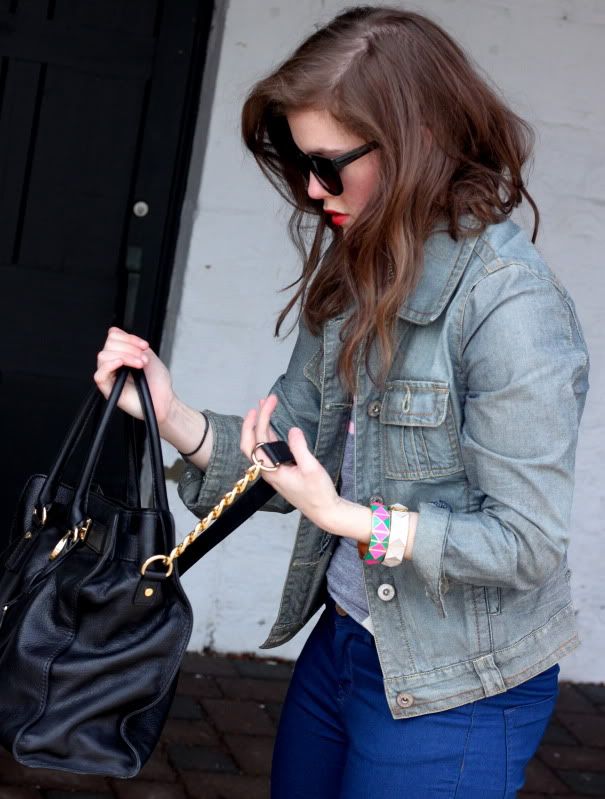 In action.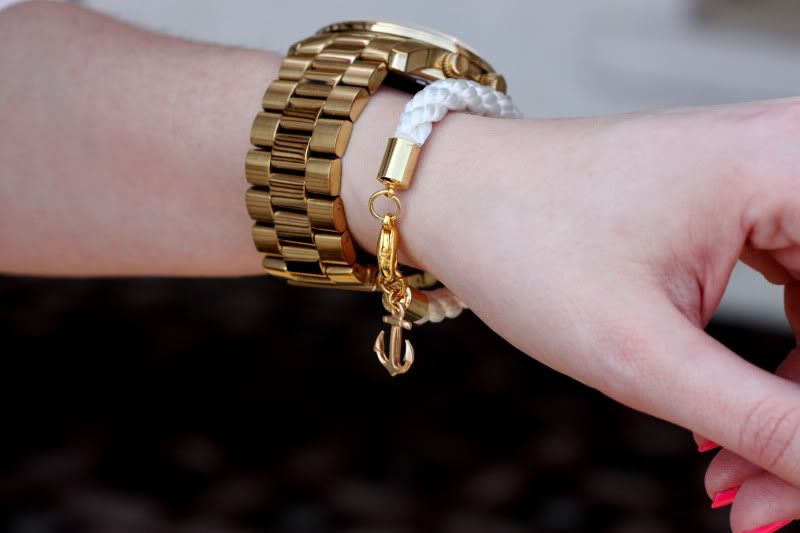 Linguine with roasted tomato sauce, veggies, and scallops.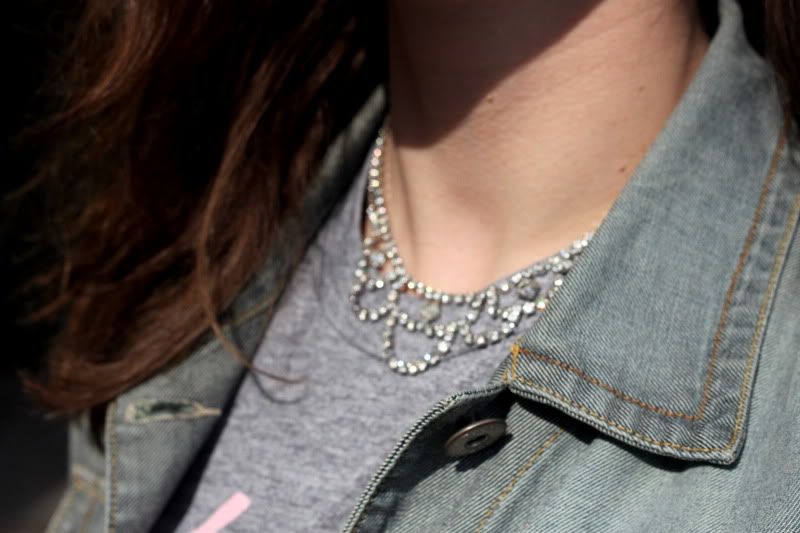 Casual tee, jewels, and a jean jacket.
Asparagus gruyere tart.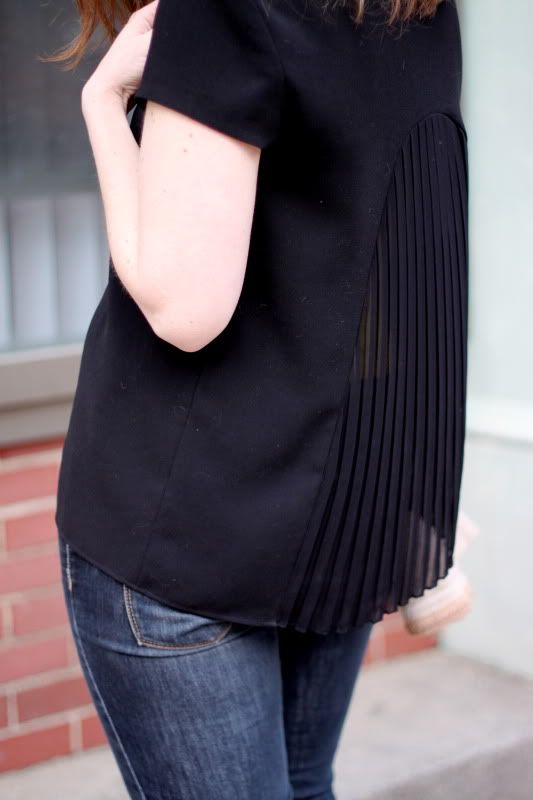 A simple but pretty detail on a favorite blouse.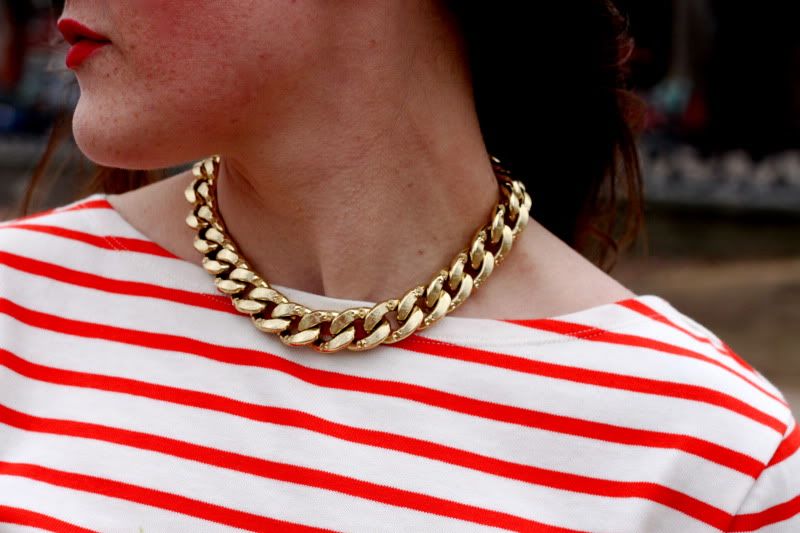 A classic combination.