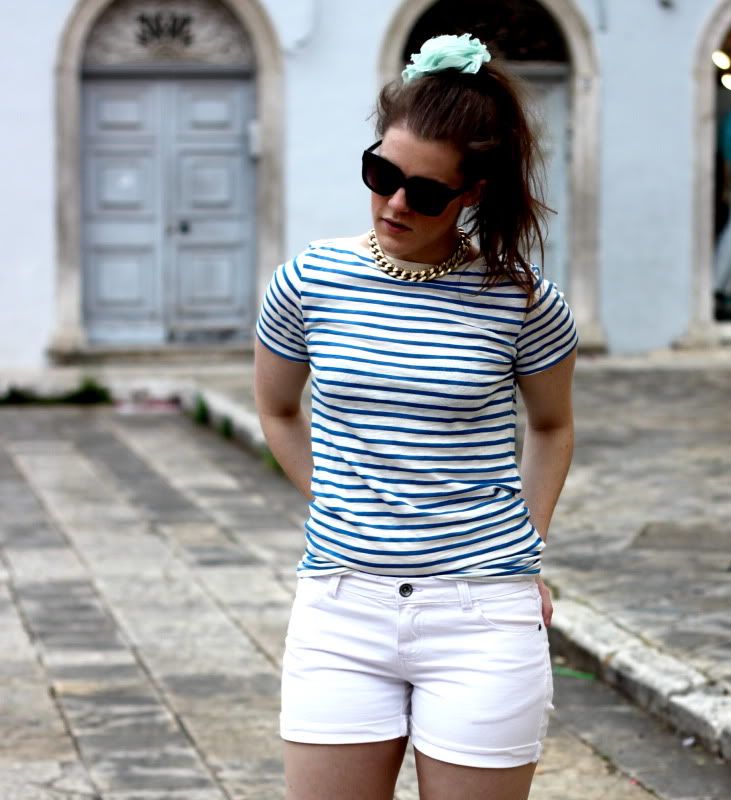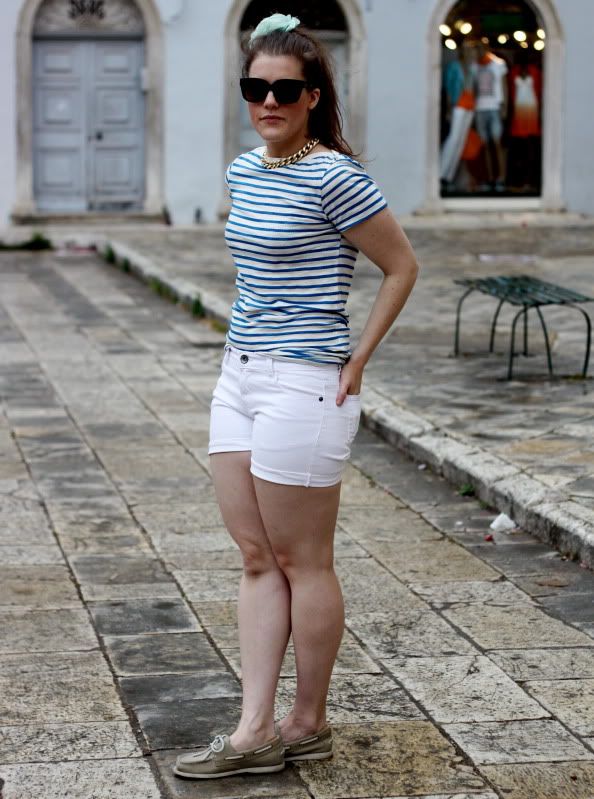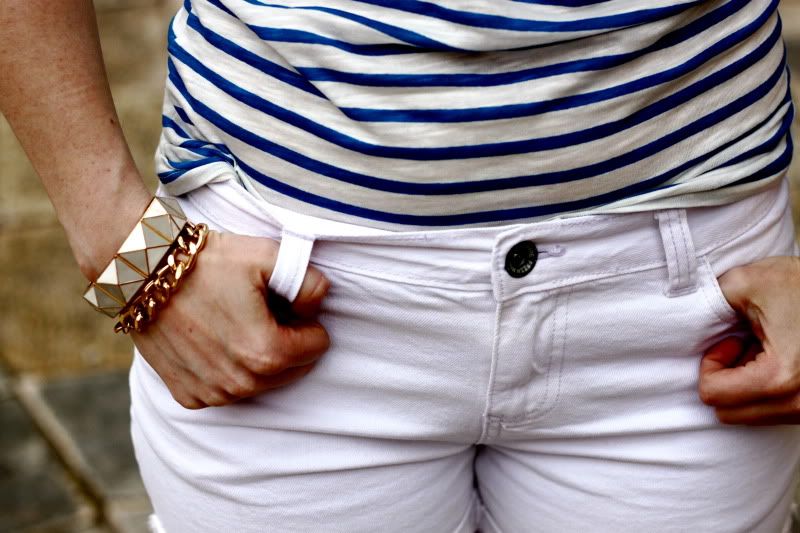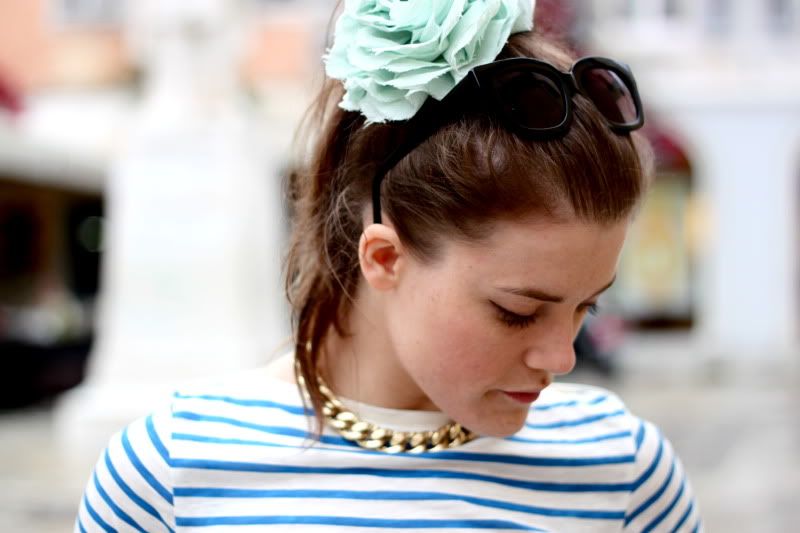 I can admit that my stripe collection is a little out of control. Chronicled
here
,
here
, and
here
recently, as well as with some oldies
here
&
here
, it's apparent that a stripe will always make me feel effortless, especially when seaside in Greece. I am still
promising
you guys some trip photos, but technical difficulties with my computer have made their upload a little challenging (there's seriously just so many of them). My MacBook is facing an imminent death and until I can take the plunge on a new one, I'm holding off. But so soon, so very, very soon!
As you can see from my last few blog posts, I've been getting endless wear out of my bracelet from
Kate
, and I think I need to get my hands on the new heart embellished version asap! Happy weekend, folks.