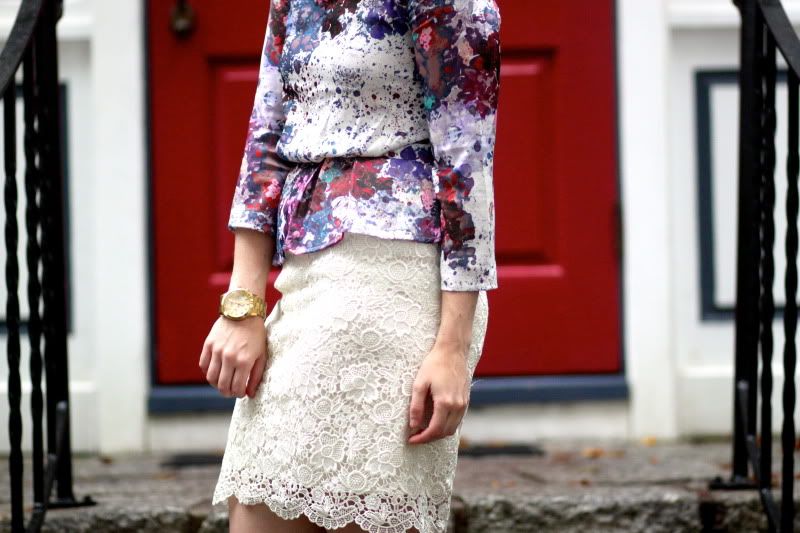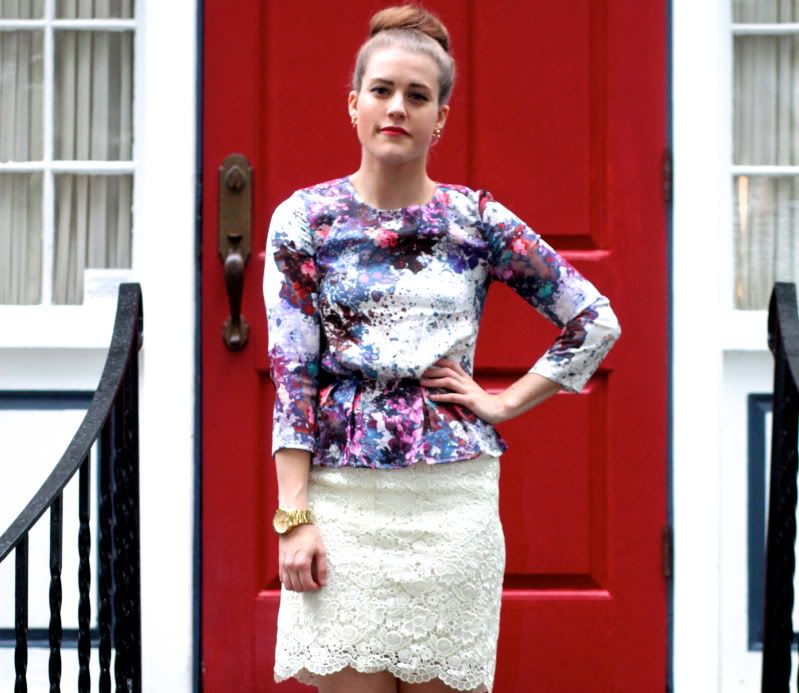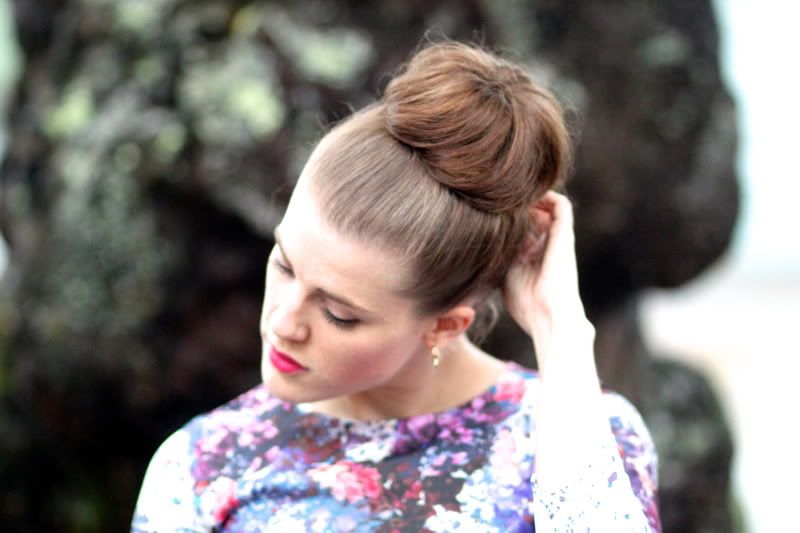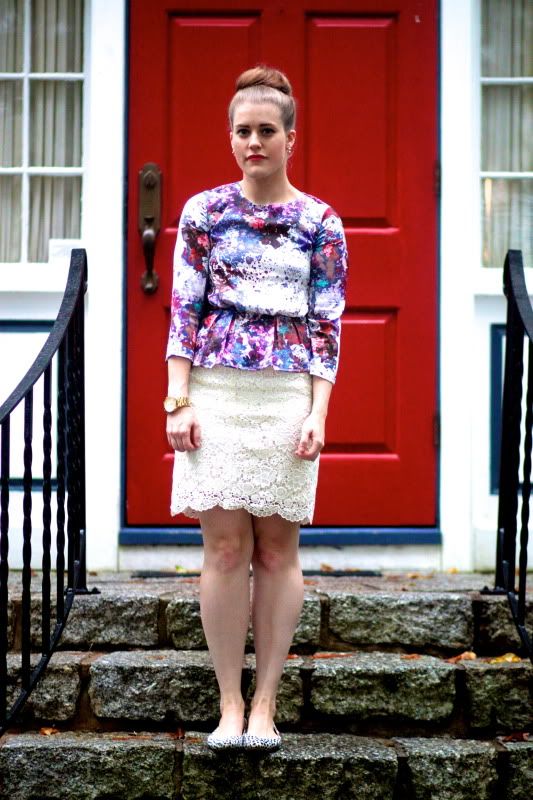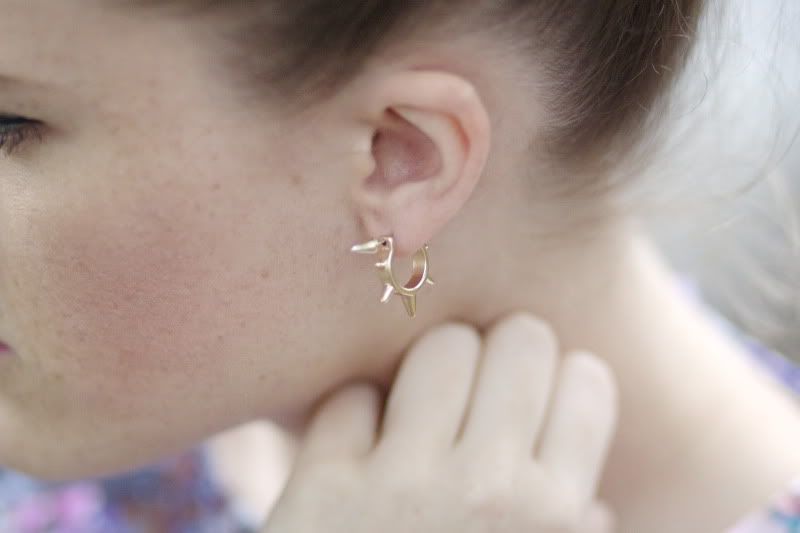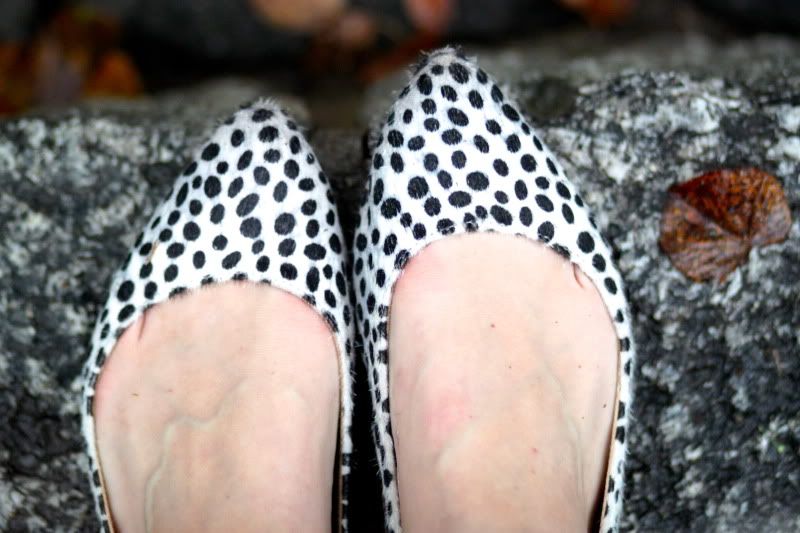 Top & Skirt: H&M / Earrings: Little Burgundy / Shoes: Old Navy / Watch: Guess
This weekend I attended my cousin's wedding in a little seaside village about 5 hours away, and I had the best. little. weekend. A fully solo roadie, I took time to stop in Halifax to visit out of town friends, eat delicious food, drink tea, catch up, and get in just a little bit of Fall shopping. Saturday was a whirlwind, as I actually photographed the wedding (my gift to the couple) as well as did any little odd job I could (oh hi, I am your therapist for the day as well!). The wedding was just so beautiful. Hosted in a big ol' white mansion on the water, it featured an entirely local and organic dinner menu (sage infused squash & pumpkin arugula salad, anyone?), a quick & beautiful outdoor ceremony, and of course, my entire family getting together in celebration.
This is what I wore for the fun. This top = my new obsession. Literally encompassing everything I could want in a blouse, I bee-lined for the last one in my size the second I set eyes on it. And this skirt, which fit like a glove, struck me as so. darn. versatile. Perfect wardrobe additions, I'm thinking.
And just for fun, here's a little out-take of my brother and I. So, we're kind of creepily twin-like, even though there is a 5 year difference between us (though I hope I am the prettier of the 2), and we even managed to match each other perfectly for the day. For some reason I wanted to punch him over this fact?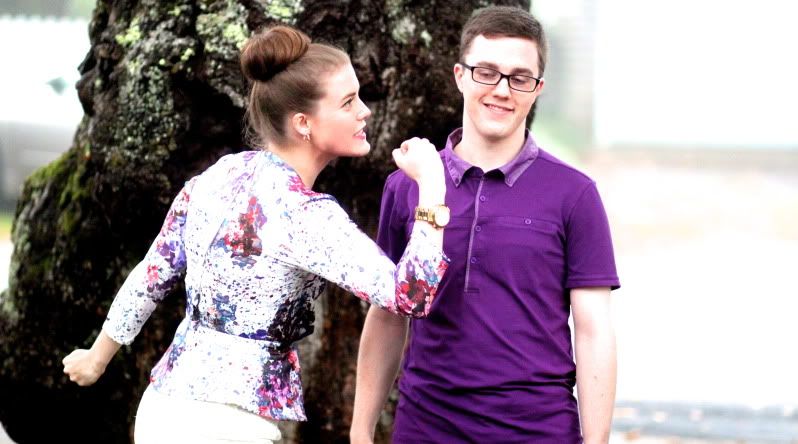 Hilarious.