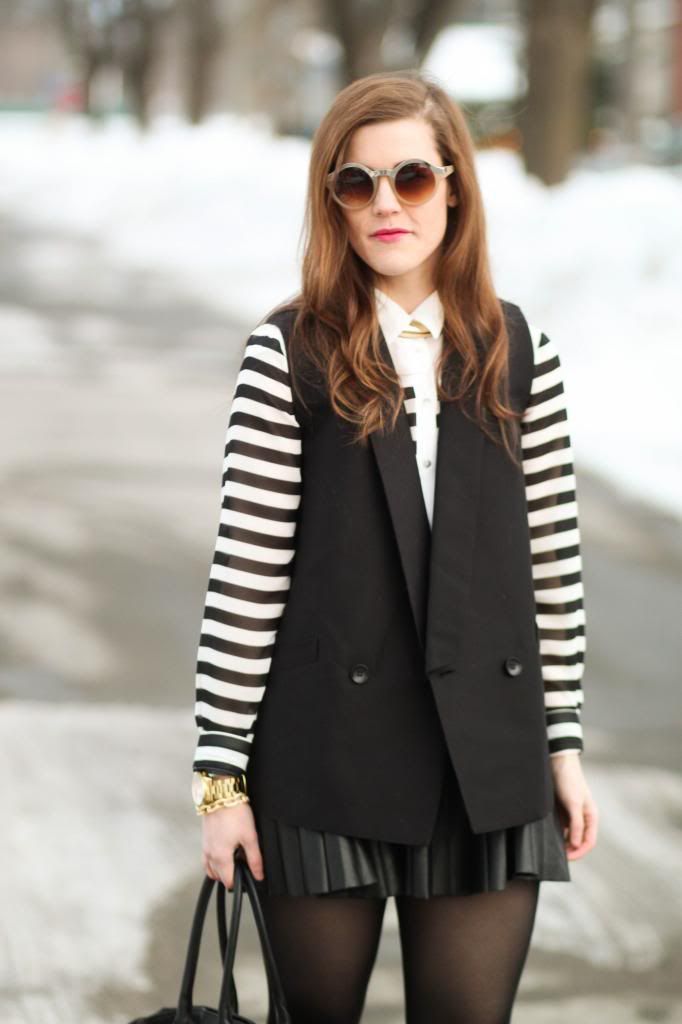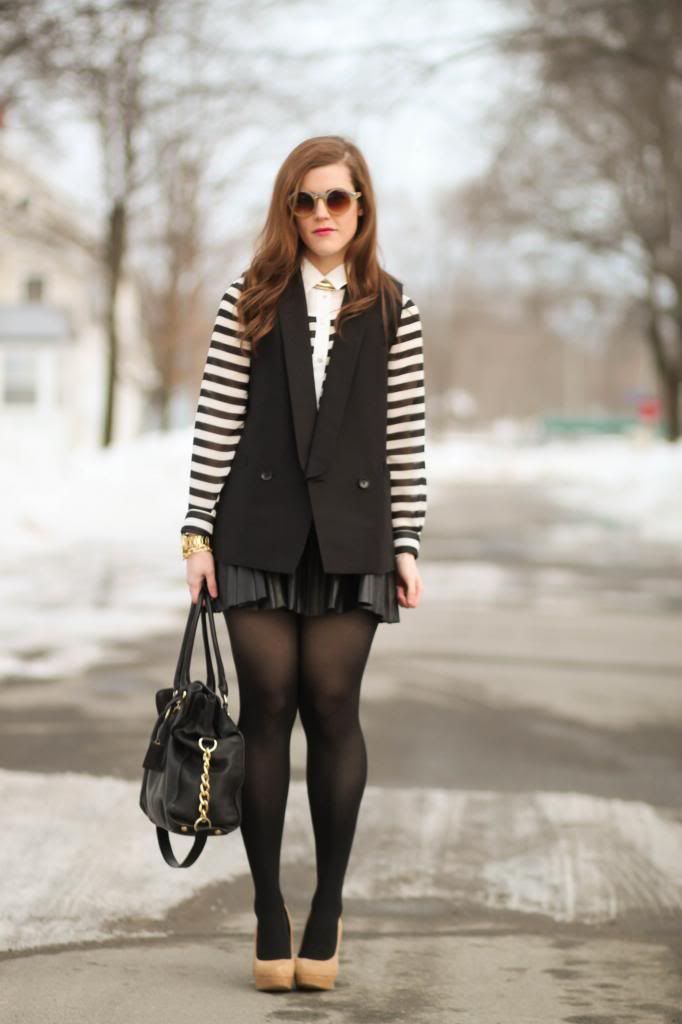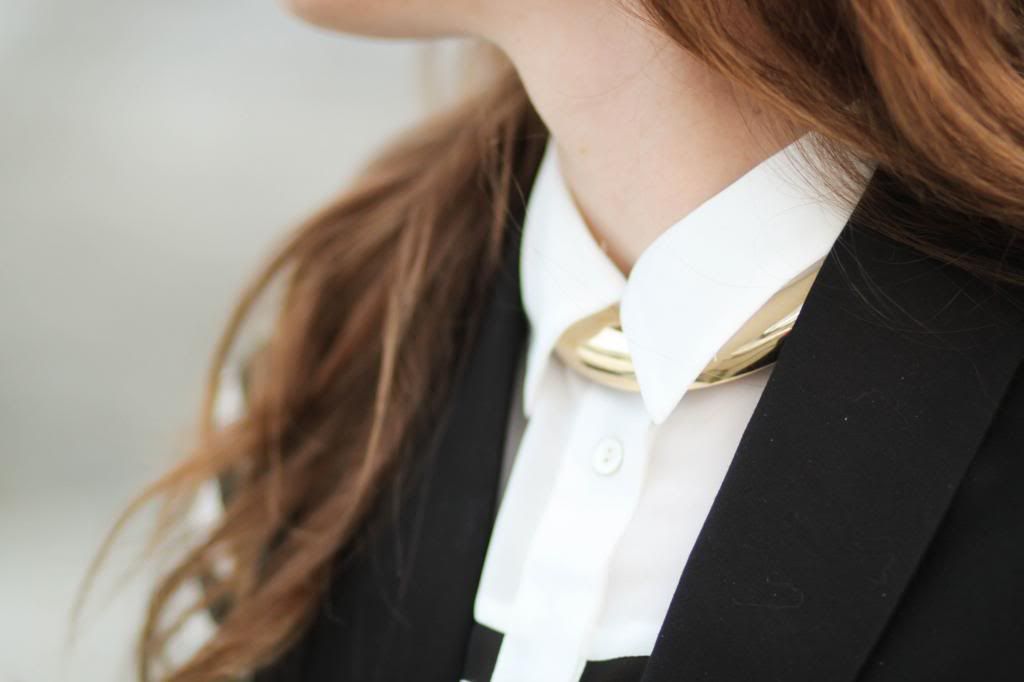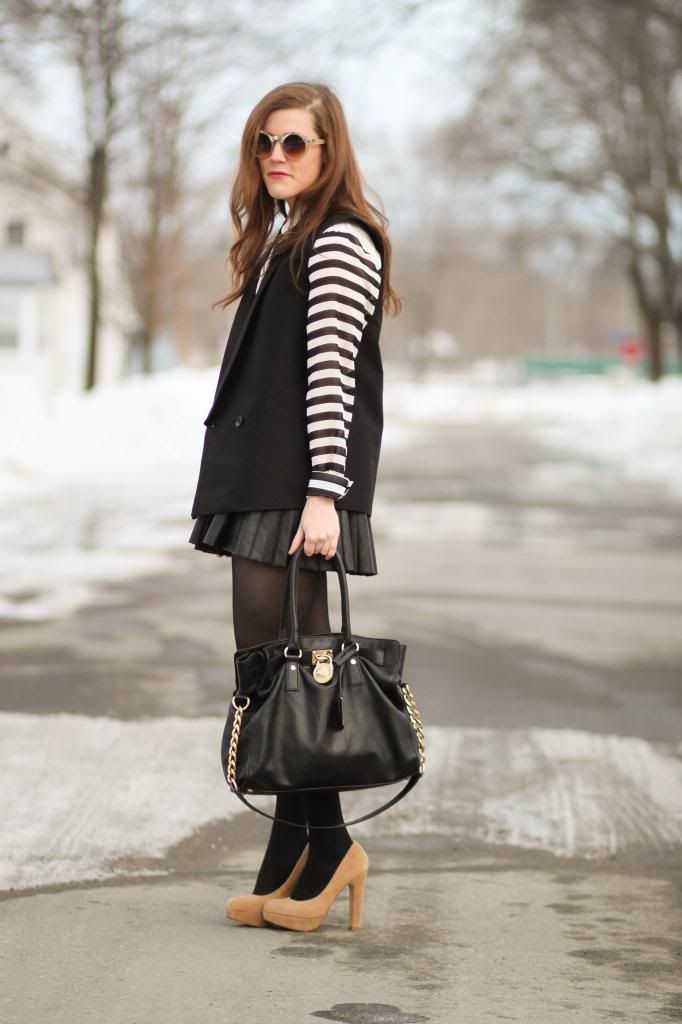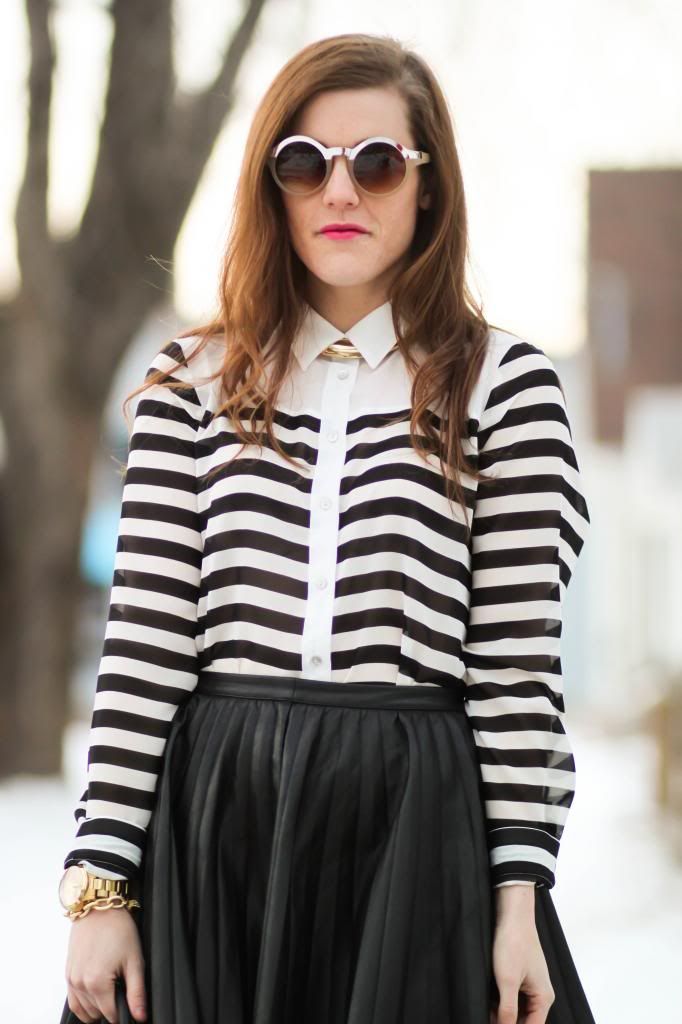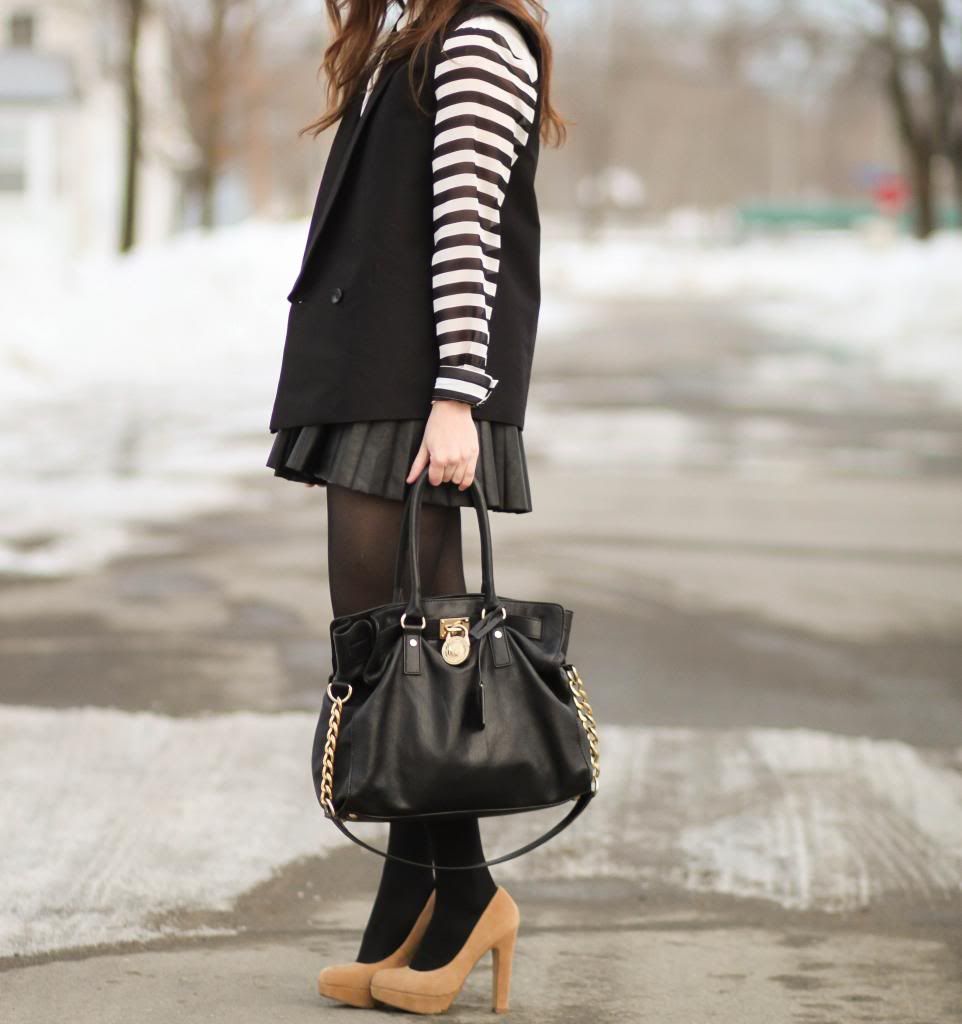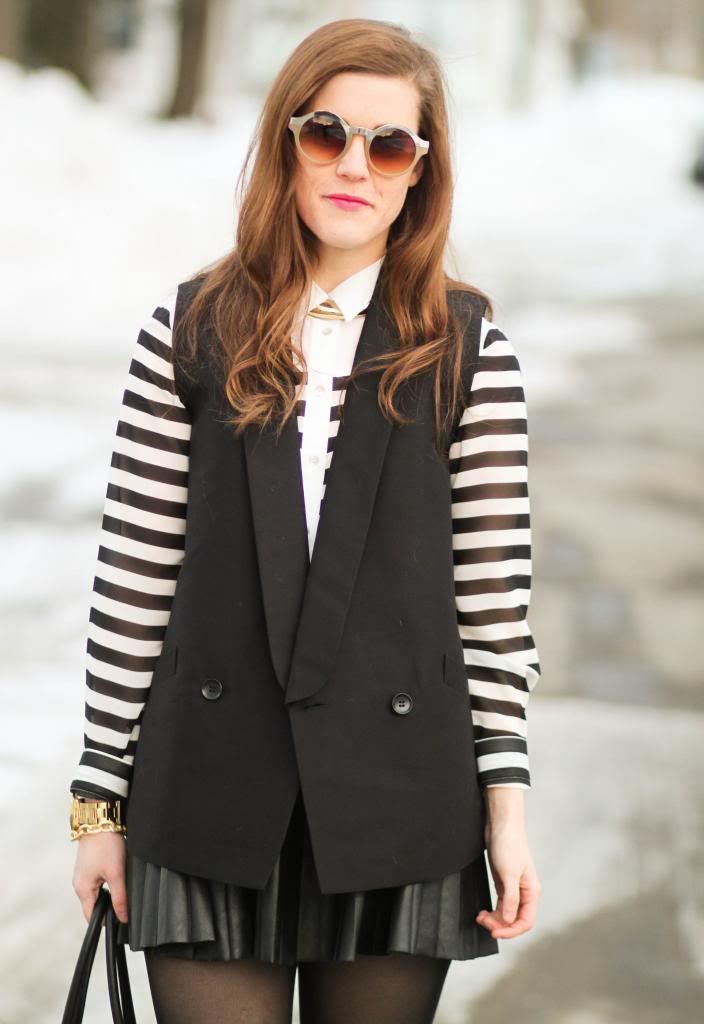 Skirt: H&M / Blouse: Violet Oliver / Blazer: BCBG / Shoes: ALDO / Watch: Guess / Bracelet: Oia Jules / Tights: Hue / Bag: Michael Kors "Hamilton" / Necklace: Thrifted / Sunnies: ASOS
I've been looking for a sleeveless blazer for gosh knows how long, and I nearly yelped with happiness when I came across this BCBG beauty while browsing in a store that I had a convenient little gift certificate for. I always find these to be too oversized, too short, too long, too... something. This one seemed to fit just right and I figured it would dress up just about anything with a snazzy layer, making it a super versatile wardrobe piece (my shopping focus lately).
I've been majorly behind the 8 ball on blogging for about a week, and attribute that to a few things (getting
stranded in an airport
for 28 horrible hours,
starting a new job
, and coming back from a ridiculously lovely week in my hometown (
1
,
2
,
3
), but I'm back on track & photo ready for a full week of posts. I hope you'll forgive me...
I hope you are all super swell. <3