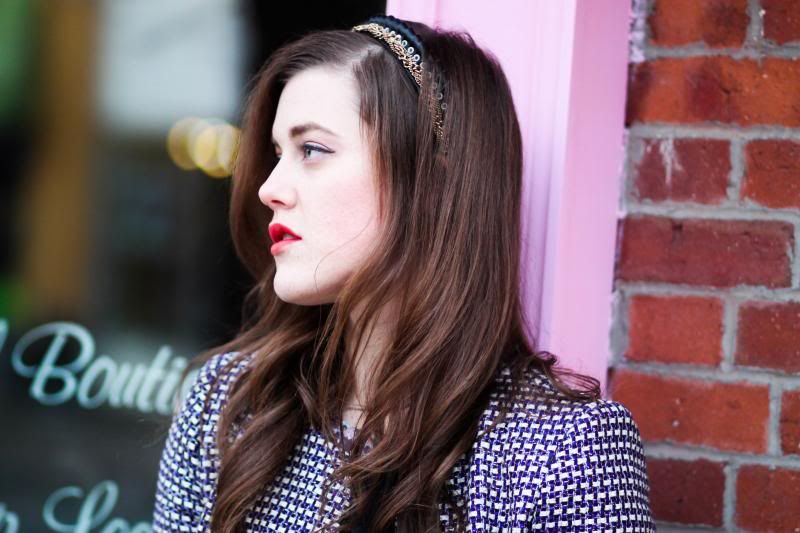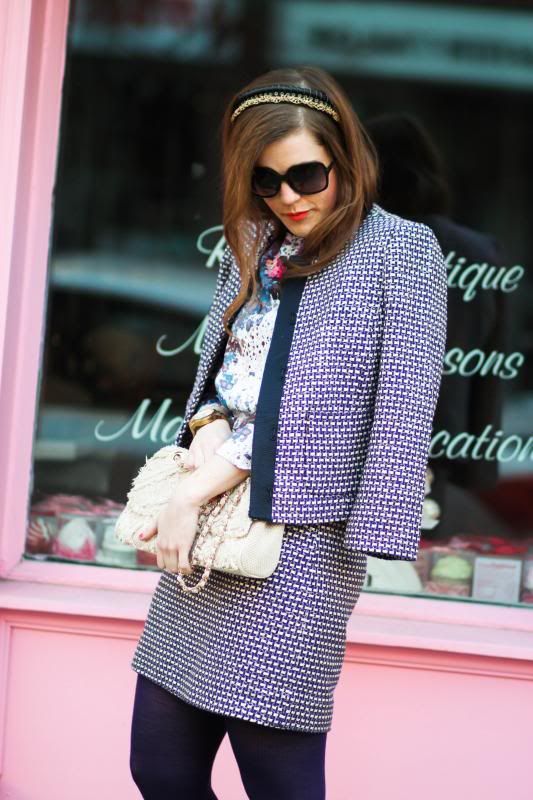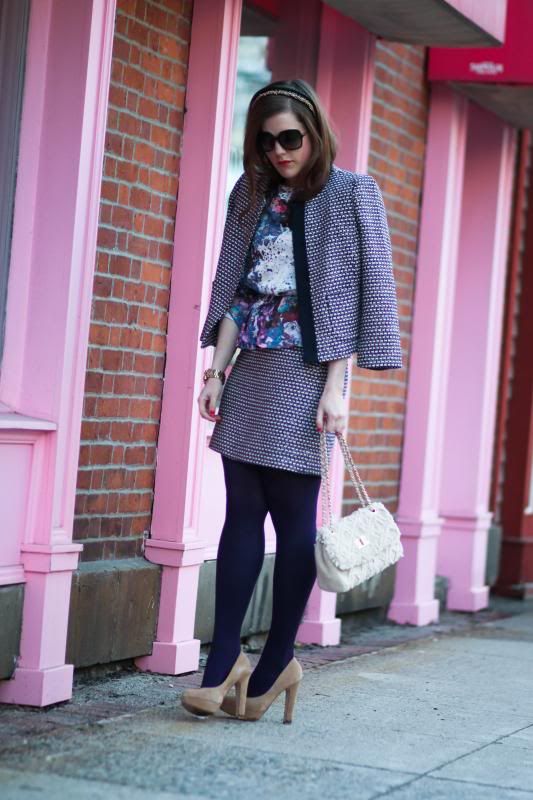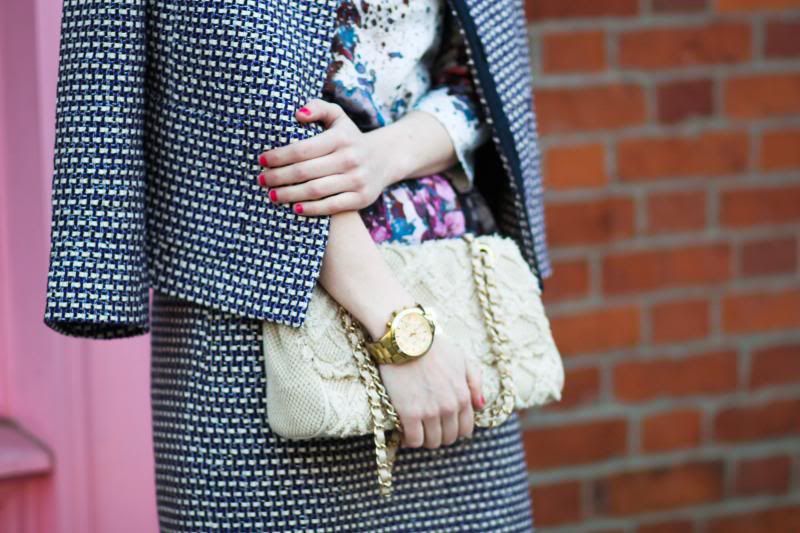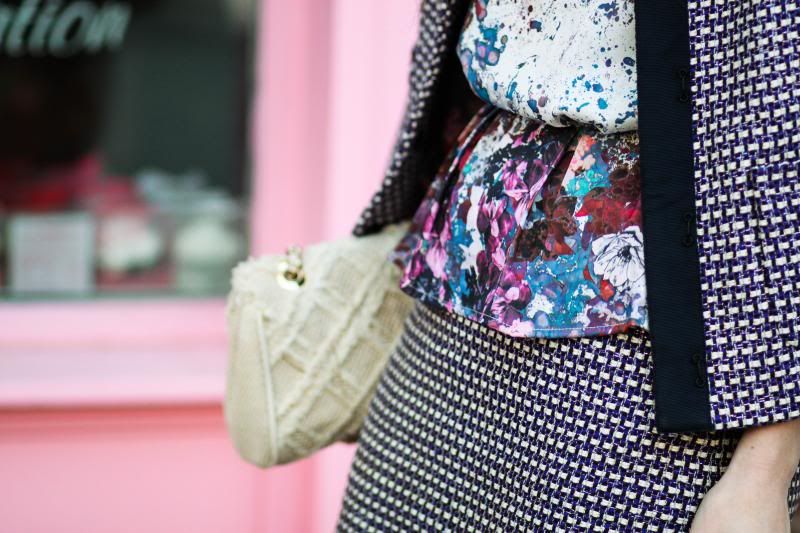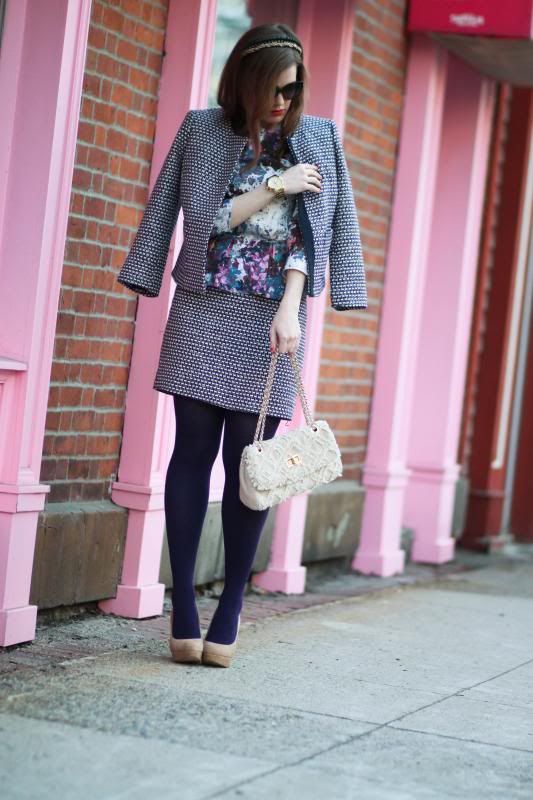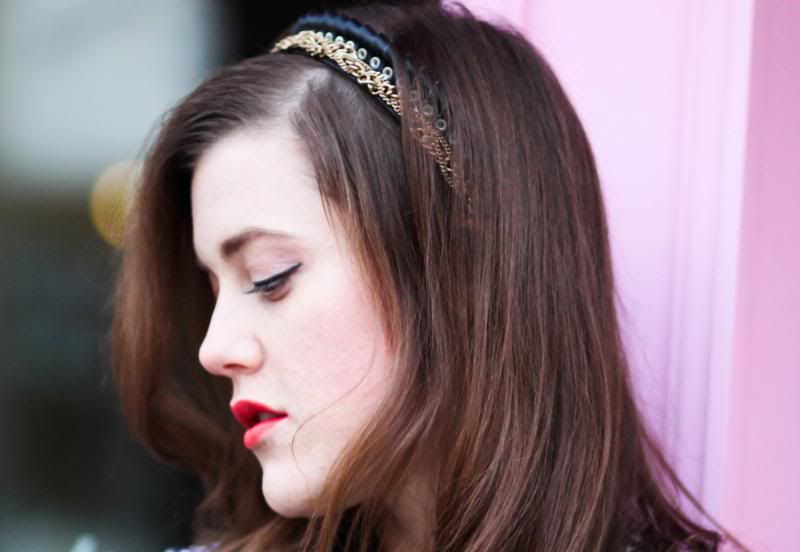 Skirt, Blazer & Tights: J. Crew / Shoes: ALDO / Headbands: ASOS & J. Crew / Purse: Le Chateau / Sunnies: D&G (borrow from Kate) / Watch: Guess / Blouse: H&M
This week, for FASHION Canada Style Panel, we we asked to take a cue from someone who serves as a figure of iconic style for us & put together our best "tribute look". I went with someone fictional, but none the less of great satorial inspiration to me: Blair Waldorf (
exhibit a
/
exhibit b
). I loved absolutely everything about her pretty upper east side get ups season after season (as well as her hilarious
facial quips
, which I have had more than 1 person compare to mine - uh oh, not super sure if that's a good thing or a bad thing, you guys). My best take incorporated my tweed suit by J. Crew & some feminine accessories. The skirt portion of this desperately needs to be altered, but it made do for the task at hand.
Sidenote! The last time I sported this headband combination was for a FASHION Canada
related assignment
as well - total serendipity.
Who would be your pick?