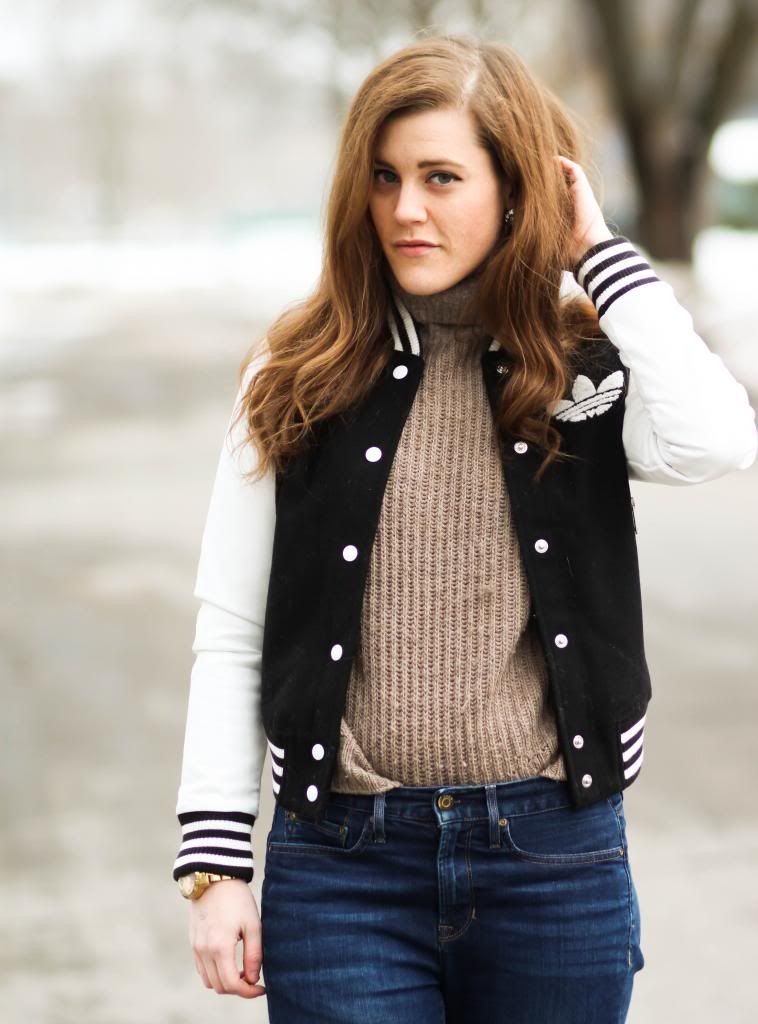 Bomber: Adidas / Jeans: Gap / Shoes: ALDO / Sweater: Zara / Purse: Thrifted Watch: Guess / Earrings: J. Crew
I eyed this bomber about 4 times before actually making the purchase, and waited until it was marked down from its already discounted price before taking the plunge. I loved it immediately but thought to myself, who really needs a varsity bomber, anyhow? Turns out, it's me. I love this little jacket and foresee it getting way more play (get it?) than I bargained for. It pairs so well with my favorite jeans, but I'm thinking it would do well with my pleated leather mini as well, or maybe even a white blouse & bow tie. Thoughts? Too Bieber?

Also, today I could wear this out just like this without the accompaniment of a Winter coat - REJOICE. Spring is coming folks - I can see (and feel) the light!