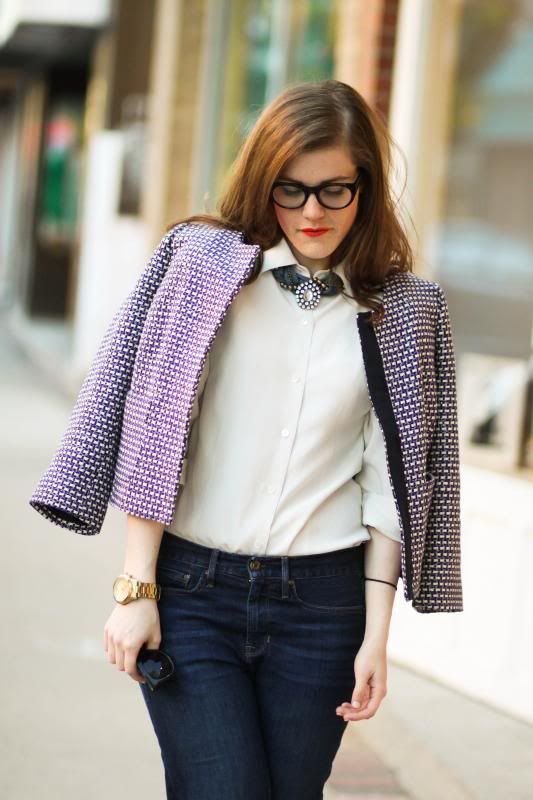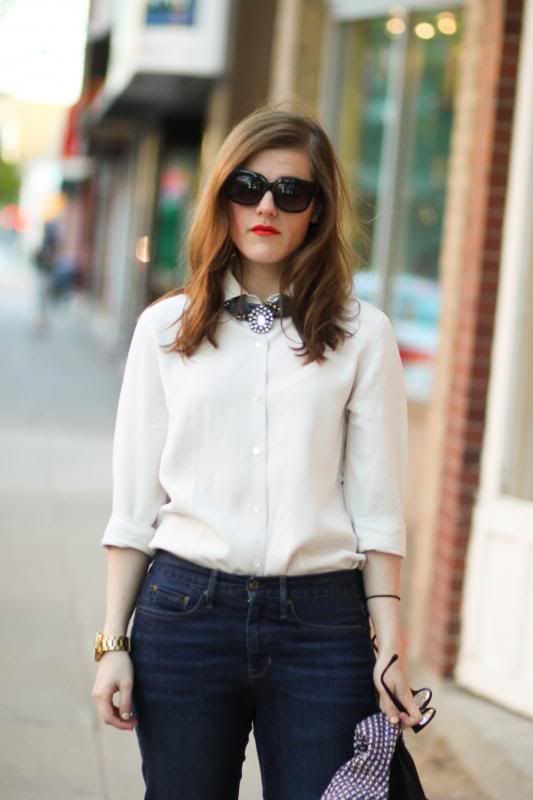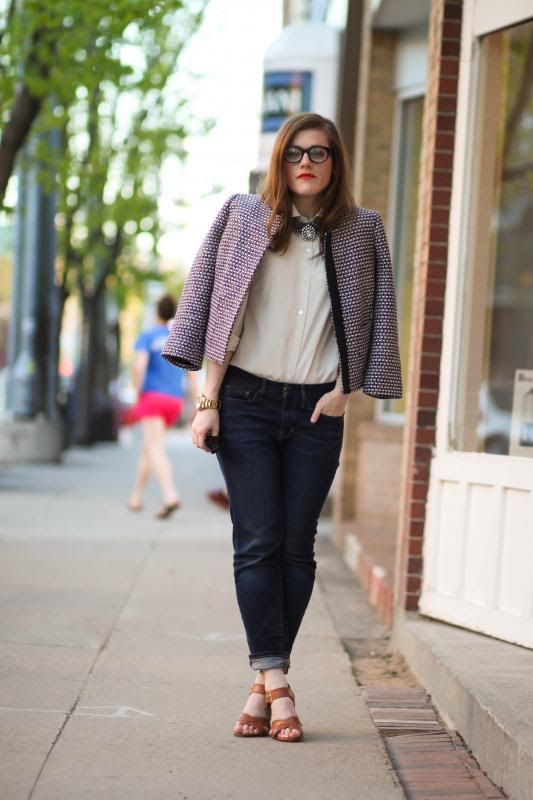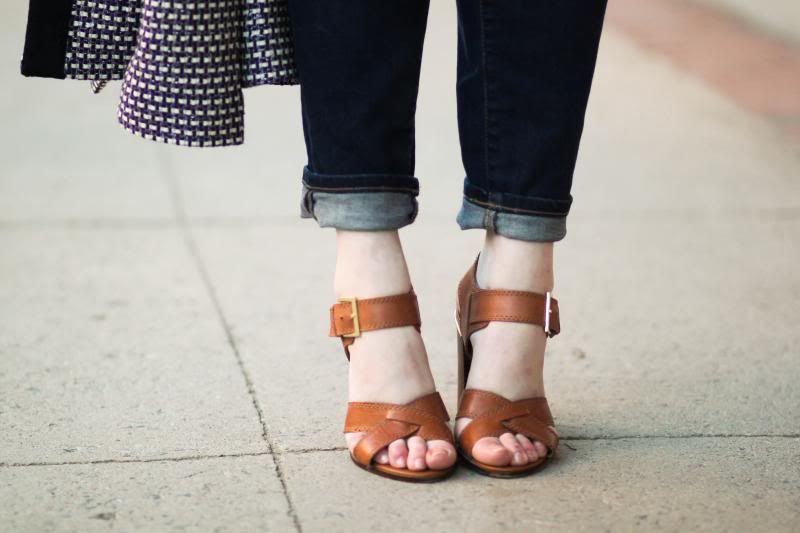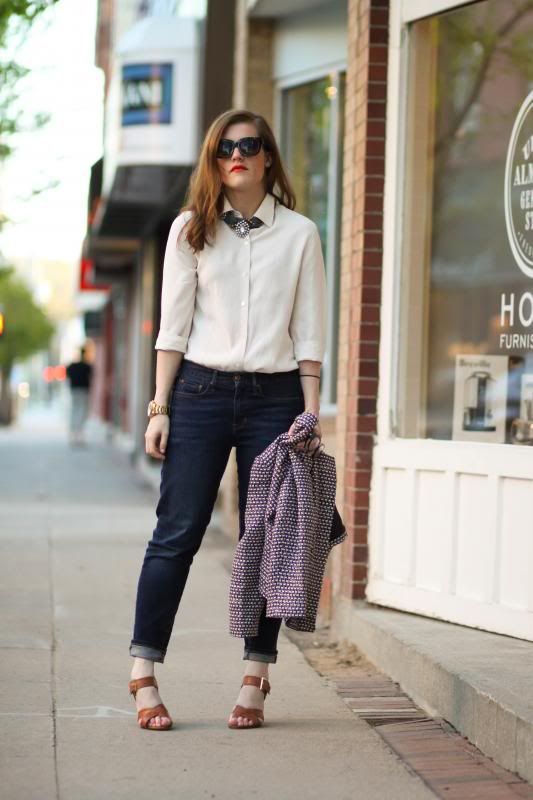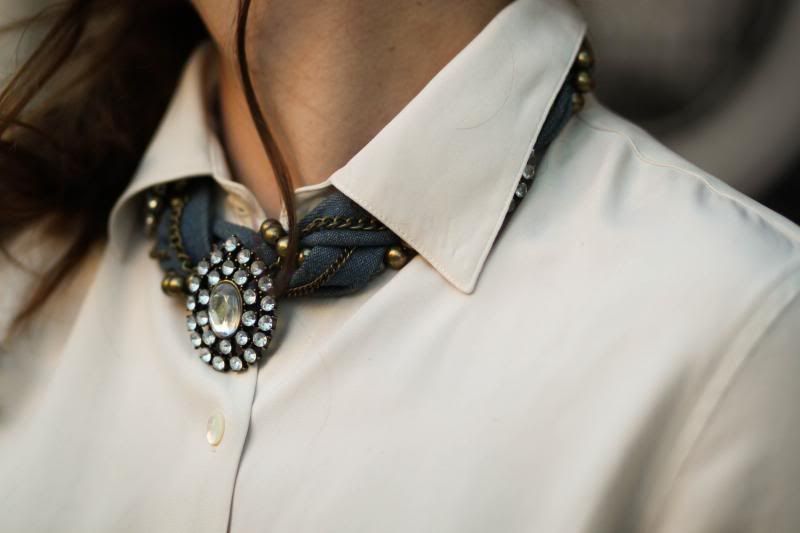 Blazer: J. Crew / Jeans: Gap / Shoes & Sunnies: Le Chateau / Blouse: Thrifted / Necklace: Boutique Olivia / Watch: Guess
The last time I wore this tweed blazer it was with its skirt partner (see
here
) for a clean & polished look, but I decided to dress it down for this round. I have been finding myself pairing it with pants pretty often lately, wearing it as a fancy little "jacket" during these warmer days. This blouse is quite literally, my very favorite thing. It is a perfectly comfortable silk, a match for every single other clothing article, and I got it for $5 bucks. Too bad I have spilt coffee on it
twice
now.
As for the weekend... I'm feeling decidedly productive today (which, if we're being honest, may not last entirely long - my coffee has just kicked in), so I'm outlining a weekend plan, like a dork. It is supposed to be rainy as heck for the next few days, so I'm looking at spending some time indoors drinking copius amounts of coffee & perhaps visiting a restaurant or two with my sister in law who will be in town. Oh, and going to see The Great Gatsby. Eeee!
Have a great weekend.
Note: It is super hilarious how root-y my hair looks in photo #1 due to the light. Extreme ombre?