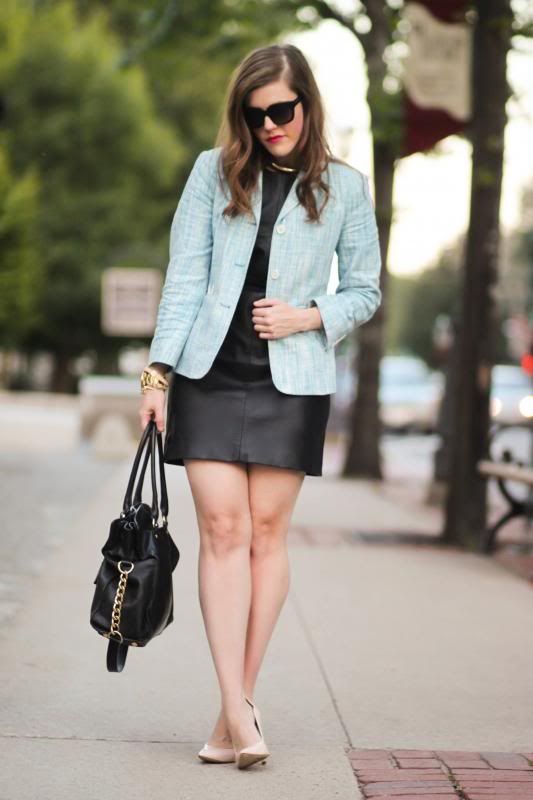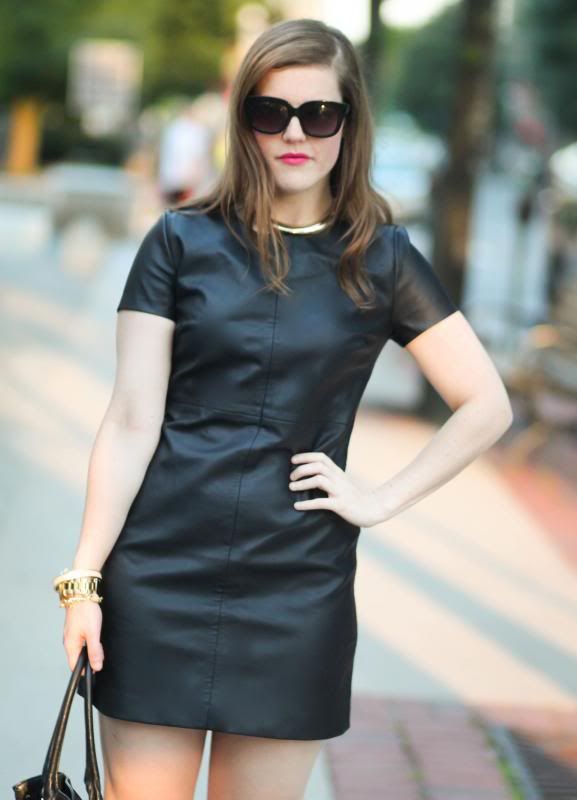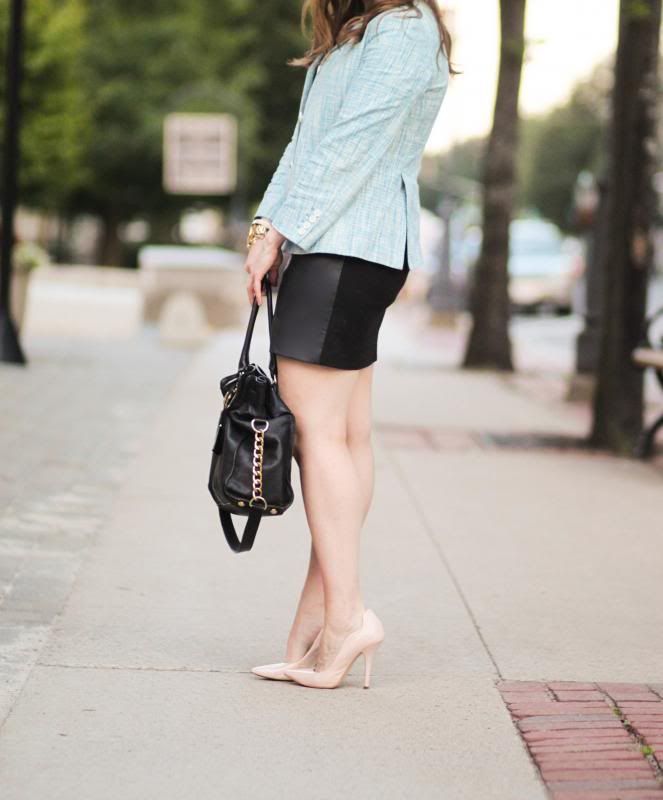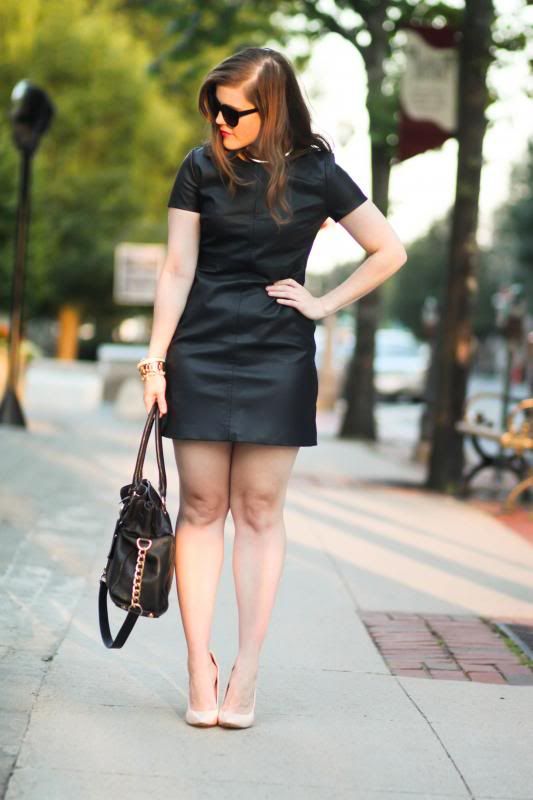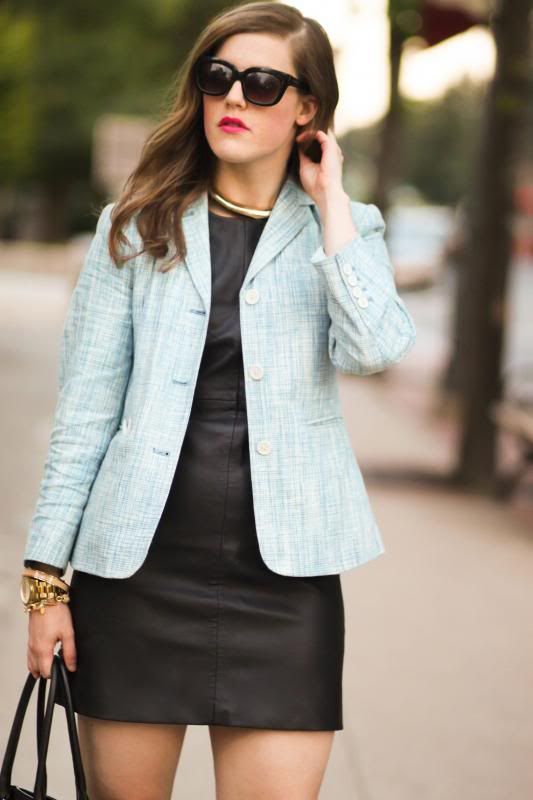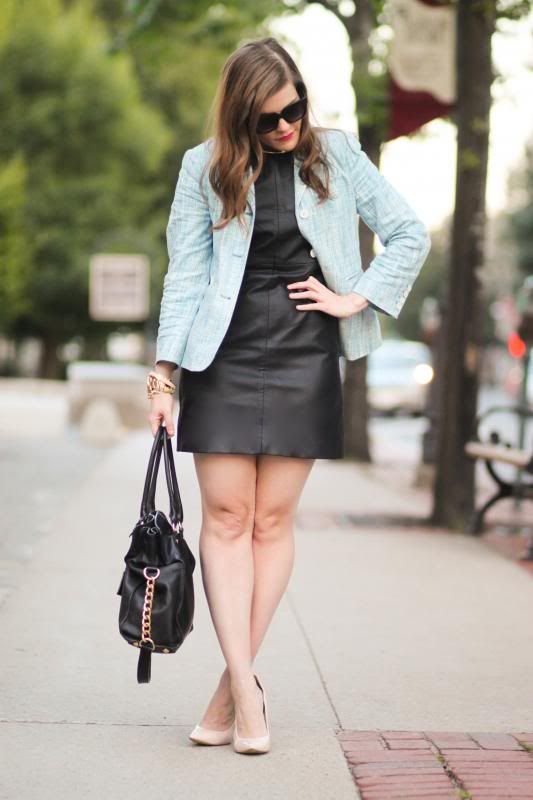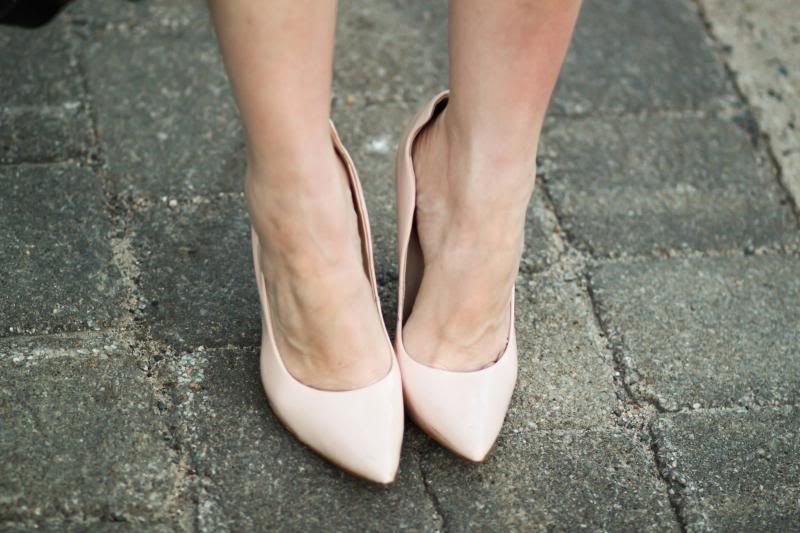 Blazer: c/o Joe Fresh / Dress: Jayee / Shoes: Boutique 9 / Bag: Michael Kors "Hamilton" / Watch: Guess / Bracelets: Vince Camuto c/o Envy & Oia Jules / Necklace: Thrifted
A quick lunch time post for you on this Tuesday.
I last wore this leather dress on the blog
back in the Winter time
, when I paired it with one of my most worn tweed blazers. Well, it's much too hot for tweed in July, as I kind of found out by wearing it one sweltering day (bad choice), so enter my new favourite blazer: this baby blue beauty from Joe Fresh runway. To tell you the truth, Joe sent this on over to me as a full suit (there are some fantastic high waisted pants to accompany), and I can't even wait to style it up as a full suit. But for now, in these here 30 degrees, where bare legs are a must must must, I'm introducing the blazer as a separate. I've been throwing it over just about everything lately (especially when in air conditioned offices), but for this day, I chose a simple shifted dress, some baby pink pumps, and some gold on the neck & the wrist.
Have a lovely week.