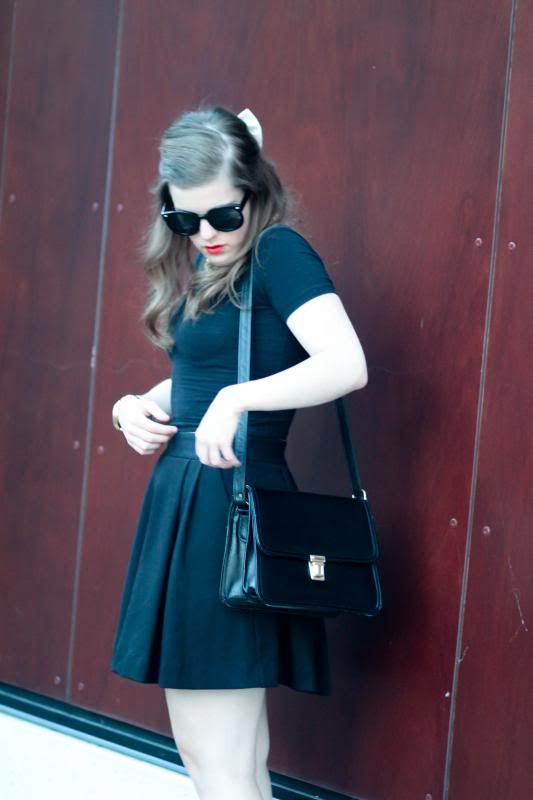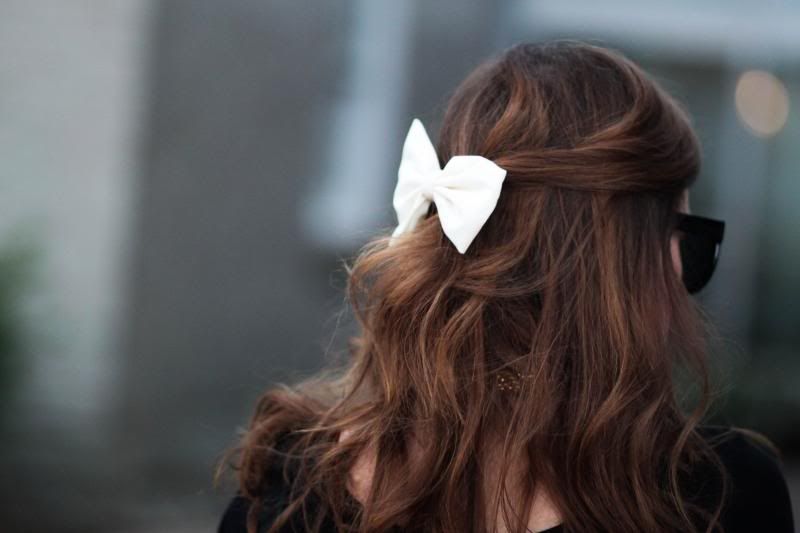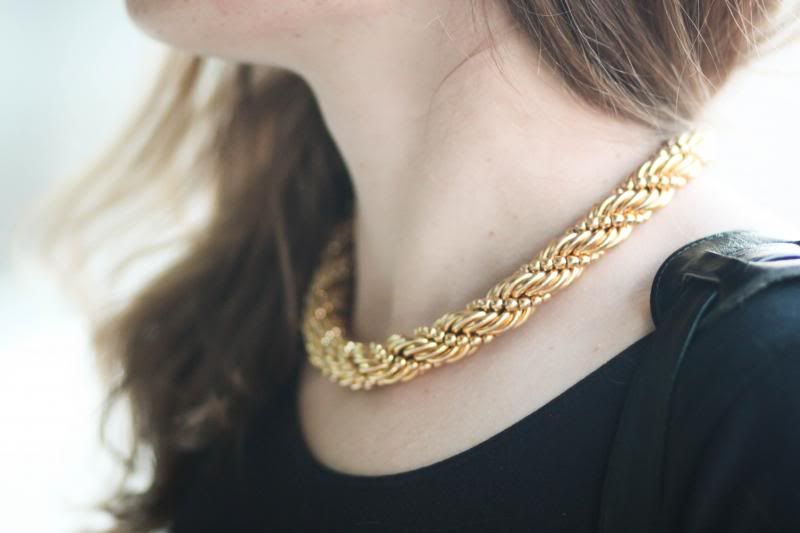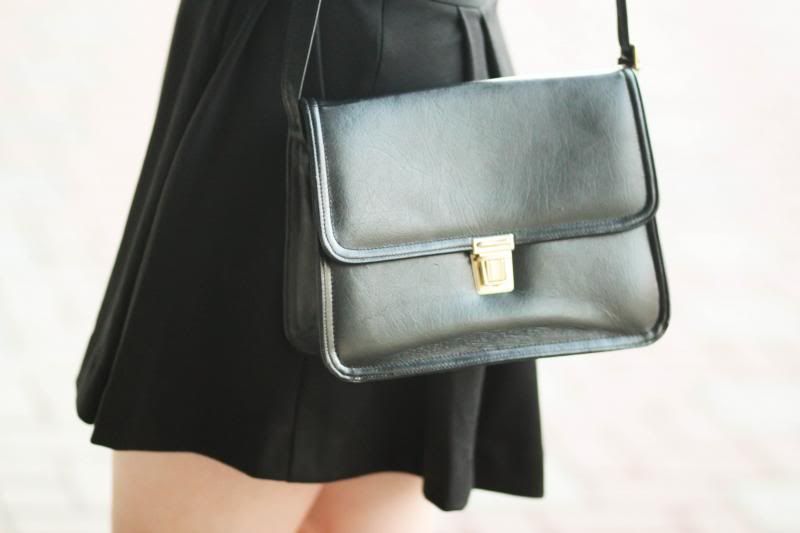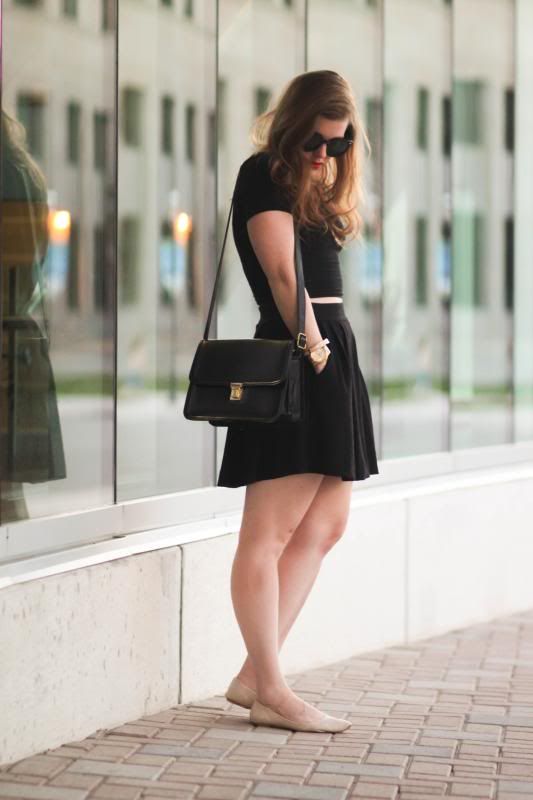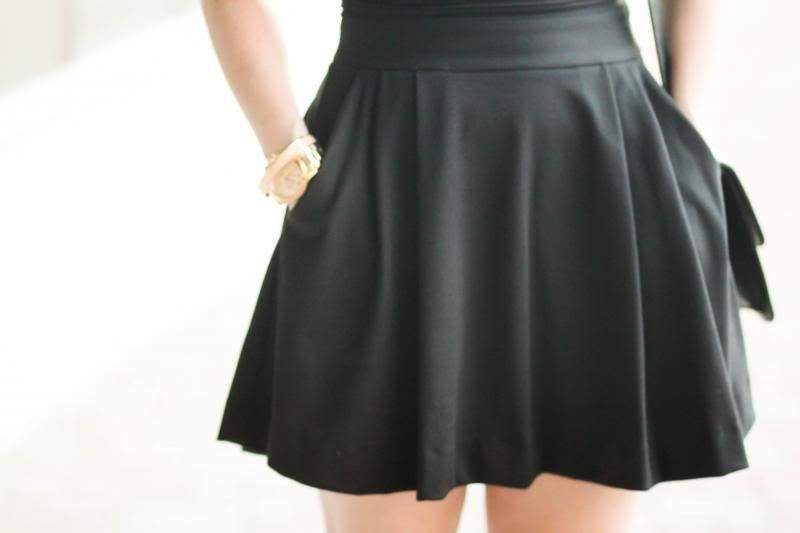 Skirt: c/o Joe Fresh / Top: American Apparel via reNeu Boutique / Shoes: Ardene / Satchel: Vintage / Watch: Guess / Bracelet: Vince Camuto c/o Envy / Sunnies & Hairbow: reNeu Boutique
Hello to you. Here I am on a Thursday posting my very first post of the week (delinquent). Here I am in a hair bow (typical). Here I am crop top (this is a new one). I'm sorry about being a little sparse lately, but things feel like they are constant & busy, and it sort of seems like each week runs into the next one. I think this has to do with the abundance of events that fell into my Summer this year (weddings (4 to be exact), festivals, trips, reunions, birthdays, etc.) - this is a great thing - a happy thing - a lovely thing (and also an expensive thing), and I couldn't be more thankful that things are busy & friend filled.
When trying to get a grip on my week & looking through my diary, I realized that I'm an absolute list freak. I've got "cleaning" lists, and "this week" lists, and "today" lists, and "life improvement" lists, and "feel better" lists, and "projects" lists, and "writing topic" lists, and I even have a dorky list of sweet attributes of a crush (I'll regret admitting that one later, but hey - we are who we are). The point is this: I'm pretty "Type A" in a lot of ways, but I'm also a ridiculously huge procrastinator, two antonymous possessions.
So my question to you poses as: how do you get from list to execution? Educate me & inspire me, pals.