While spending the weekend with some girl pals and doing girl things (read: eating delicious food & drinking sugary cocktails), we ultimately got to talking about this ol' style blogging thing. The conversation rolled around to the topic of "trends", and I realized that, while I adore seeing all of the internet's (yes, that's a collective) take on current trends, it also tunes me into what my own "style" is. I won't wear a trend... just because, and I will never fill my closet with expensive items that don't suit my body or diction. I'm not sure where that leaves me in terms of being "fashionable", but I'd rather try out a trend in my own vein than replicate it exactly.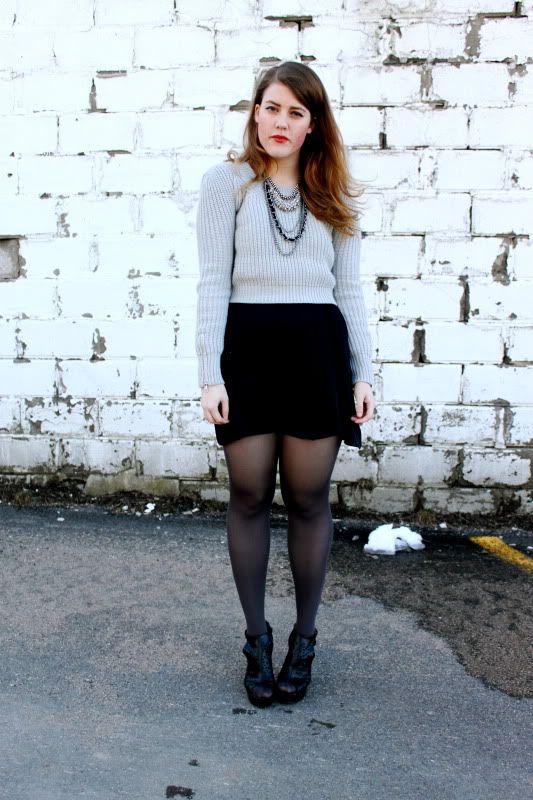 I
n h

onor of said conversation, I put together a very standard outfit for my world. I wear a lot of monochromatic palettes, so I'm excited to get into some more color this Spring, and experiment with color blocking. I am on the hunt for some colorful clutches and shoes - just some pops here and there to compliment the basics. I'm also obsessively building on my jewelry collection, snatching up every overzealous & rhinestone filled necklace I can find. I'm kind of a creature of habit when it comes to my closet, and if I find something signature, I go a little too mad with the "collection" - remind me that moderation is key!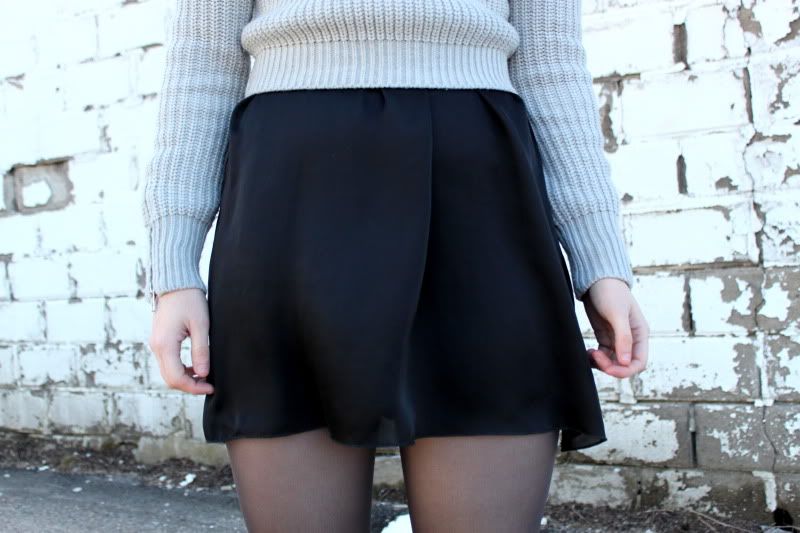 I hope everyone has a great start to a lovely week! Thank you for coming by.
(Dress: Lush, Sweater: RW & Co., Tights: Hue, Necklaces: AE & F21, Shoes: Dollhouse)