Sometimes it is Sunday morning and your pal has slept over, so she snaps your picture on the way to brunch (thanks
Kate
!). Sometimes you and said pal stayed up drinking grape juice
(read:
not
grape juice)
too late, and you should have perhaps considered sunglasses. Sometimes you only own one pair of jeans (what are these things?), and they are a little baggy in the crotch area. Sometimes you only have flats from last summer, and they are pretty battered and smelly, and sometimes you have only the side of your baby barn as a backdrop (sorry). Sometimes, though, on the plus side, you break out your peony trench for Spring, and it's warm enough to wear it. Yesss.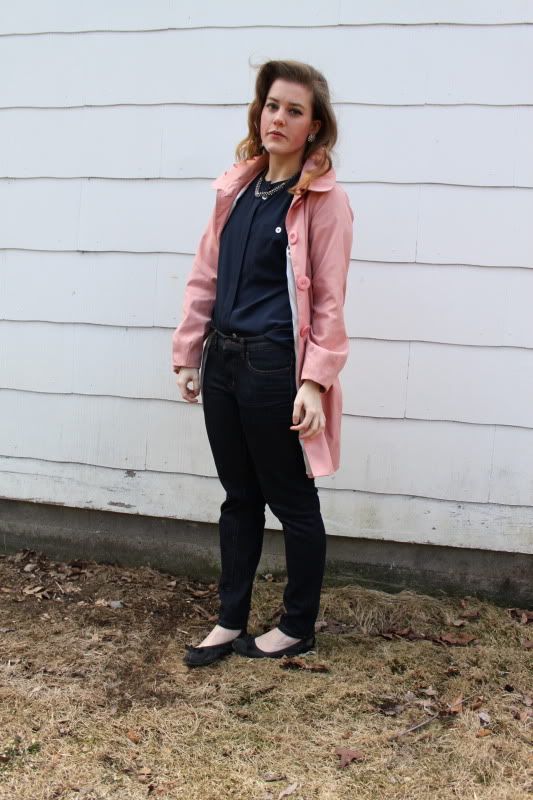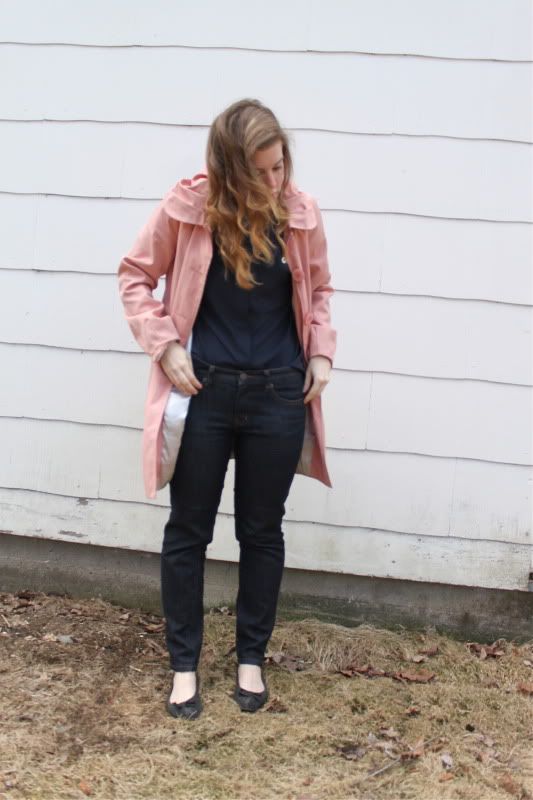 So, let's talk fashion. I'm obsessed with pink this Spring, as I know many of you are, but guess what? I don't even own much pink. I know what you are thinking - "But Kristin, your blog is named after the girliest thing in the cosmos, and you have so much estrogen in your wardrobe that it makes me ghoulish!". That said, I really only own this coat, and one pink dress that I plan on color blocking for a later post; so I'm going to work on incorporating pink this season, subtly and minimally.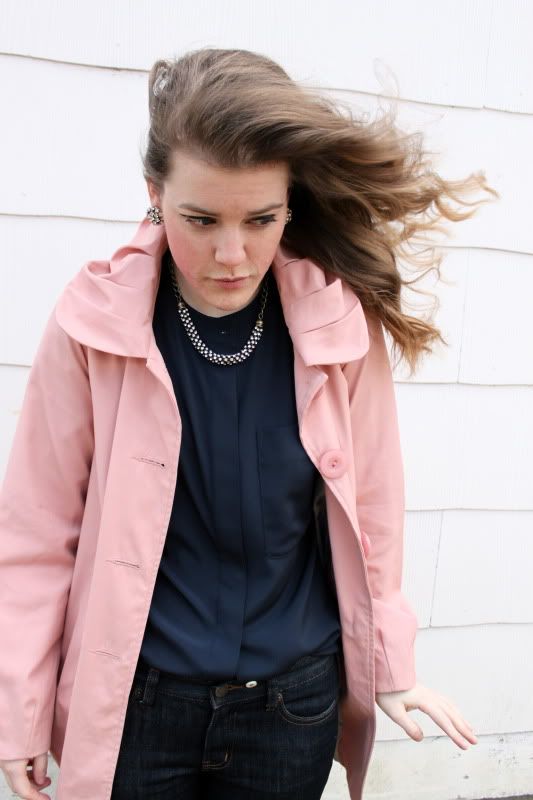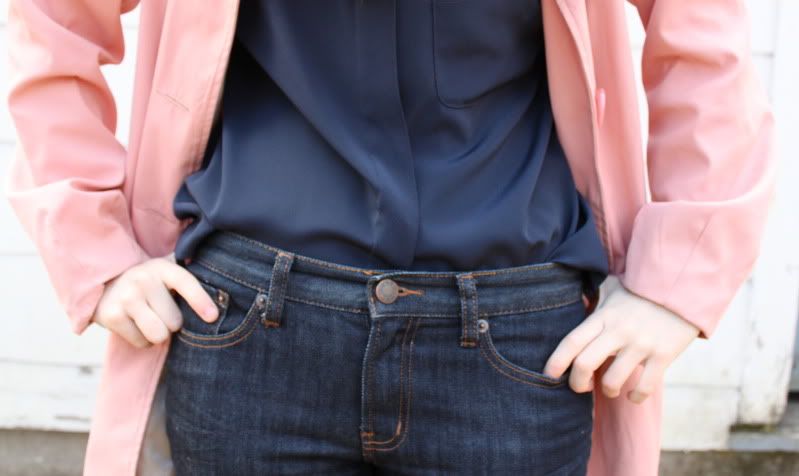 So, I have a few more posts for you this week before I hand the reigns over to six fantastic guest bloggers next week. I have lined up the most lovely girls to keep you in good reads and ensemble heaven. I wish you all the very best week! Muah!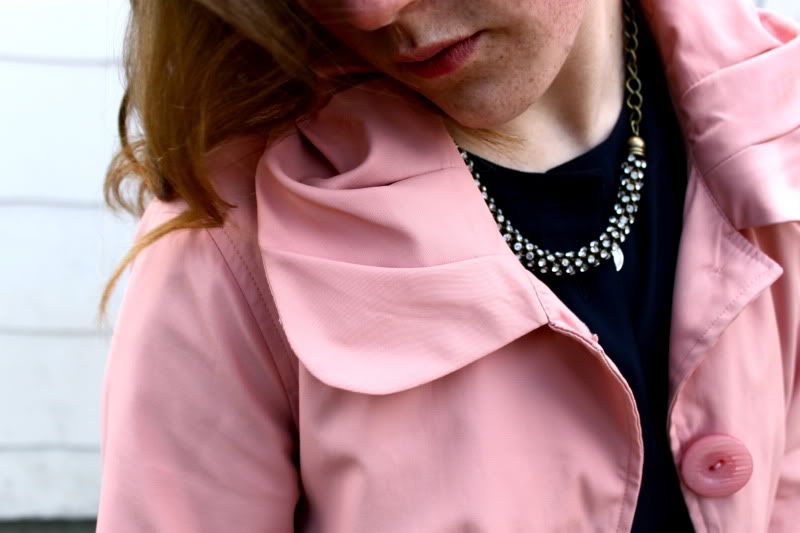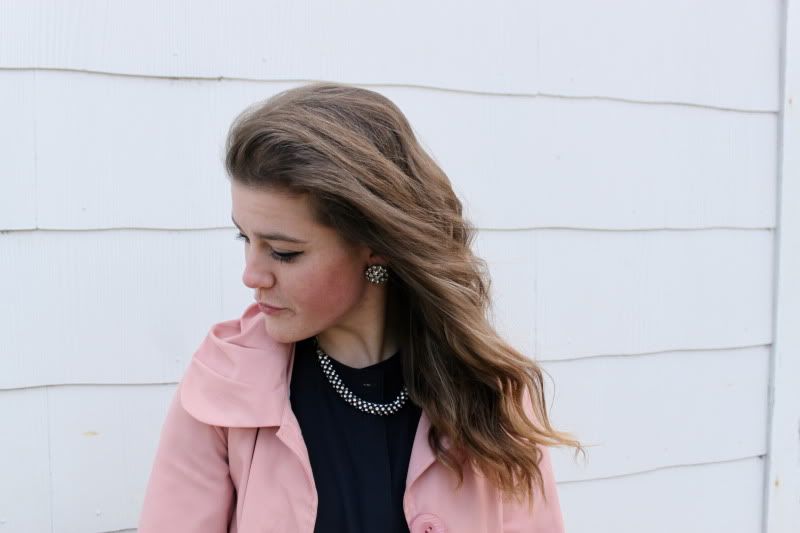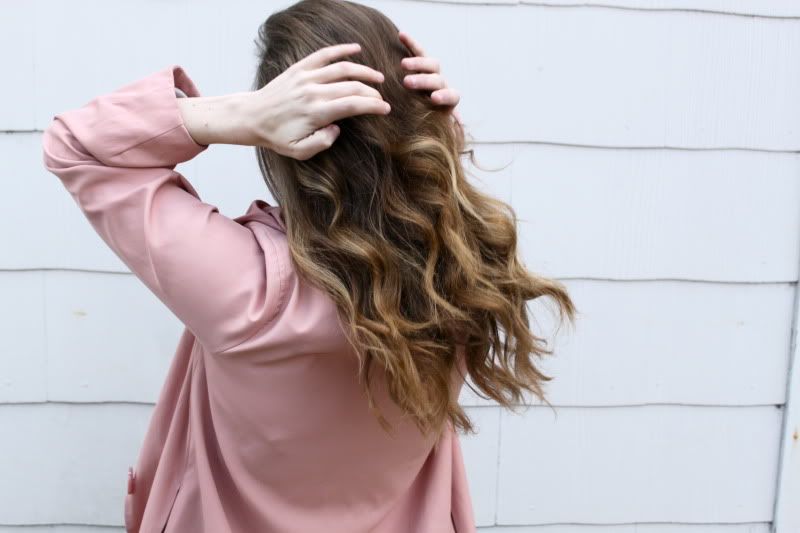 (Coat: Mac & Jac, Blouse: Thrifted, Necklace: AE, Earrings: J. Crew, Jeans: Joe Fresh)