Blog world, meet my best friend Candice. Candice and I have been soul mates for close to two decades, and she's pretty well the most beautiful woman I've ever met (gushy, I know!). I'm seriously thrilled that she has decided to start her own style blog. You must, must visit her adorable space right here!. Happy reading!
Hello Doll Parade readers! I'm so happy to have been asked to take part in Kristin's guest blogger week. As a new blogger (it seems strange to even call myself that, to be truthful!) I am embracing this opportunity to say hello and hopefully share my little blog with more readers.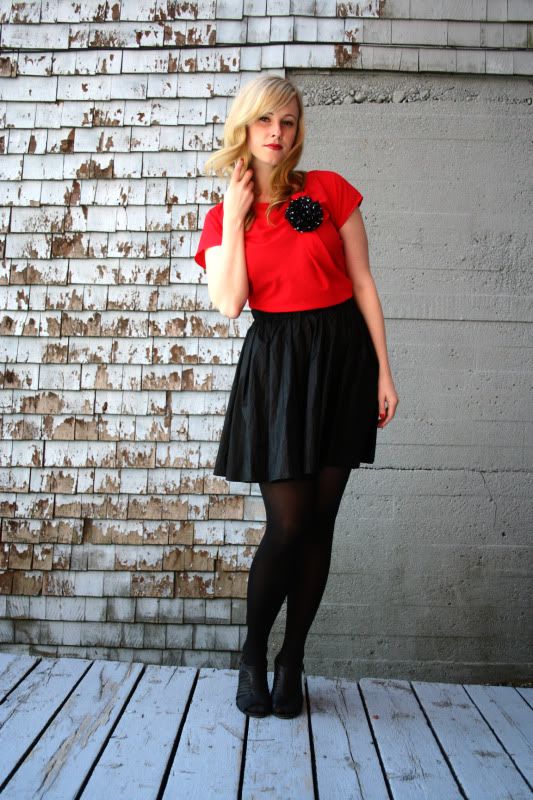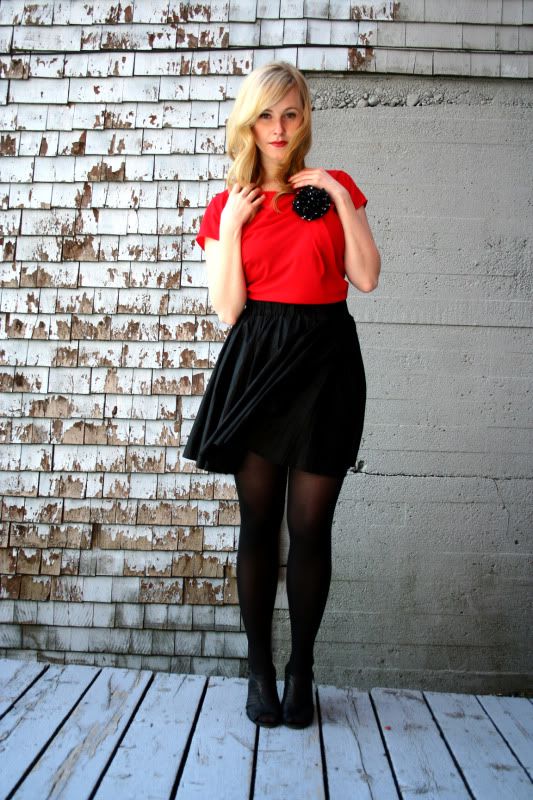 It makes me especially giddy to share my first guest post on Doll Parade - truly one of my favourite blogs! I'm lucky enough to not only know K. in real life, but to share a sister-like friendship with her that has spanned - whoa - almost 15 years! We go way, way back. It's fitting though, to be posting on her personal style blog, as we've watched each other's style evolve tremendously over the years. I've always been and continue to be inspired by her knack for taking risks and having an intangible ability to make basics look stylish. If anyone knows how to embellish, it's my best friend.
This outfit combines two of my favourite colours - black & red. I'm a sucker for red lips and have been wearing them with the most casual or dressed-up outfits for the last year or so. So fun! The skirt is a favourite of mine - it's full yet light and it adds a certain edge, I think.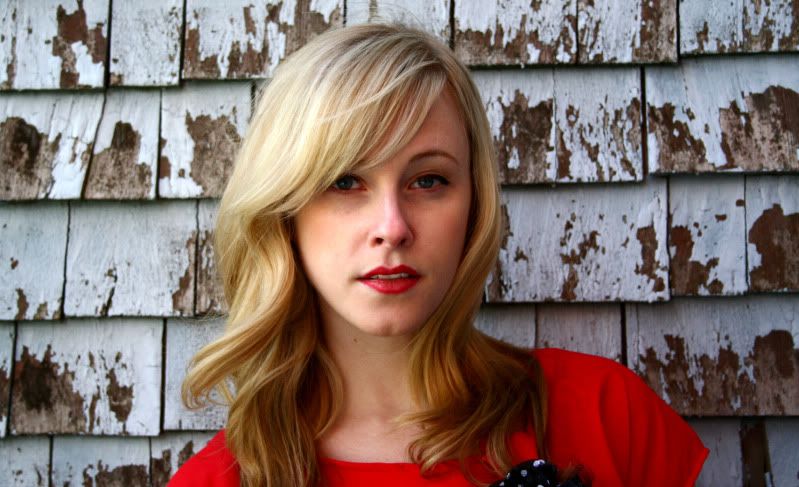 I hope you'll come visit me at
www.brilliantsugar.com
for more treats in the coming weeks. You can also follow me on Twitter at @_brilliantsugar.
I've admired other blogs for years and I'm so excited to put mine out there - I must admit, I'm feeling pretty smitten with the whole process!
To my best friend - thank you for being eternally stylish, supportive and super inspirational. Love!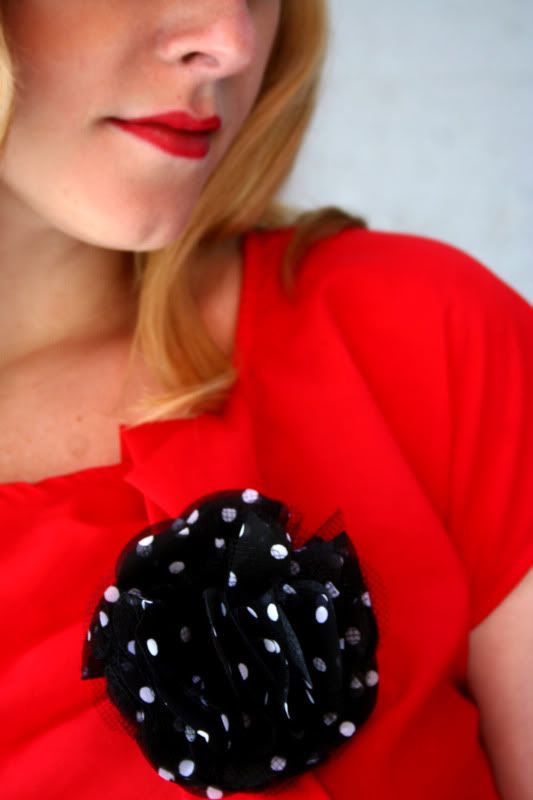 (Blouse: Forever 21 Pin: Gifted (Unknown) Skirt: H&M Tights: Hue Shoes: Aldo)