If you follow me on the regular, you'd remember that I started a "home" series a few weeks ago with
this post
& promised that it would be a sporadical feature on the blog. Well, it was a relatively big hit, so I'm back with another little tour. I could have almost made a "build your own bar" post out of this as well, but since my "bar" still isn't outfitted exactly like I want it to be, I thought, I'll hold off & do that a little bit later. So!
Up next: The Dining Room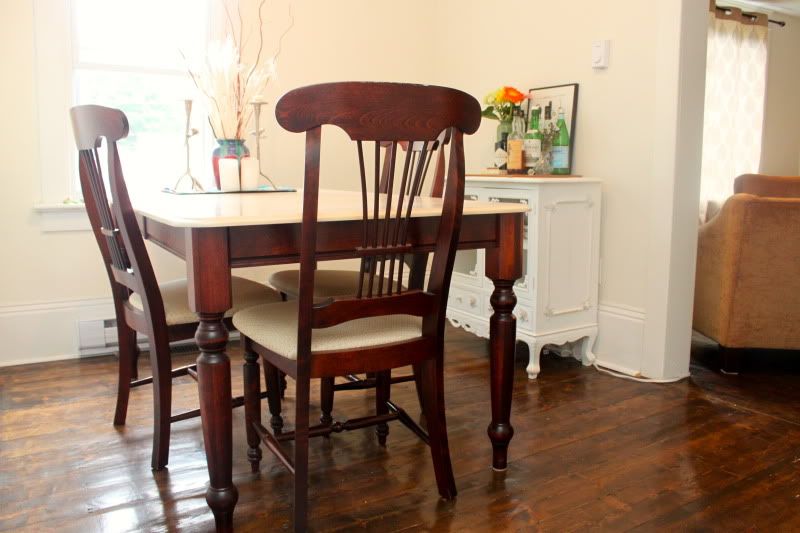 A small little dining room with a beautiful dining set given to me by my parents.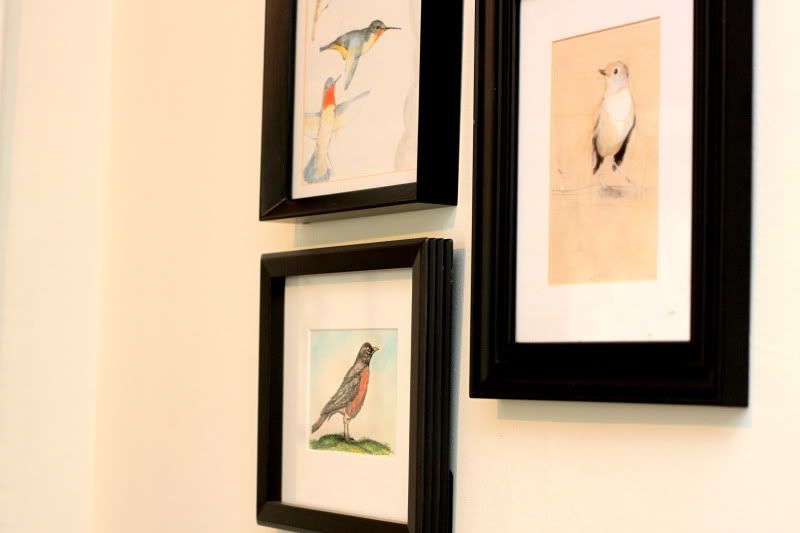 We have a bit of a bird theme going on.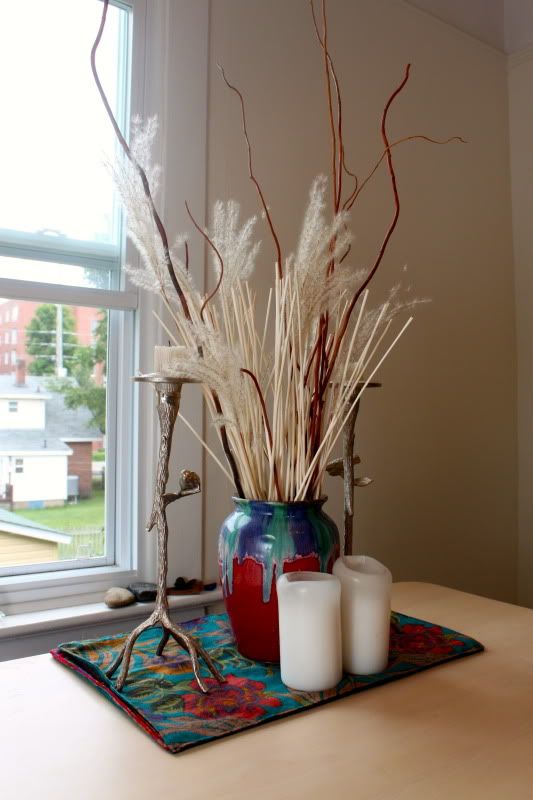 A little decor mix in some rich hues.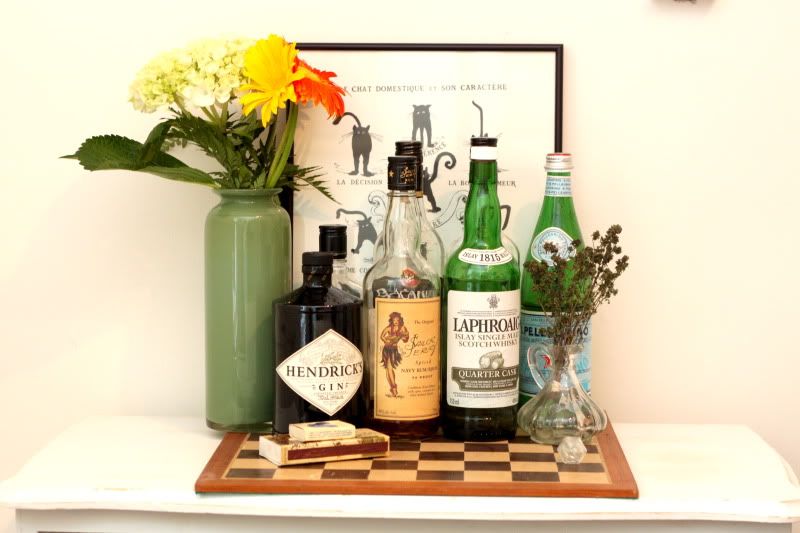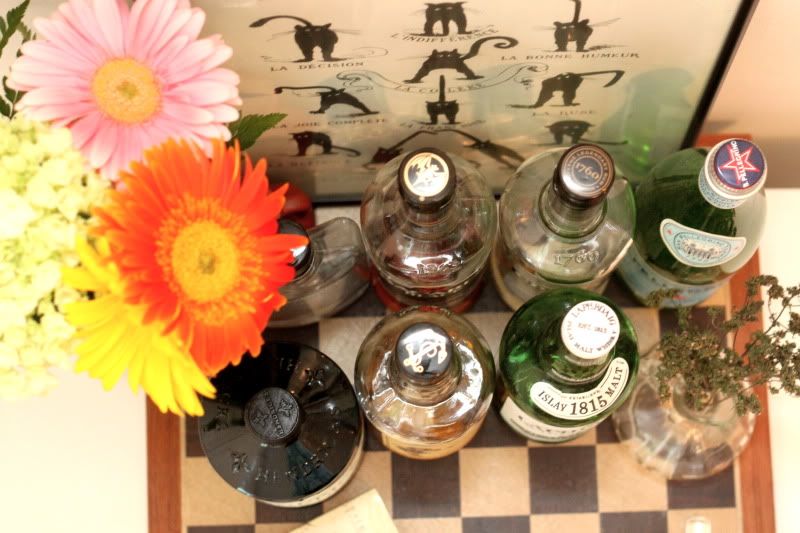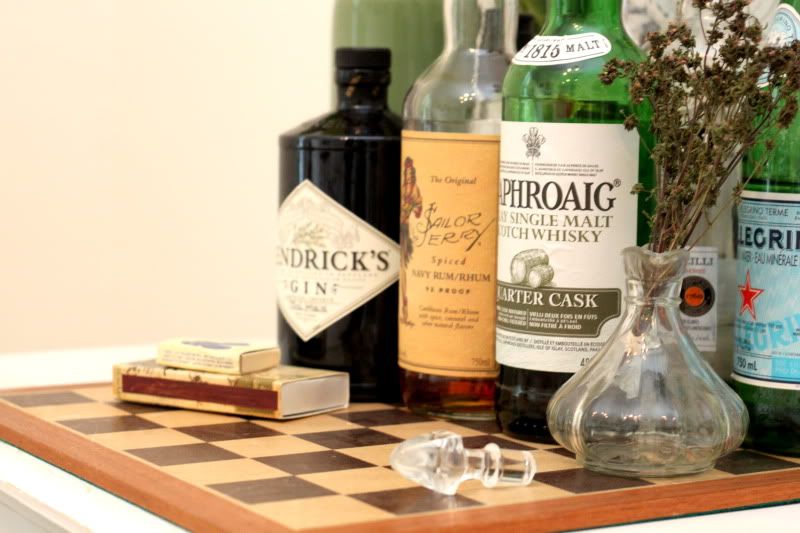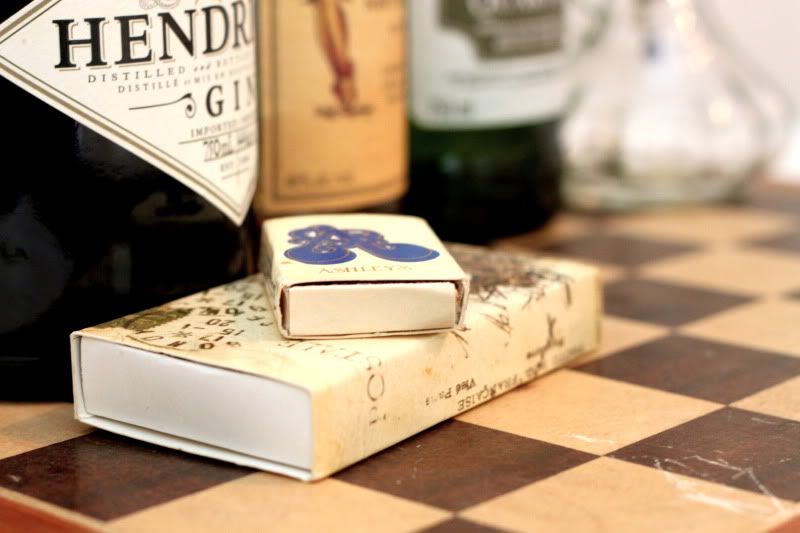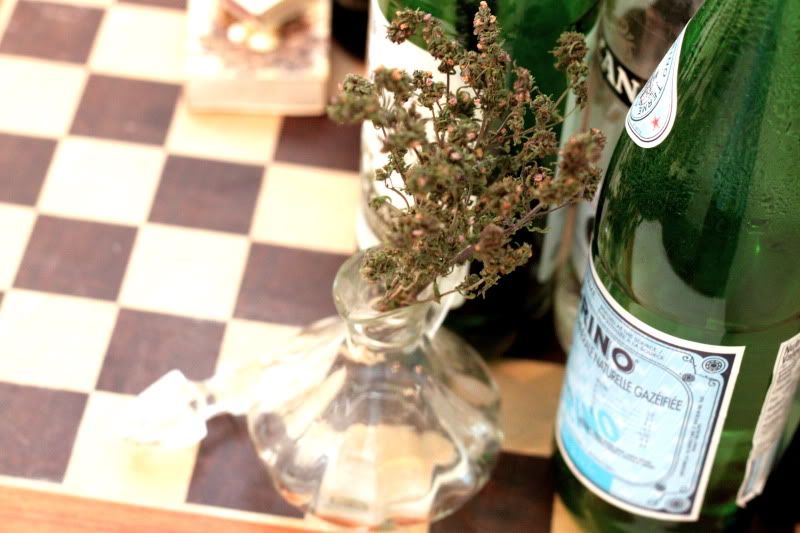 Our humble little "bar" & a few of its details.

P.S. Stop by on Monday for a big giveaway. Do the initials S.B. mean anything to you? ;) You don't want to miss it!