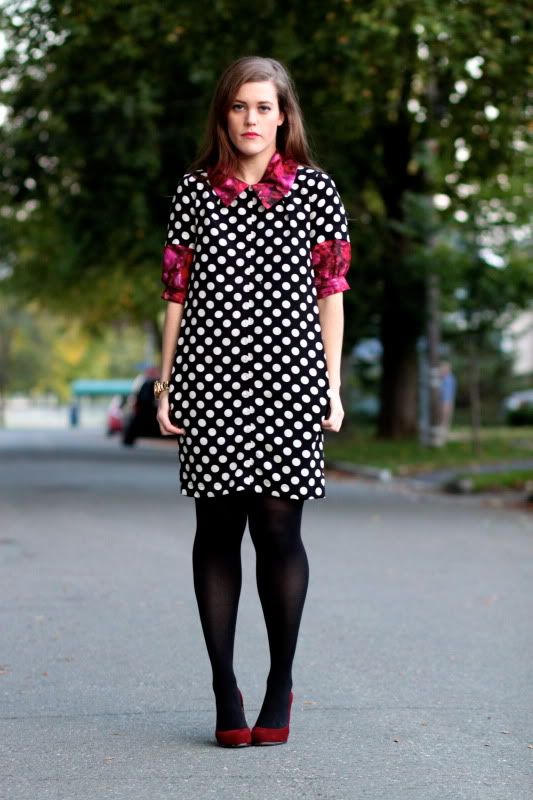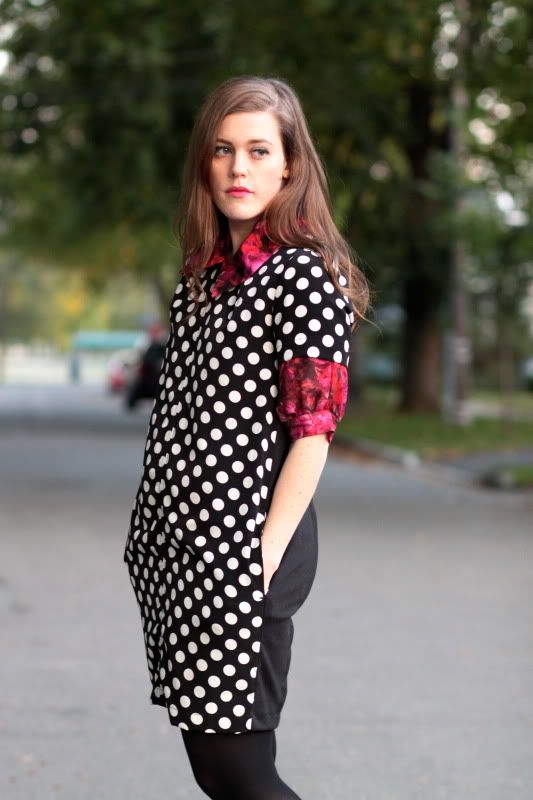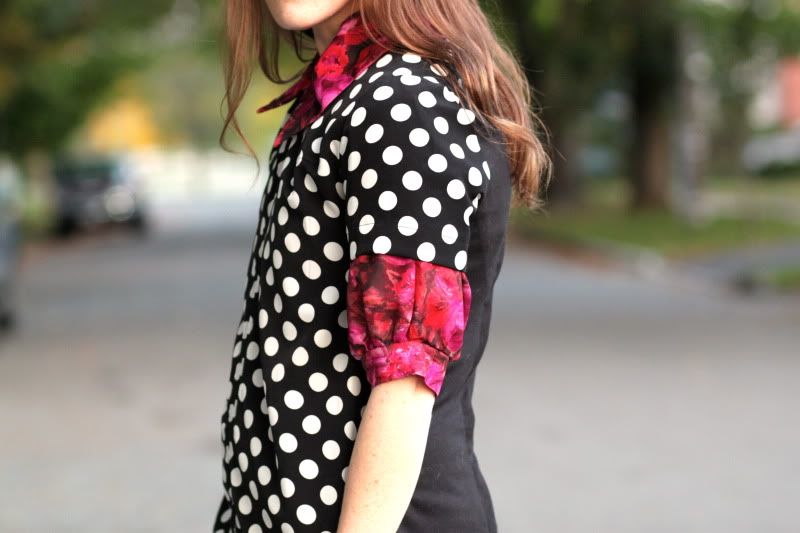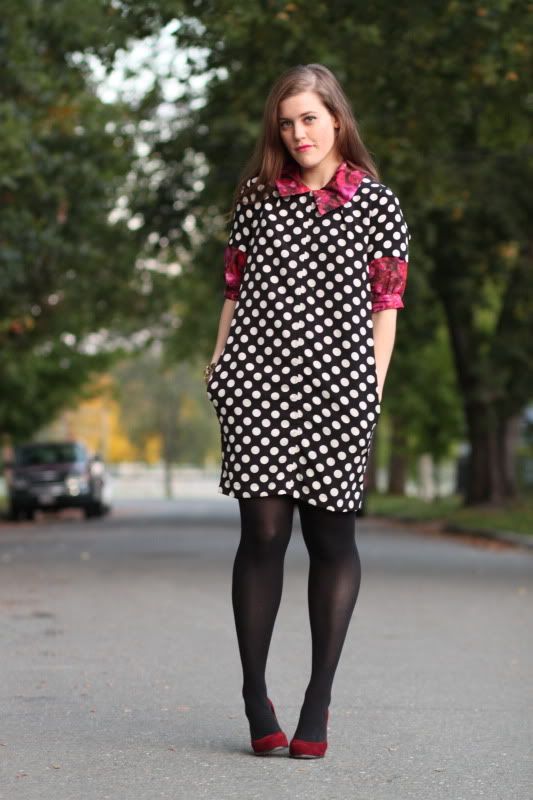 Dress: Zara / Blouse: Thrifted / Shoes: c/o Vince Camuto / Watch: Guesss / Tights: Hue
Guys, things have been getting kind of crazy in my bedroom lately. Crazy in the way that I have been, quite literally, pairing clothing items that have close proximity to one another on my floor. I really need to get my act together re: closet organization and beg you for any tips & tricks you may have. I have a nice sized double closet AND two portable clothes racks, as well as a dresser and a good sized room.
So why is this always such a failure?!
I'm pretty diligently organized in all other aspects of my life, but clothes organization has always been my overwhelming blunder of a downfall, to say the least. While I try to overcome this nemesis, enjoy my slightly clown-esque print mix via a classic polka dot dress that I layered over a blouse in my (currently) favorite hue.
x, Kristin