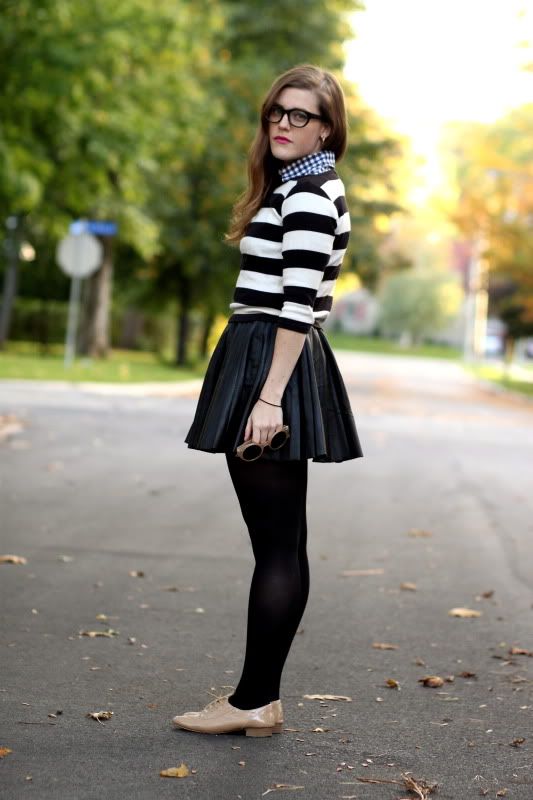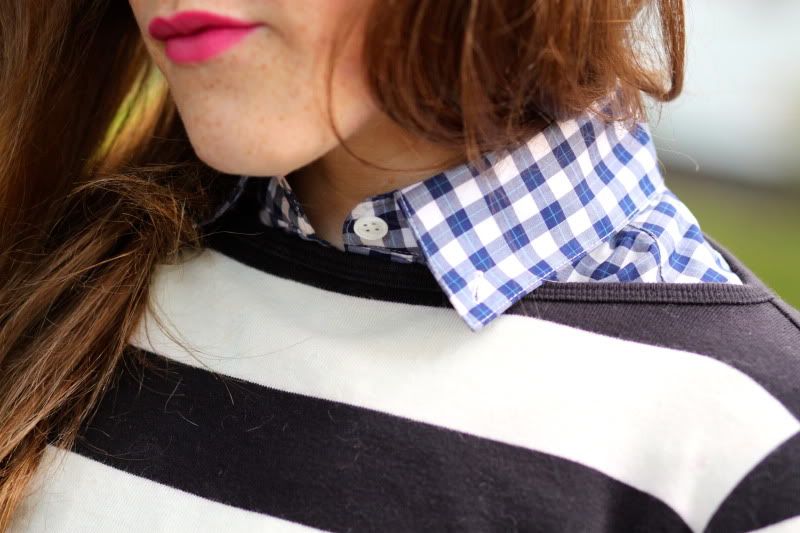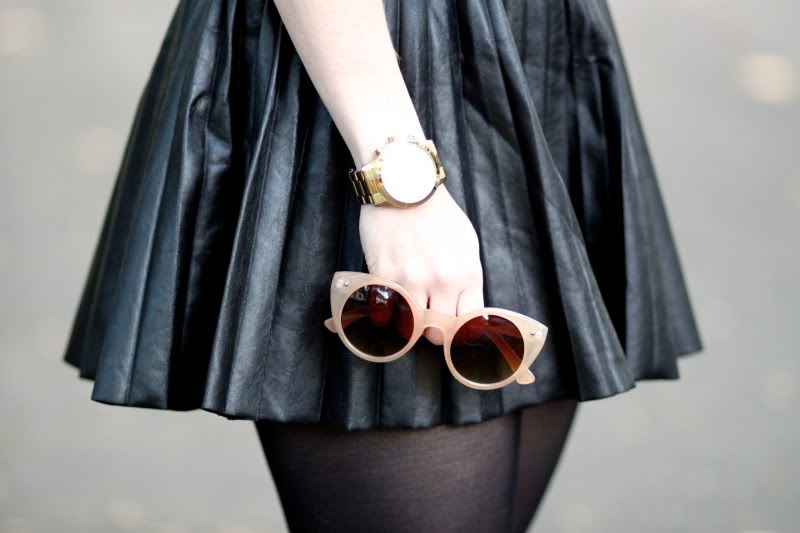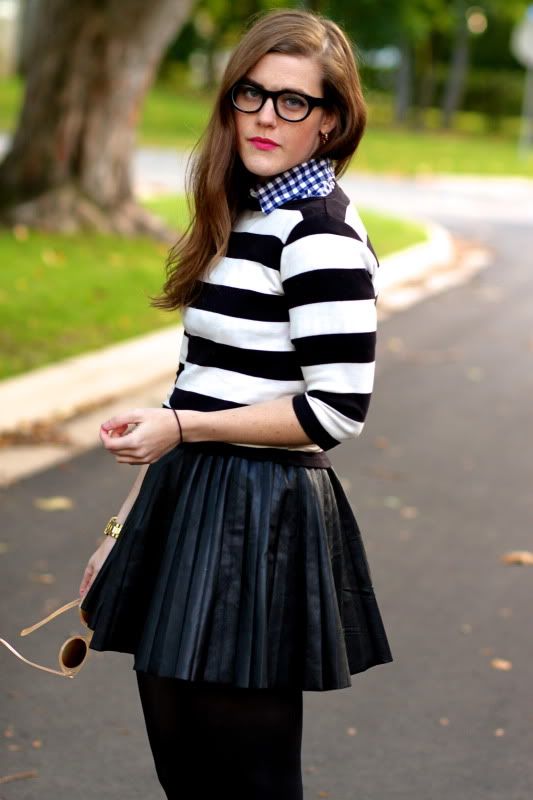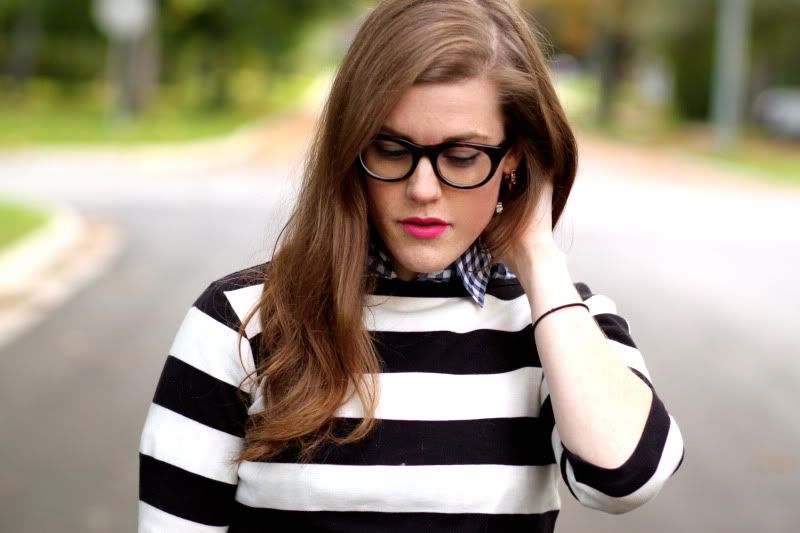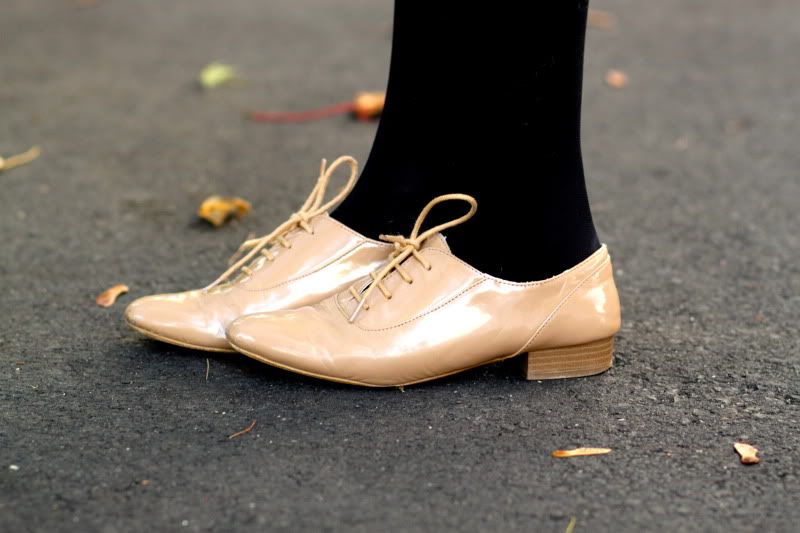 Blouse: Theory / Sweater: Club Monaco / Skirt: H&M / Tights: Hue / Flats: Thrifted / Watch: Guess / Glasses: Elizabeth & James
I love a good print mix. On trend for many a season at this point, for me, it's a wardrobe game changer. I love how ye old print mix gives clothing items a stretch in wearability, as it allows for quite an array of possibilities. I generally try to keep my prints within the same color family, choosing a hue direction and sticking to it. As well, for optimal visual pleasure, I find that patterns should vary in size - i.e. mix a small stripe with a large. Wearing a variation will allow to you avoid looking like, say, Where's Waldo, and I think that this can be considered favorable. And last, I usually keep my accessories pretty minimal when I be print mixin', should they not be the source of my mix (i.e. if mixing a printed scarf with a printed blouse). Even if it's really subtle (like here) I keep the p.m. (we may as well just go with an acronym, guys) as the eyes' main focus, keeping all other accessory related shenanigans simple.
How do you feel about the print mix?
x, Kristin