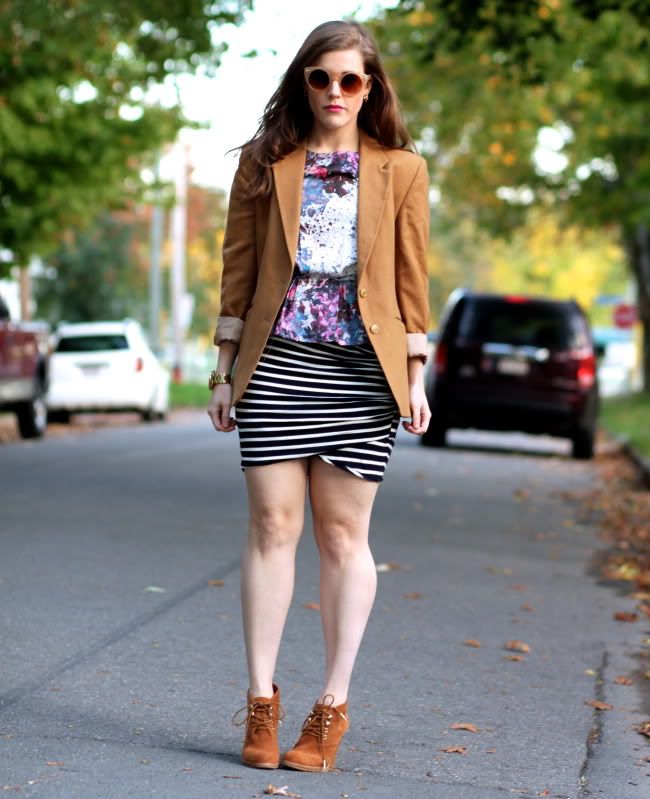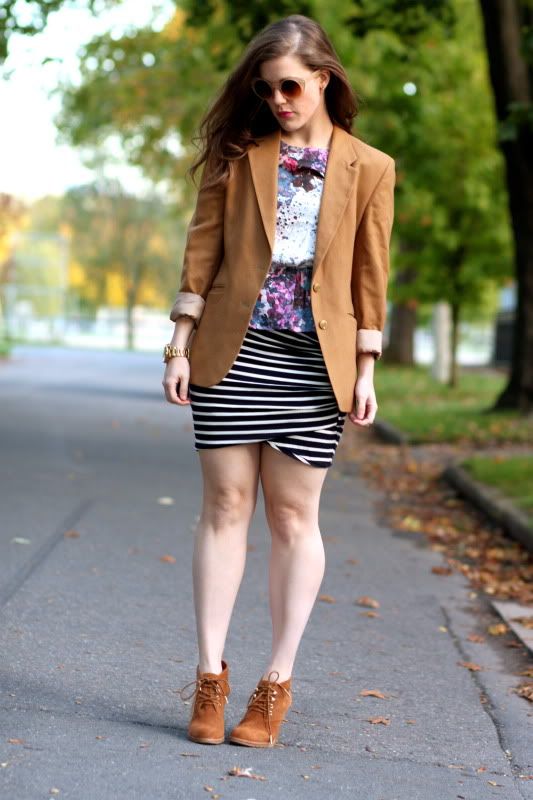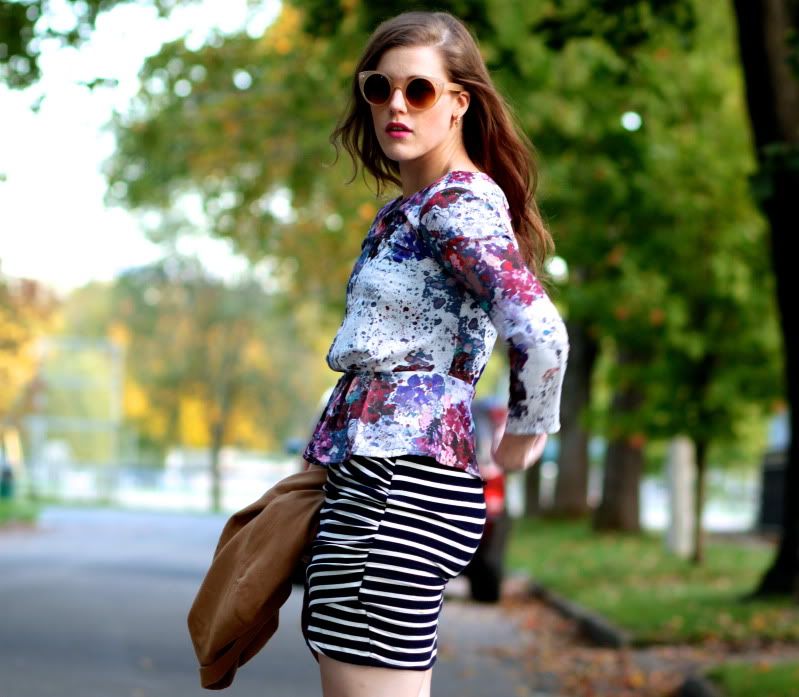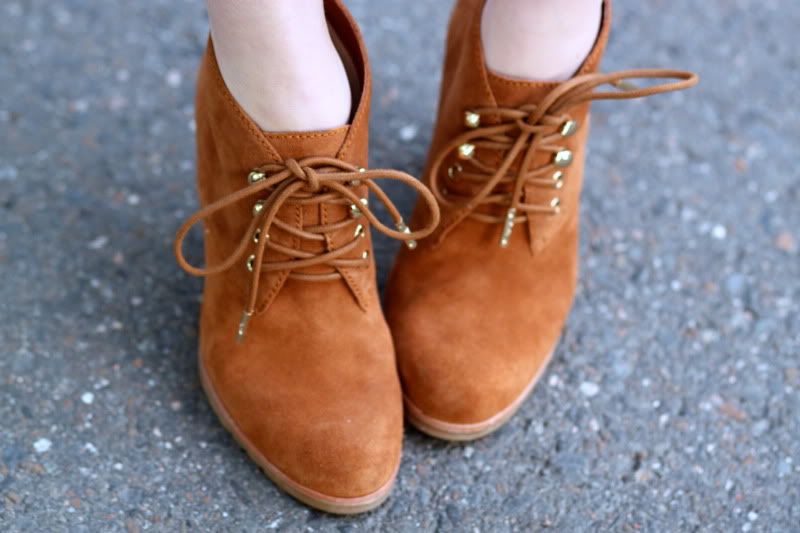 Top: H&M / Skirt: Joe Fresh / Booties: Michael Kors c/o Little Burgundy / Blazer: Vintage / Watch: Guess / Sunnies: Thrifted
Bare legs are pretty much a thing of the past come this week, and though I am happily embracing tights, it's hard to wear blue & white stripe unless you wear tights that AREN'T black. And guess what I have come to realized? Almost all of my tights are black! I have never been much for colored tights, but perhaps a light brown or navy would get some Fall/Winter mileage out of my more nautical items - what do you think?
Also, I am supremely in love with my new camel booties and can't wait to pair them with some jewel toned skinnies & an over sized sweater. S(w)oon.