Happy Halloween, friends! So, if you follow me on
twitter
, you'd have seen me tweet regarding Halloween, and that I'd decided to be something that "incorporates both a floral headpiece & a uni brow". A few people guessed my costume right away, and I must say, reactions from folks when out on Saturday night were beyond positive. I know that I love
Frida Kahlo's
story, and I was glad to see that other people donned an affection for her as well.
So, since I didn't get any REAL photos of my costume, I figured I would share some of the Instagram snaps that I took that night (you can follow me there, too, under: dollparade) - Insta-Frida's, if you will. So very sorry about the poor quality, but I sort of promised you back
here
that I would share my costume.
I hope that everyone has a very safe & very happy all hallow's eve!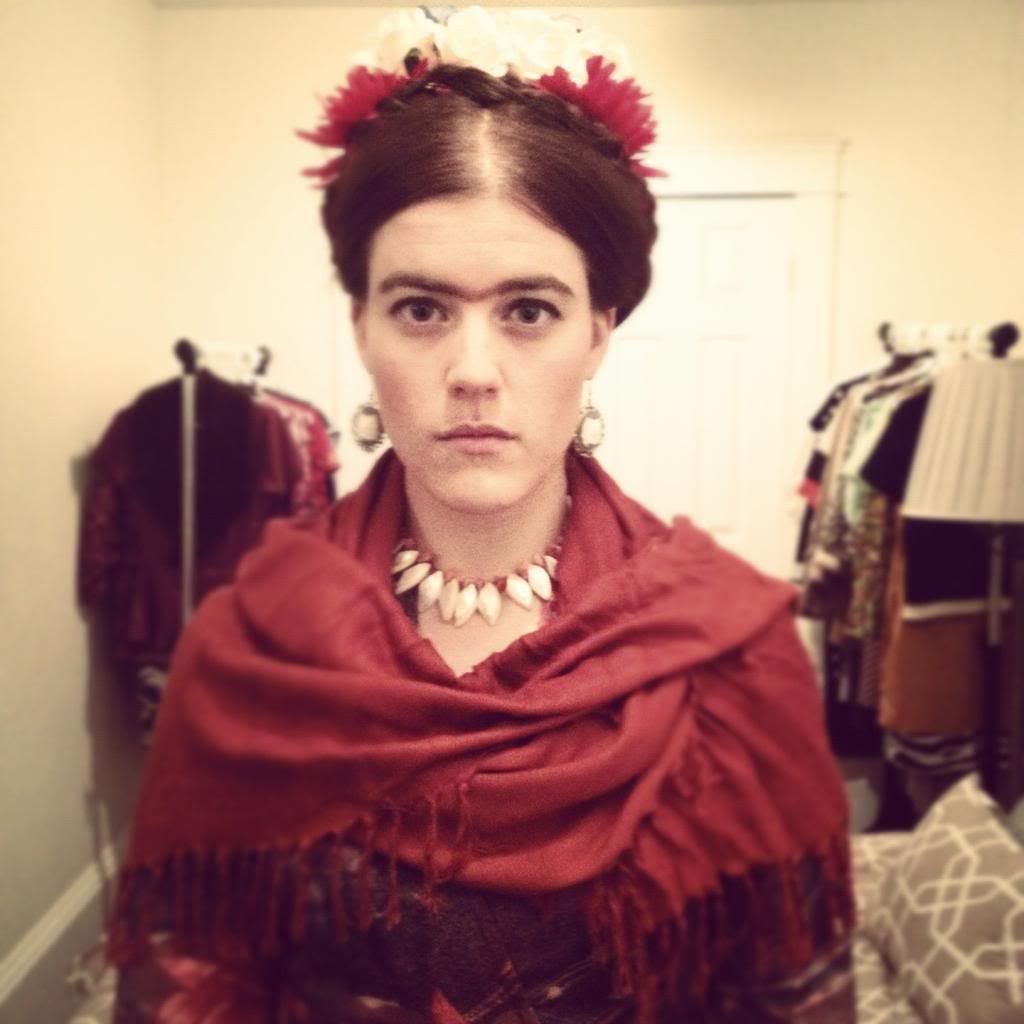 My final product.
Sitting down to create my floral headpiece (maybe my favorite part of the experience).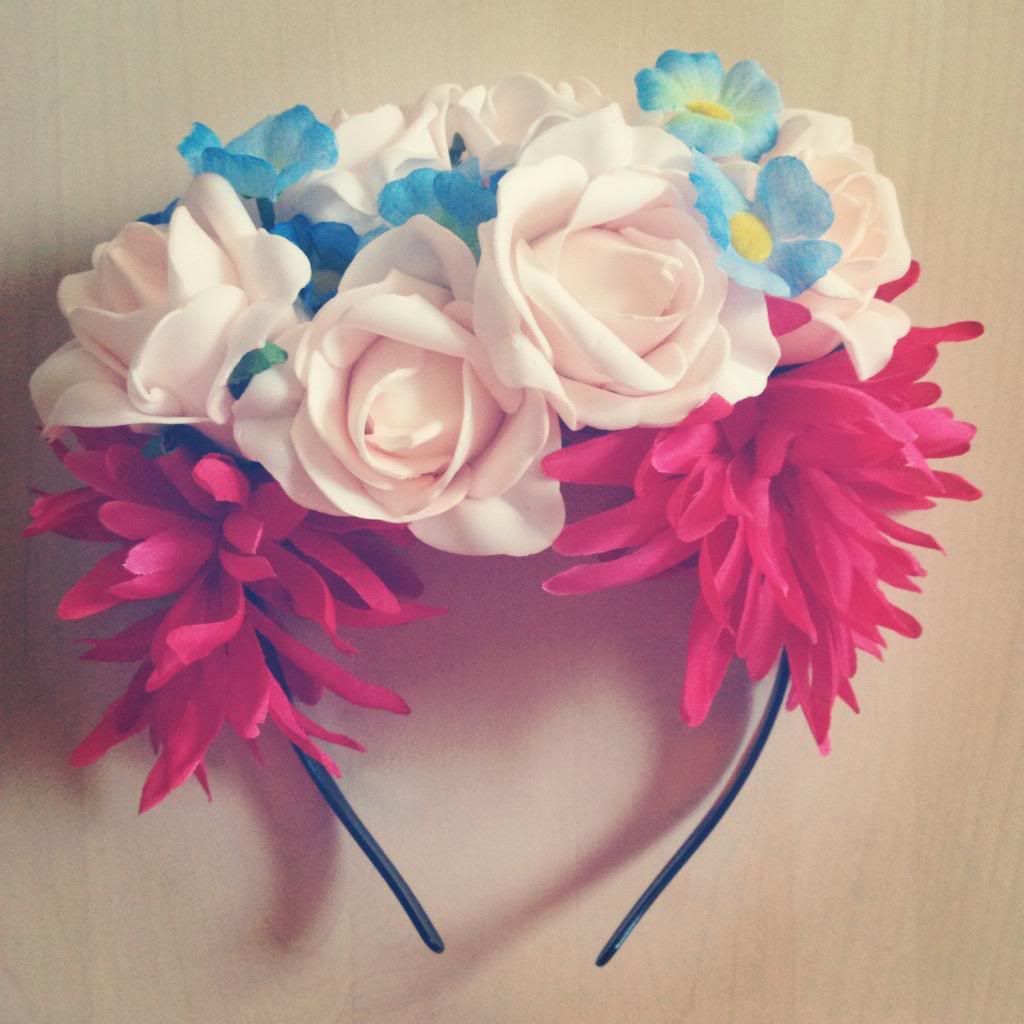 Finished headpiece - I took inspiration from
this
photo.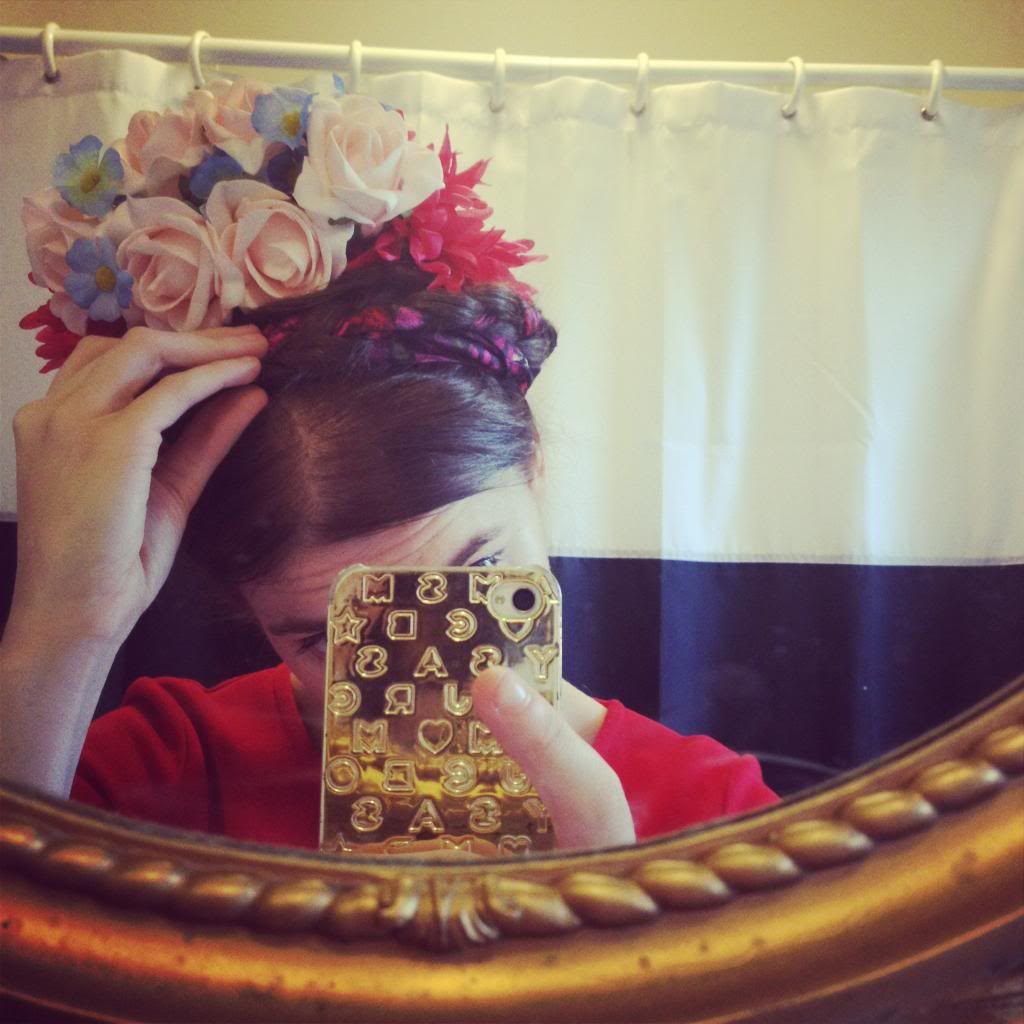 Trying it on with a test run of scarf braids.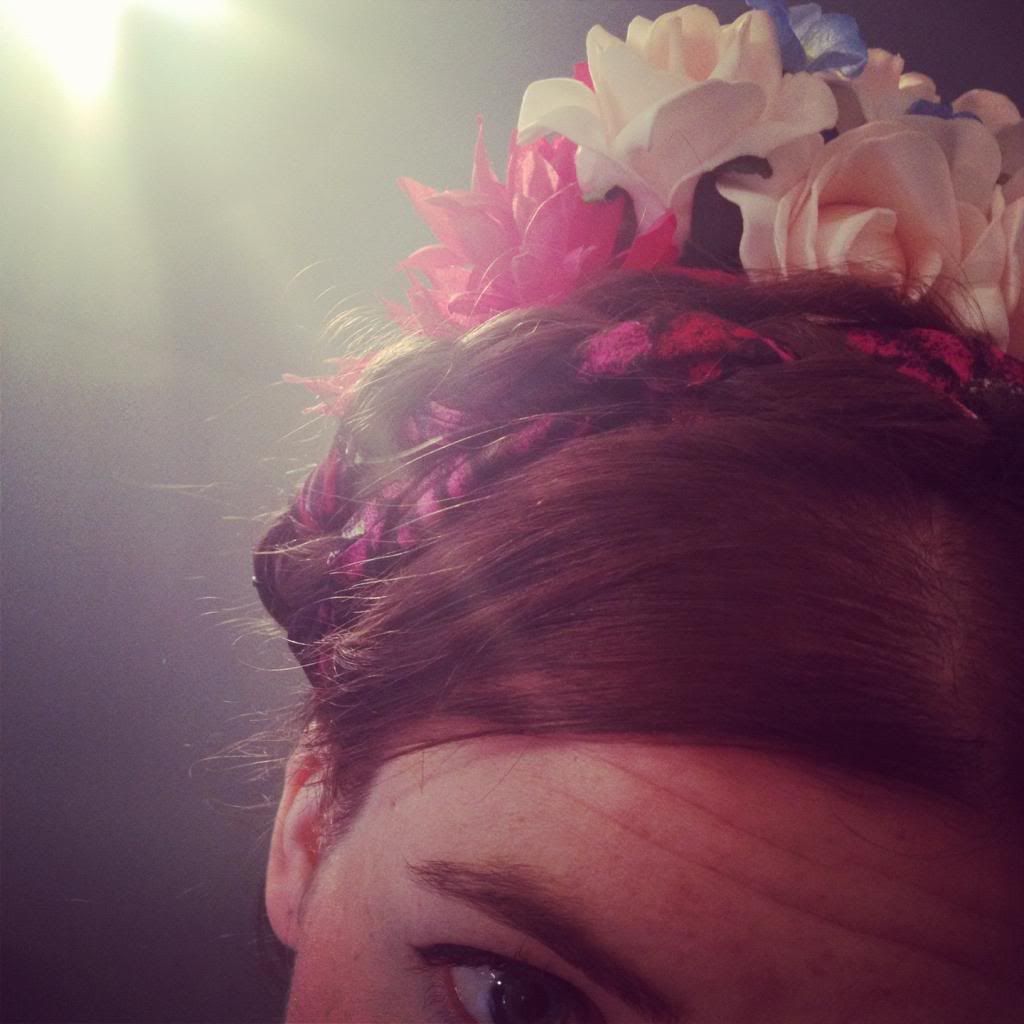 Success in the hair department.