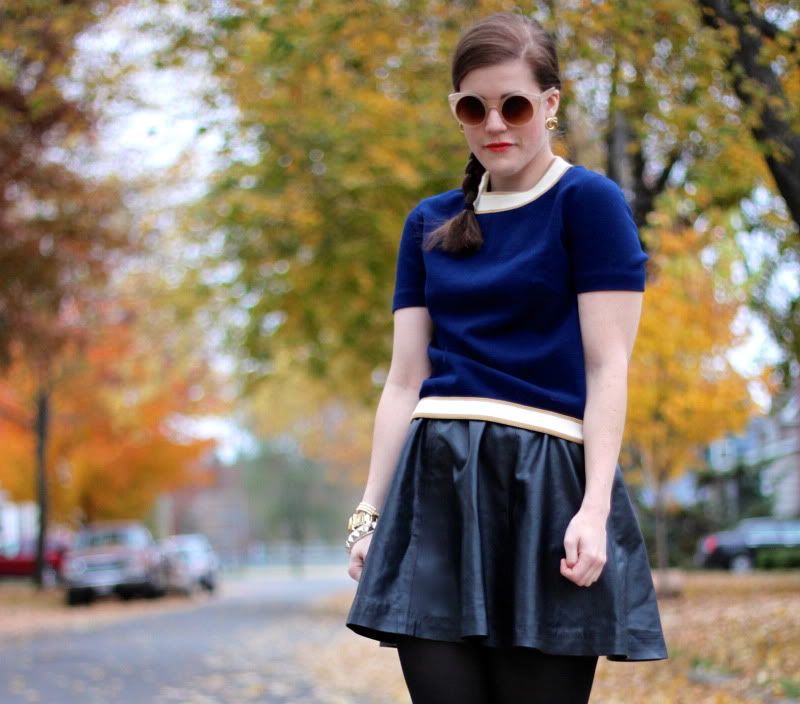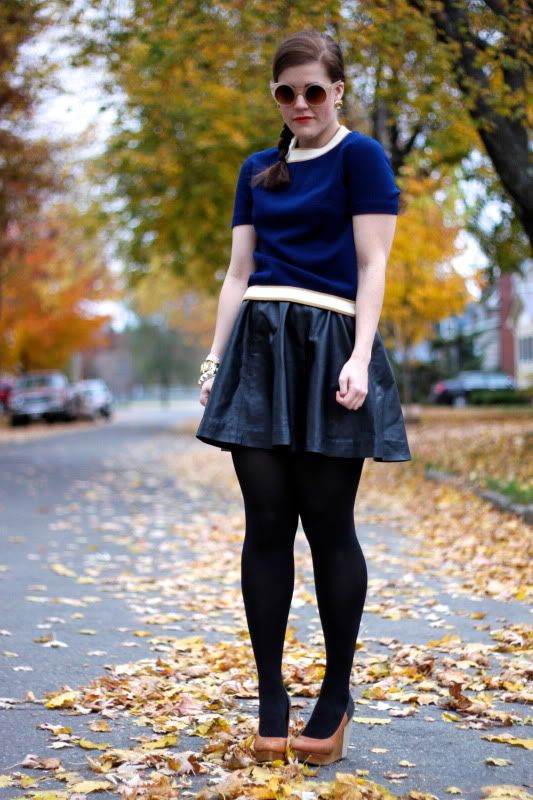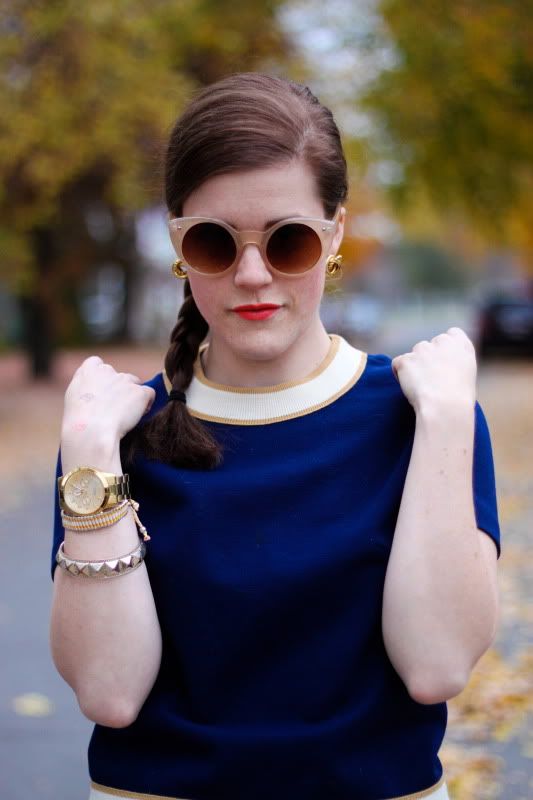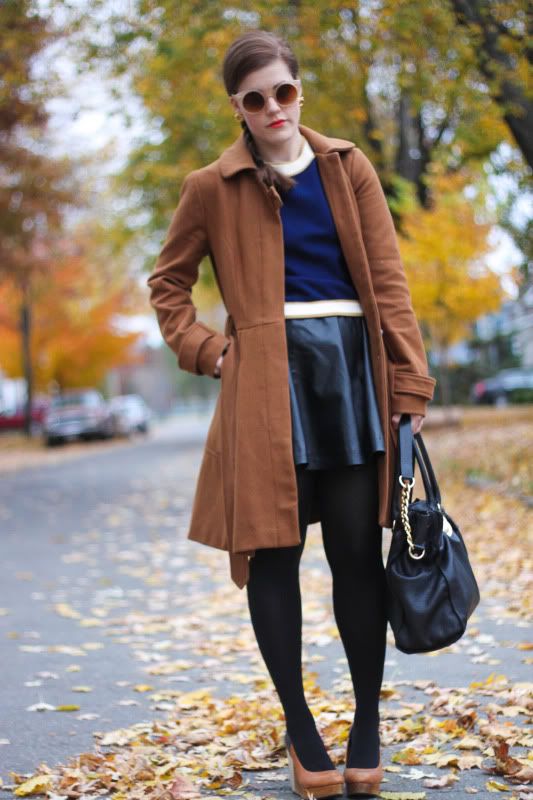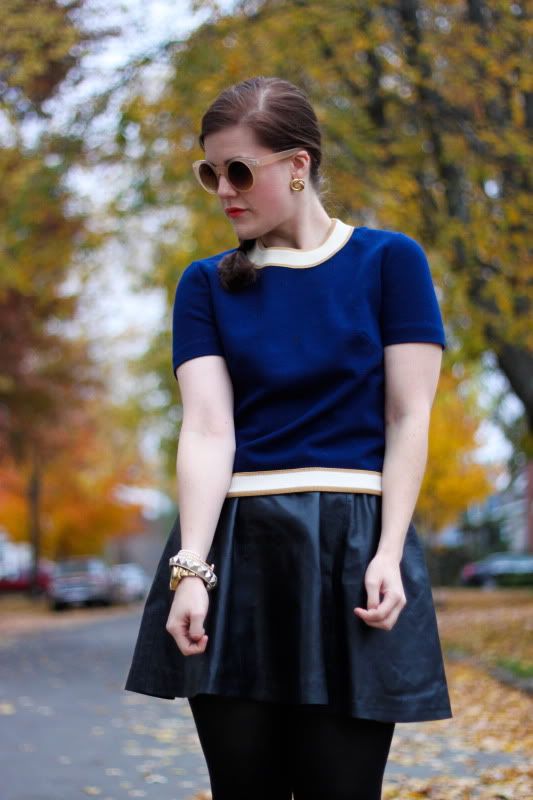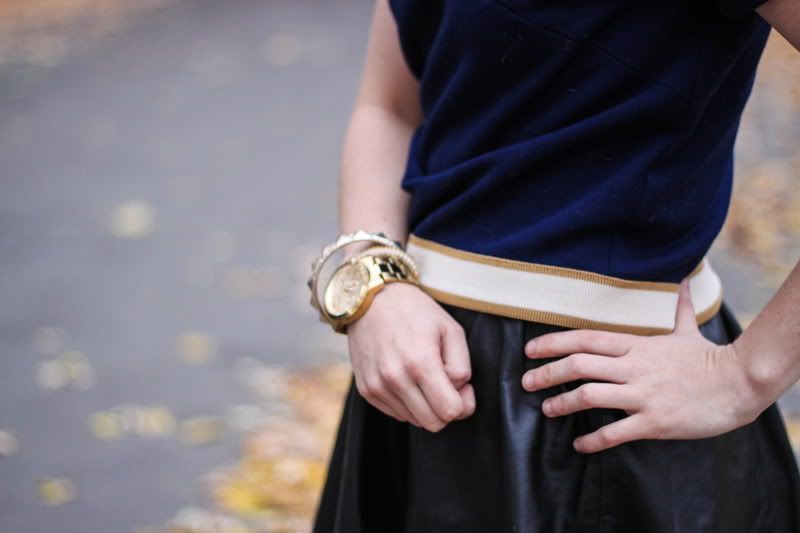 Sweater: Vintage / Skirt: H&M / Earrings, Sunnies & Bracelets: Thrifted / Watch: Guess / Tights: Hue / Shoes: ALDO
I have been getting more & more comfortable with black & blue as a color combinations, and with that in mind, I decided to take this new to me vintage sweater out for a spin on an unseasonably warm Fall afternoon. I grabbed this sweater the moment I laid eyes on it at a consignment boutique - in perfect condition, short enough for my torso, in a beautiful blue jewel tone, and adorned with white & gold striping details, it seemed like a pretty safe bet. I just a good thrift find. What say you regarding thrifting - love it or leave it?
P.S. If you haven't entered my
$100 Shopbop Giveaway
, you really should, because you only have 2. days. left!