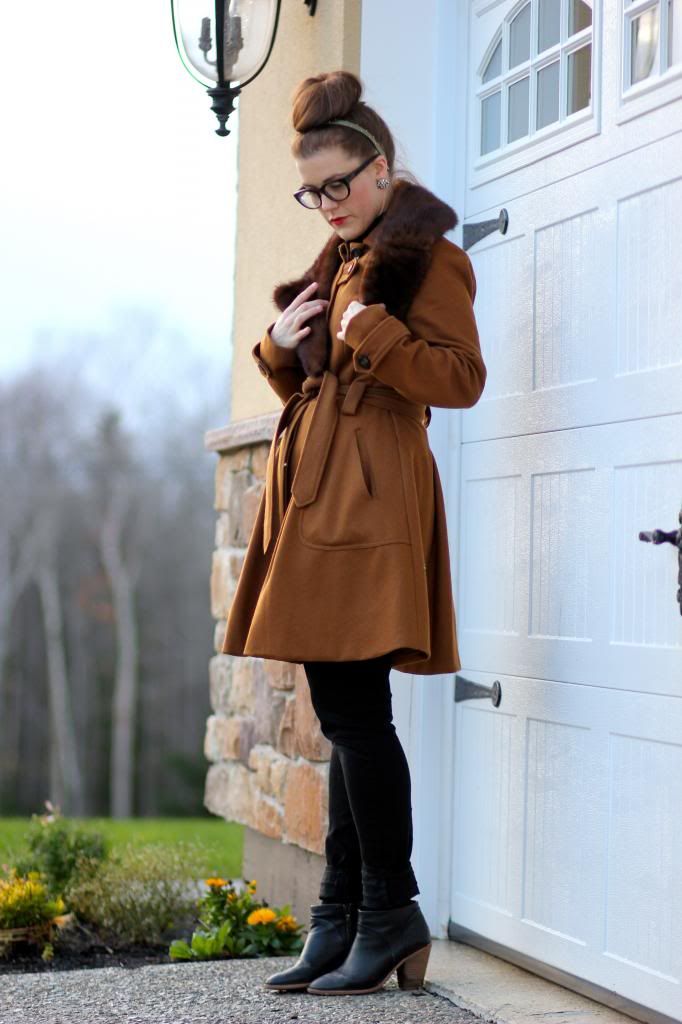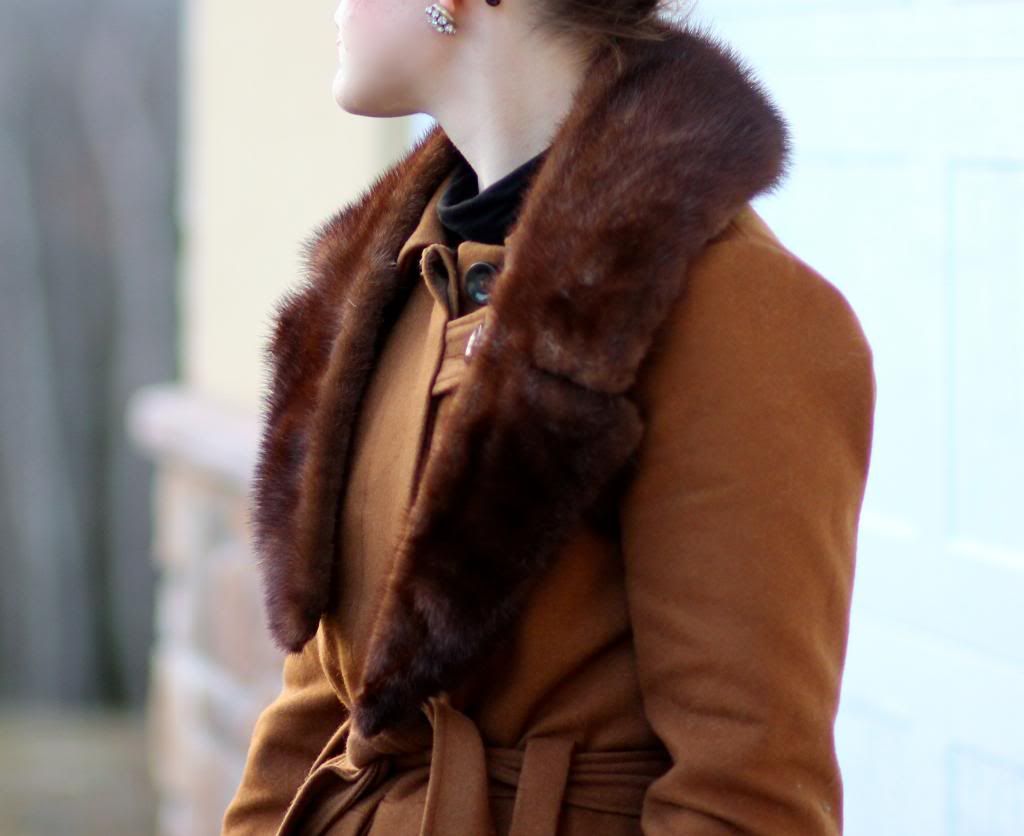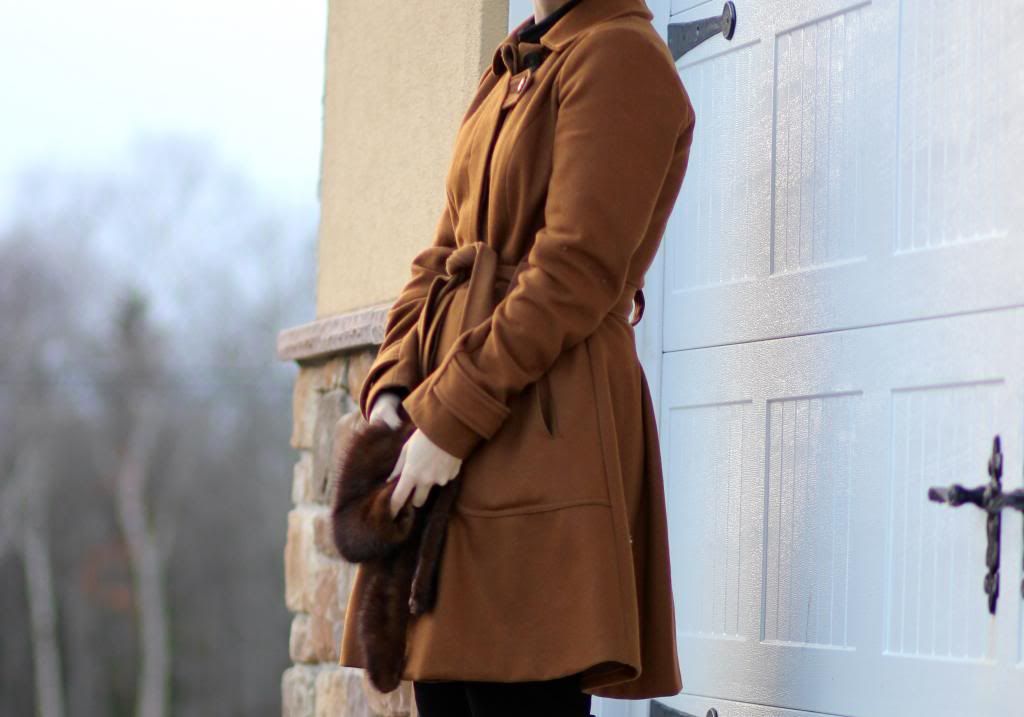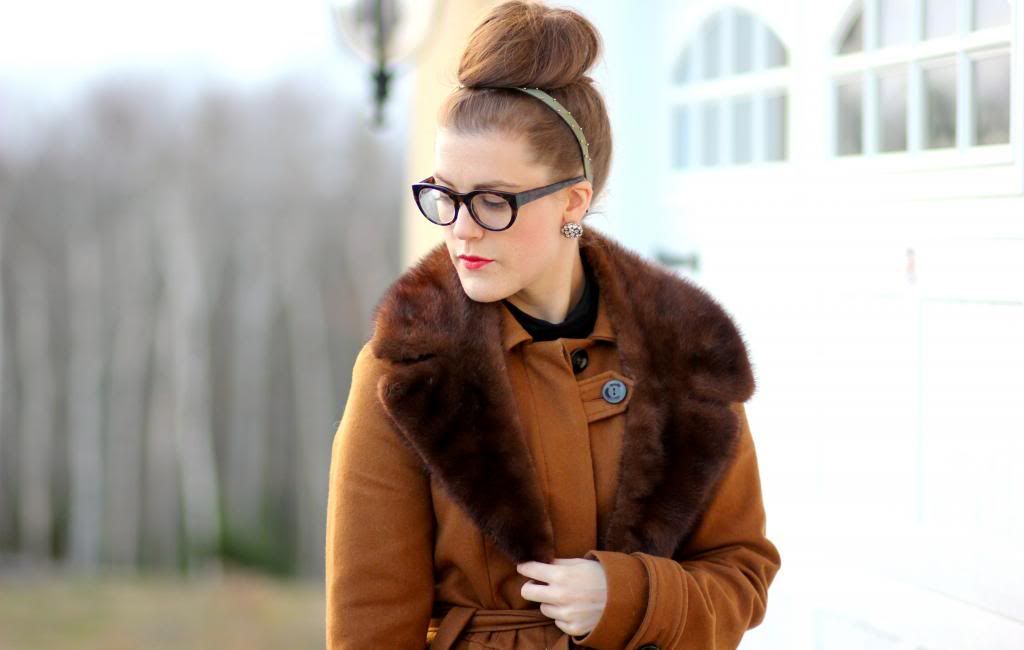 Coat: Vera Moda / Stole: Vintage / Boots: Joe Fresh / Earrings & Headband: J. Crew / Glasses: Elizabeth & James "Lamar"
As the weather starts to turn frigid here in my neck of the woods, I find myself defaulting to things like turtlenecks, knit socks, bottles of red wine, and blanket-y warm coats in order to keep warm. The thing about Winter where I live is that your coat ends up being your "outfit" for 5-6 months, since that's all that anyone ever sees you in. Oh hi person I am running into on the street, what am I wearing? My coat... yet again.
I always choose something incredibly warm, since being frozen is pretty much the least fashionable thing possible. Second, I believe you have got to absolutely adore your coat choice(s) (some of us have multiple...) in order for it to sustain the season. Then, adding small embellishments to my coat(s) seems to keep them interesting as the season rolls on. Just here I added a vintage stole that always makes me feel a little more dressed up, and I may ever add a big ol' rhinestone pin to the equation as time dwindles on. For me, it's all about the embellishment.
Cold climate residing citizens such as myself: What are you wearing this Winter?