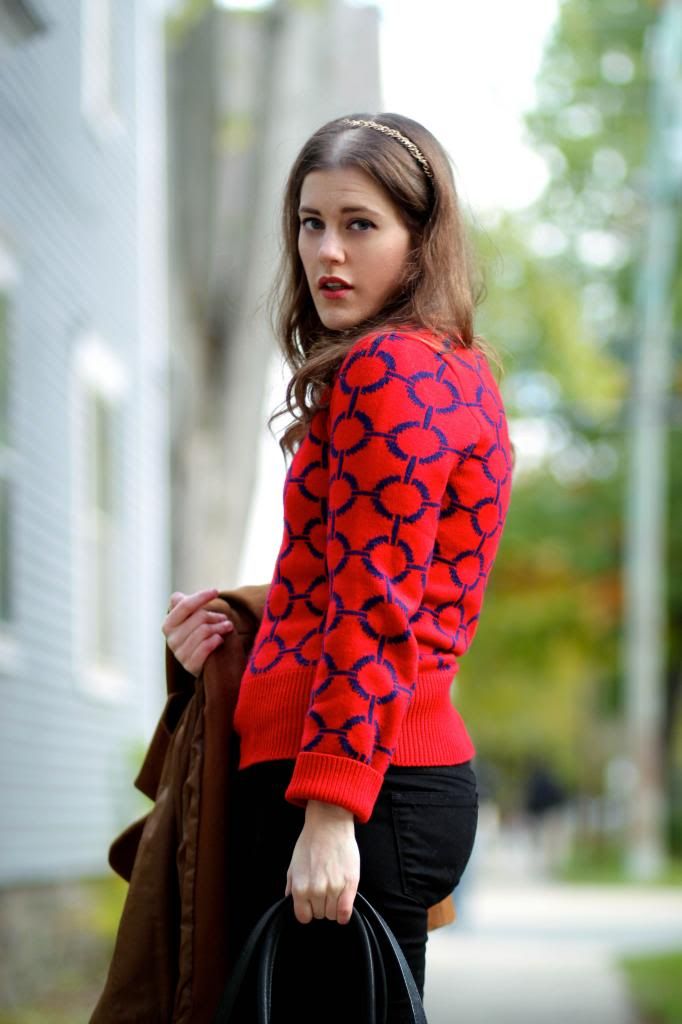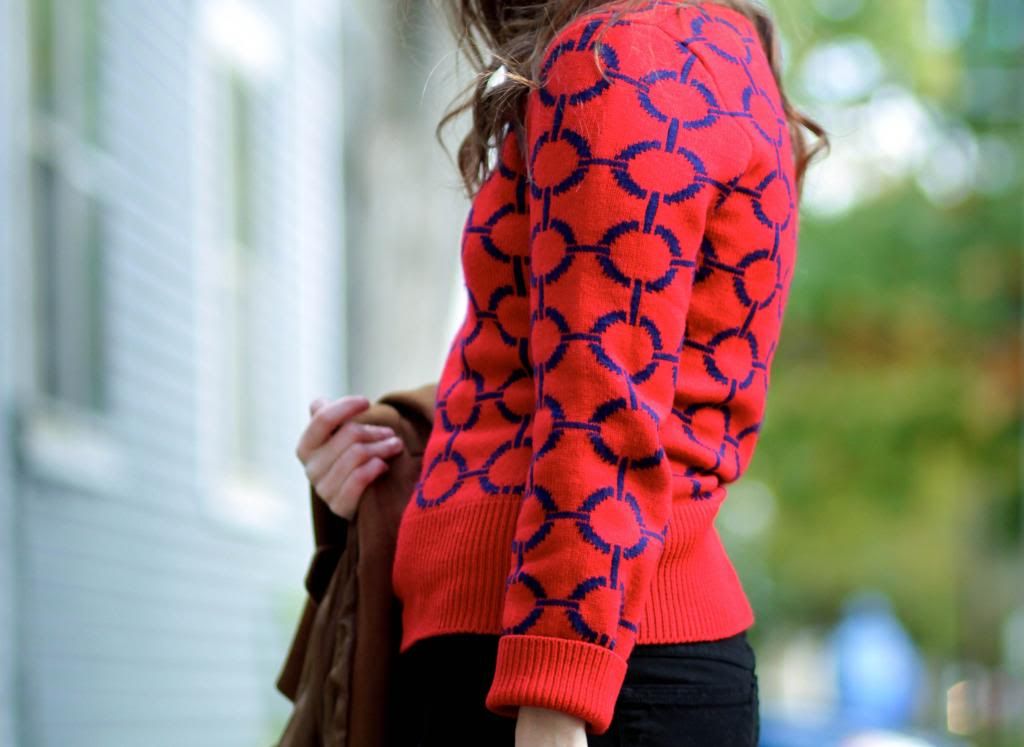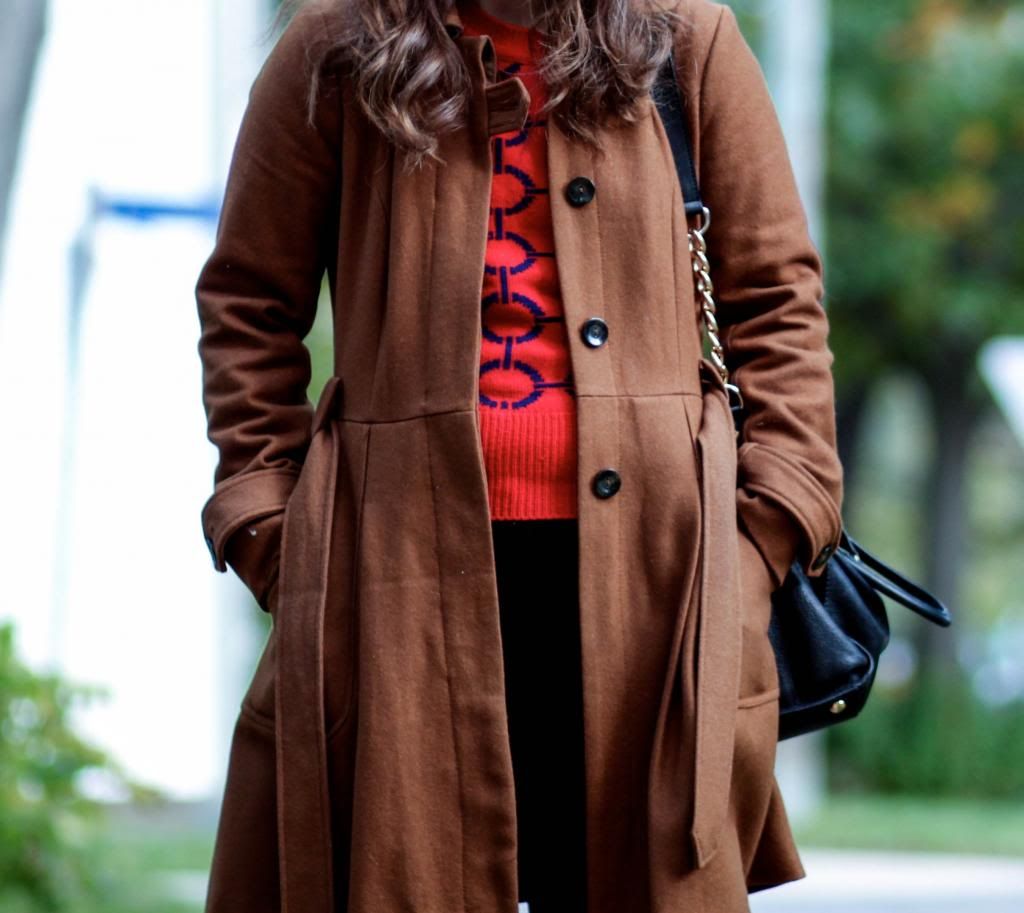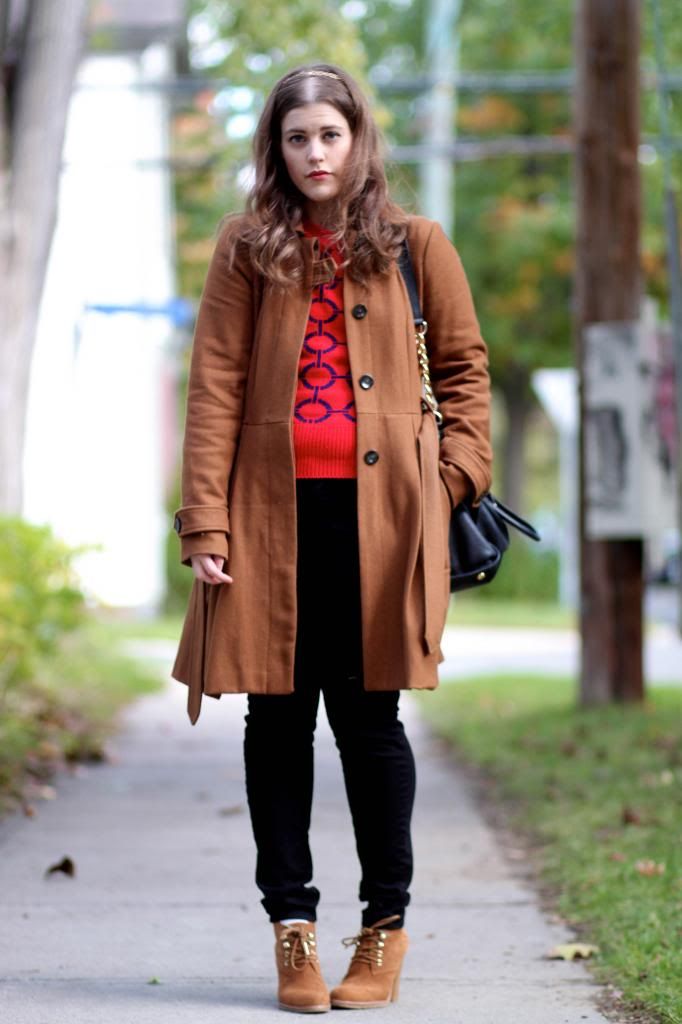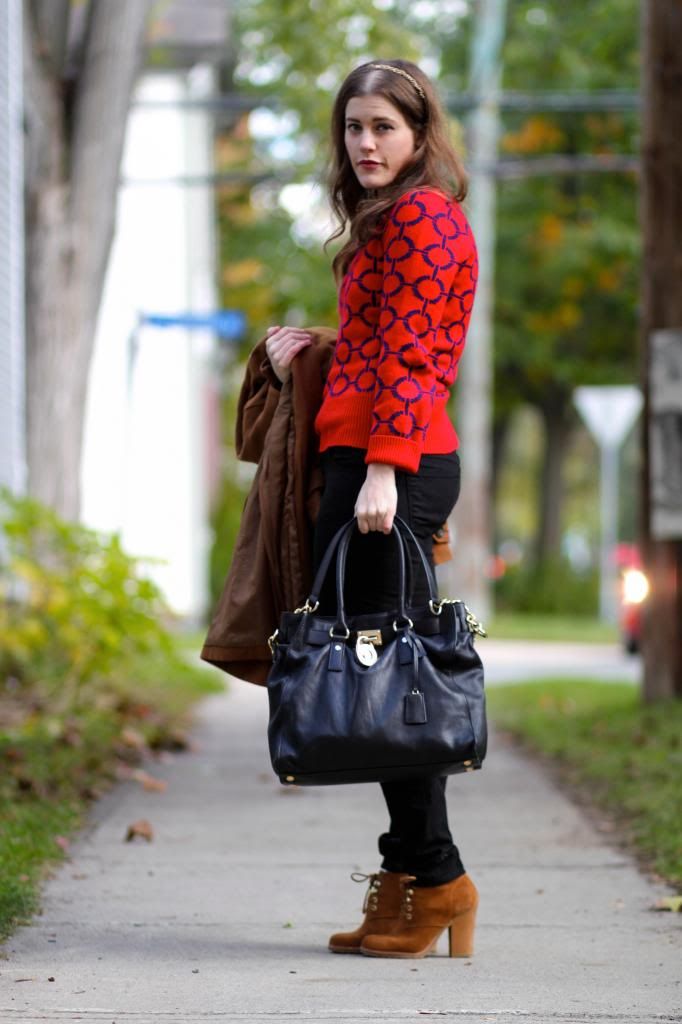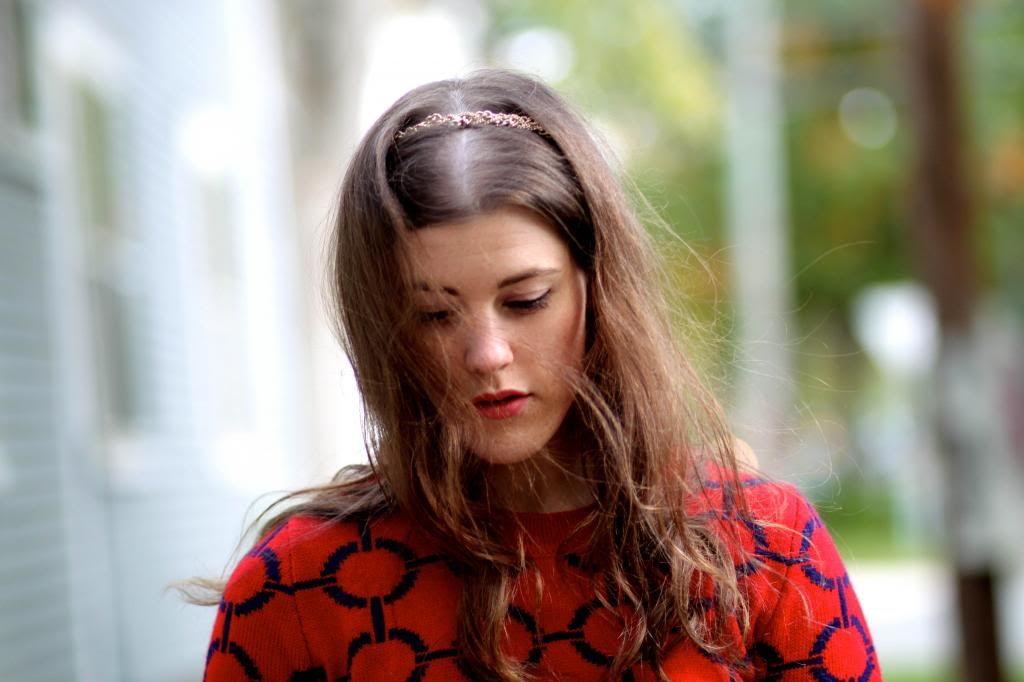 Sweater: Joe Fresh / Pants: Flying Monkey / Booties: Michael Kors / Headband: J. Crew / Bag: Michael Kors "Hamilton" Coat: Vera Moda
Mr. Joe Fresh... You seem to have a way with me. You have a way of luring me in, grabbing my attention away from the coffee isle, and making me succumb to your cute prints & dandy prices. Whenever I want kale, avocados, & frozen pizza, you're always right there. You're there taunting me to buy "just one more sweater" or "just one $6 beanie" or "just one more nail polish even though I bite my nails", etc.
This sweater is a little on the bulkier side for fit, but it's so. darn. warm that I will excuse the figure non-flatter. I was also a sucker for the geometric print that reminds me a little of an
MSGM
, piece, and was happy to pair it with some other wardrobe staples. Like I said on
twitter
, if you need me, I'll be wearing skinnies, oversized sweaters, and ankle booties until the thaw.
Happy Monday!