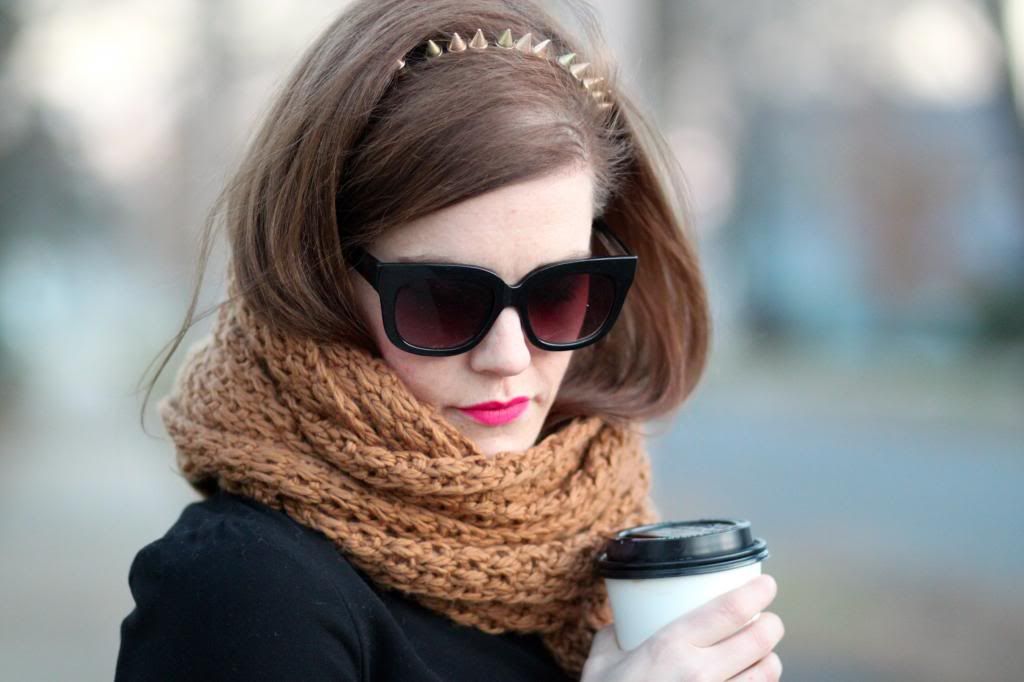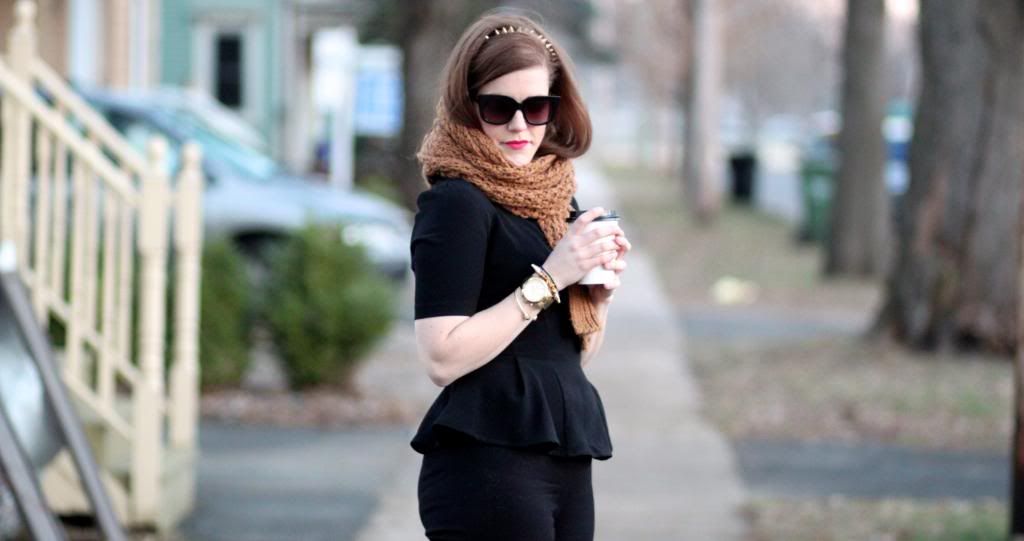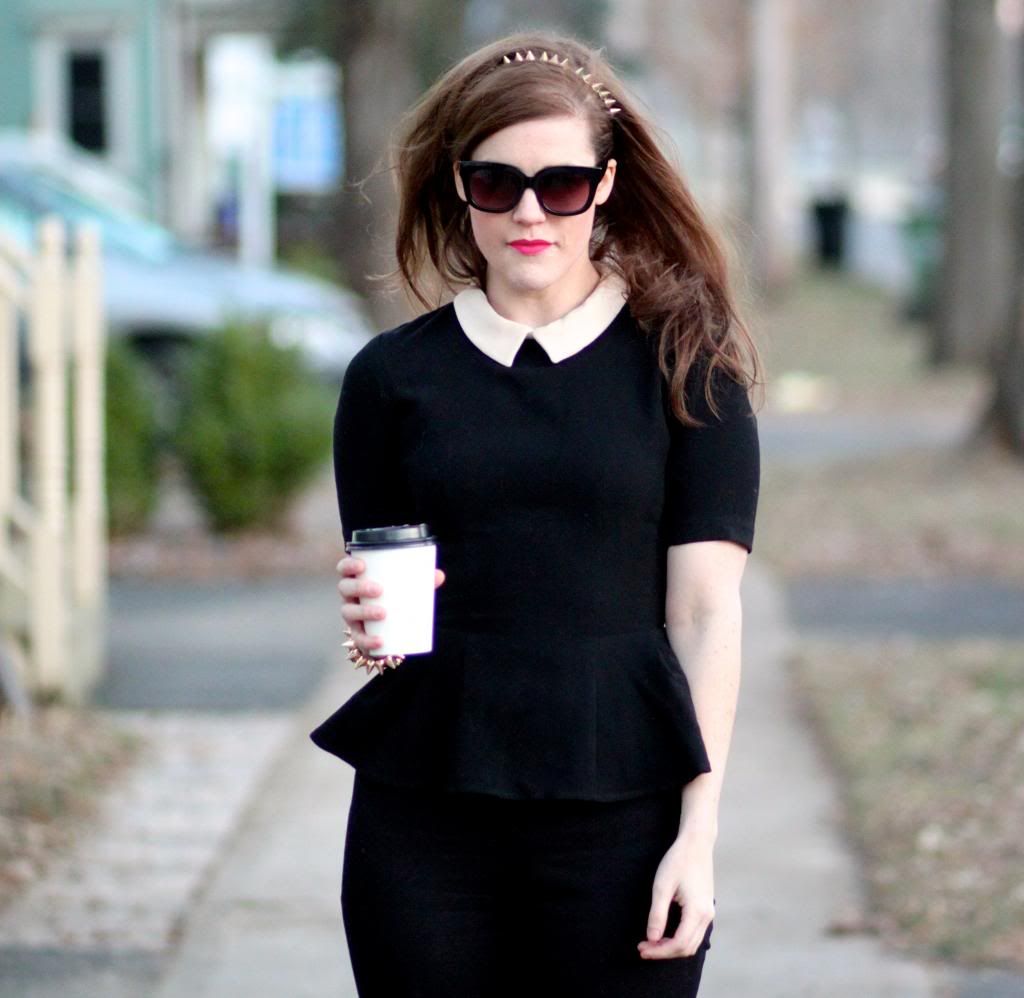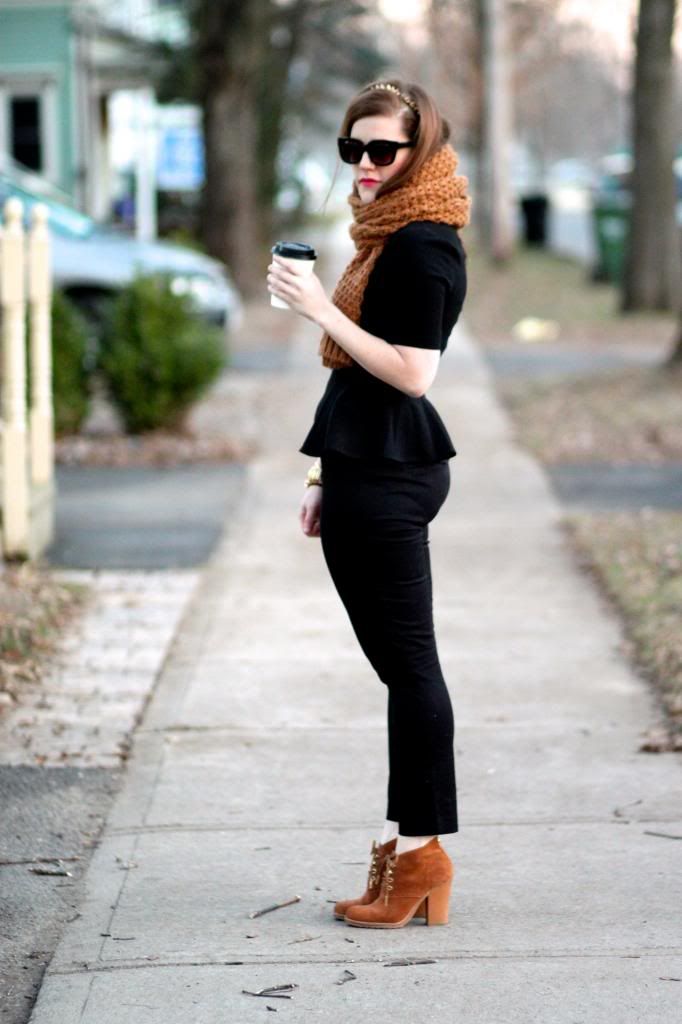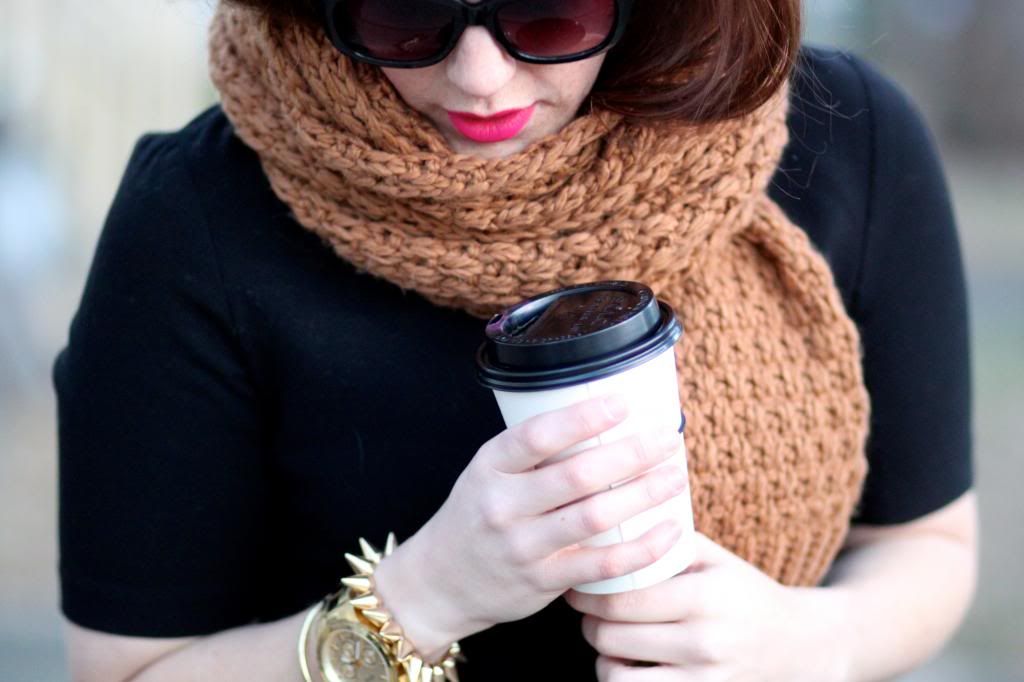 Top & Headband: F21 / Pants: J. Crew "Minnie" / Shoes: Michael Kors / Sunnies: Le Chateau / Watch: Guess / Bracelets: Urban Outfitters
I mentioned in my
post
earlier this week that I wouldn't get to share any outfits this week... but I was wrong! I snuck in a quick little session right before the sun set yesterday (thanks, roomate!) and just like that, I can bring you a collared peplum & a spiked headband combination on your Friday (with a few cozy camel punches in there for good measure).
I picked up a few bits on my trip to Portland, and some of those are featured here, though not really in detail. I think I will do a little "haul" post early next week, or maybe even a video. What is your take on "vlogs" (I refuse to pronounce that). Love them? Leave them? Awkward but funny? Blogger detriment?
Other than that, I am gearing up for a weekend of photo editing & plan on using the remainder of my Bring it Downtown dollars (a wonderful social media fueled feature on local businesses where I live - see how I participated last year
here
). I'm also hoping to get a mini Christmas tree for my place, and (scarily) need to check in on my
Fall bucket list
& see how I did. Lots to do & lots to come!
Have a wonderful weekend.