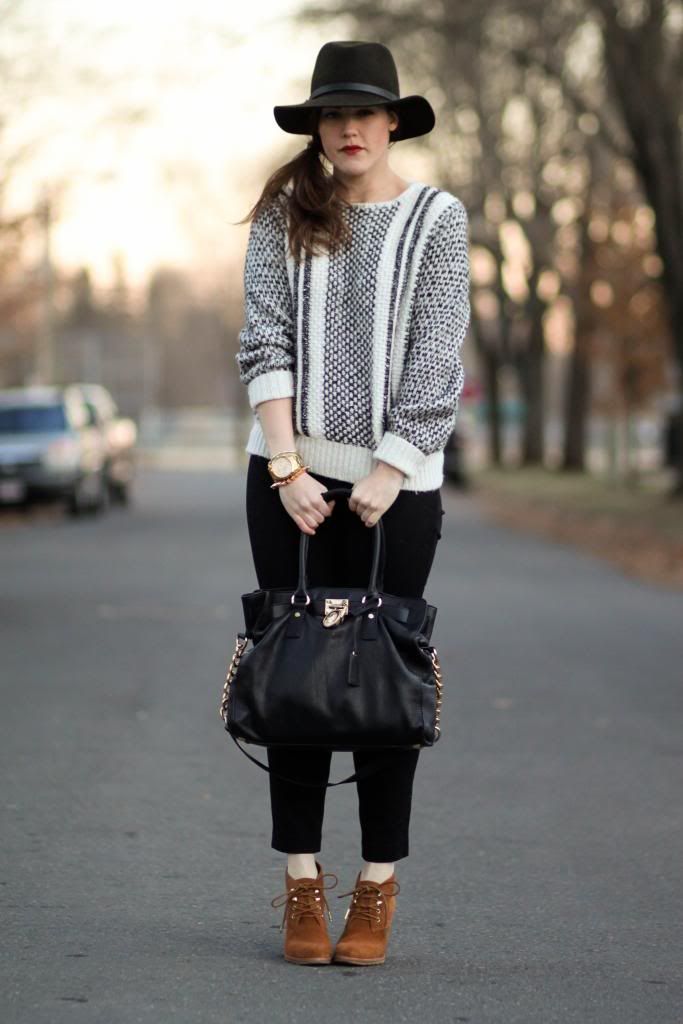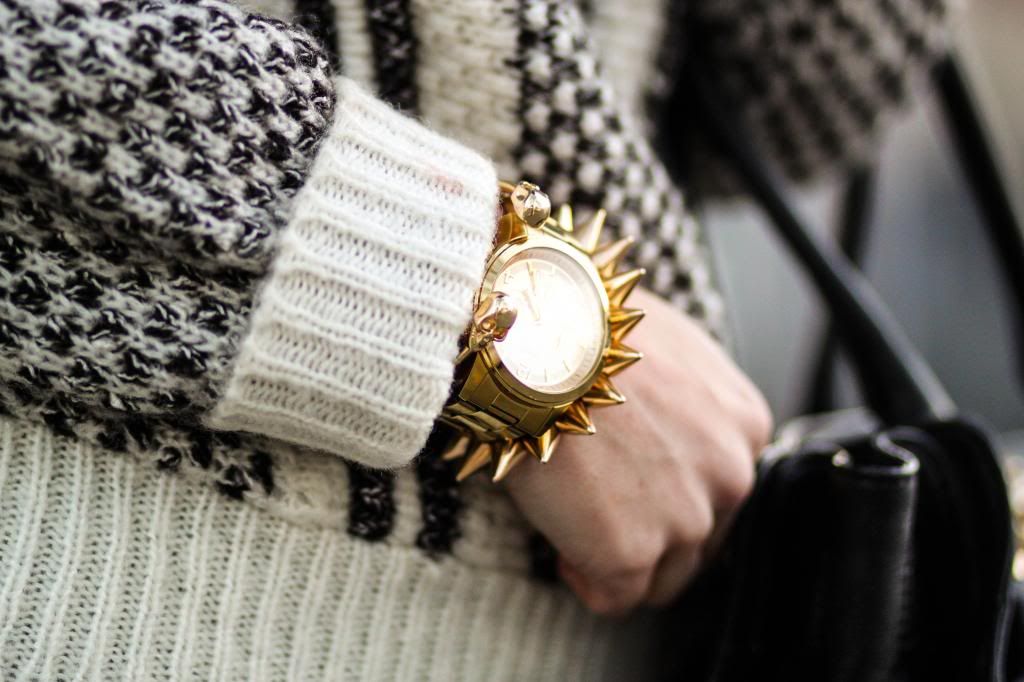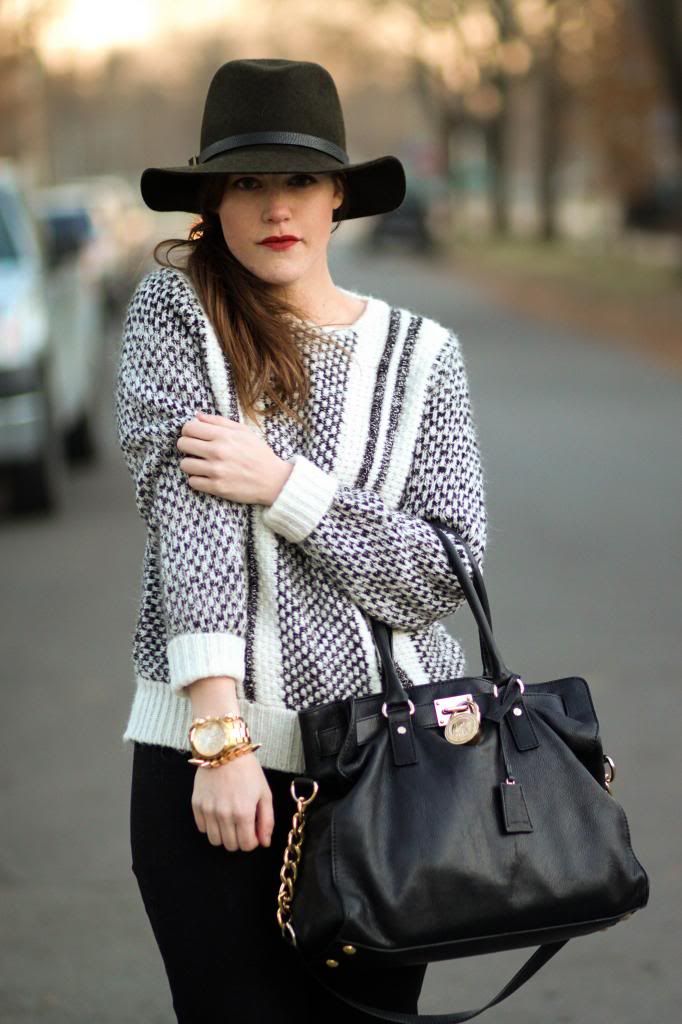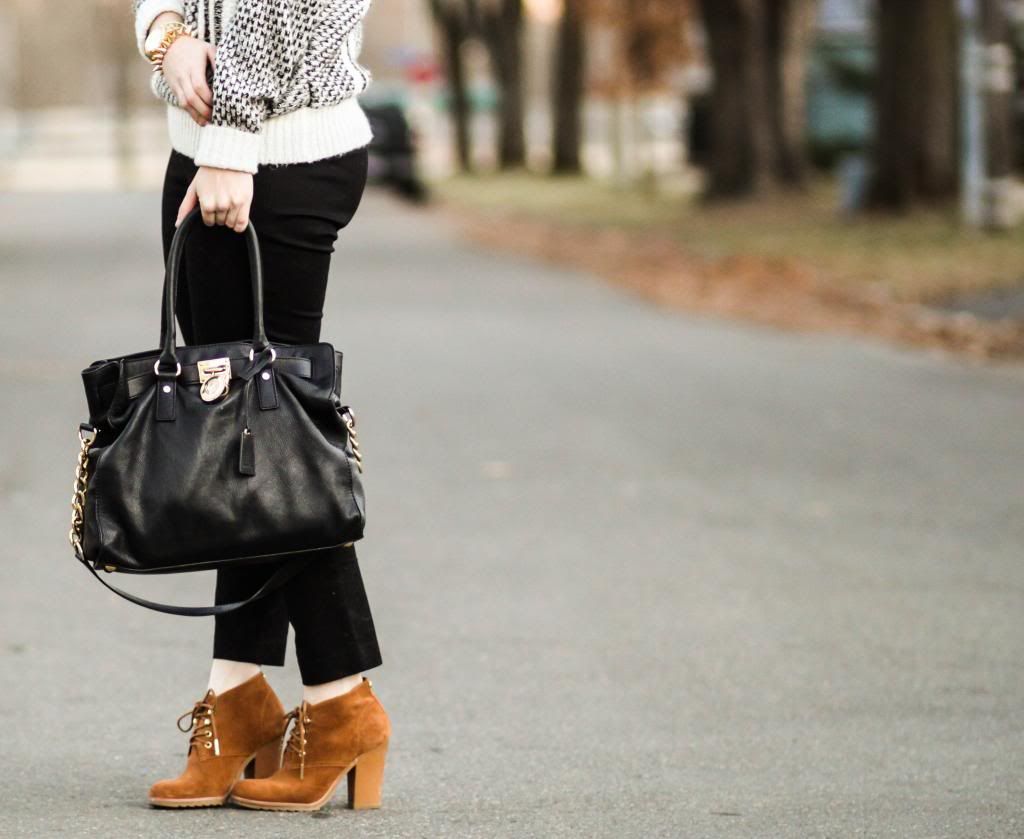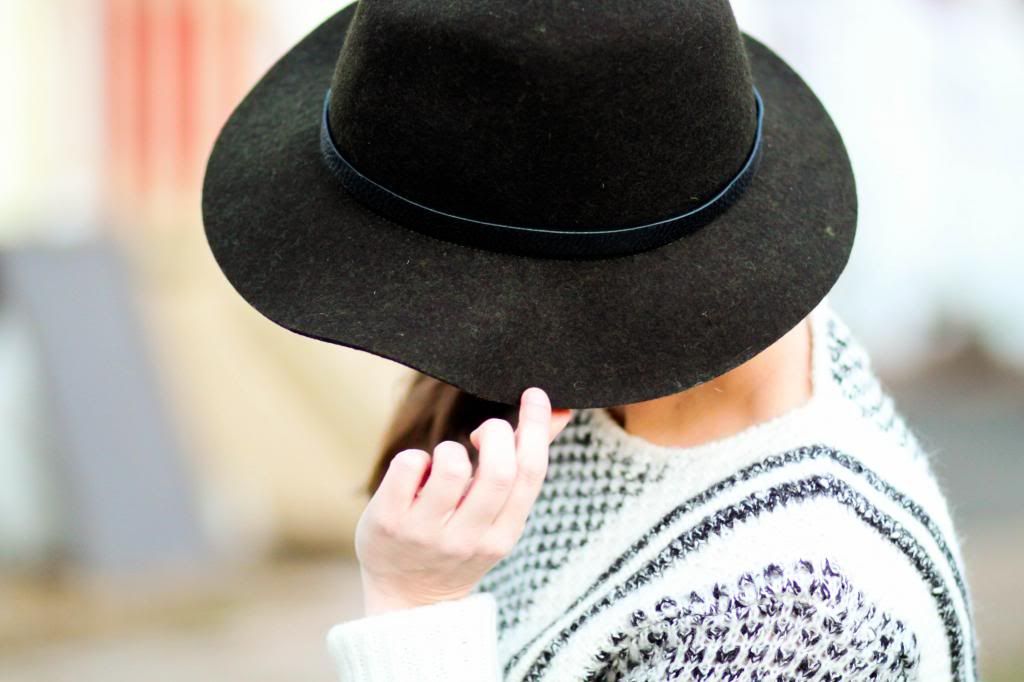 Sweater: Vintage / Pants: J. Crew "Minnie" / Bag & Booties: Michael Kors (Hamilton bag) / Hat: Gap / Watch: Guess / Bracelets: Urban Outfitters
I have an addiction to confess: I have become obsessed with buying sweaters. To note: I am very much like this and anyone who knows me personally can attest that it's true. I am a bit of an obsessor (not in a creepy way - promise!). It could be the simplest of things - anywhere from nutella to headbands or rhinestone necklaces to kale - once I am into it, I am INTO IT and I don't tend to do anything on a small level.
So, as afforementioned : I'm trying to amplify my sweater collection. There's a few reasons at work here. First, as I get older and, subsequently, colder, the Winter days have me longing for nothing more than a pair of nice skinnies & a cozy, oversized sweater. Second, they are actually so. versatile. Stick a collared shirt underneath or layer it over a drop waist dress & you have infinitely extended your wardrobe options.
Tell me of your favourite sweaters.