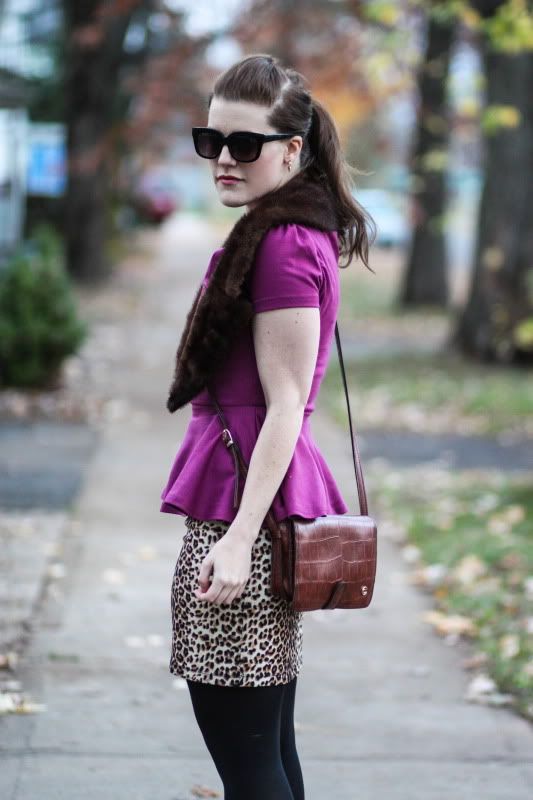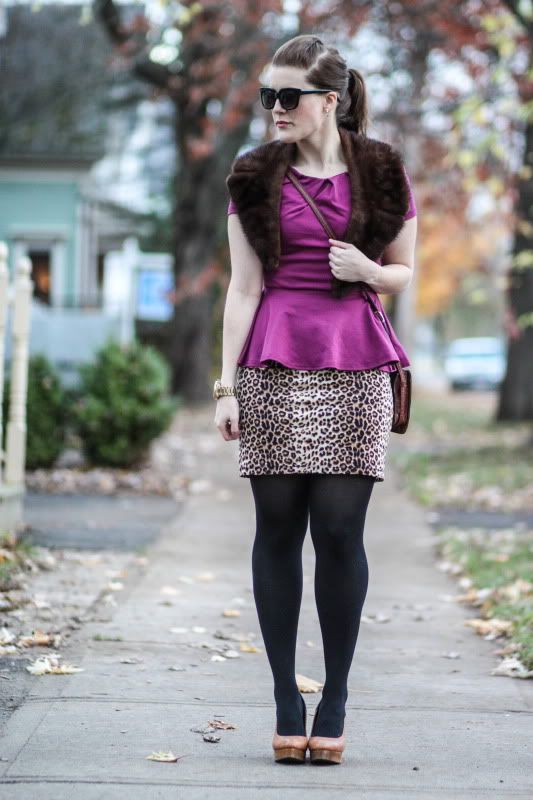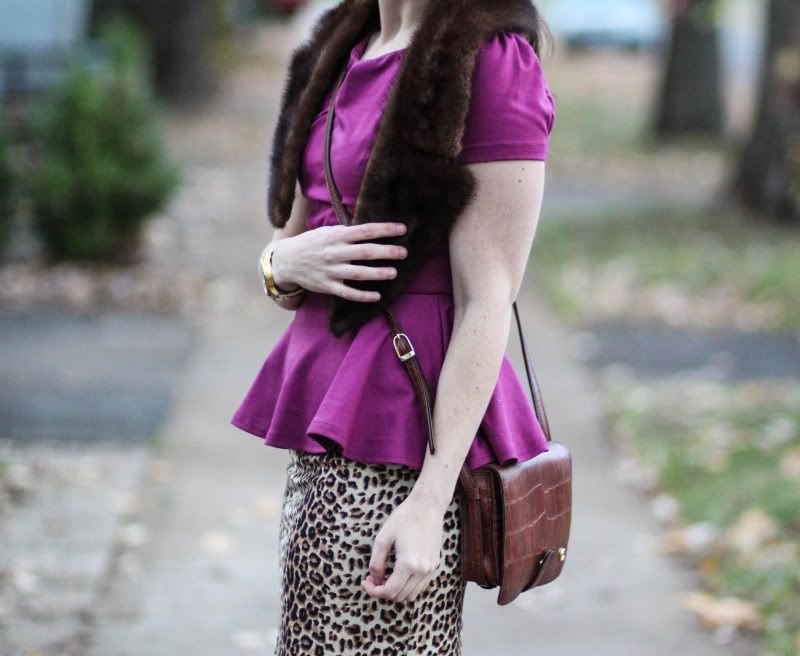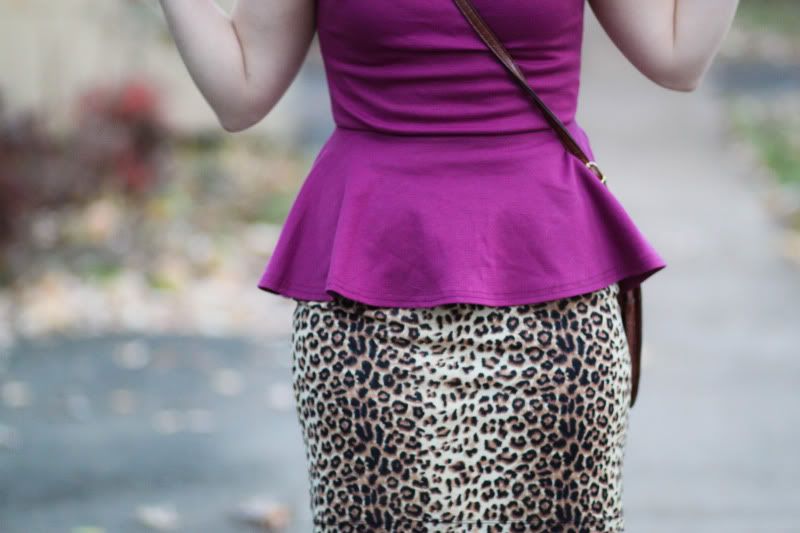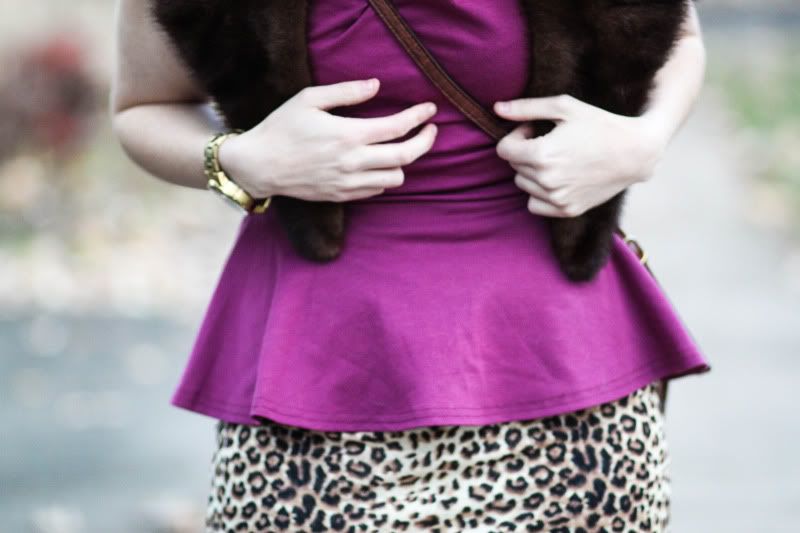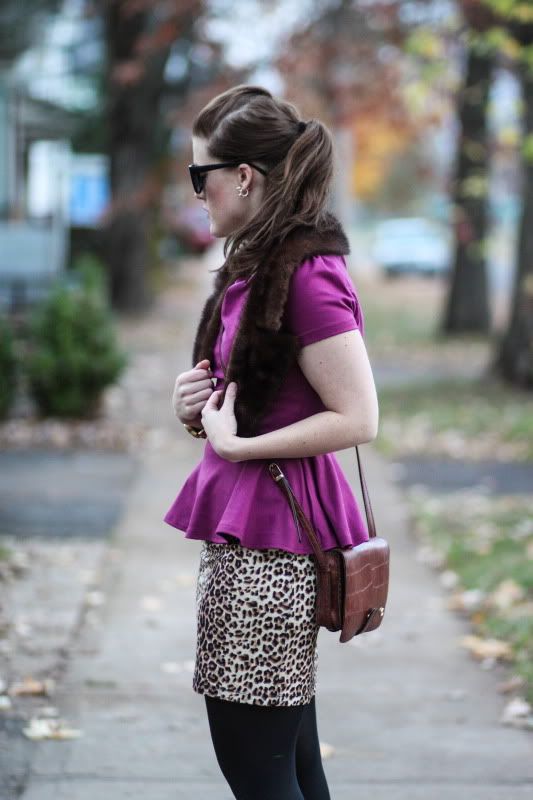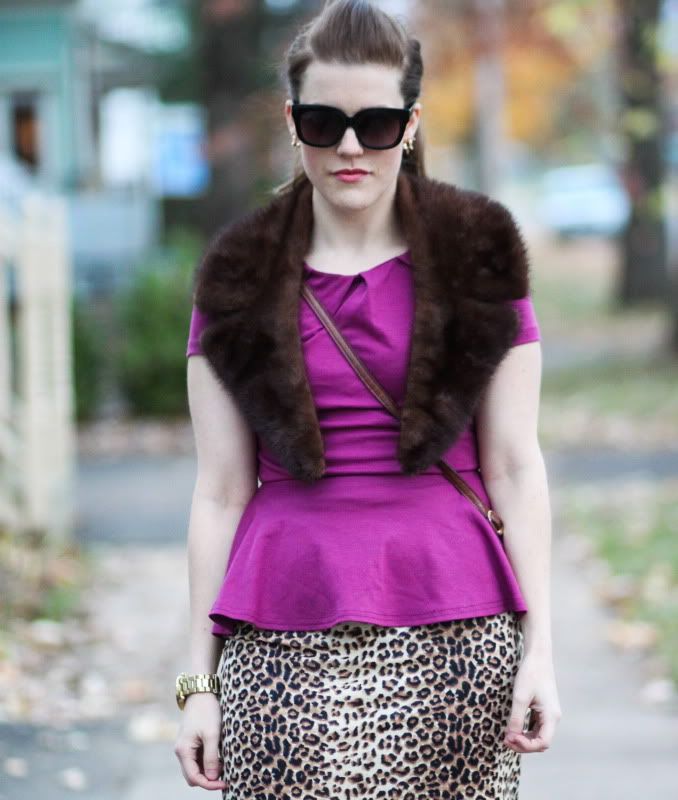 Peplum: Urban Planet / Dress (worn as skirt): Guess (thrifted) / Tights: Hue / Shoes: ALDO / Watch: Guess / Stole: Vintage / Sunnies: Le Chateau / Purse: Vintage / Earrings: Little Burgundy
An animal print. A peplum. A stole. It's strange that I felt so put together in such a random mix, but this outfit had me feeling right at home, so to speak. I've been experimenting with the peplum shape more & more these days and I've got to say that I become even more smitten with it every time I style one. It's funny that some extra fabric in a voluminous shape at my hips seems to balance out my curves, but it does. So, my advice to you is: if you have yet to try the peplum, consider trying the peplum. Peplum + Kristin = www.truelove.com.
Have a great start to your week.
x, Kristin