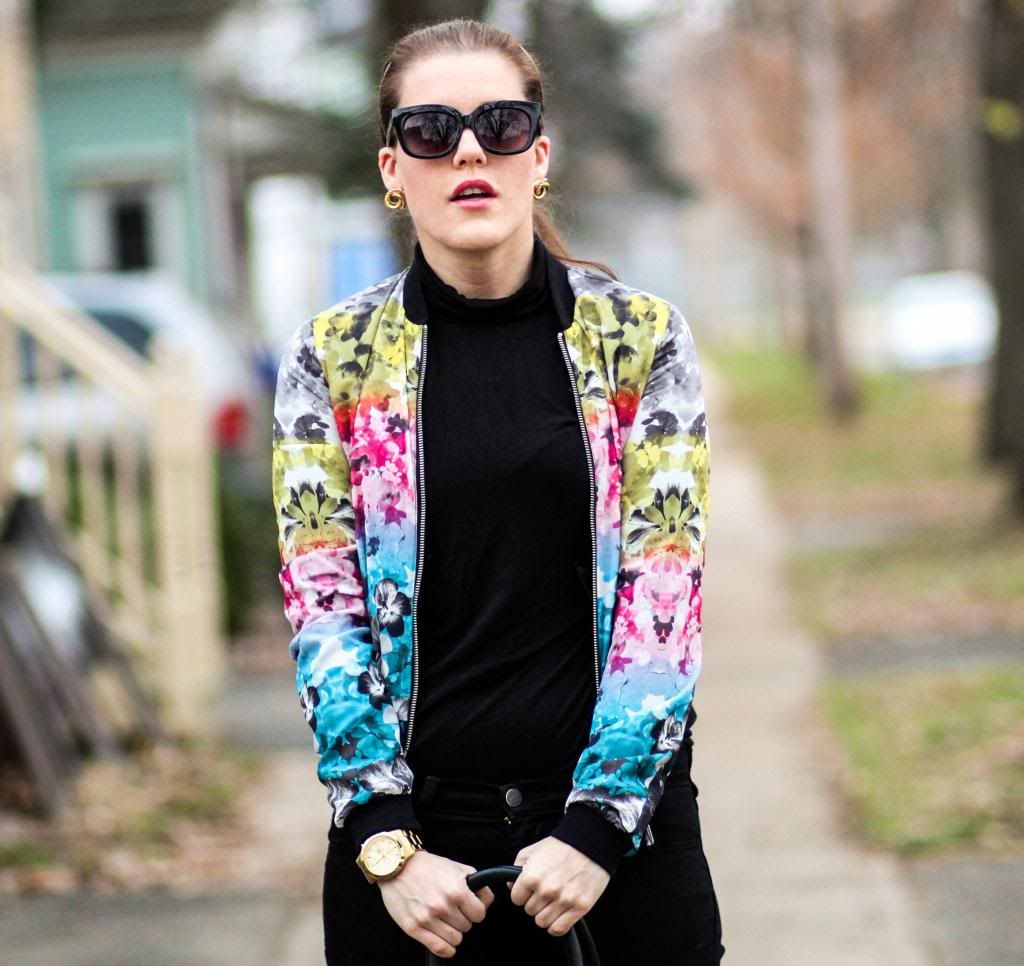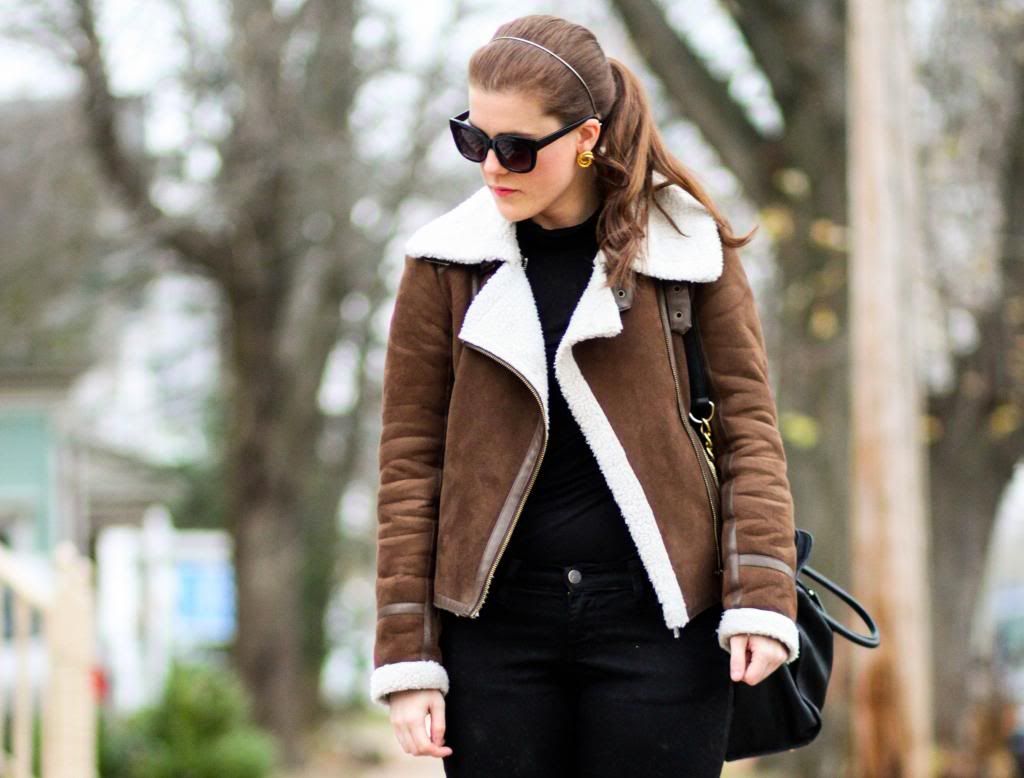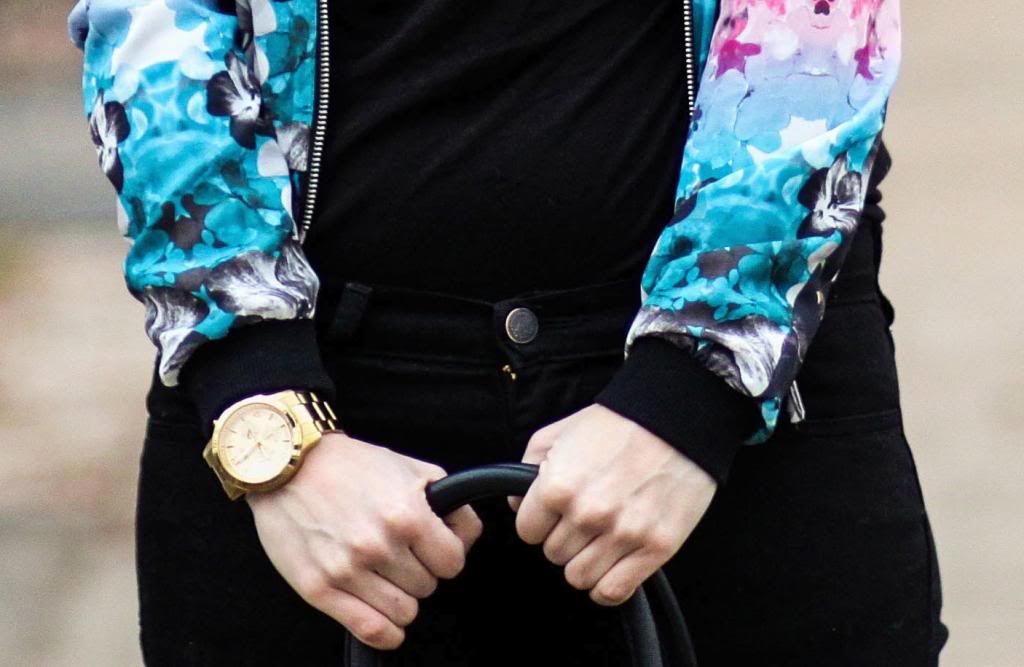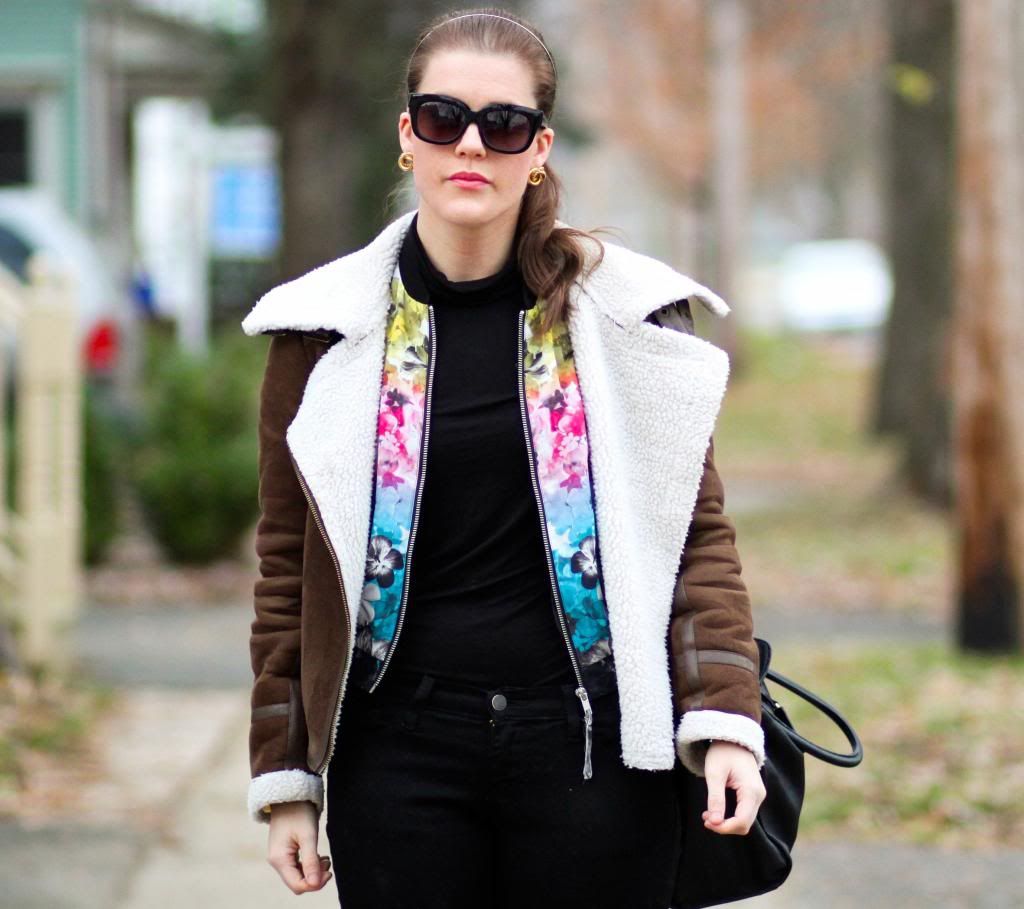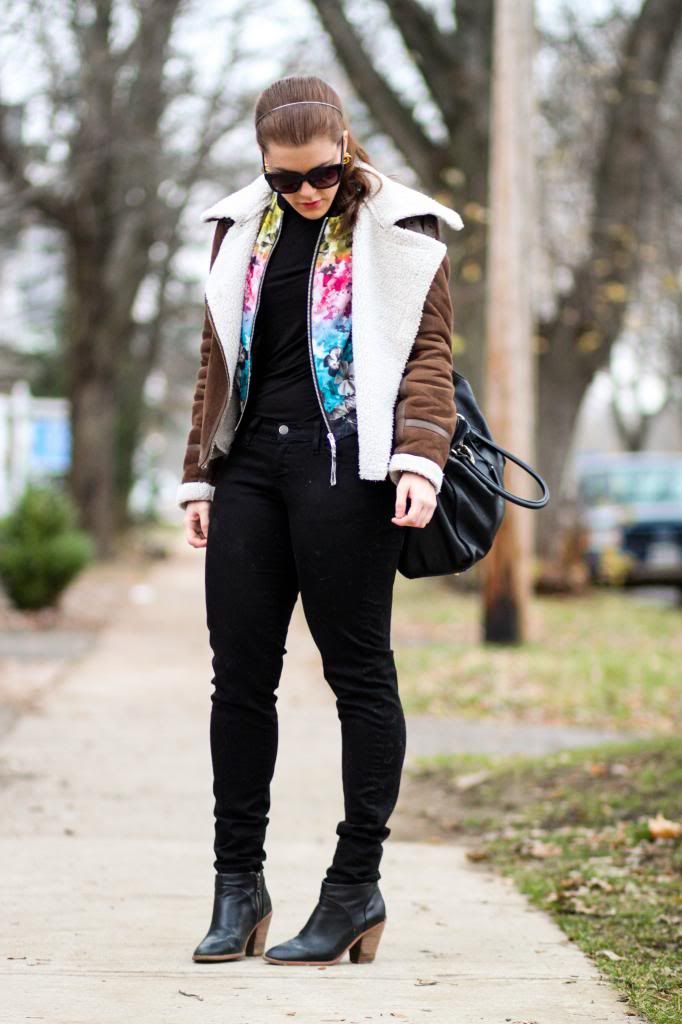 Pants: Flying Monkey / Booties: Joe Fresh / Floral Bomber: H&M / Shearling Bomber: Joe Fresh / Turtleneck: Joe Fresh / Sunnies: Le Chateau / Earrings: Thrifted / Bag: Michael Kors "Hamilton"
I find Winter blogging kind of challenging. Beyond a few nice coats & a few decent pairs of boots, my cold weather style is viscerally lacking. Turtleneck & skinnies - with the same pair of beat up booties, every. single. day. I see ladies online & think: how in God's blue canoe did they do that? Ladies looking polished but interesting with a myriad of visual stimulants via accessories & pieces. I've come up with two possible answers.

1) They live in a part of the world that is much more temperate & forgiving when it comes to what they can actually wear outside. 2) They know how to layer. Layering has never been a strong suit of mine, and I've never found myself drawn to vests & the like. But this said & this known, it's time to step up my game. It's time to crack down and figure out just how I can feel eclectic but put together this Winter without breaking the bank on every shearling jacket & vest I see or dismissing the environmental reality of the place that I live.

How do you get by without looking boring all Winter long?