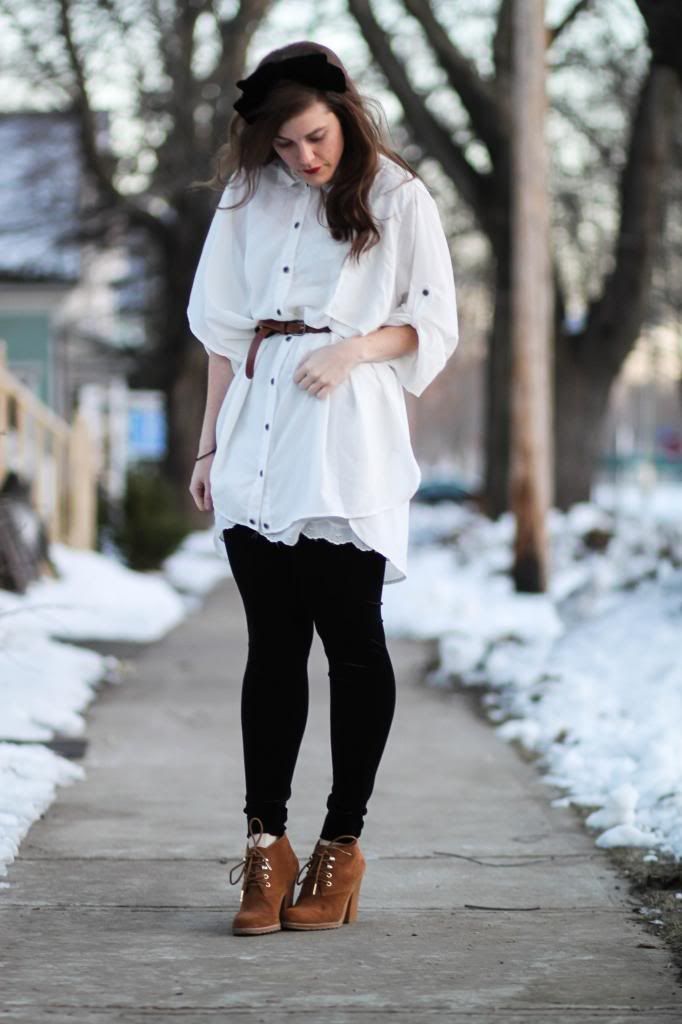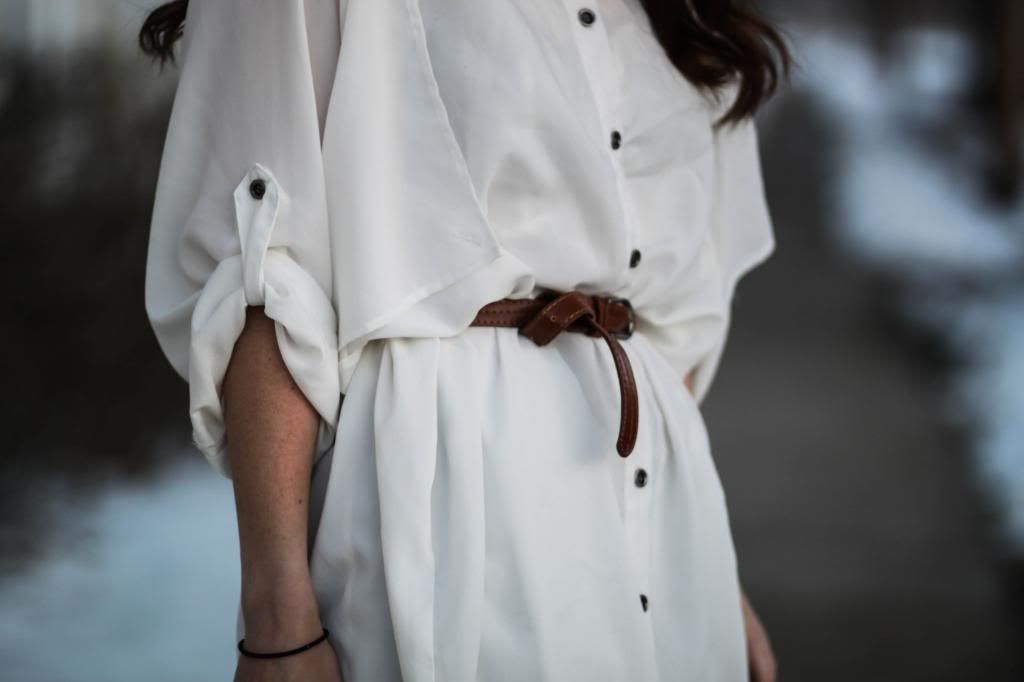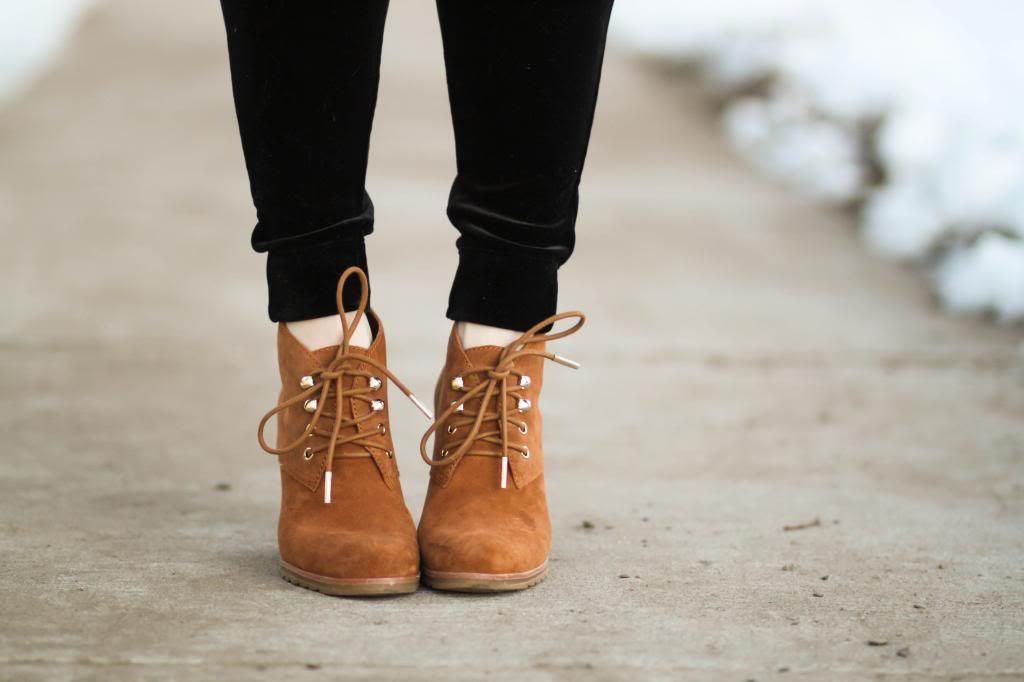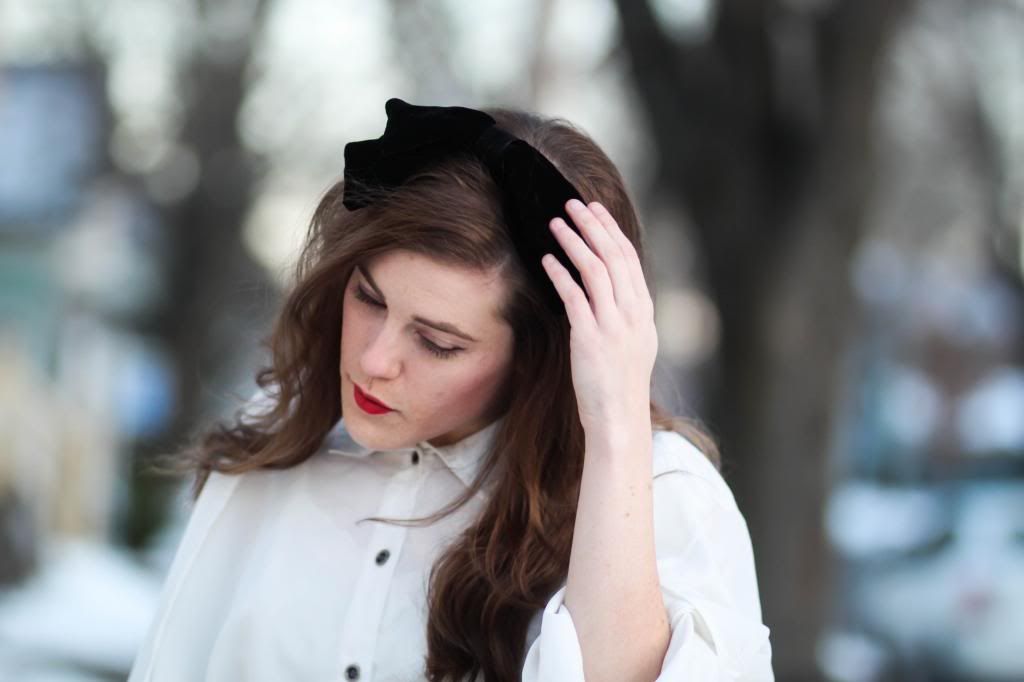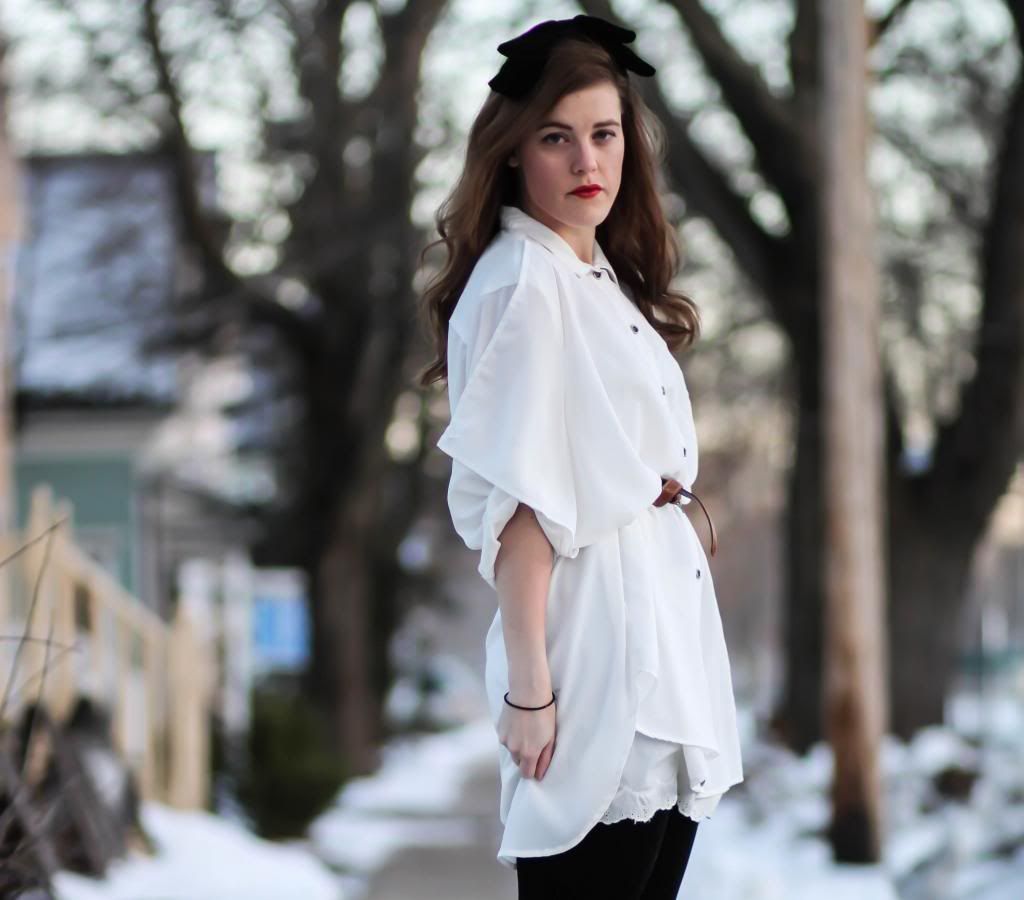 Leggings: Joe Fresh / Booties: Michael Kors / Tunic: Mink Pink / Belt: Thrifted / Headband: ASOS
Having a double velvet moment in some fun new leggings & an oversized hair bow. I was a little apprehensive of black velvet leggings, but after giving them an adventurous go, decided that they would be decidedly fun & festive with (long enough!) tops in contrasting textures. I'm looking forward to pairing them with a largely oversized knit, or a tunic & sequin blazer.

Would you give velvet leggings a go? What would be your pairing?