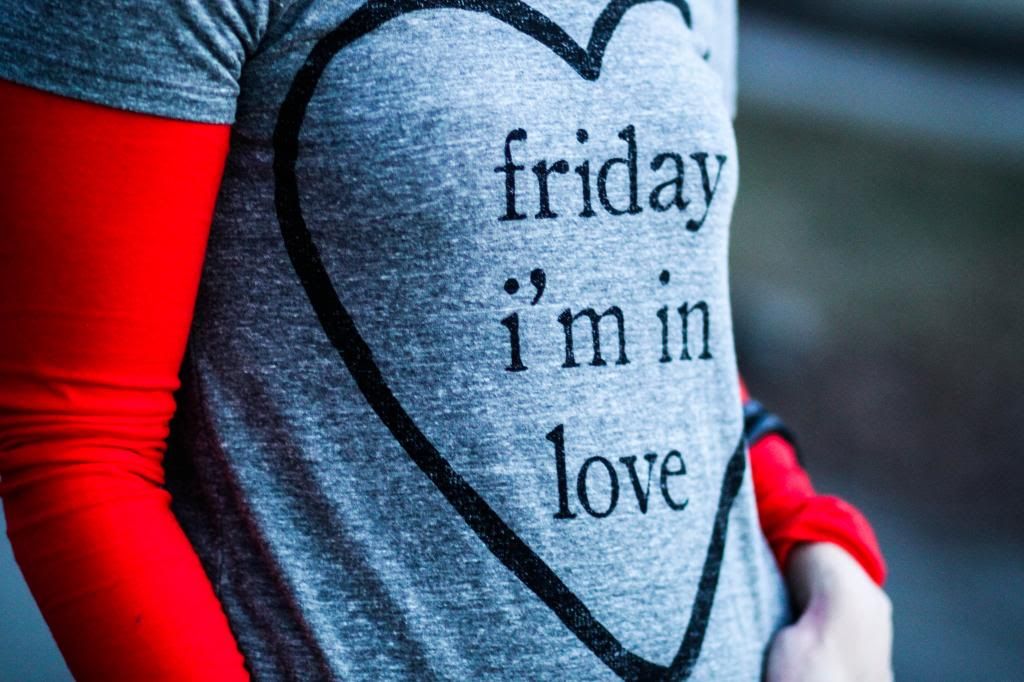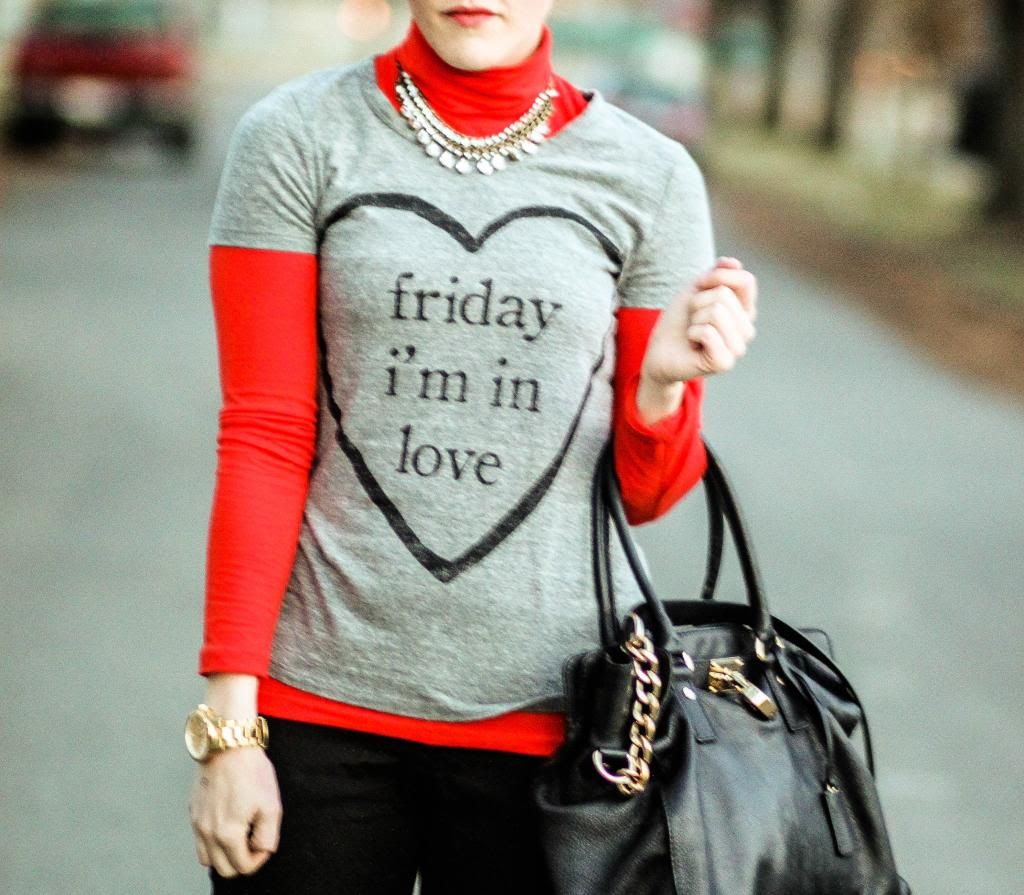 Tee & Necklace: F21 / Turtleneck: Joe Fresh / Pants: Flying Monkey / Boots: U.P. / Watch: Guess / Bracelet: Urban Outfitters / Bag: Michael Kors "Hamilton"
A quick little post in some unfortunate late-day lighting for your Friday.
Kate
tried her darndest to capture this for me last week, but we were just a bit too late with the setting sun. I wasn't sure if I could salvage it or not, but figured that my t-shirts sentiment shouldn't be left unsaid. So with that communicated & disclosed, have a wonderful weekend & happy Friday!
x, Kristin