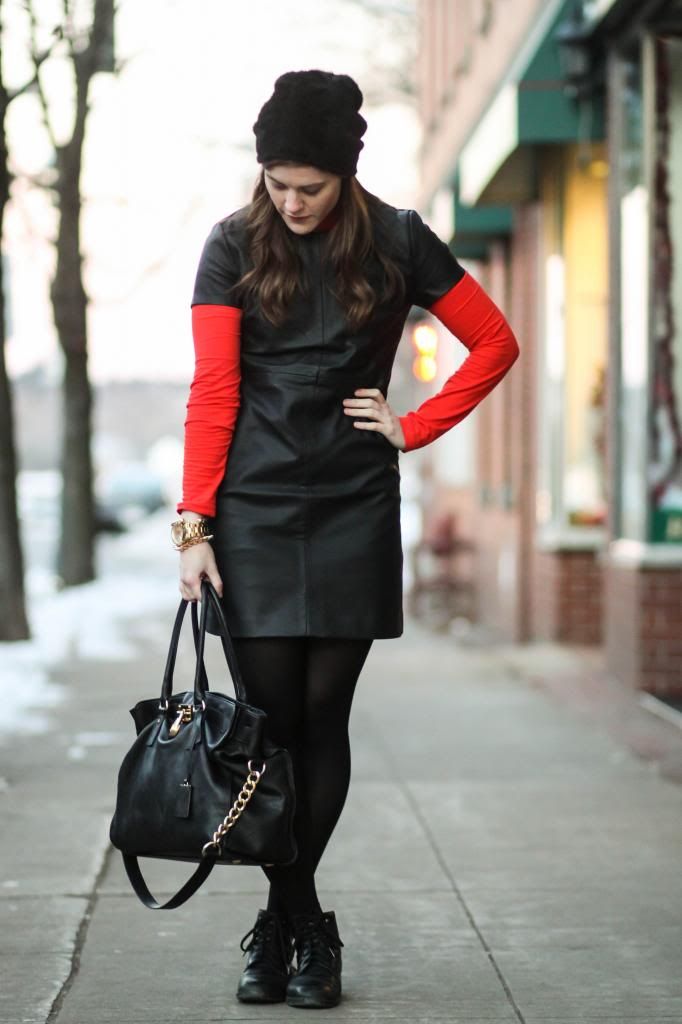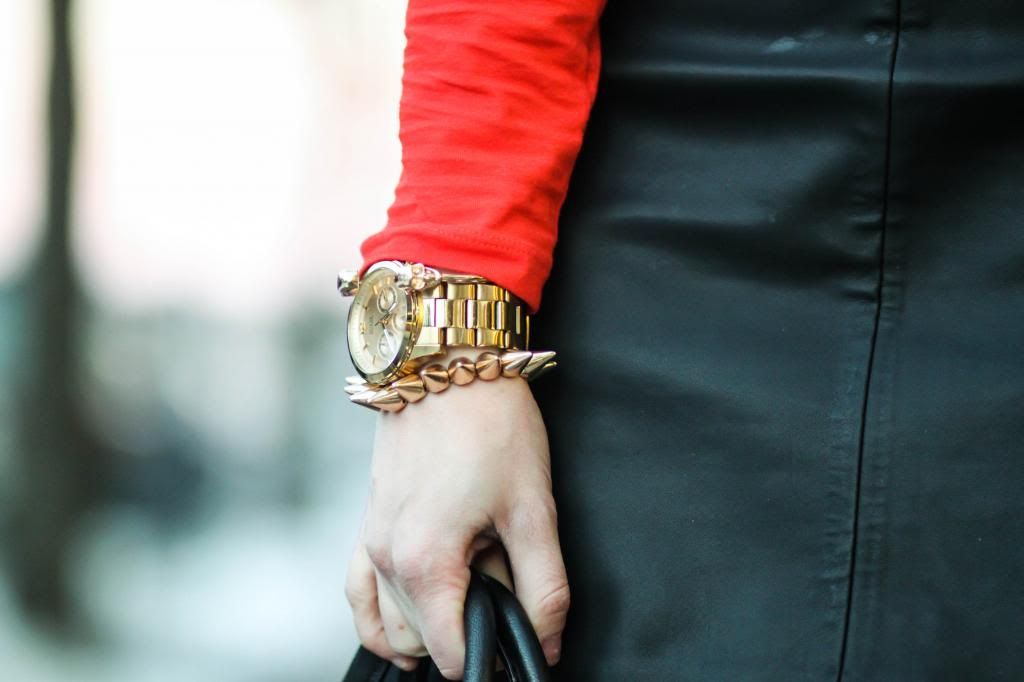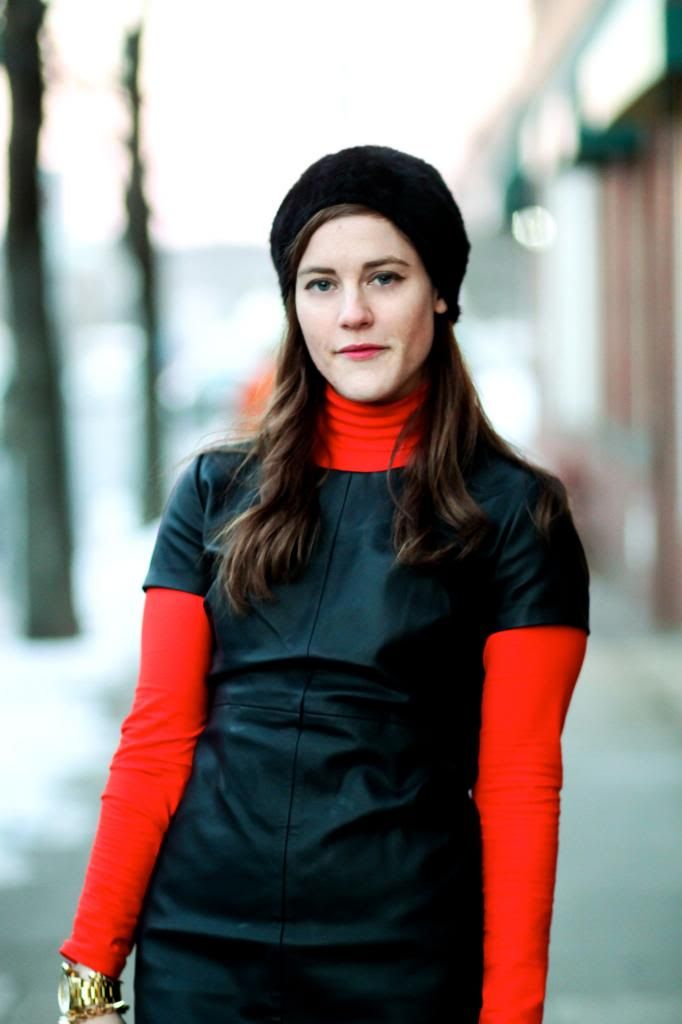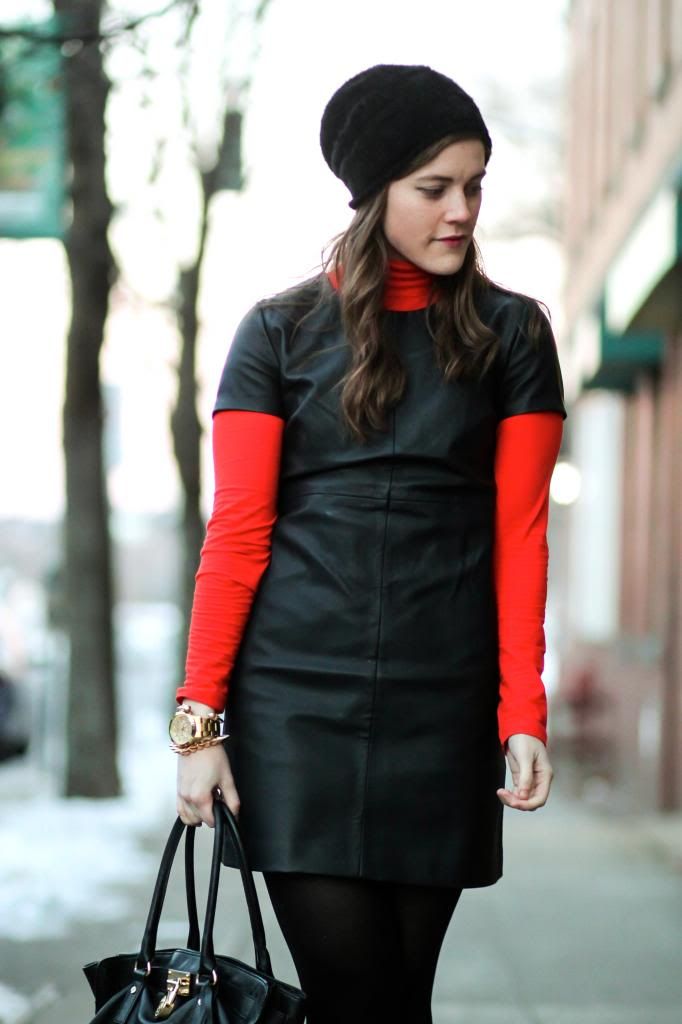 Dress: / Turtleneck: Joe Fresh / Bag: Michael Kors "Hamilton" / Watch: Guess / Bracelets: Urban Outfitters / Boots & Hat: Thrifted
Stumbled upon this (faux) leather panel shift and thought, "oh, you'd be a bit of a game changer", and this it is proving to be. Thrown over a collared shirt, paired with a warmer under layer, or worn underneath an oversized knit to become a skirt, this dress just keeps surprising me with pairing opportunities. This is not to mention how simple & effotless it will be to wear in the warmer months with a pair of nude pumps & a swingy ponytail.
Oh, and, just to commemorate: today is my very first day of vacation (internal squeal since it's morning & people are sleeping). I'll be doing 45 loads of laundry, finishing my gift shopping, cuddling Pip, exchanging gifts with my lady loves, and packing for my trip home for the holidays (tomorrow!), I'm sure that I'll document this for you. Packing post, anyone? ;)
What are your holiday plans?