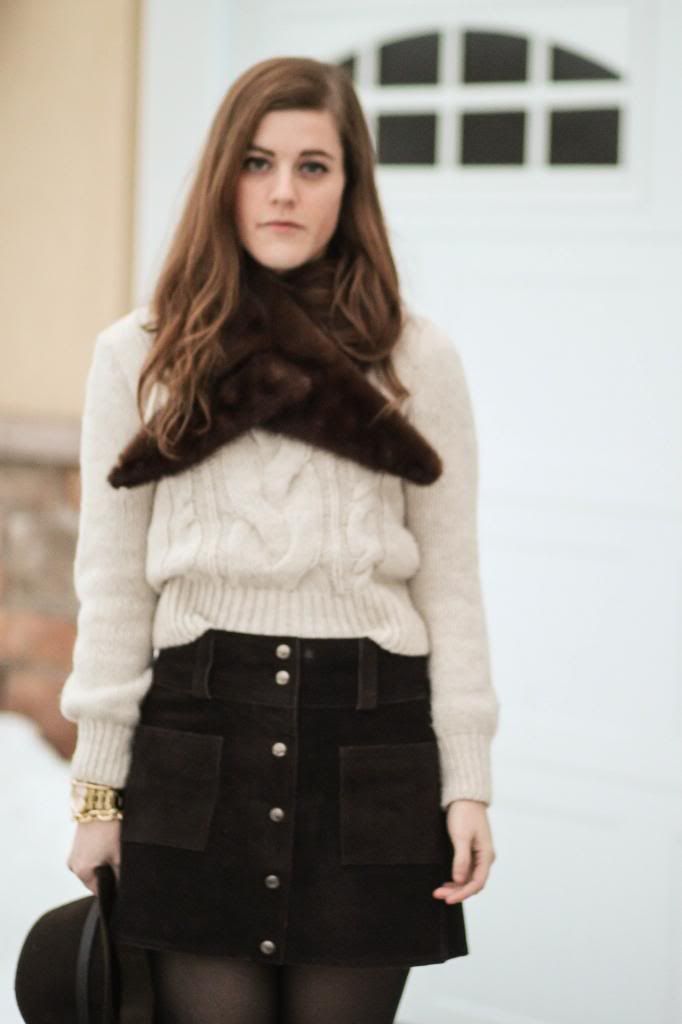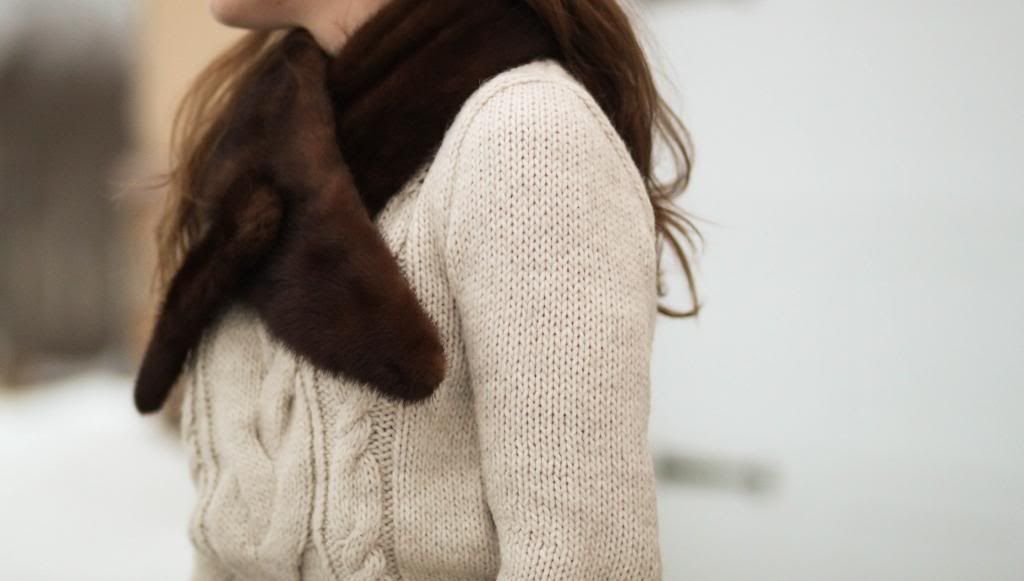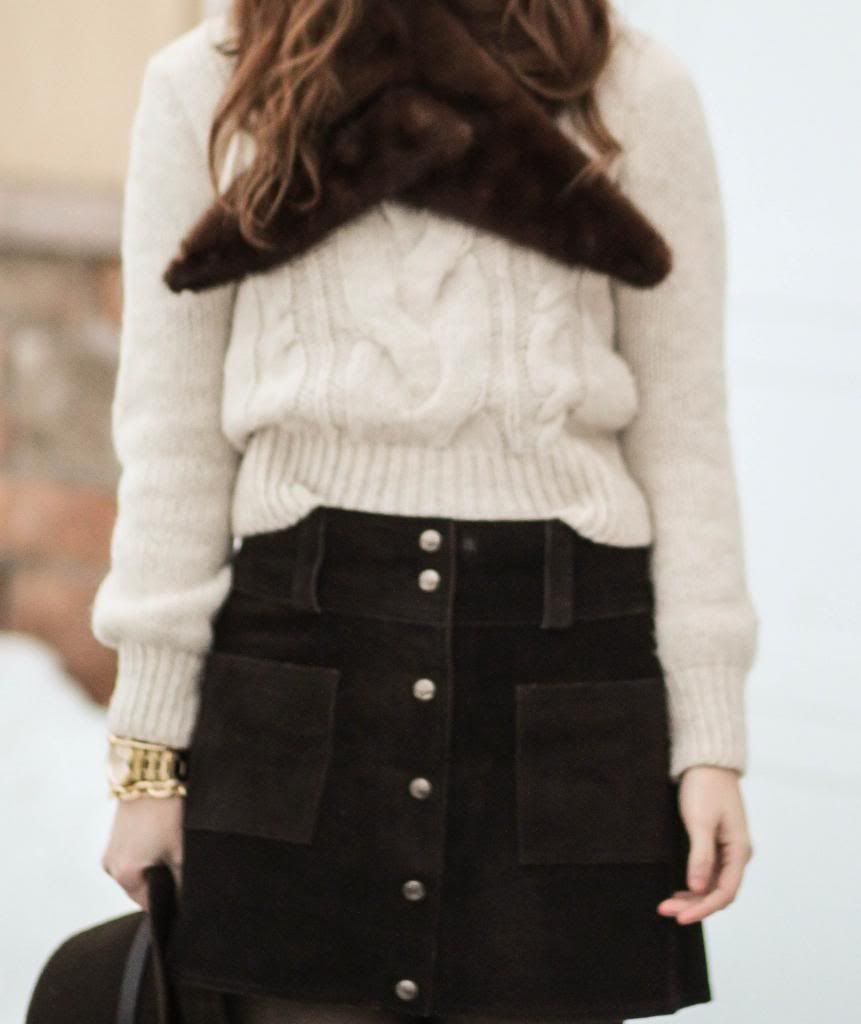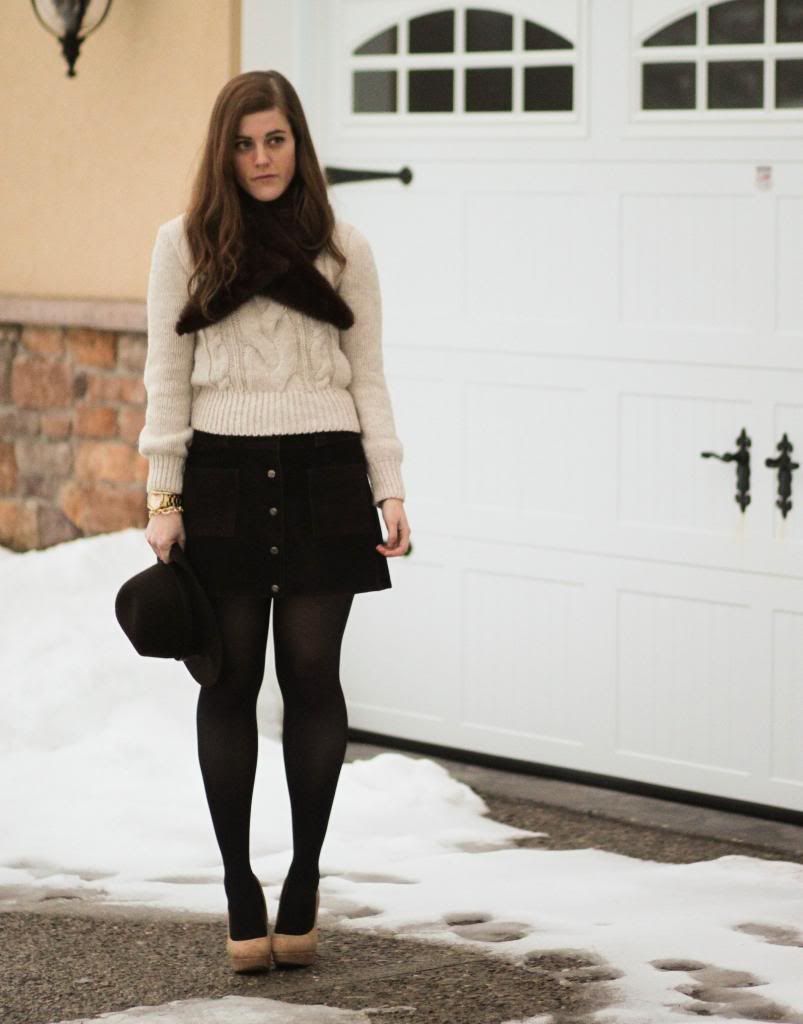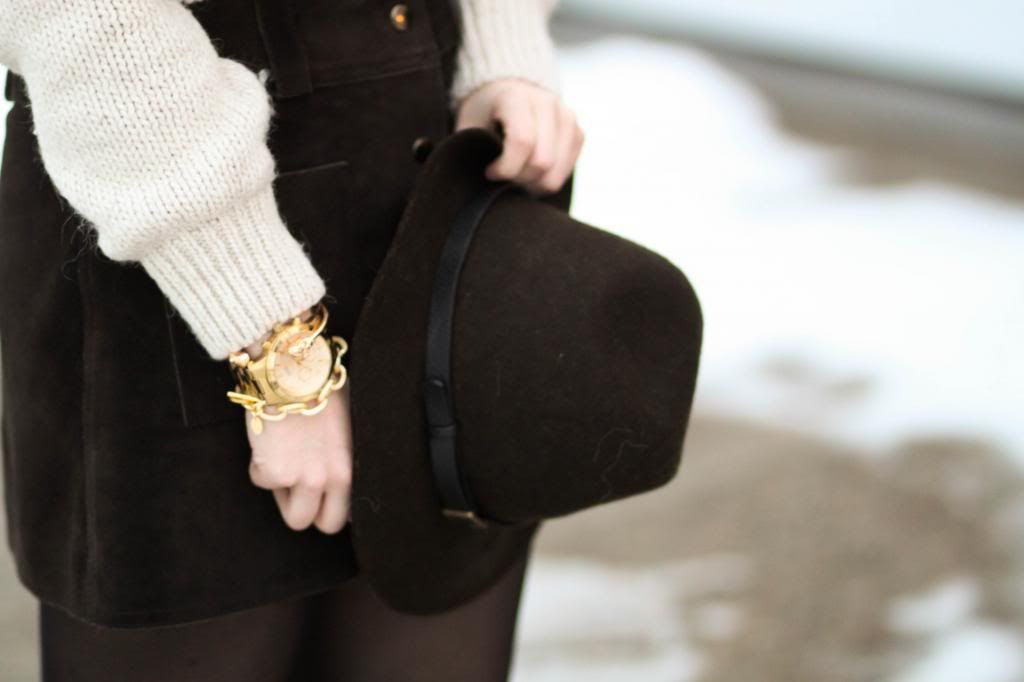 Skirt & Stole: Thrifted / Sweater: H&M / Tights: Hue / Shoes: ALDO / Hat: Gap / Watch: Guess / Bracelets: Oia Jules & Urban Outfitters
Photos by my Mom - Thanks Mum!
This button up skirt has been in my closet since the Summer, and though I love everything about its slightly 70's vibe, it doesn't get as much action as I expected. This might be due to the fact that it's sort of (majorly) on the short side, or that it's
brown
, a colour that I hardly wear and that I always seem to have trouble with. I wasn't sure it would work with black tights, but figured that leaving the rest neutral would lend a plain enough palette for it to be okay. Also, yes, this sweater (that's not even mine, it's my housemate's!) was just blogged
two days in a row
. That's real life, my friends! Sometimes the most simple of sweaters can make your gosh darn day.