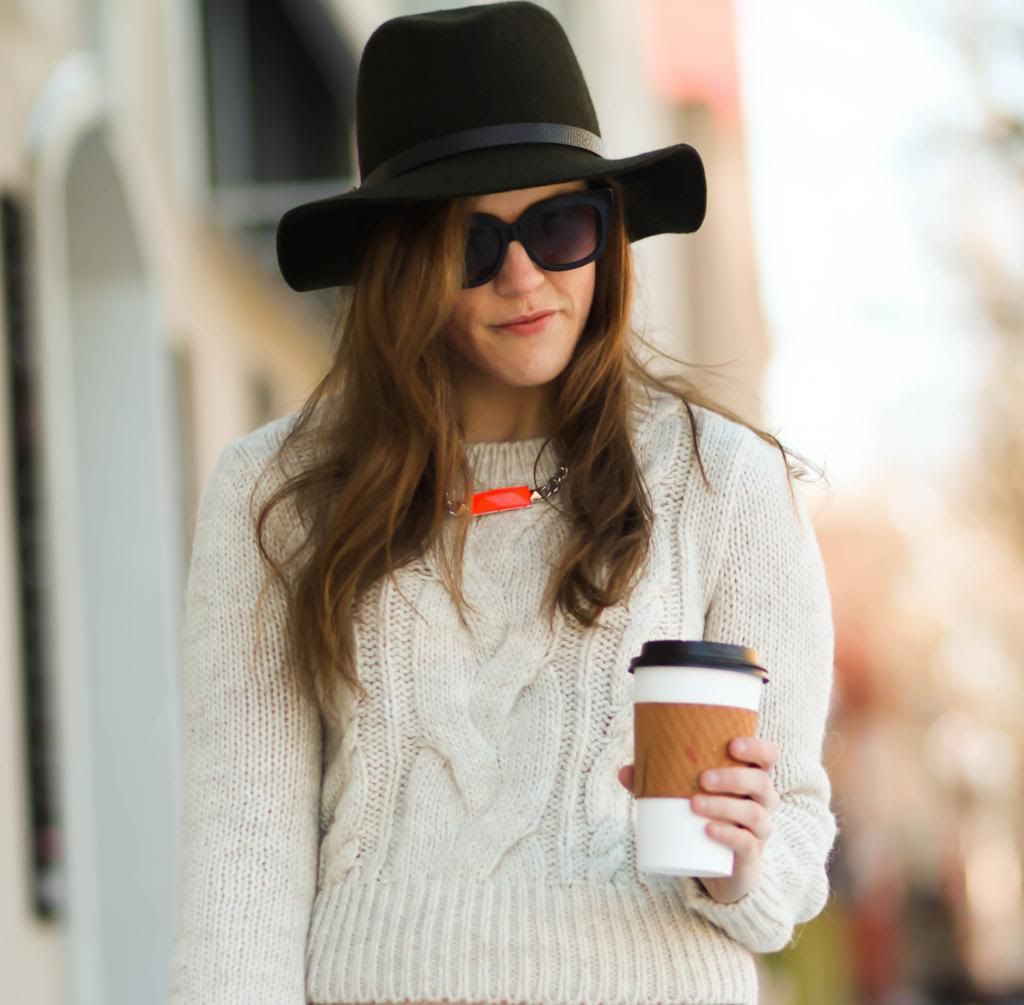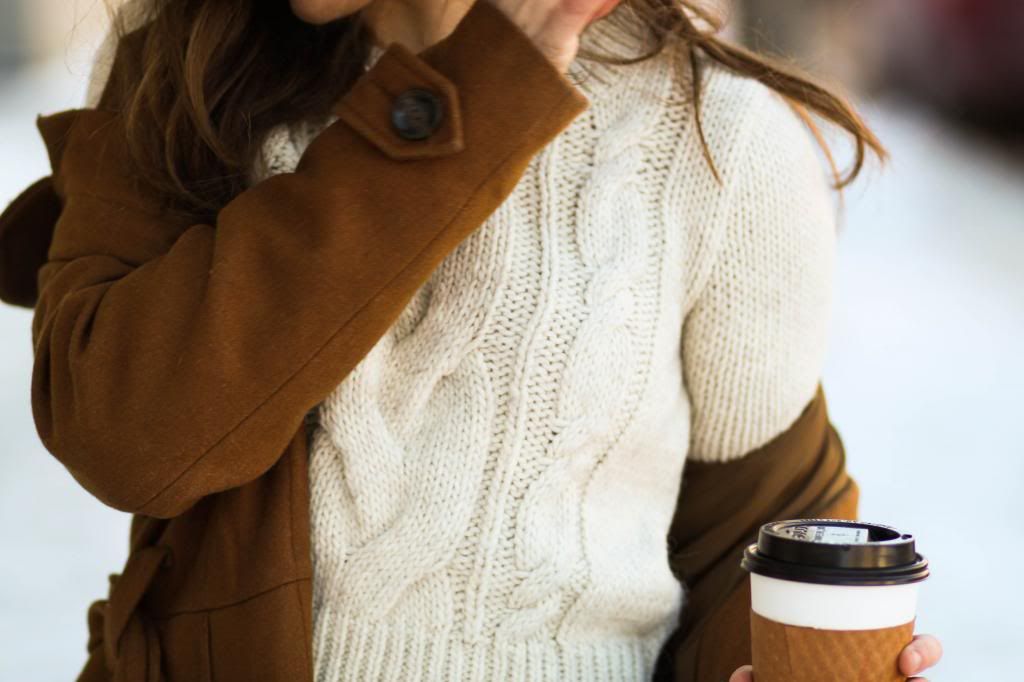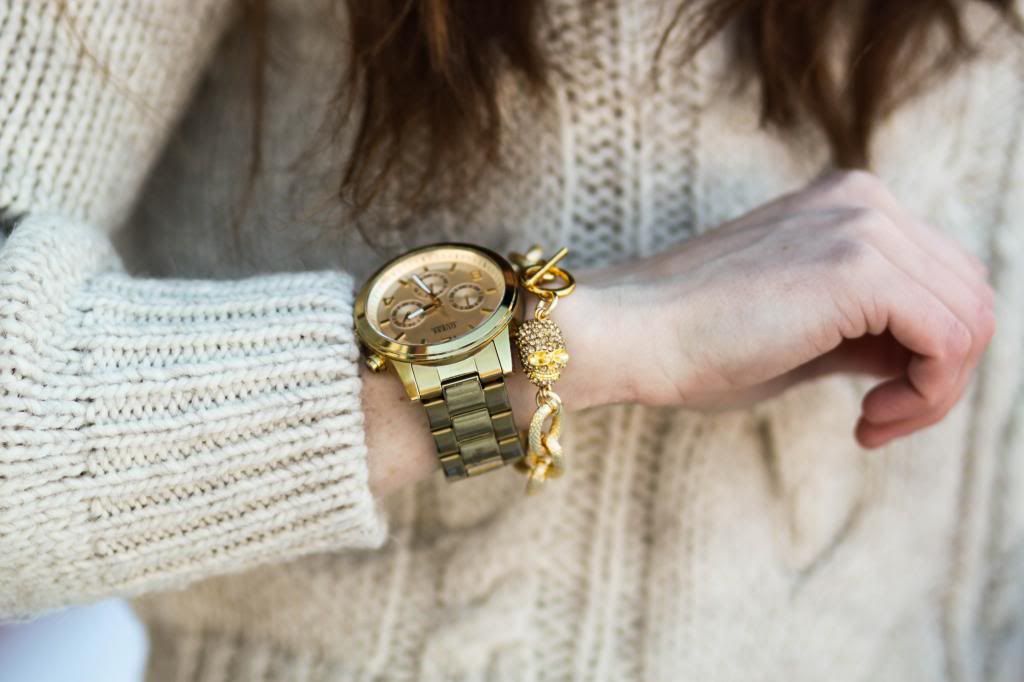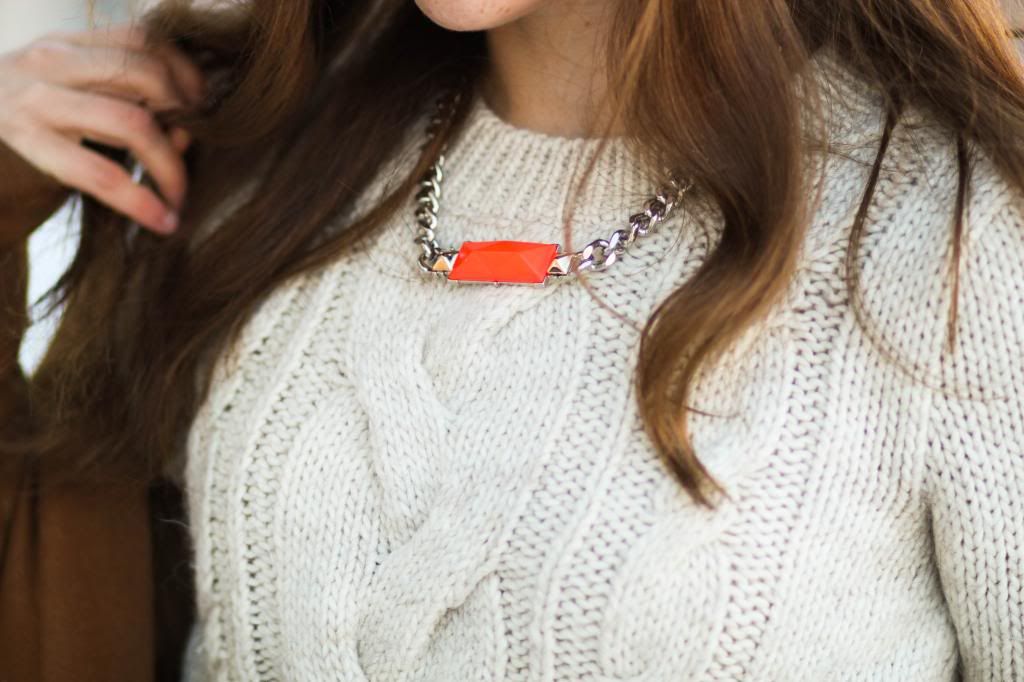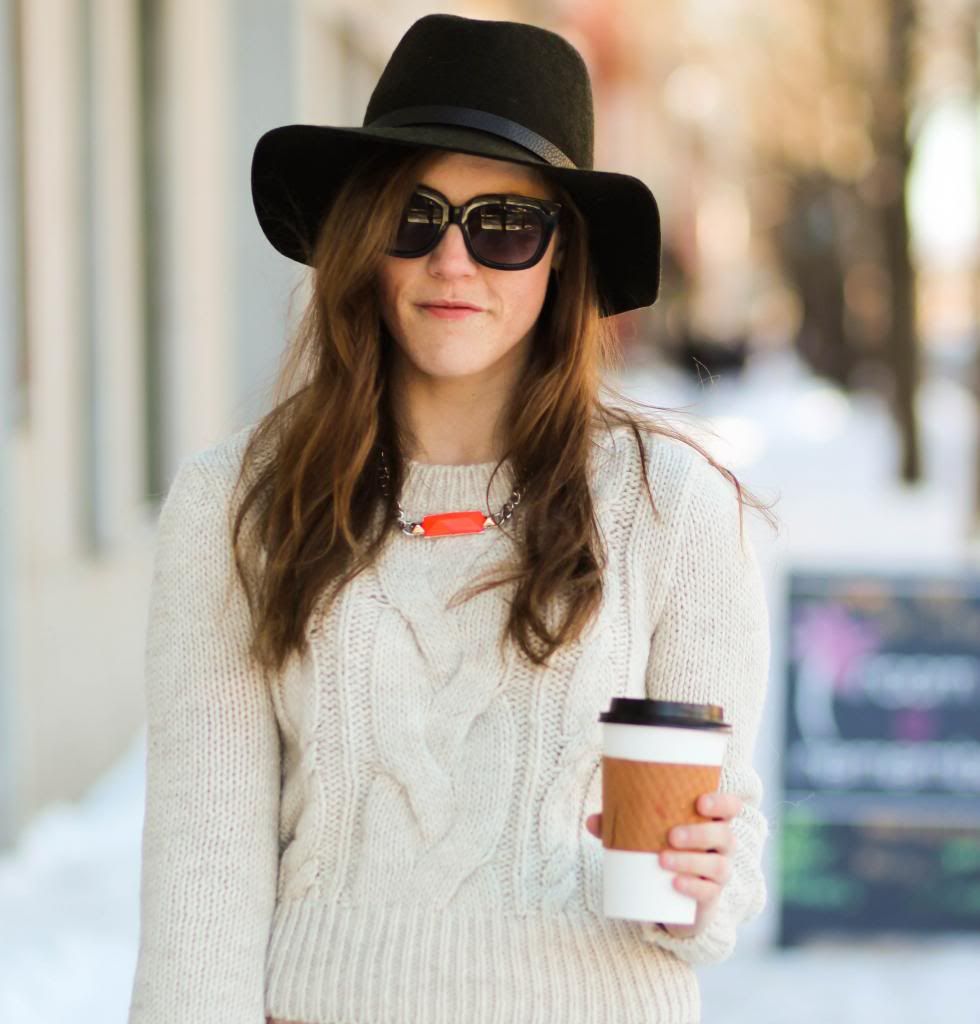 Sweater & Necklace: H&M / Hat: Gap / Bracelet: Oia Jules / Watch: Guess
This was one of those days that you head out into the Canadian winter, bare faced & messy haired, wearing whatever you found fast enough, for the sake of some brunch, three coffees, and a few gulps of fresh air. This hat has become a quick favourite, seeing that it pairs itself pretty easily with all of my knits (read: February's only real option for fabric). You'll also notice my Oia Jules skull bracelet, which was a gift from my brother (how sweet?). I swear I have had it on my wish list for a year now, and doubt it'll leave my wrist for some time.

I'm in my home town for the week, with an array of heart happy-ing things on my agenda, and I wish you a lovely week.