I have a particular fondness for packing posts (
here
&
here
) and love stumbling upon them on other blogs (exhibit
a
,
b
), so figured I would pop one together prior to my trip home on Sunday. I'm heading home for about a week due to some familial happenings, and with the way that 2013 has been so far, I couldn't be more thankful for the time to re-charge. It sort of seems like I was
just at home
, but as it's said, sometimes you've got to expect the unexpected. Time to get some quality time in with my loved ones & find some quiet for myself.
Have a wonderful weekend, my loves.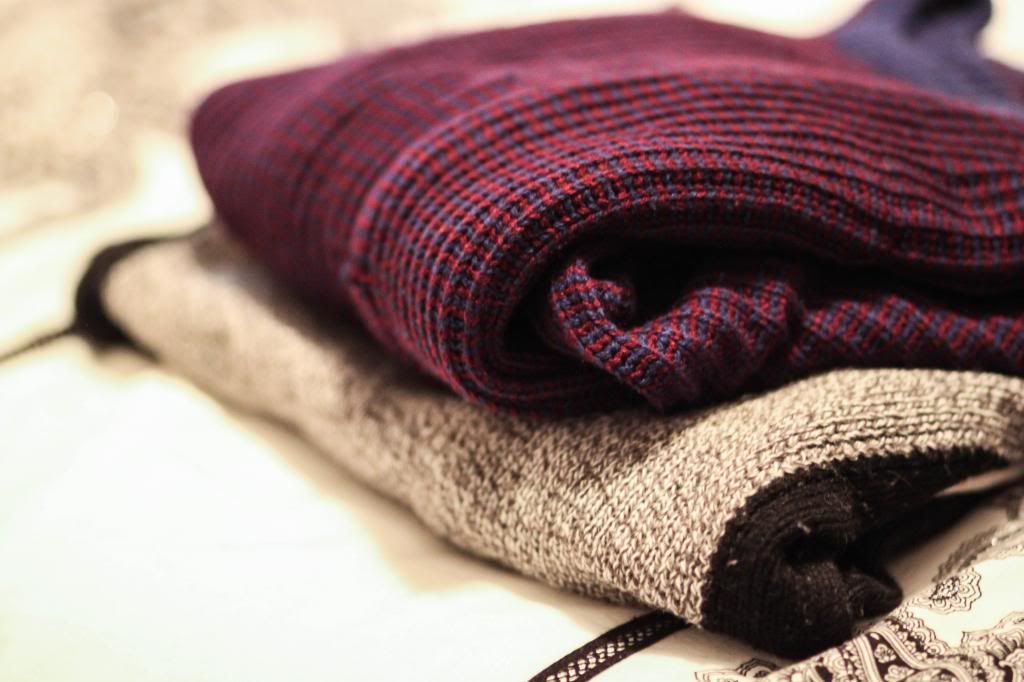 Some good, versatile knits, cause it's as cold as ol' heck out there.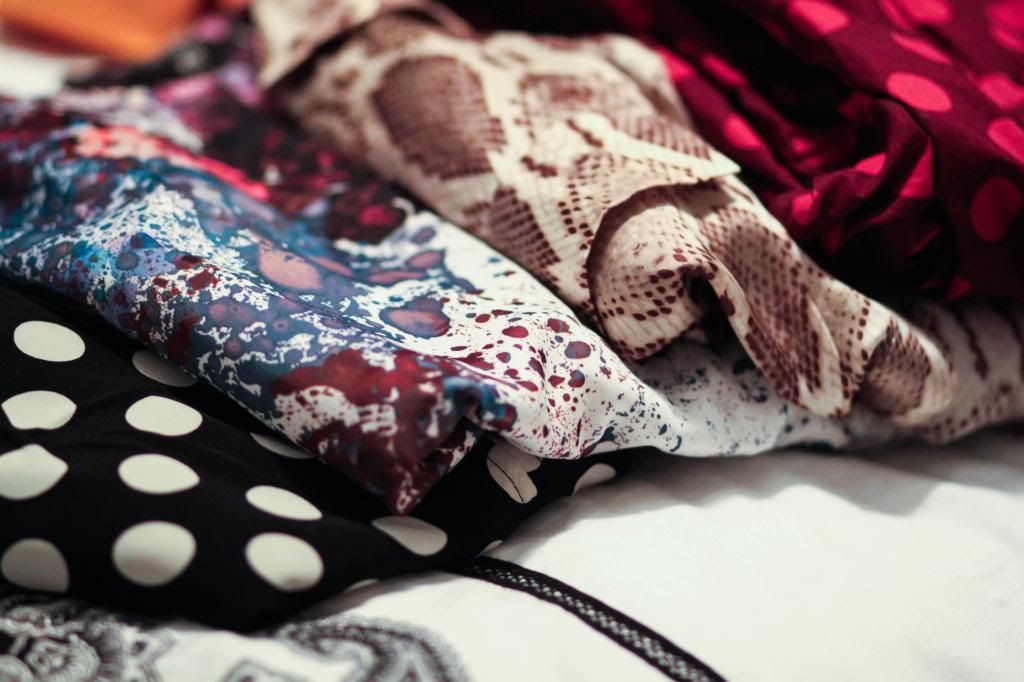 Some prints in both blouse & dress form.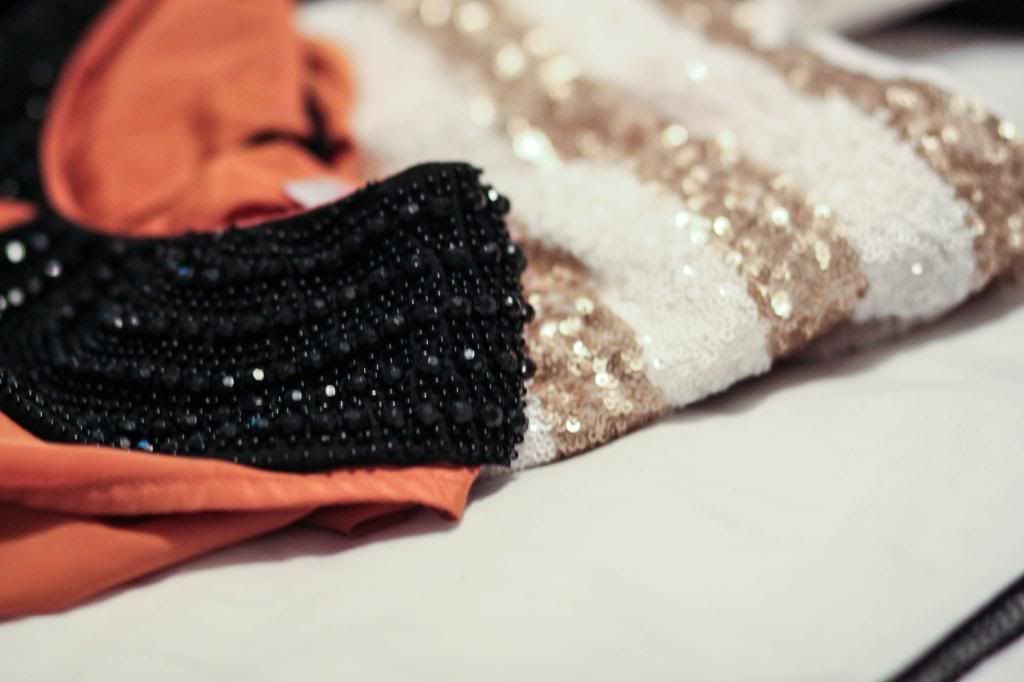 A few sparkly pieces, in case of a night out.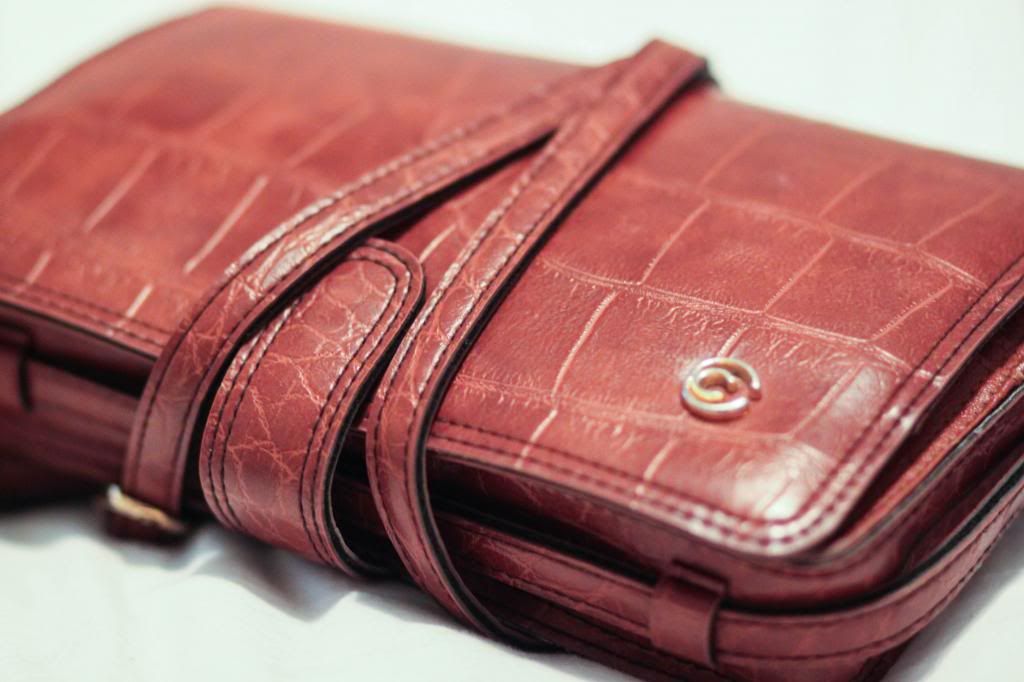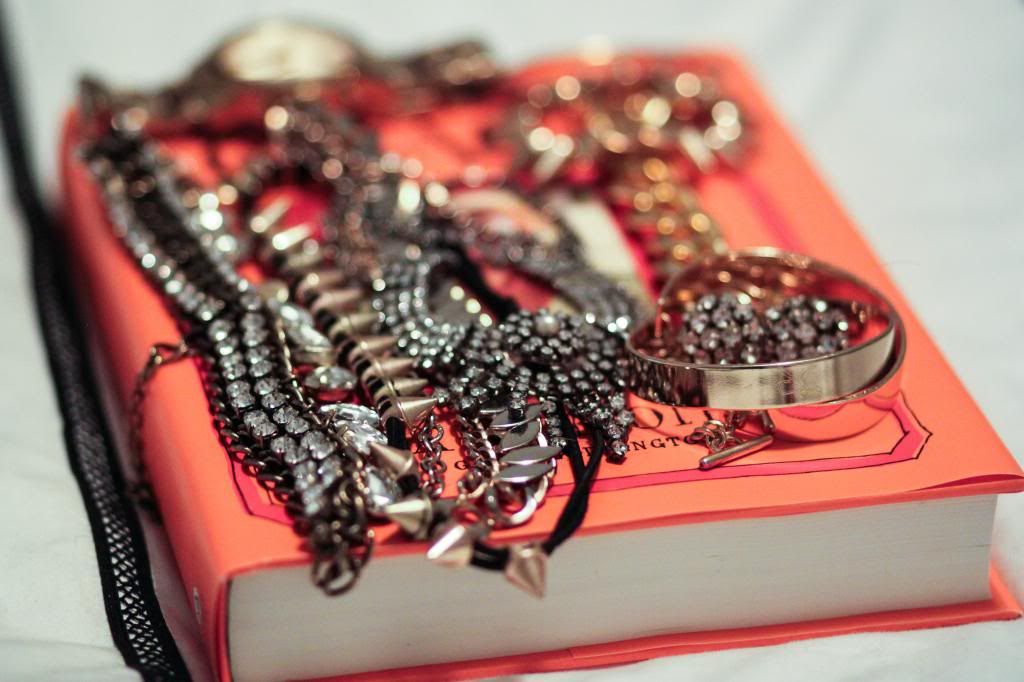 An array of jewels (I always seem to over do this part...).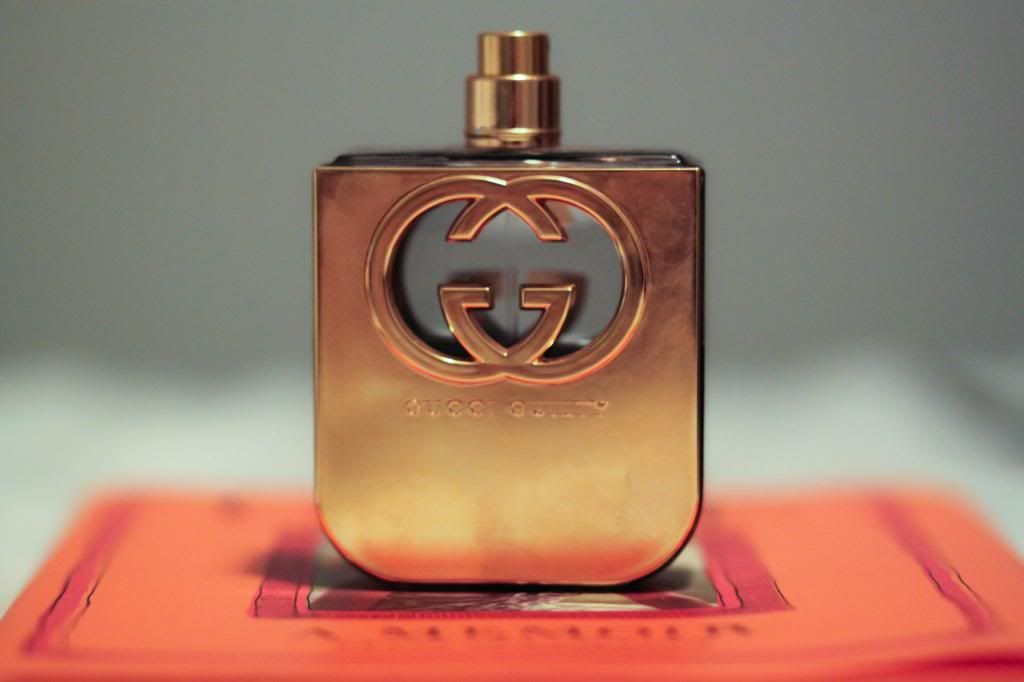 My current favorite scent.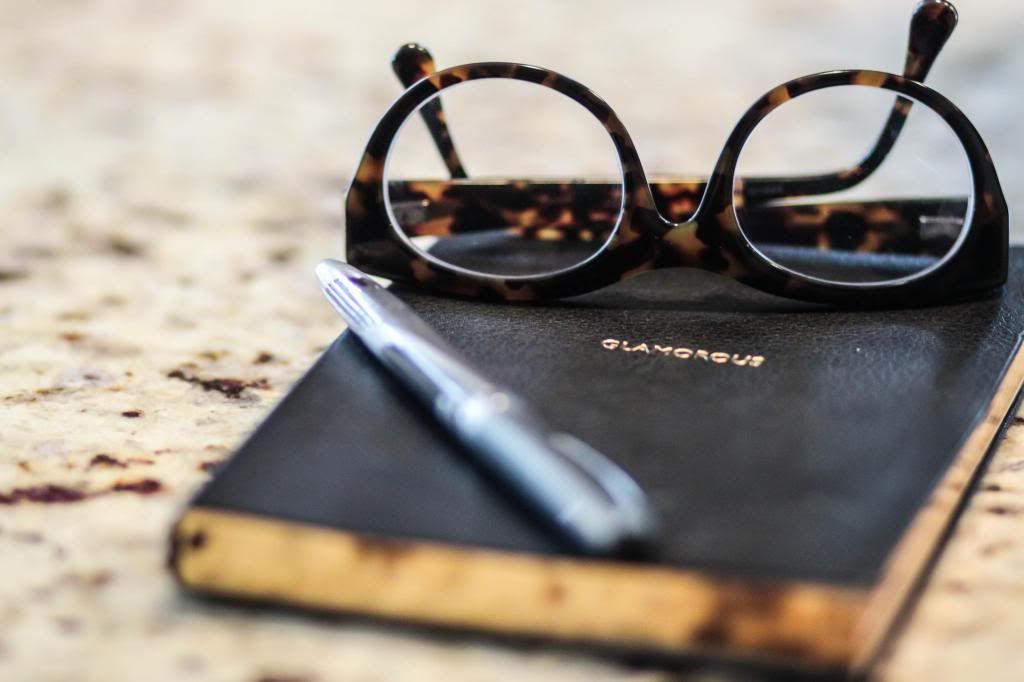 My specs & a journal for my feelings planning out my life.
Some reads. One humorous cat cartoons, one a great memoir.
Not featured:
Bottoms: Black skinnies & tights on repeat aren't really too exciting to photograph.
Boots: Salt stained & battered, I'm in major need of a boot update. I need both a great, flat riding boot & a versatile ankle booties. Any recs?