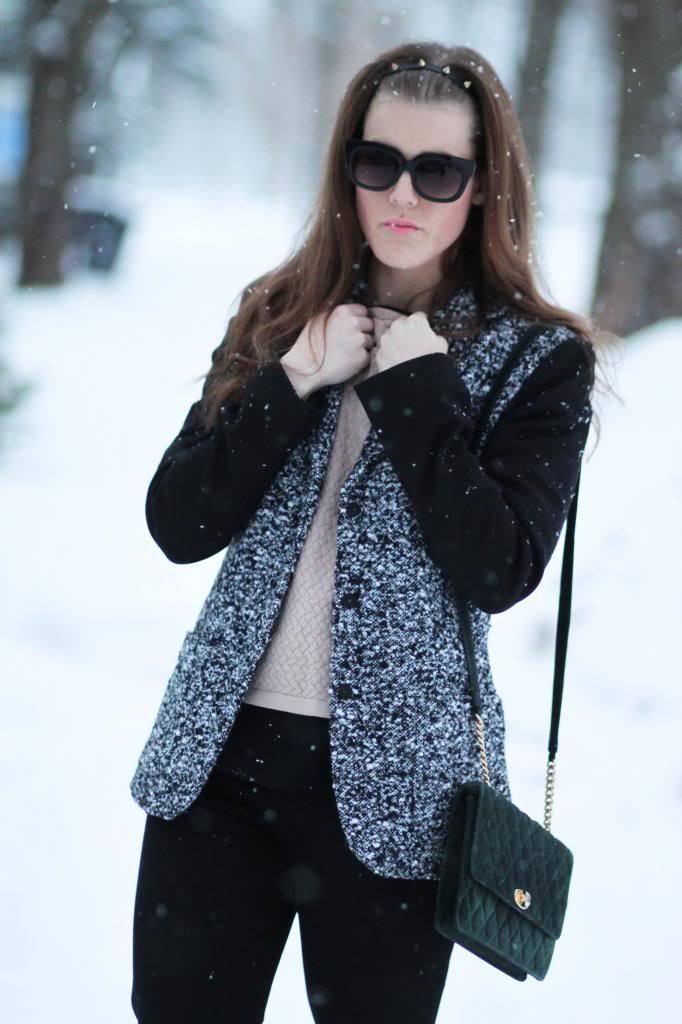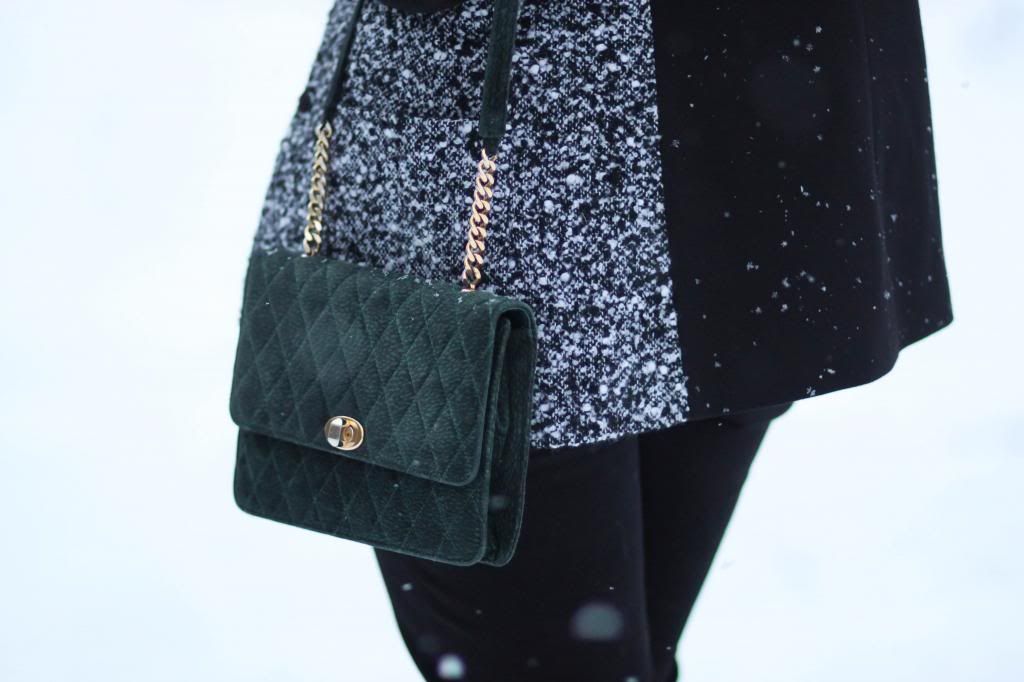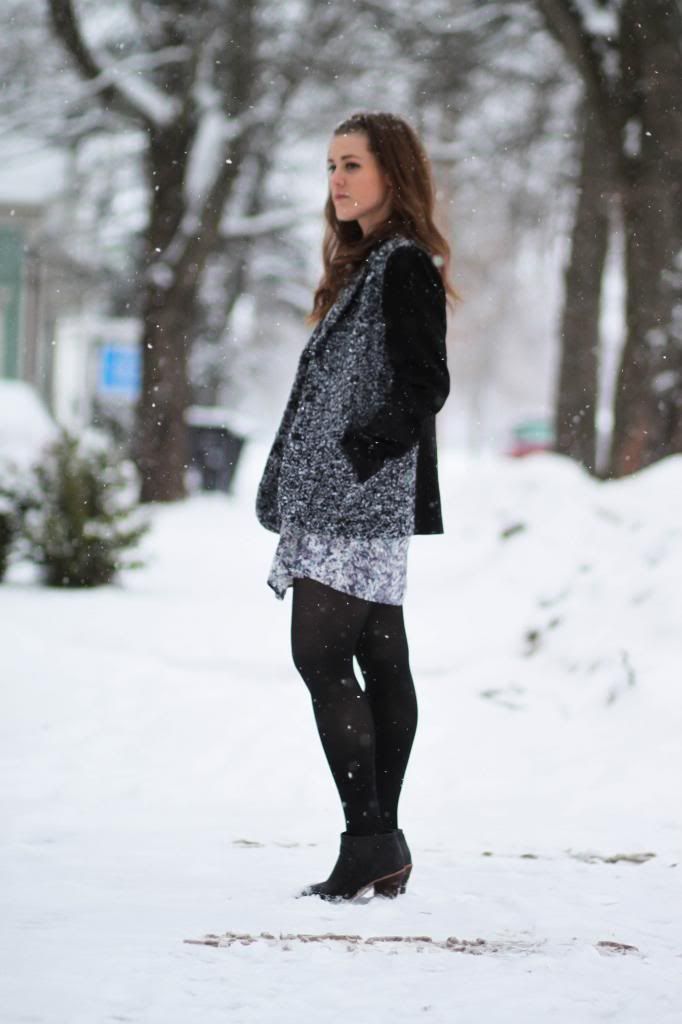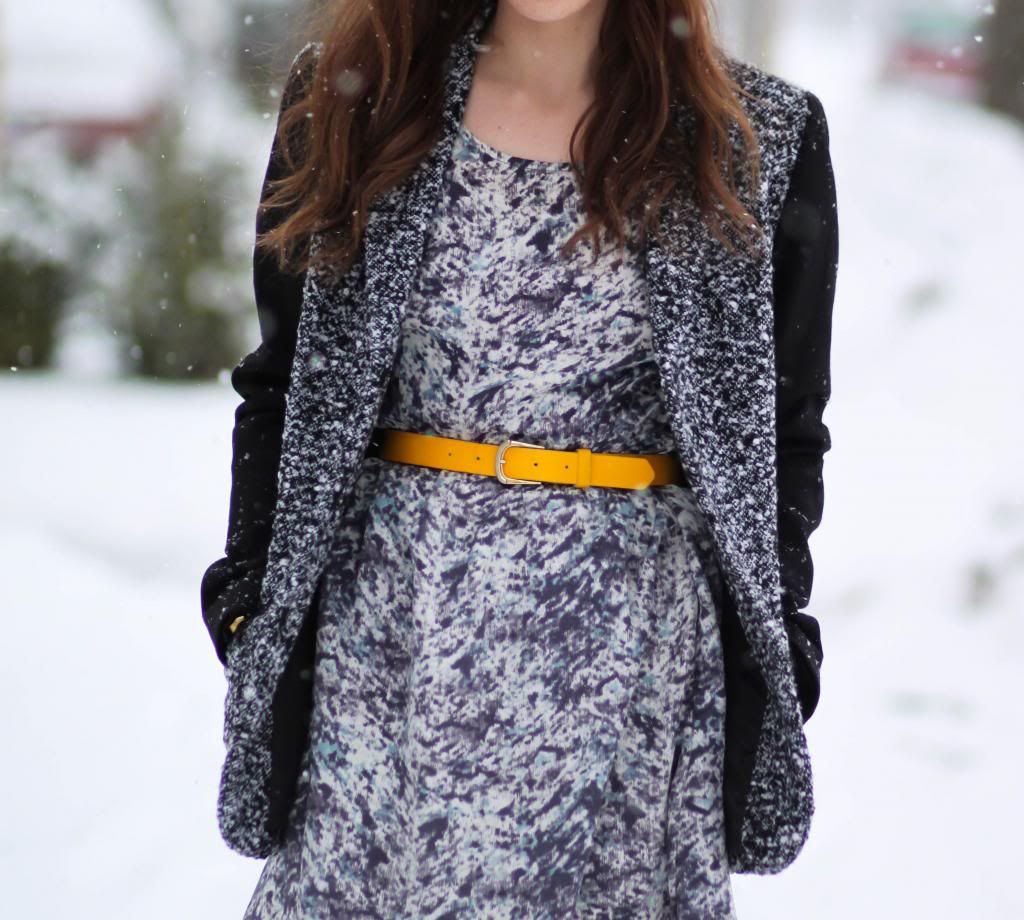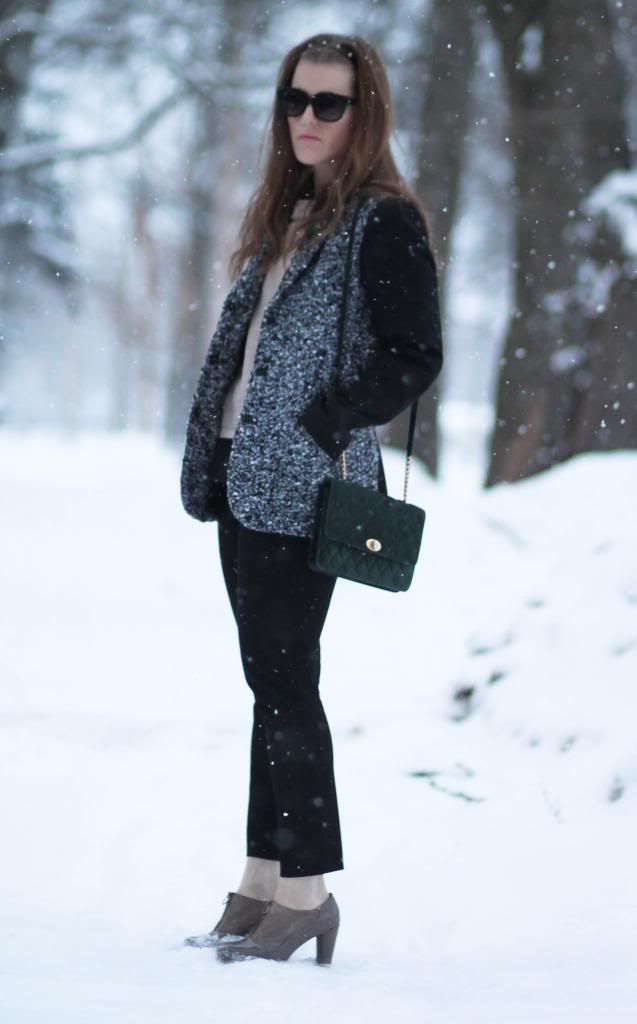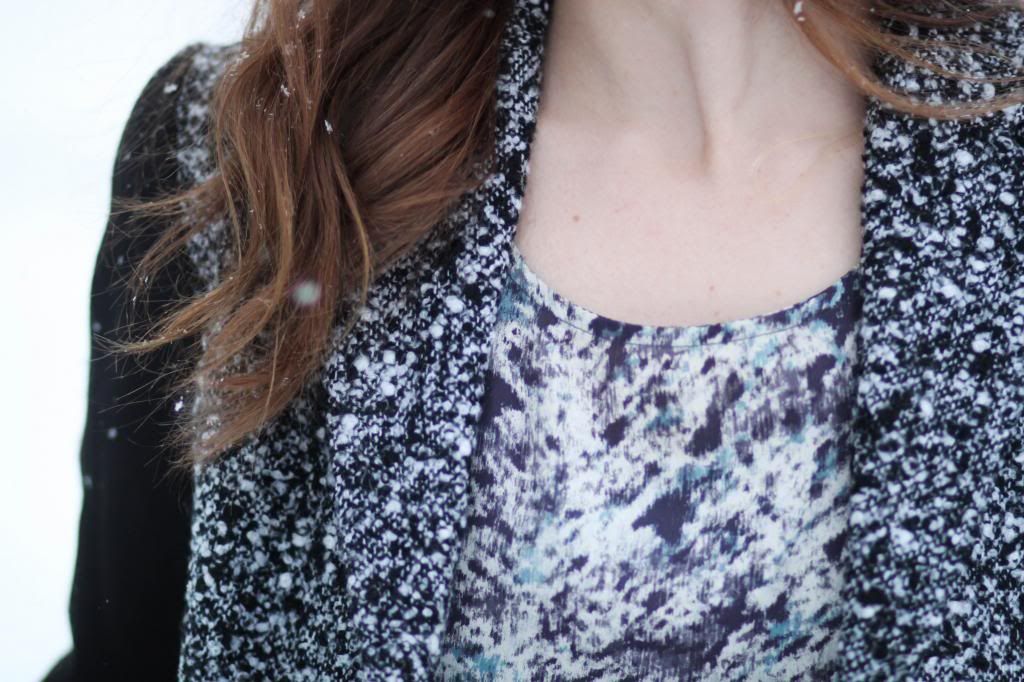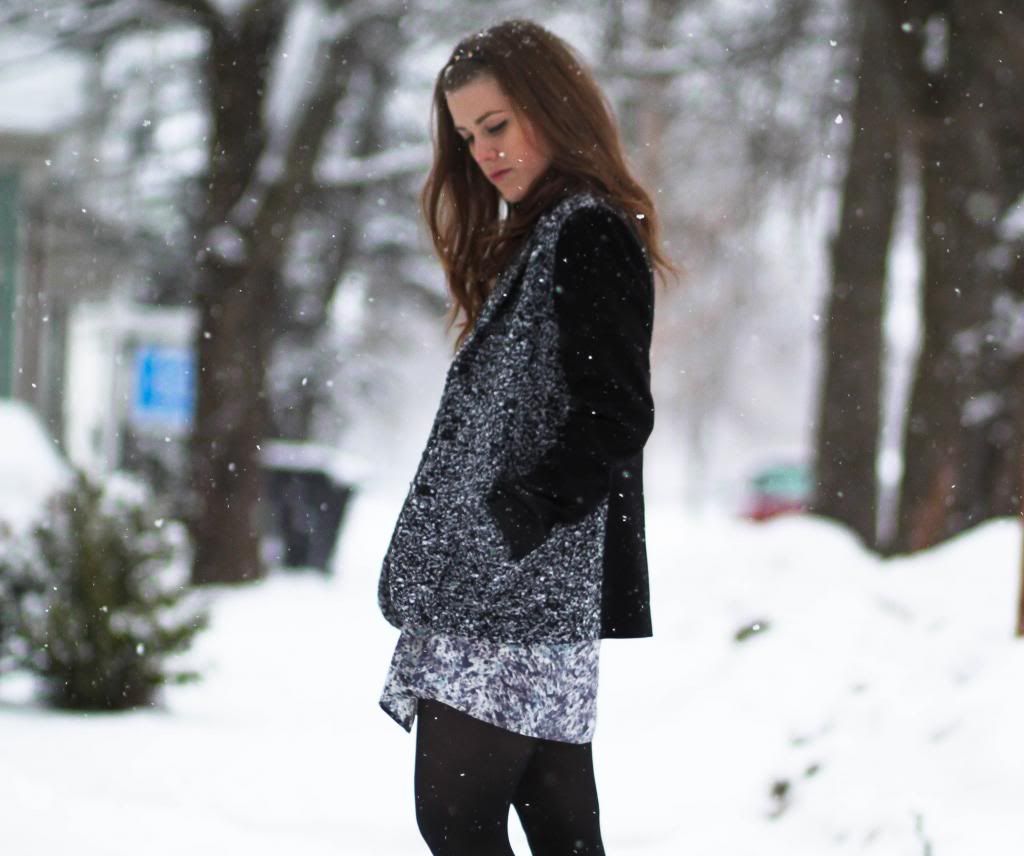 Outfit 1: Blazer: Tahari / Pants: J. Crew "Minnie" / Sweater: RW & Co. / Purse: Vintage / Headband: F21 / Sunnies: Le Chateau
Outfit 2: Blazer: Tahari / Dress & Headband: F21 / Tights: Hue / Booties: Joe Fresh / Belt: Thrifted
Photos by Kate.
I picked this tweed blazer up on mega, mega sale (read: almost $300 down to ... $18). It was the very last one on the rack, a little too big for my frame, and most certainly not what I was in the market for that day (went out for groceries & bedding and came home with a blazer & hair thickening conditioner - what?), but felt like a sensible addition at such

a

bargain. Once I got home I discovered that it pairs well with just about everything, and that it will instantaneously dress up a jeans & a blouse, a dress, or dress pants & an over sized sweater. I'm pretty stoked about its pairing possibilities, and get giddy to add tweed to my wardrobe in anyway that I can (documented giddiness here!).
I'm also pretty in love with this blazer, from the same brand as the one pictured above. The second last photo has my heart a-blaze for

Spring!
See you tomorrow!