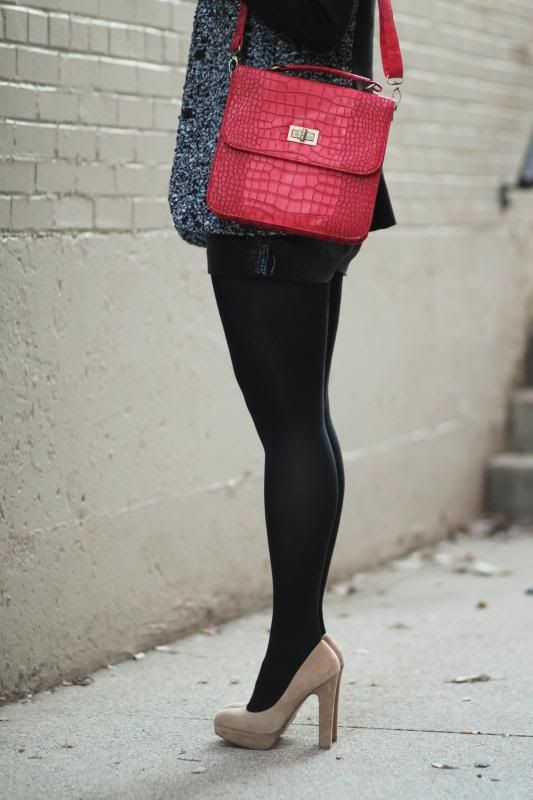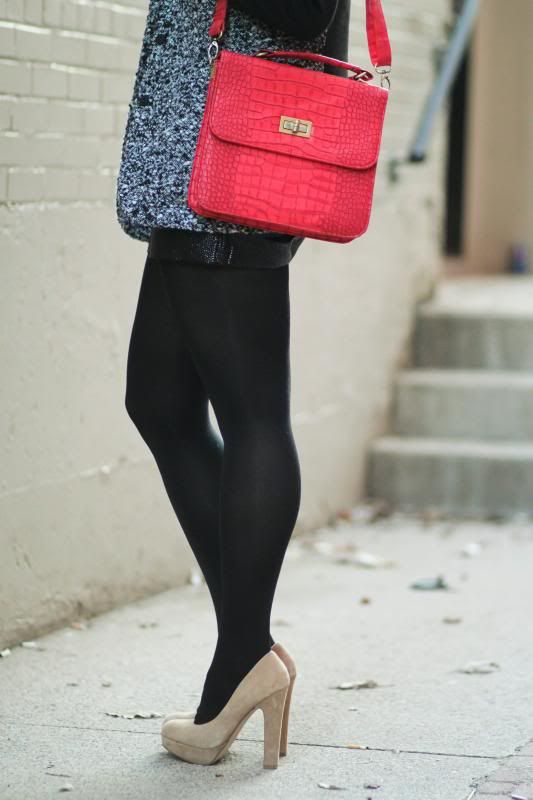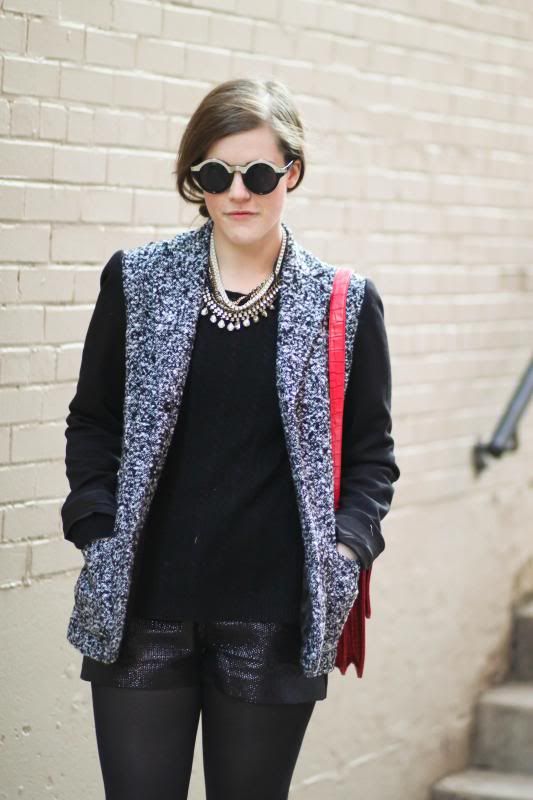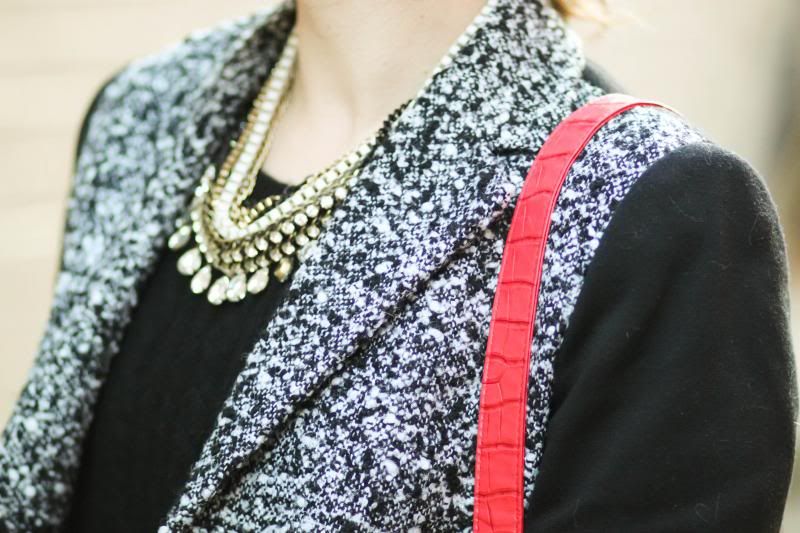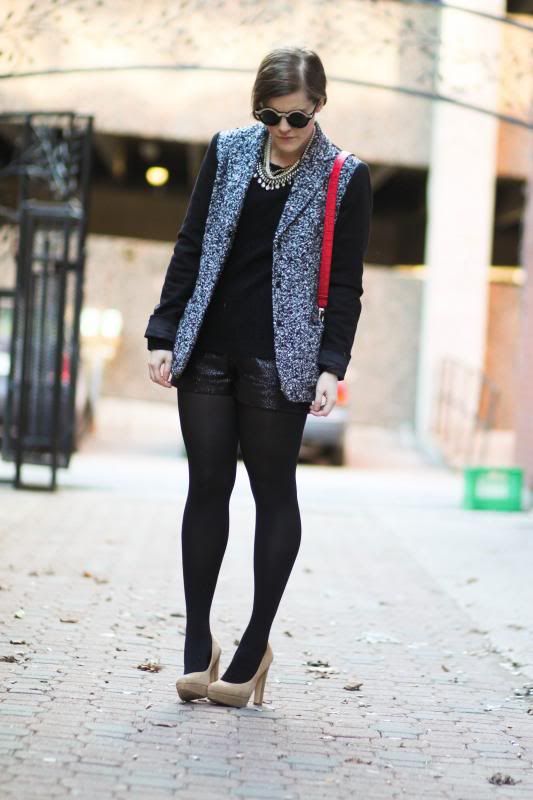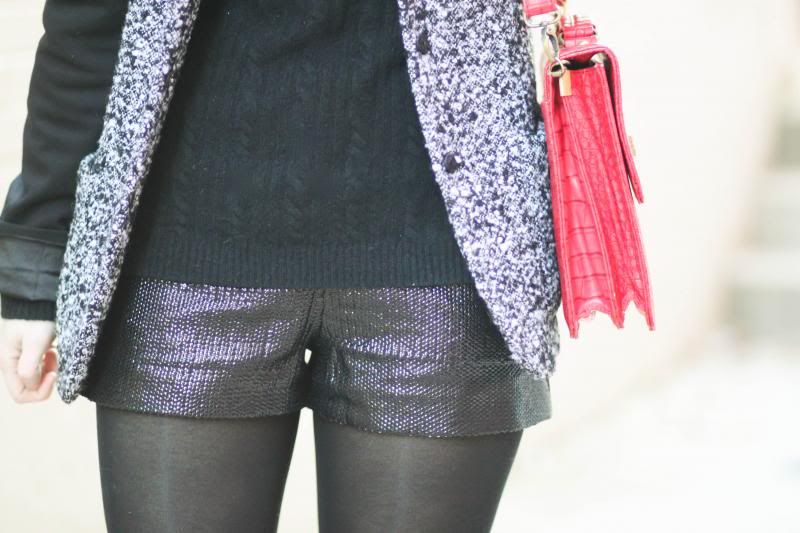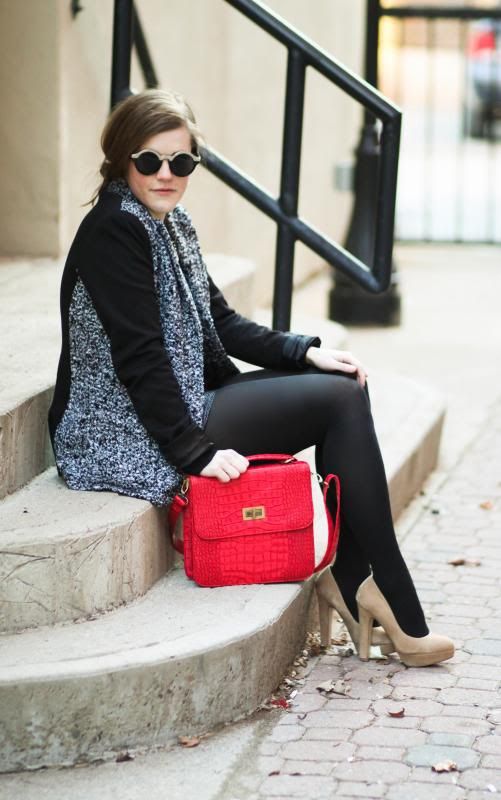 Sweater: c/o Banana Republic / Shorts: F21 / Tights: Hue / Shoes: ALDO / Blazer: Tahari / Necklaces: F21 & Joe Fresh / Sunnies: Shop Calico / Bag: Thrifted
So, this one time,
Banana Republic Canada
decided to send me on over this fancy pants cashmere sweater - which is, um, how nice of them? It's black & cable knit & feels like petting a baby kitten, which are all things that I'm pretty fond of. An exciting combination to say the least. I broke it out this past weekend and paired it with some sequin short-shorts, naturally. This day was way colder than I anticipated (Dear cold snap, you can go pound sand, I need Spring and I need it now), so I didn't actually last that long in this outfit. Out & about and then right back inside where I traded it in for a flannel plaid button up & some overly attractive sweatpants. But Sundays are for these things, I think.
Have a great week.