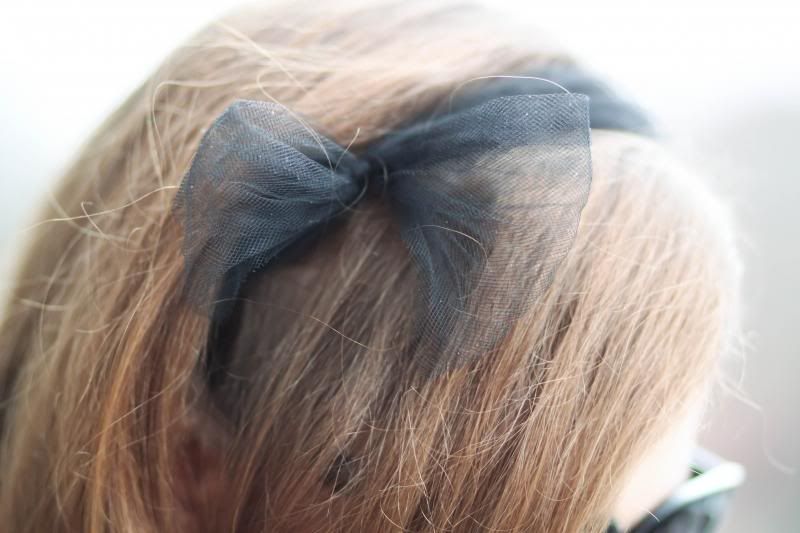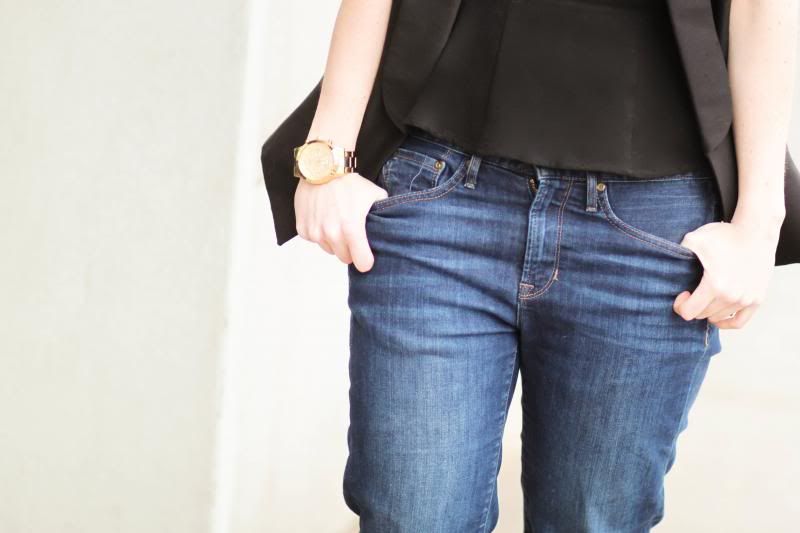 Jeans: Gap / Top: H&M / Shoes: Boutique 9 / Blazer: BCBG / Sunnies: Le Chateau / Watch: Guess / Headband: Piece of tulle
Sometimes you don't know what to put on and you think to yourself, 'What is it that feels most me?". Lately times, it would have to be this: casual jeans, simple but quirky blouse, a layered, structured piece, and some broken in pumps. This piece of black tulle in my hair was used when I went to a
masquerade
last year and I guess in my world past mask = future hair bow.
It's finally warming up enough that I can wear stuff like this in complete comfort. Dare I say it... is Spring finally here?
I hope you are having a great week.
P.S. Did you even know that the song from this post's title is going to be covered by freakin' Beyonce in this movie, which I already cannot wait to see? ...!!!