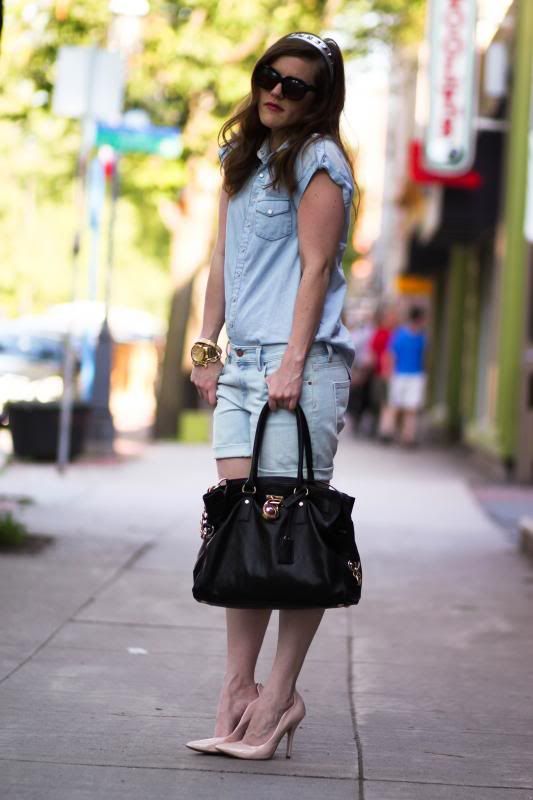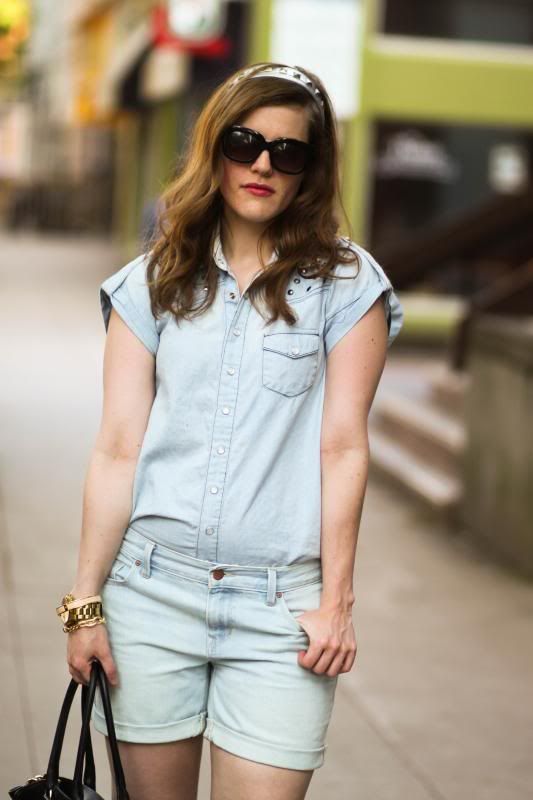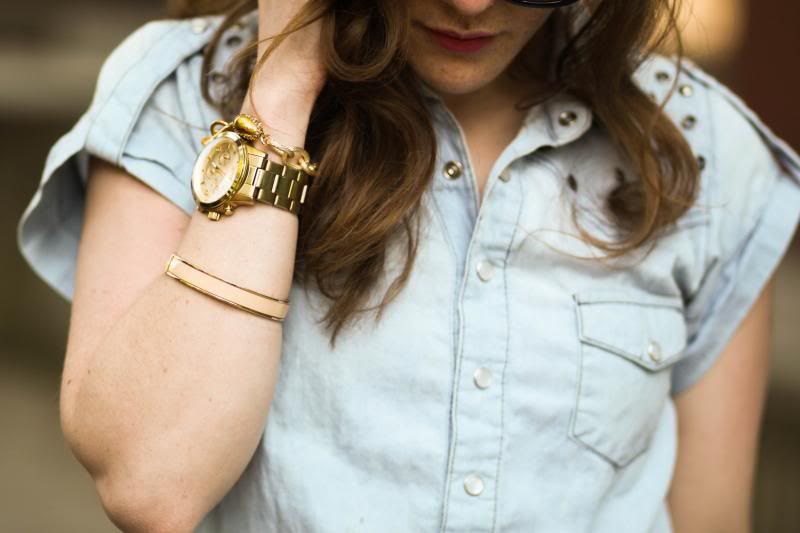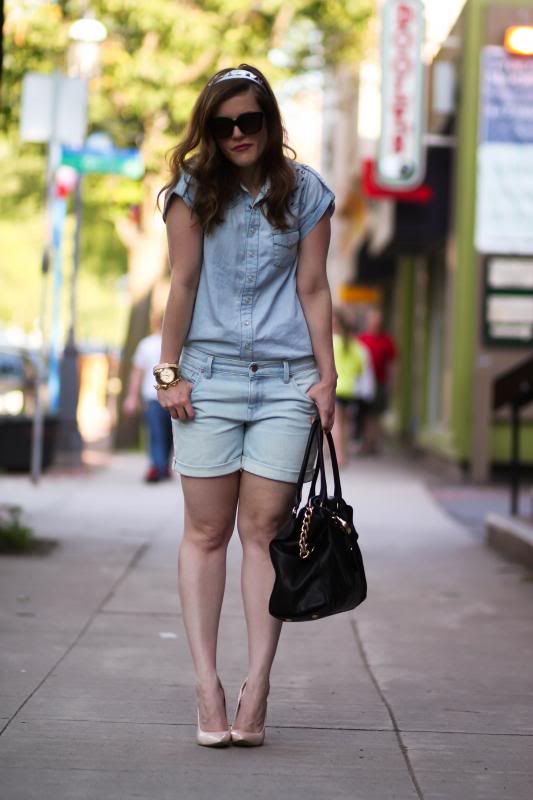 Shorts: c/o Gap / Shoes: Boutique 9 / Top: Unknown / Bag: Michael Kors "Hamilton" / Sunnies: Le Chateau / Bracelets: Vince Camuto c/o Envy & Oia Jules / Watch: Guess / Headband: ASOS
Admittedly, I'm not super into donning red & white for Canada day. I am, however, so very into the Canadian Tuxedo which simply constitutes denim, denim, and.. more denim. I wanted to top this off with a jean jacket, but it was so darn hot out that I just couldn't bring myself to pack on the extra layer. I did rock the triple denim a little while back last year, though, right
here
(and oh look, the very same shoe action - creature of habit, yes?).
These shorts here were sent to me by
Gap
just last week, and I'm foreseeing them as being my very favorite denim shorts this Summer season. Slouchy, but well structured, with the most perfect fit, I can see these becoming best pals with basically all of my blouses. The most perfect.
Have a great Thursday. xo.