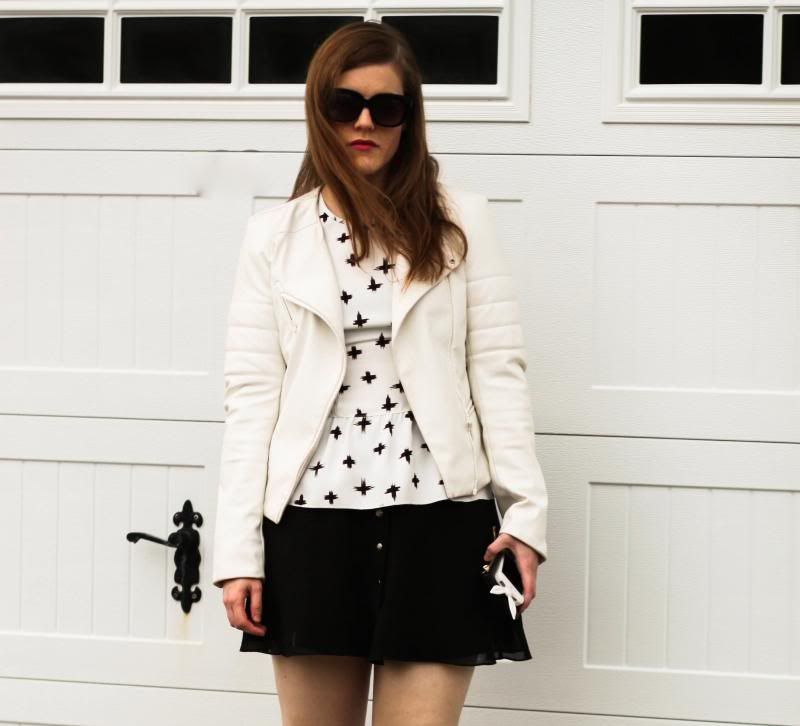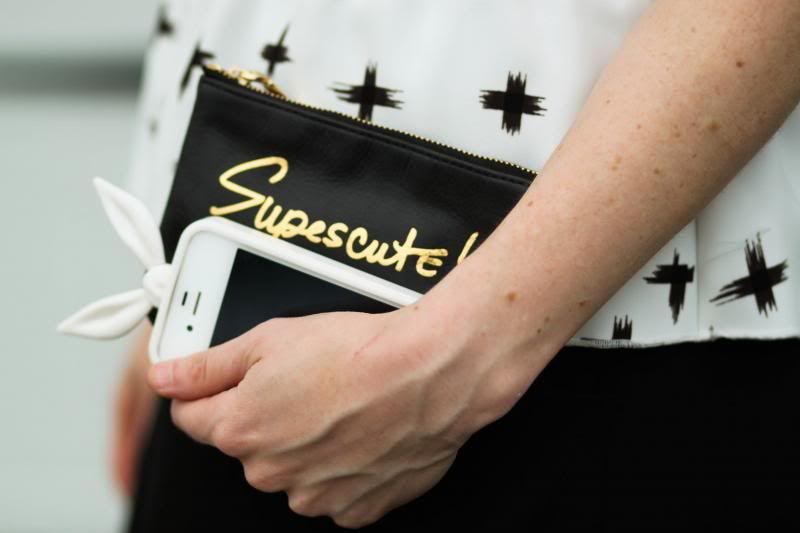 Jacket: c/o Joe Fresh / Skirt: Club Monaco / Top: Smart Set / Mini Purse: Rebecca Minkoff c/o The Urban Shoe Myth / Shoes & Sunnies: Le Chateau / Watch: Guess / Bracelets: Urban Outfitters & Vince Camuto c/o Envy
Oh hi, you may remember me from that time that I was a pretty active blogger. Something I haven't been very successful at being for literal weeks.
Guys, I'm really sorry about that.
I'm not really too sure what has gone down, but I've been down right delinquent here on the blog, and I'll tell you: it's coming to a stop. It's SUMMER for crying out loud - remember
these freezing times
where I was legitimately frost bitten from posing in a silk chicken blouse in -18? (Re-reading that makes me feel a little crazy...). Now, I have light until late evening, beautiful warm temperatures, and a closet that literally overflows from my
problem
addiction
collection - it's time to get it together.
Okay, onto the clothes. You may remember me
speaking of
a totally hilarious mini purse I won at our
blogger conference
. This Rebecca Minkoff beauty was gifted by
The Urban Shoe Myth
, and I was the lucky recipient of it when prizes were drawn. I wasn't sure just how much I'd use it, but its versatility has kind of floored me. I use it in my purse as a lipstick collector, but I have also filled it up with And come on, "Supescute" reminds me of P'trique & P'trique reminds me of ridiculous hilarity. Also worn & featured (beyond this Club Monaco skirt I stole from my roommate for a borrow) is a printed peplum that I got for
only $13 whole dollars
. So versatile, so fun, so monochrome & good.
How are you all doing out there?