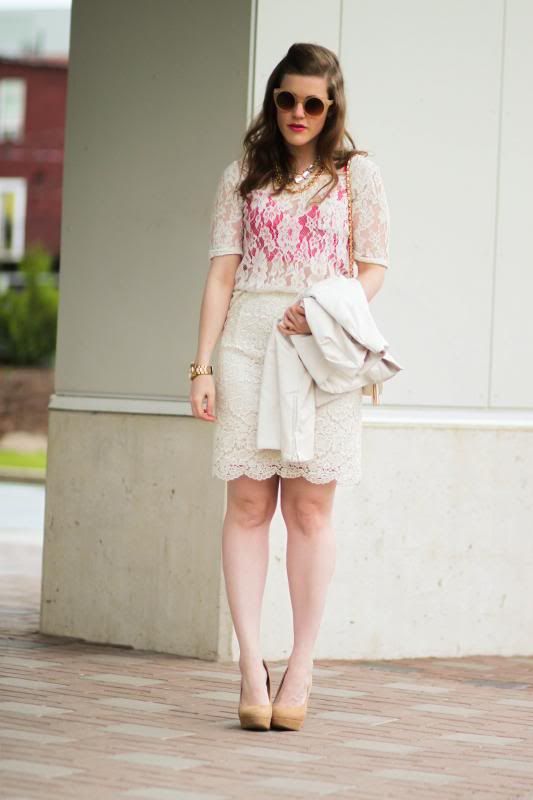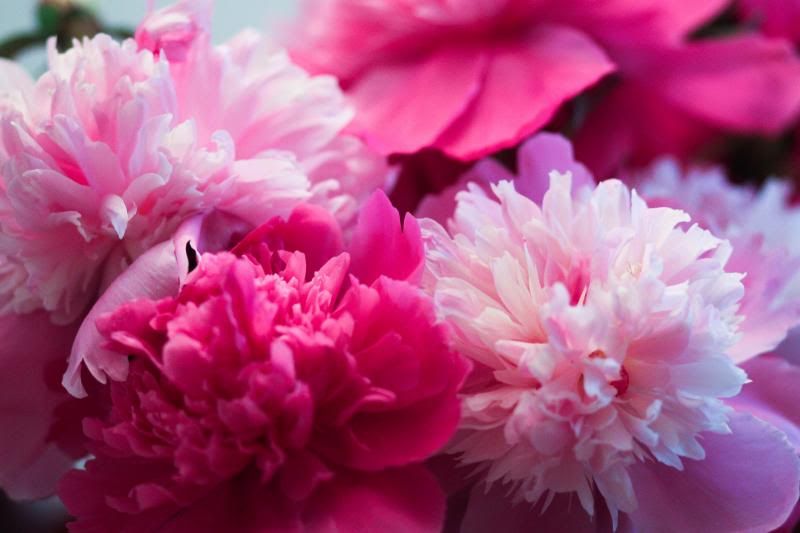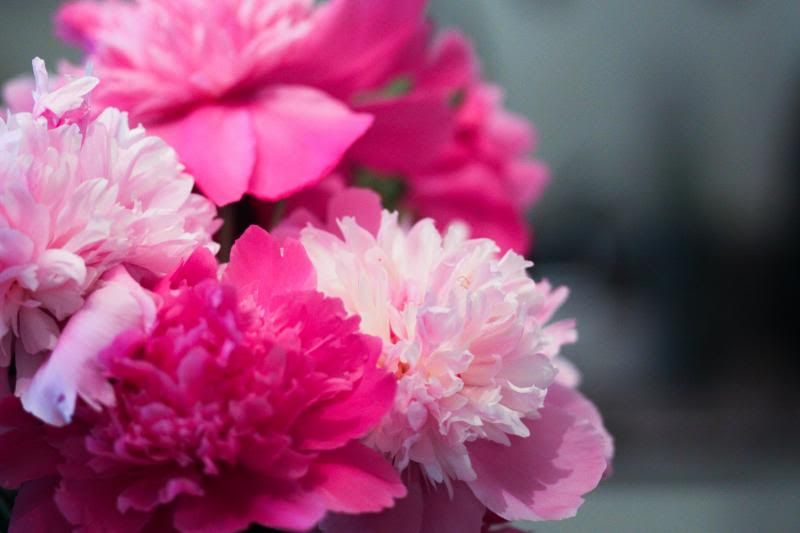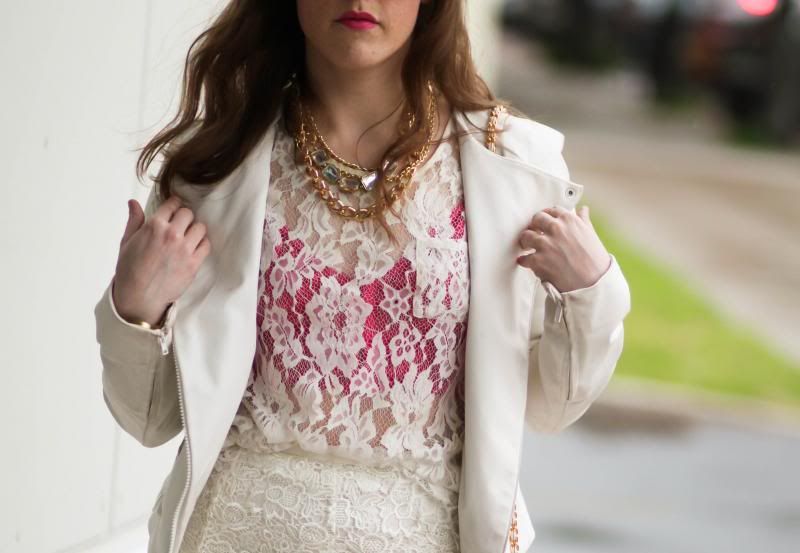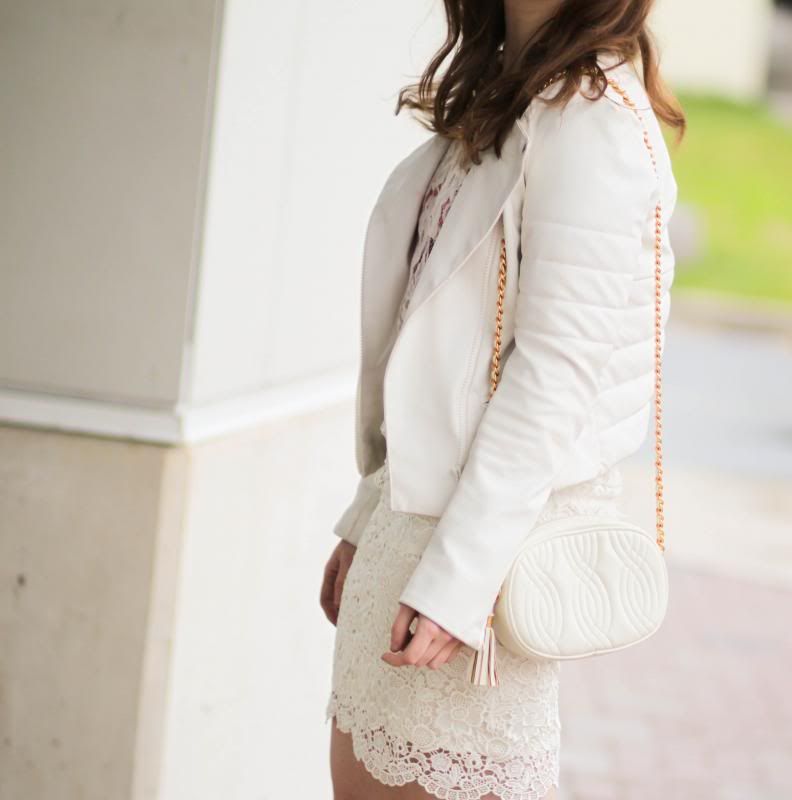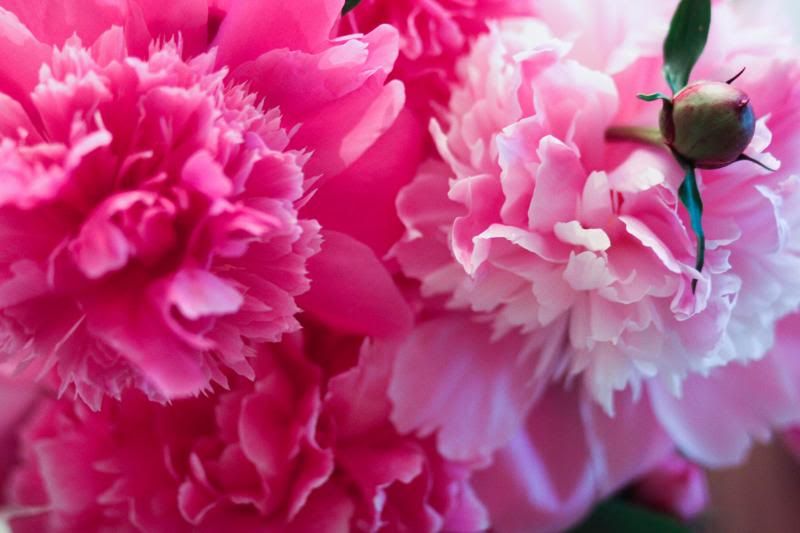 ...and an outtake for your daily laugh.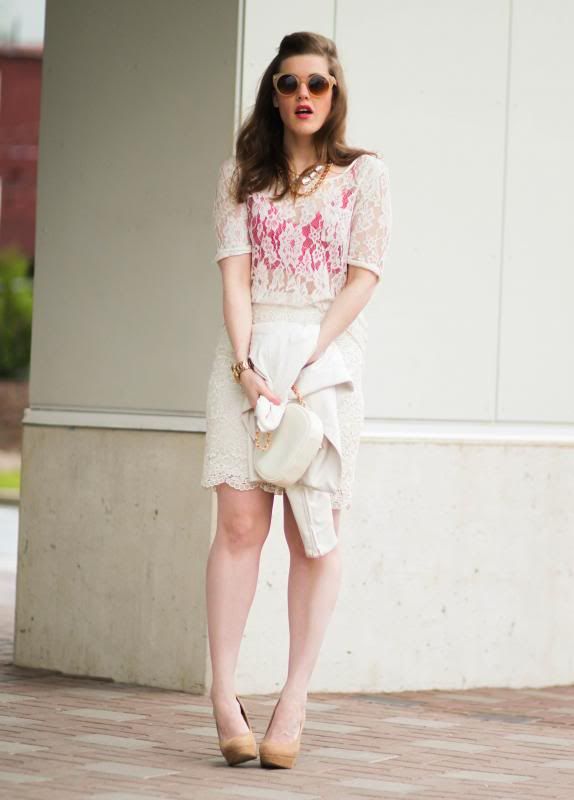 Lately it seems like I've got it bad for pink. Blazing fuchsias to soft neutral champagnes, I want it & I want it now. I've never really been a pink kind of girl, so to speak, so I'm taking my new found love and incorporating it in pops, whether it be in the home or in my wardrobe. Here, I paired an all white (and almost all lace) outfit with a hot pink, ahem, undergarment & matching lips (and some gold around the neck, cause
Boutique Minimaliste
knows how it's done).
Wanted, needed, executed.
What is your think on pink?