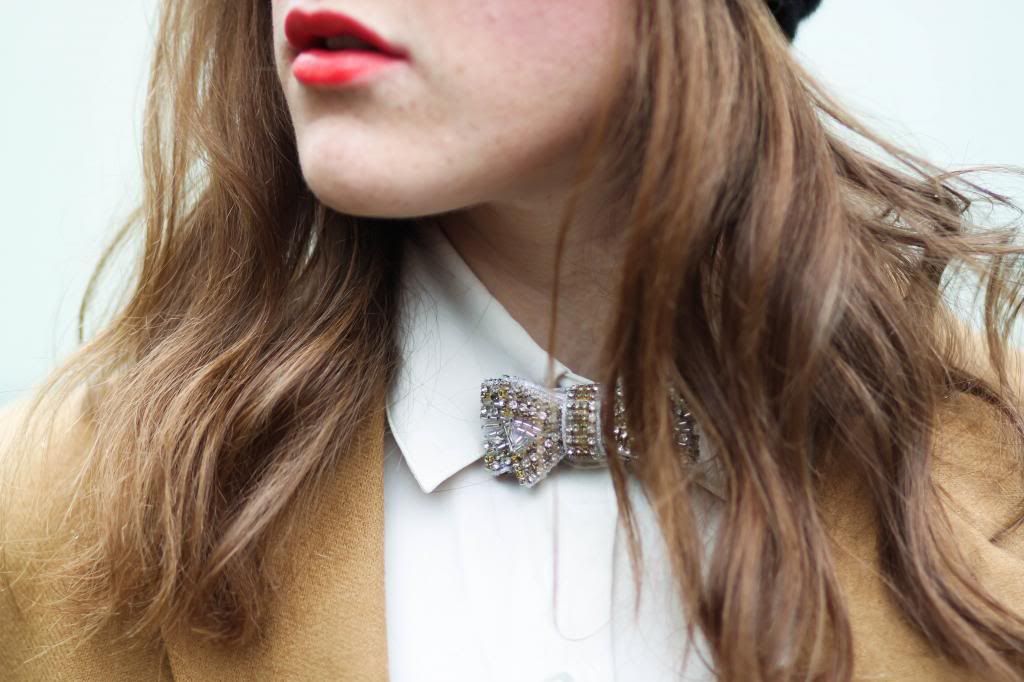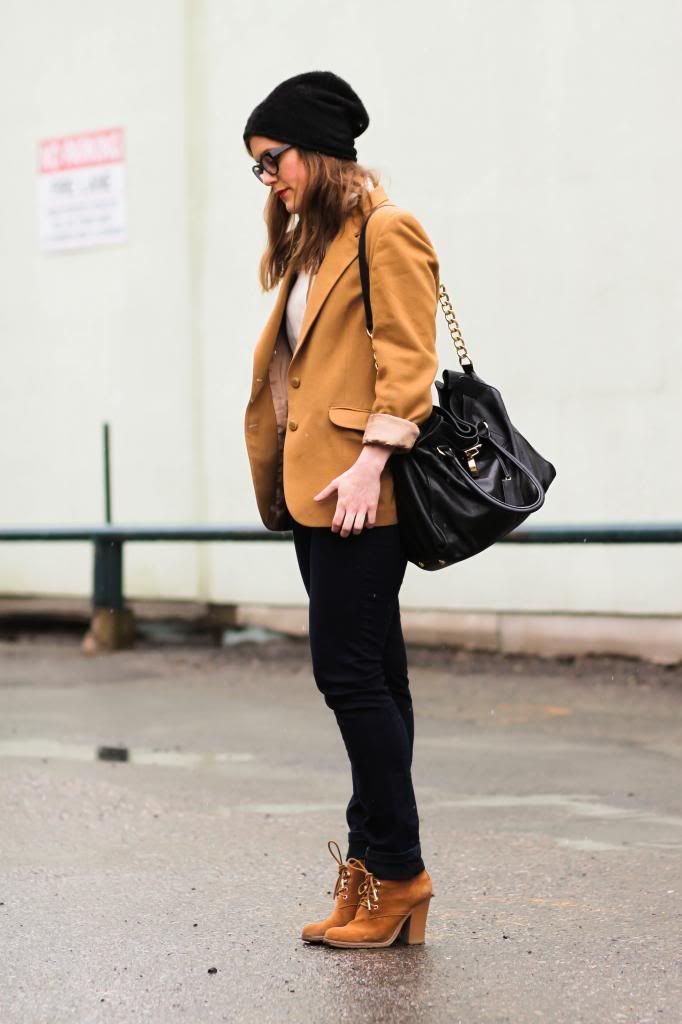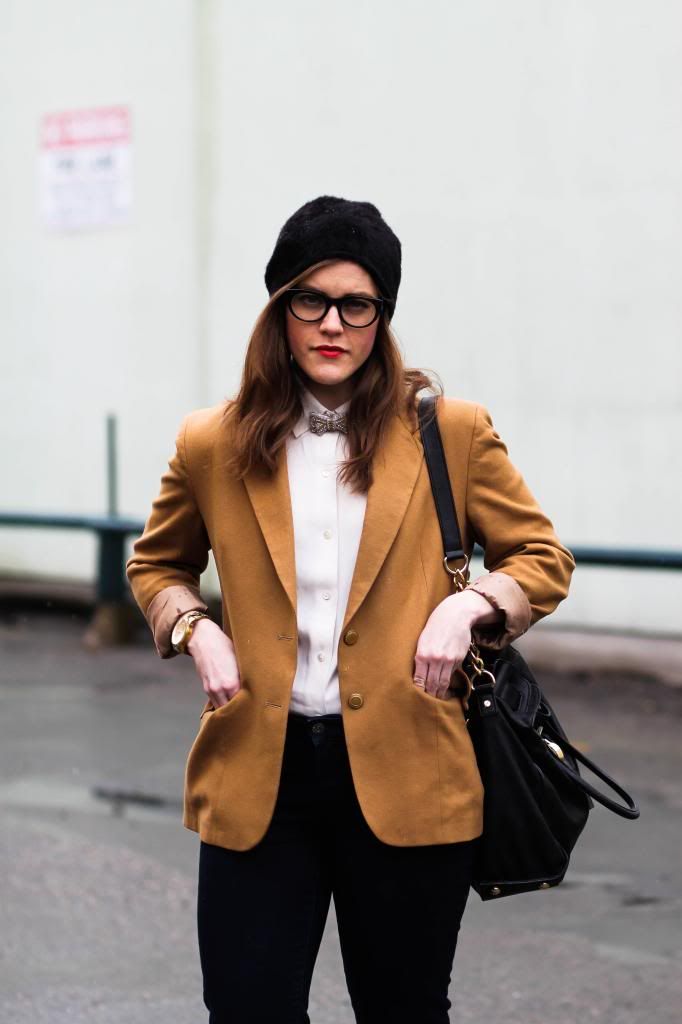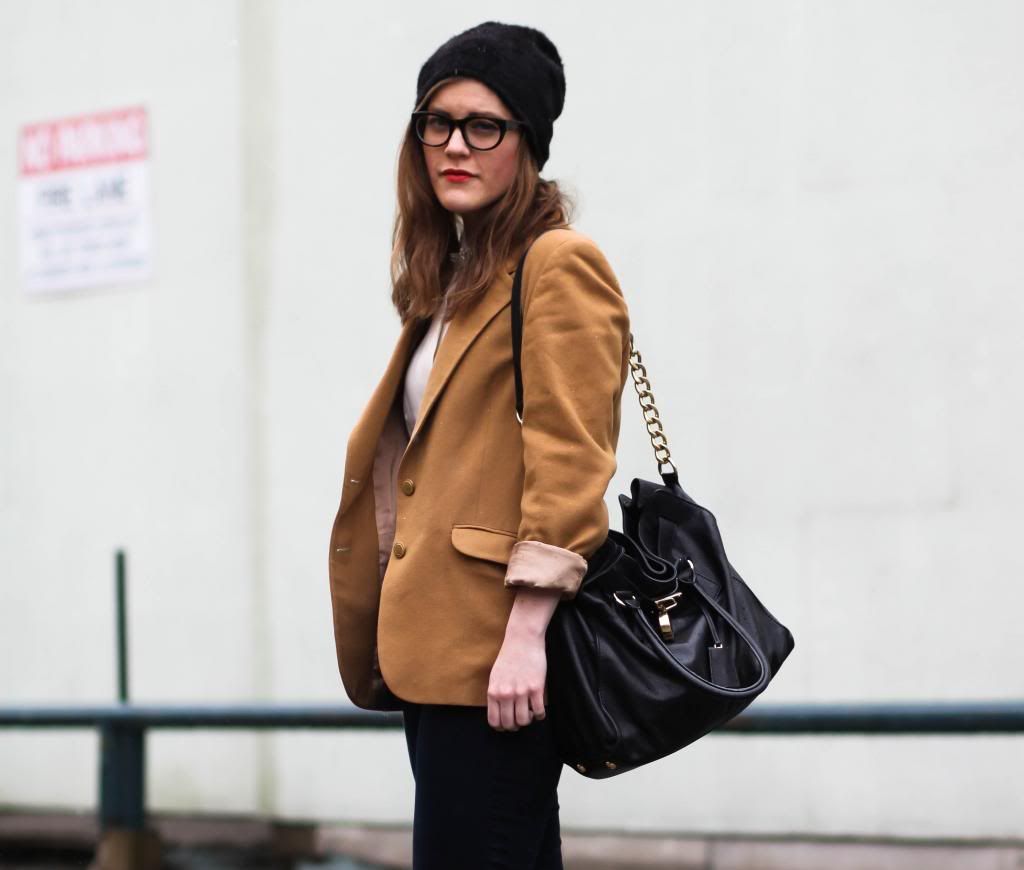 Blazer: Thrifted / Jeans: Parasuco / Booties: Michael Kors c/o Little Burgundy / Bag: Michael Kors "Hamilton" / Glasses: Elizabeth & James / Blouse: Thrifted / Bowtie: Shopbop
Oh hi there. It's been a little while. Where have I been? Well, it's been over 2 weeks since my last post and I have absolutely no explanation other than this : blogging has been a bit of a struggle. I'm not sure what sparked the struggle.. if it was the time change and lack of daylight hours for photographing, or the shift to colder weather (which, fair be it, isn't even all that cold yet), or a general lack of inspiration, but lately something has made blogging feel
impossible
for me. My blogger pal,
Melanie
, tweeted at me recently, saying that she missed my posts, which was just the very nicest. It made me think about things a bit more & at least got me back to an inspired place, so hopefully I'll be able to kick the laziness & just.. find a way.
This is a pretty simple outfit, with the same blazer as my last post in focus. These things happen, you guys. A drizzly day in the East, I decided on comfortable denim, a neutral cream silk blouse, my camel blazer & matching camel booties, and a fuzzy black toque. I had my trench layered over everything as well, but didn't seem to get a capture of that. Something simple for a overdue Hello.
How are you all doing out there?