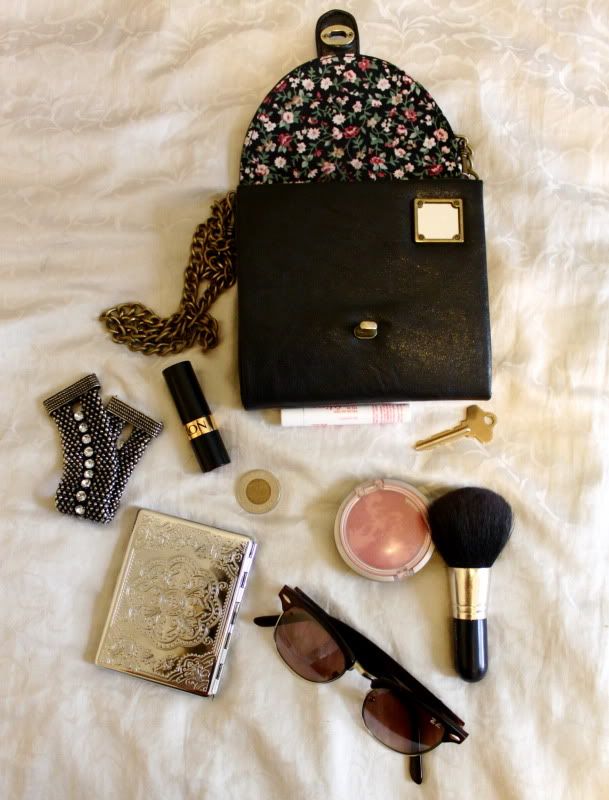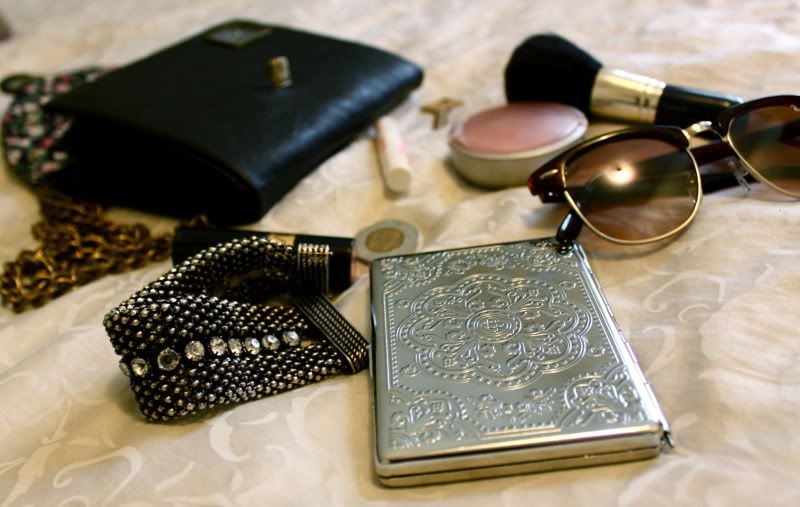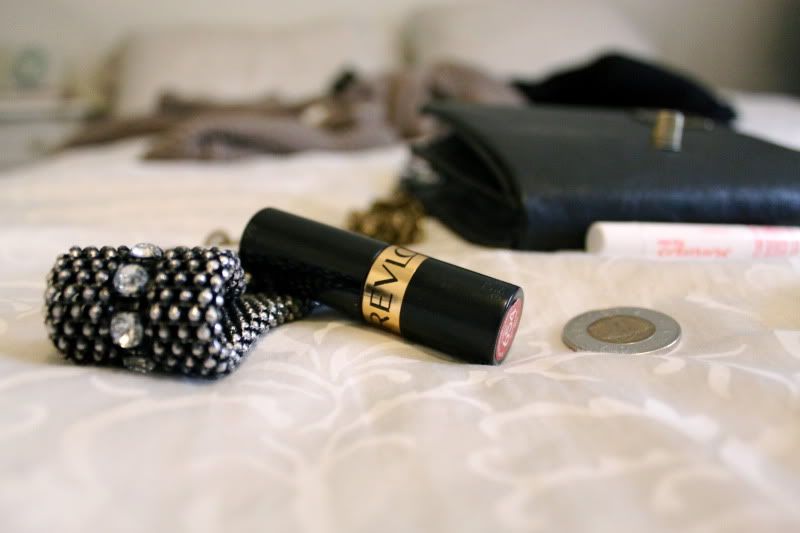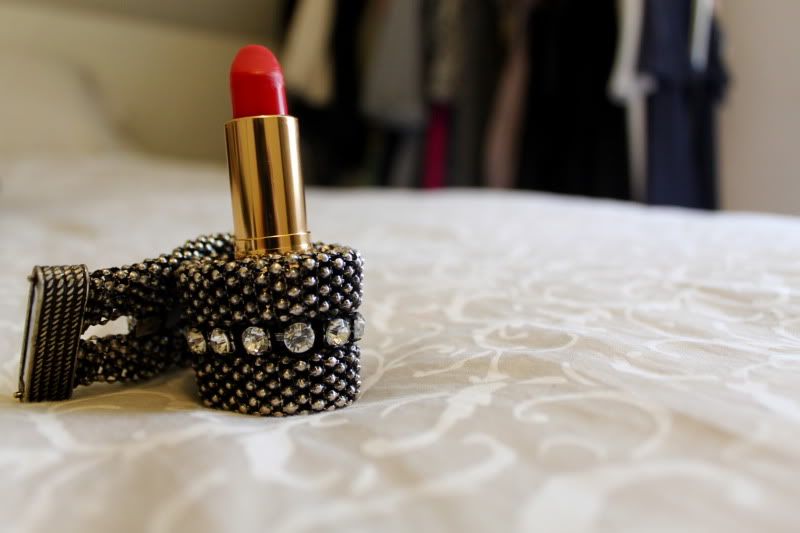 I thought it might be fun to showcase some different bags full of some different belongings now and again, and since I'm always looking for avenues to use my collection (read: obsessive archives) of photos, I popped this together on a whim. This is certainly a poor representation of my day-to-day tote, which is large enough to hold a small child, and which would need some serious work to be photo ready (i.e. wrappers, receipts, and pennies galore), but it did the trick for the day. Let me know your thoughts!
In the bag:
1: Metal holder in lieu of my regular wallet for money & cards.
2: An arm decoration.
3: Lipbalm & lipstick (Revlon is my very favorite!).
4: House key.
5: A toonie.
6: Some blush for touch ups.
7: Daily sunnies.