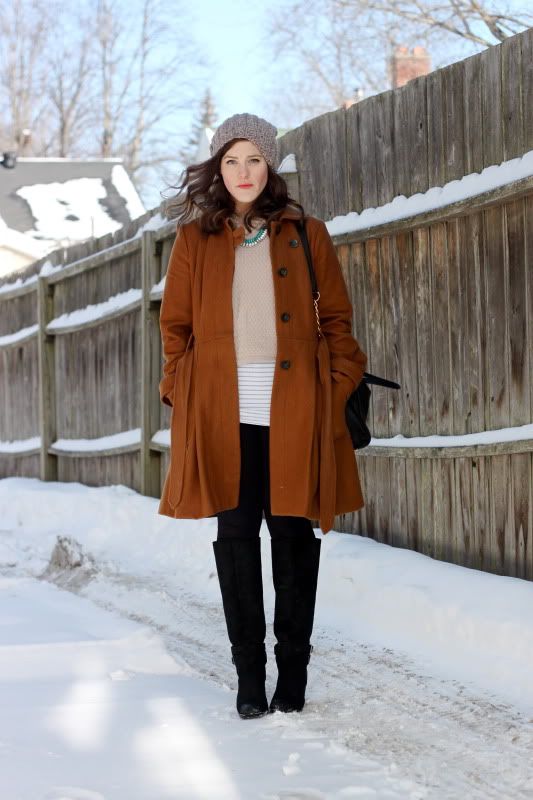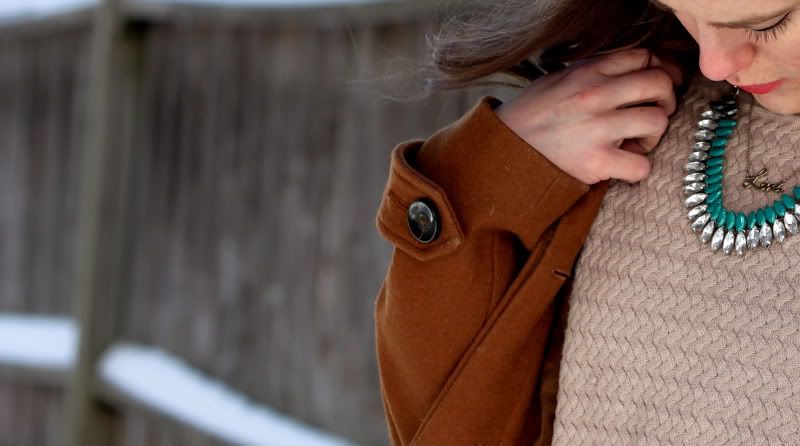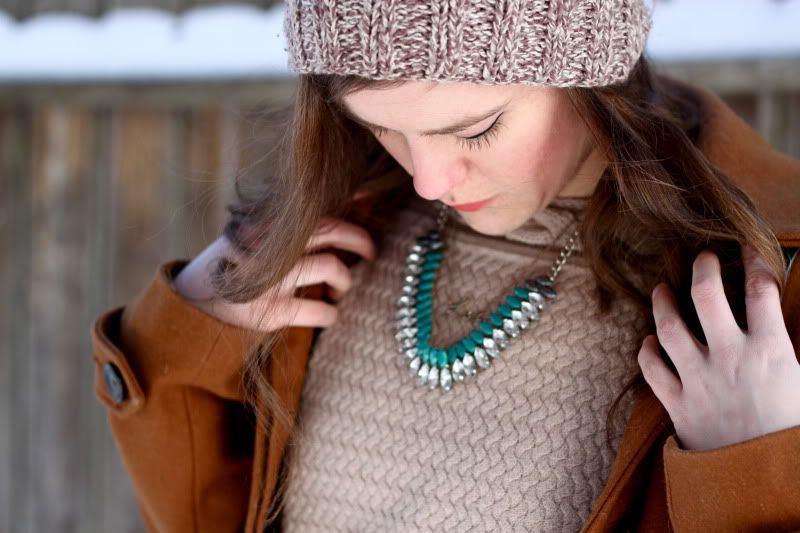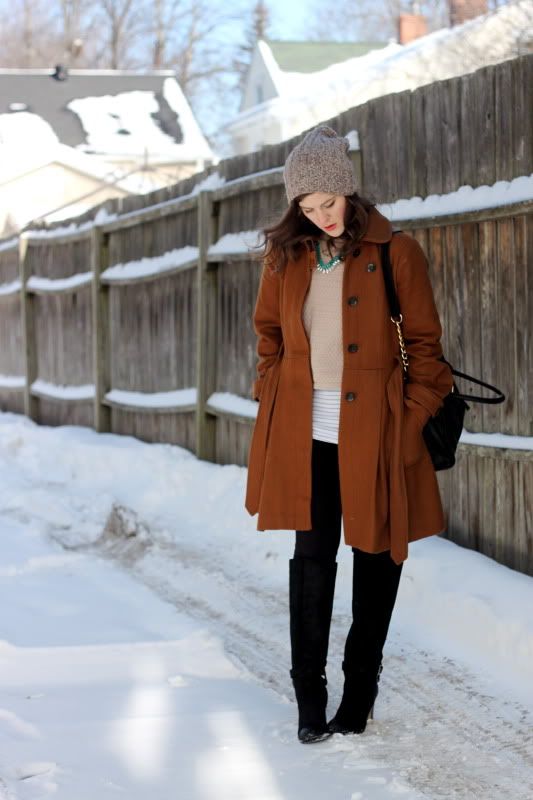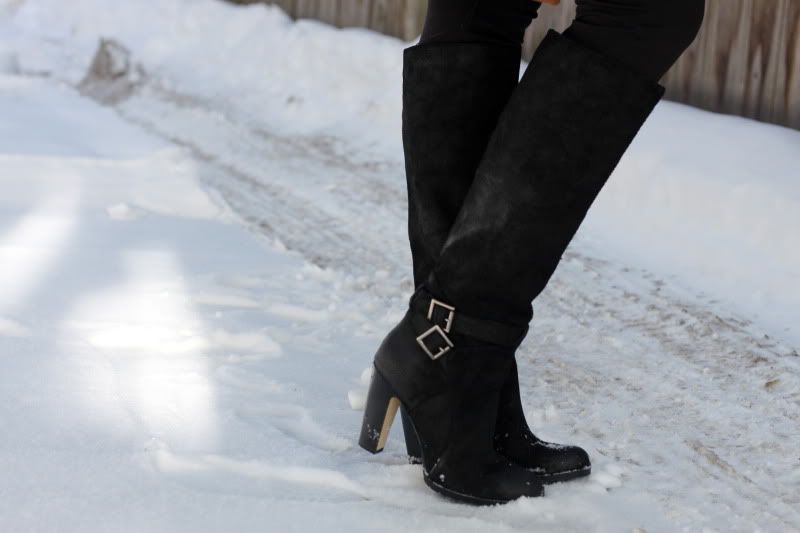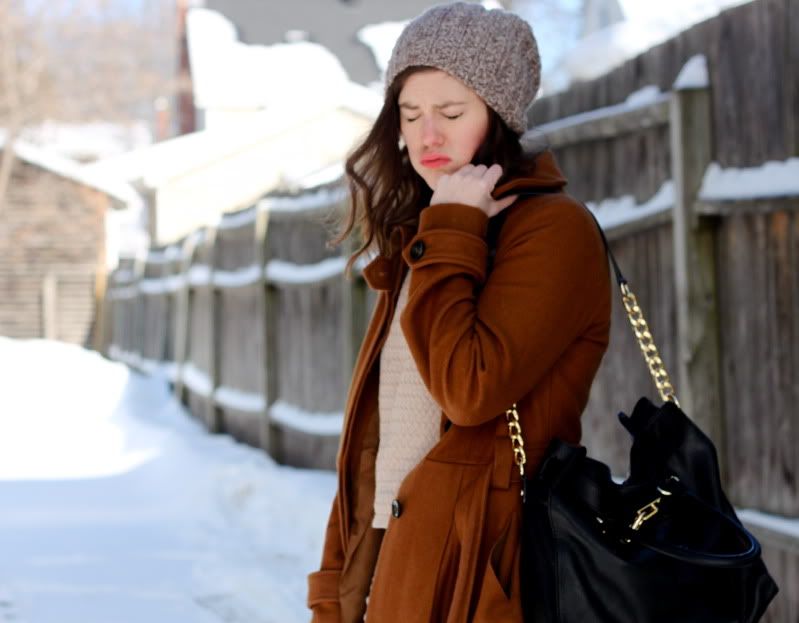 For a laugh.. An "I am gosh darn freezing" Canadian Winter sigh in action.
Pants: Parasuco / Tank: Urban Planet / Sweater: RW & Co. / Boots: Le Chateau / Bag: Michael Kors "Hamilton" / Jewelry: Spike the Punch & Flea Market / Hat: Unknown
A very simple Sunday outfit made for -20 temperatures and pops in and out of the house (yes the coat was kept closed for the day). This highly coveted
Spike the Punch
necklace was a gift from
Kate
, and really, it has become one of the most worn frequently worn items I own. So versatile, so fun, and always adding a bit of joy to a day when you yourself are feeling dreary. I'm a girl of few words today, but wanted to pop in and say hello. I hope everyone had a wonderful weekend.