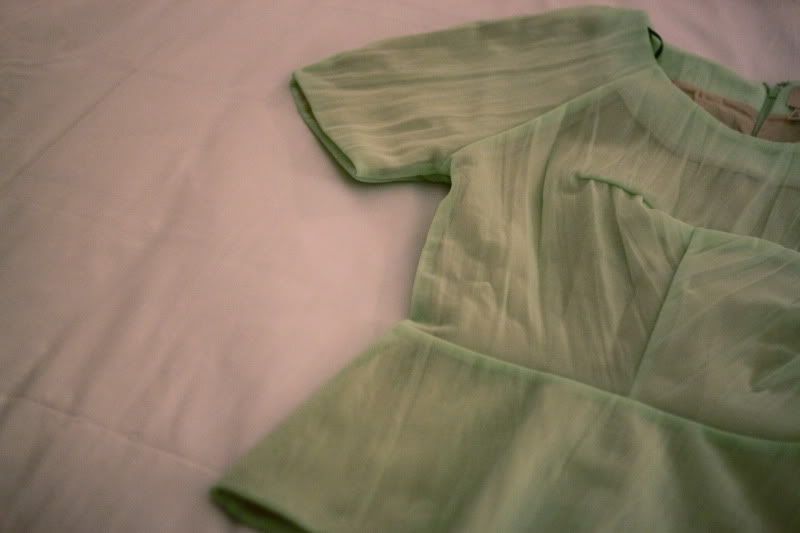 Peplum, chiffon & mint. Blouse soulmate.
So, playing catch up after my mini-vacation has taken over my week pretty rapidly, and I'm only getting around to posting something for you today. I figured I should share a few of my Montreal finds, especially since they knocked a few items off my Spring wishlist. I unfortunately had a pretty crummy experience at Zara on my last day downtown, though, and I have got to say that it left me with a slightly sour taste regarding the store. Unfortunate but true! I also promise that I will get my butt outside for some outfits shots - it's becoming bearable out there and this weekend we spring ahead an hour, giving us a whole extra hour of light! Thank goodness.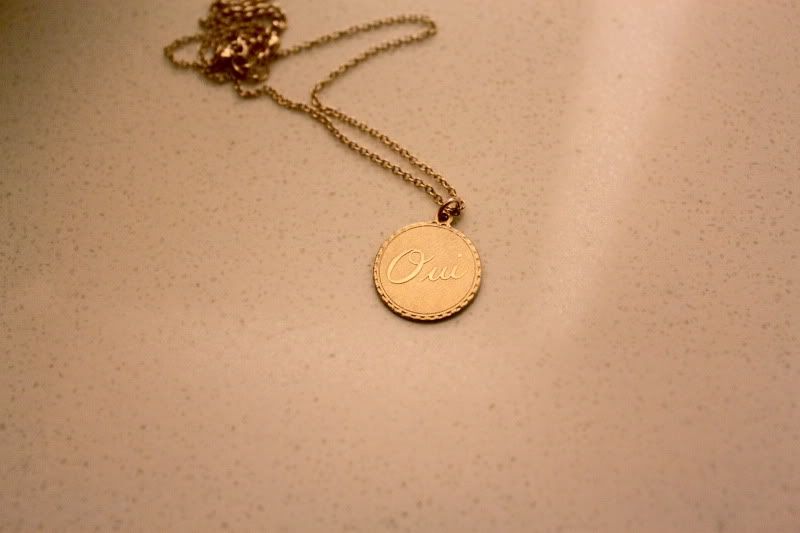 A tiny trinket I have been wearing non-stop.


A studded collar blouse with a pleated back.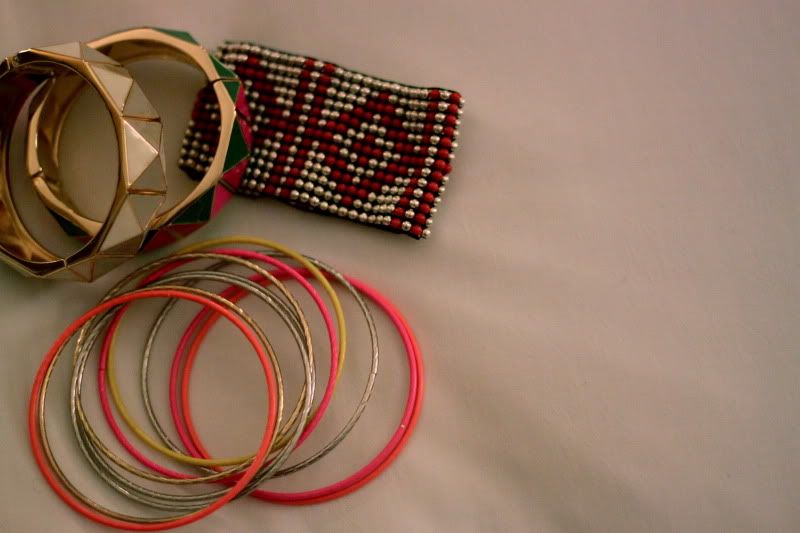 Experimenting with some arm wear, but I think I refuse to use the term "arm party".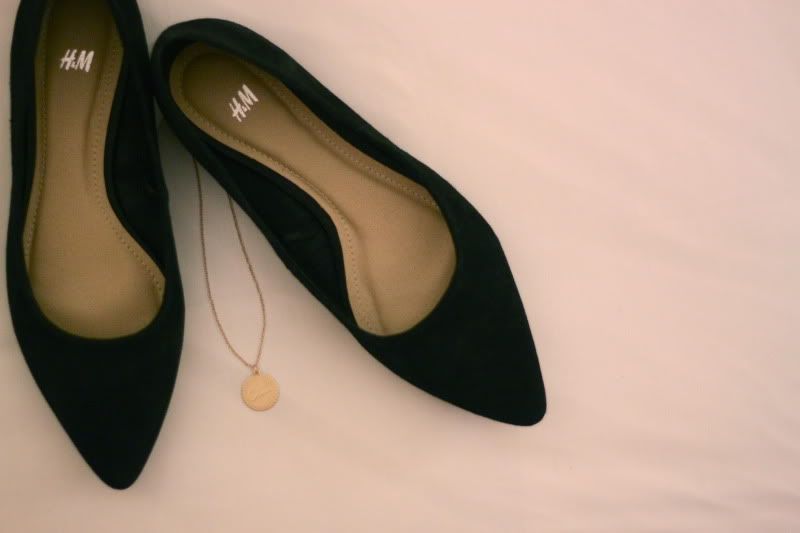 The return of flats! Basic black to start.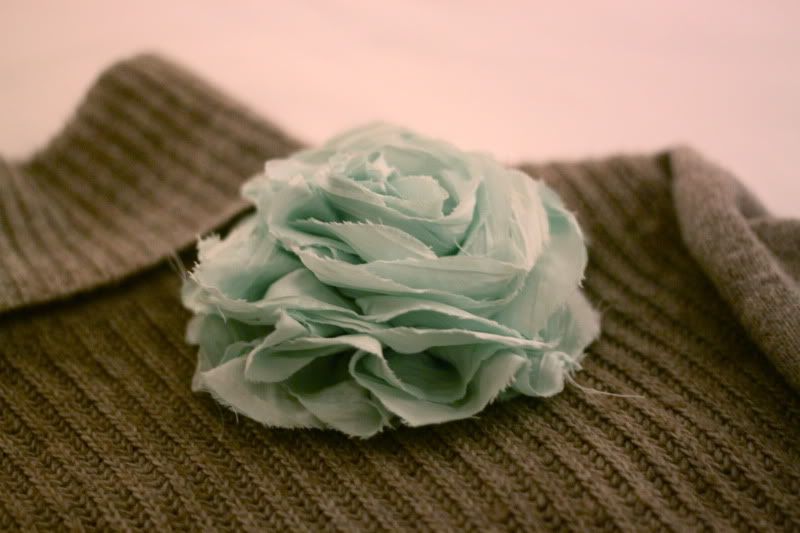 A mint green flower pin on a superbly discounted comfy knit.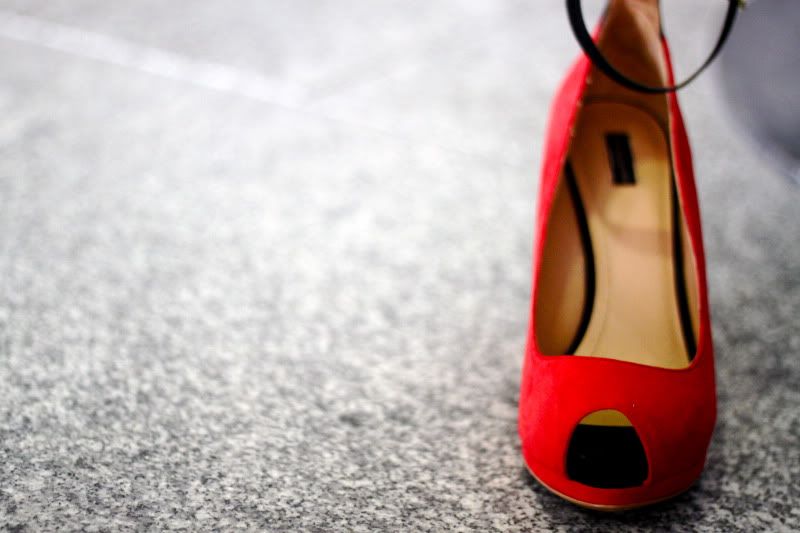 Bright red mary jane wedges.