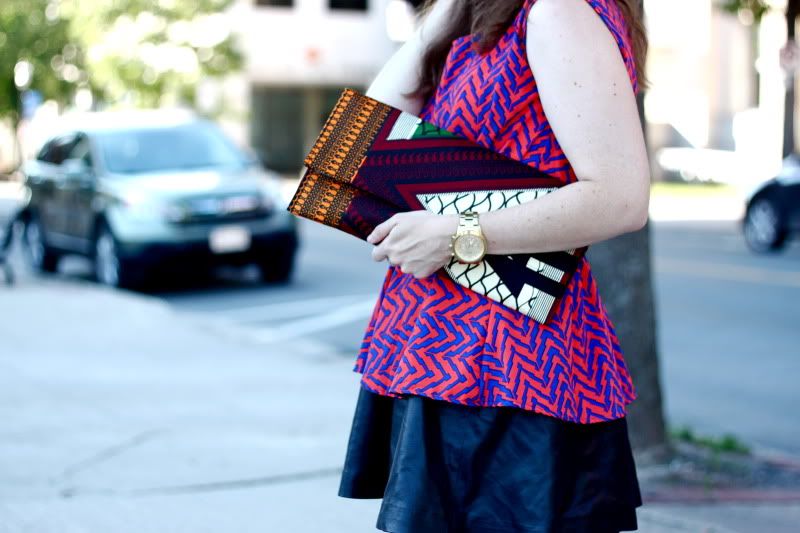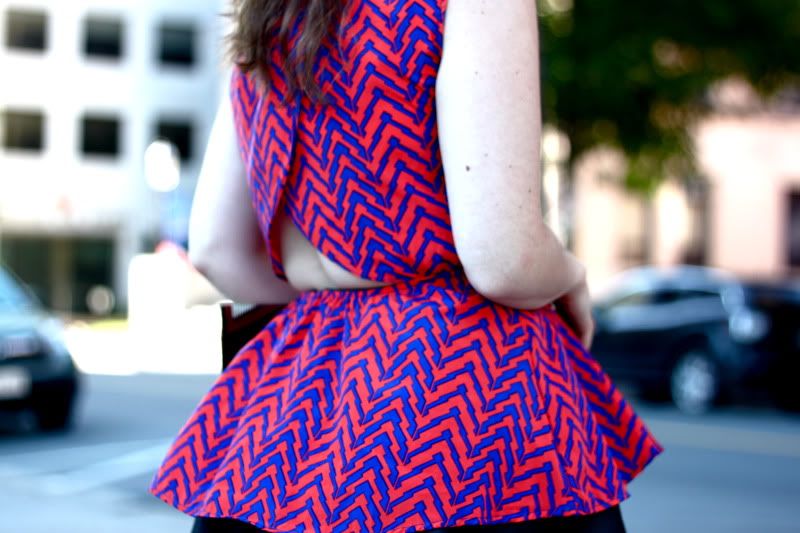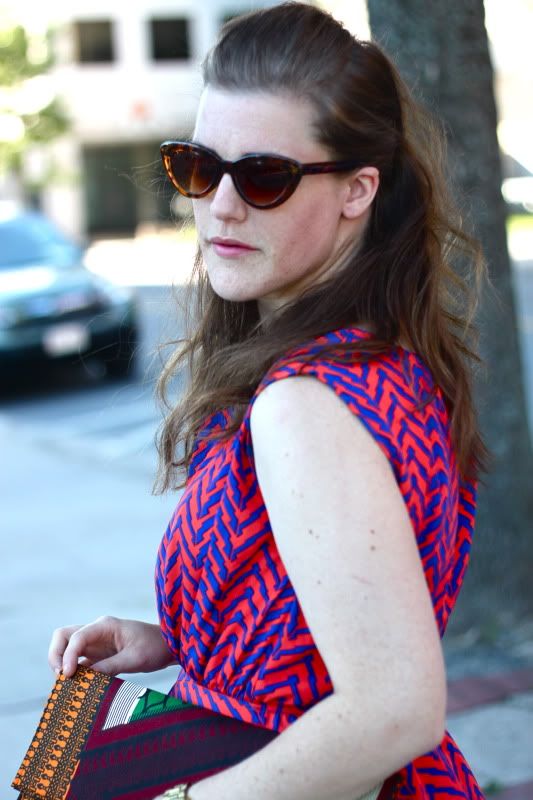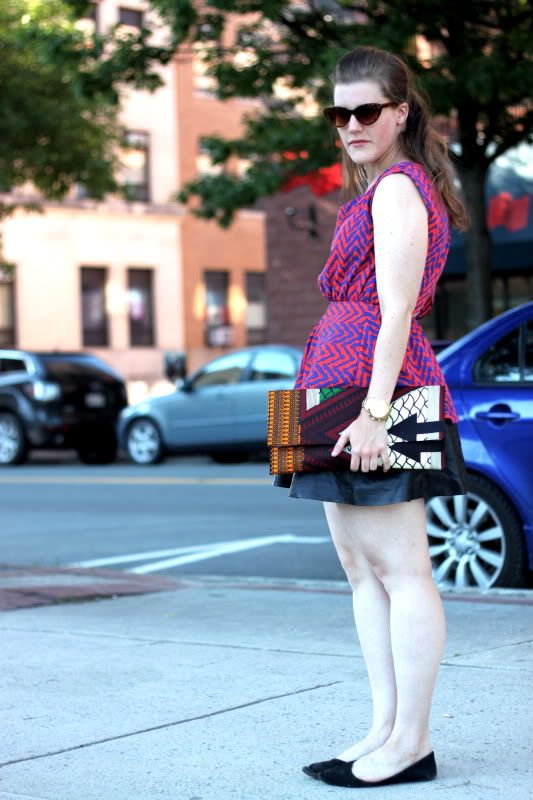 Clutch: c/o Clutch Culture / Skirt & Flats: H&M / Top: Unknown via Winners / Sunnies: ASOS / Watch: Guess
So, my legs honestly look like ghostly sticks of ice in these photos, though, in my defense, these were taken a few weeks back and I can promise you that I have far more color at present day - wow-ee those are some pitiful gams.
Any-pasty, I'm finally getting a chance to show you my gorgeous Clutch Culture clutch that I won at a blogger meetup a few months back. One of my very favorite bloggers
Libby
posted with her CC clutch recently as well, which is the most gorgeous floral print, and it had me dying to style mine up on the immediate. Since then it has hardly left my hip and I have come to love pairing it with
this
dress. Let's hear it for the fun, graphic prints, yes?