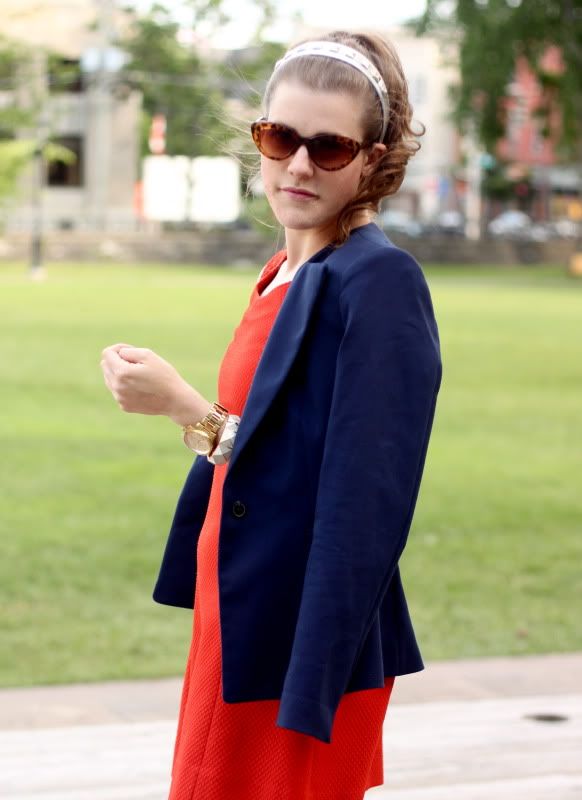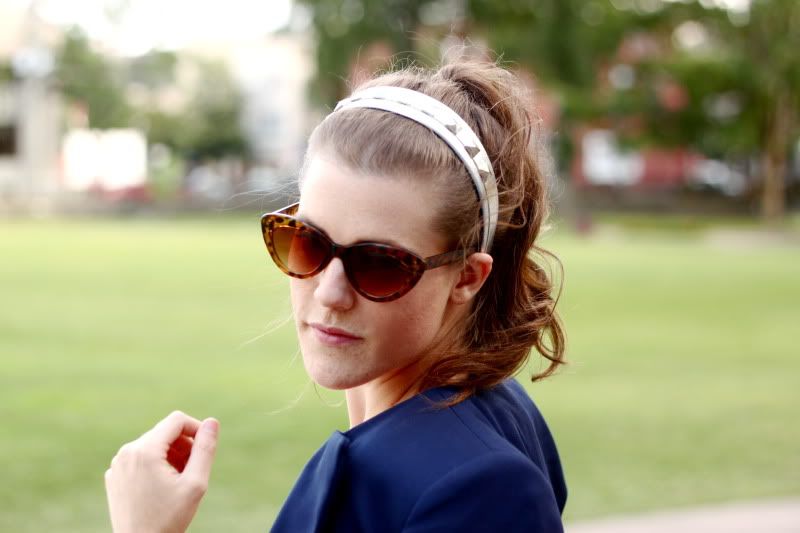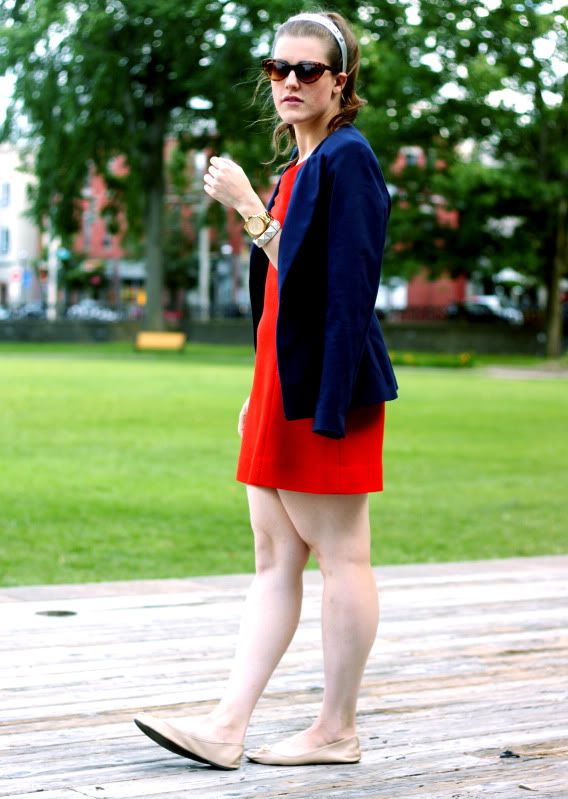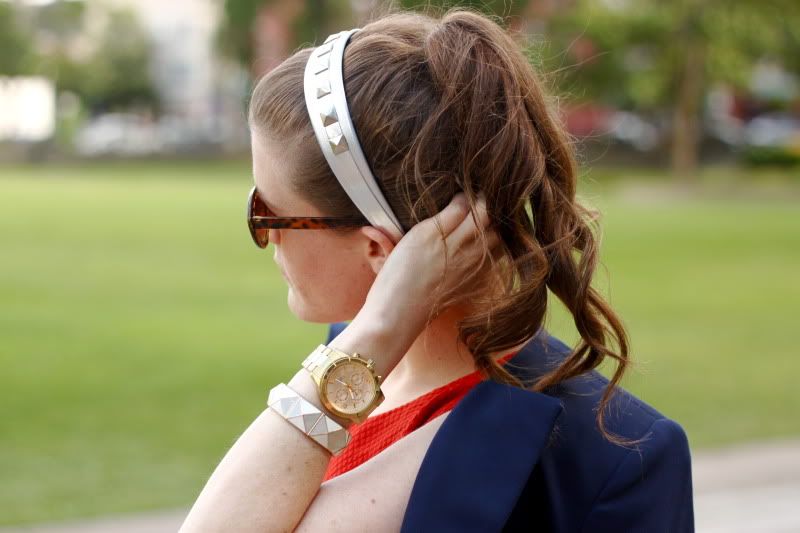 Dress: Vintage / Blazer: Zara / Watch: Guess / Bracelet: H&M / Sunnies: ASOS / Headband: Unknown / Shoes: Streetwear
One thing I really love about being a part of the Style Panel is that it makes me throw together something completely different each and every weekend. I met up with Kate
on this busy Sunday after I decided to ditch the acid wash shorts & spaghetti strap tank top I was sporting for a cleaning & purging spree in order to put on something real.
If you follow me on twitter (
@dollparade
), you would have seen me mention said purging spree, letting the world know that it felt SO GOOD to get rid of some things & organize my life a bit better. Well, my expedition is definitely still in the interim, but it is going well and I am holding strong. Do you ever get the urge to just completely revamp your organizational methods and... life? Tips? Inklings? Hints? Words of the wise?