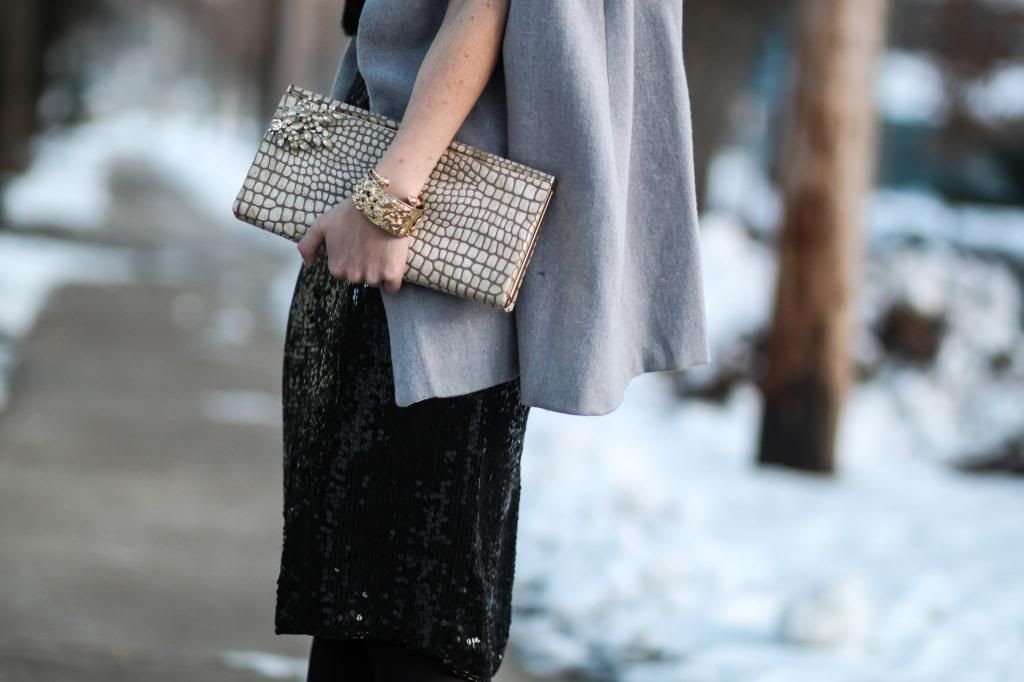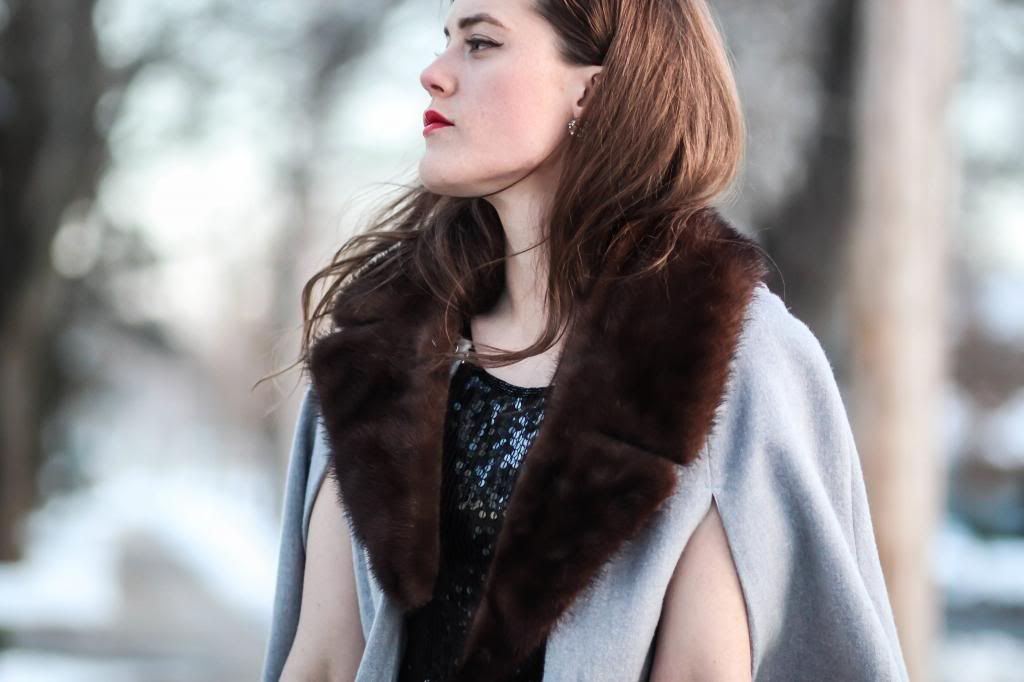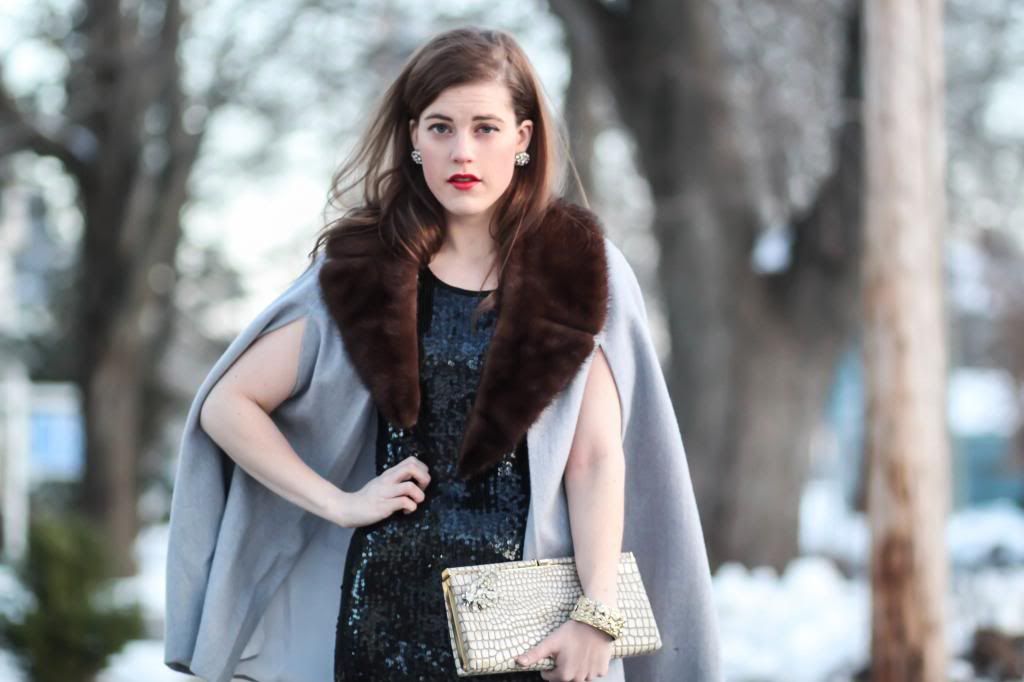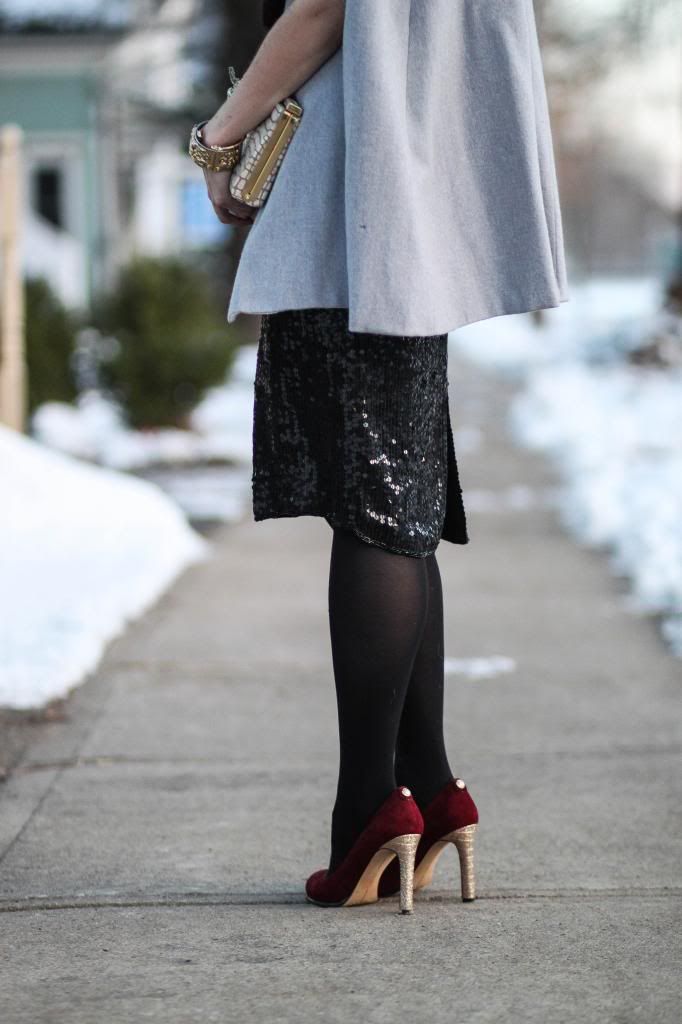 Dress, Cape, Clutch, Pin, Stole & Large Bracelet: Vintage / Shoes: Vince Camuto / Small Bracelet: Urban Outfitters / Earrings: J. Crew
It's that time of year where dress up events are just about everywhere you turn, and this throw together is from earlier this holiday season. Almost entirely thrifted vintage, I figured I'd incorporate a few of my go-to dress up elements for 1 layered look. Pairing a vintage sequin dress in a midi length with a faux fur stole, and then adding some rhinestone embellishments & a wool cape for travels had me feeling classy, but fun & festive.
Pass me a glass of champagne and I'm gosh darn date ready.
What do you wear out to festive events?