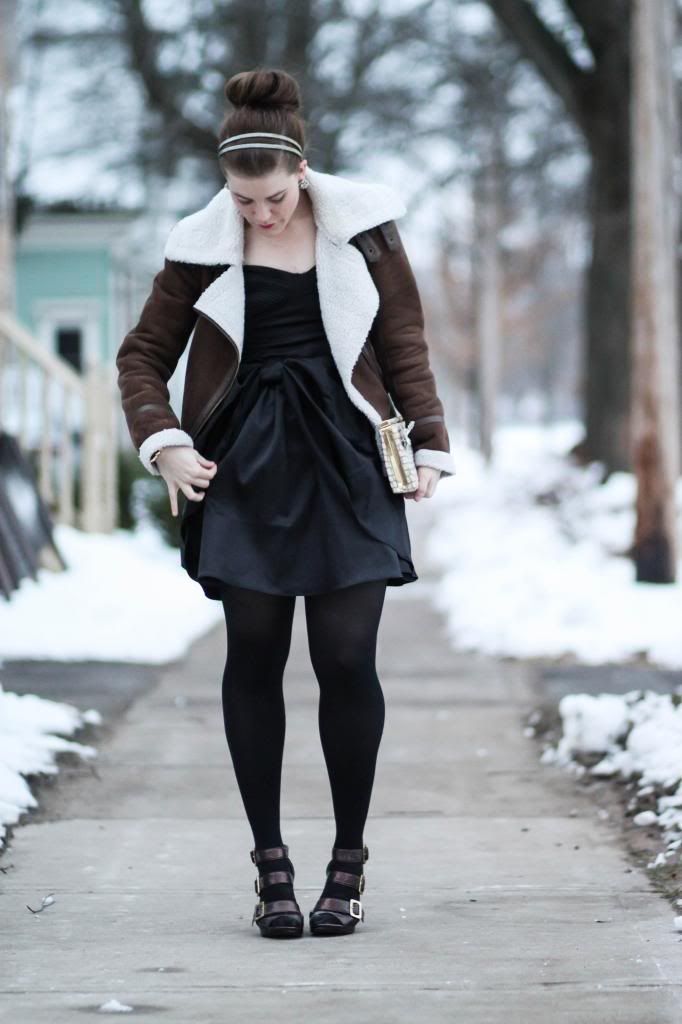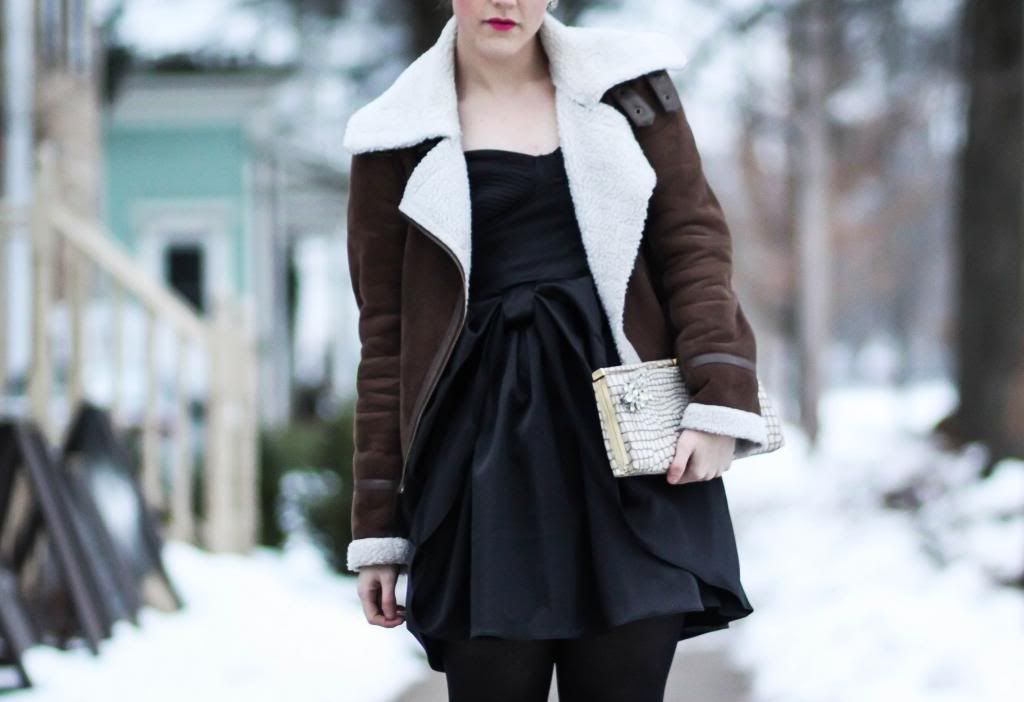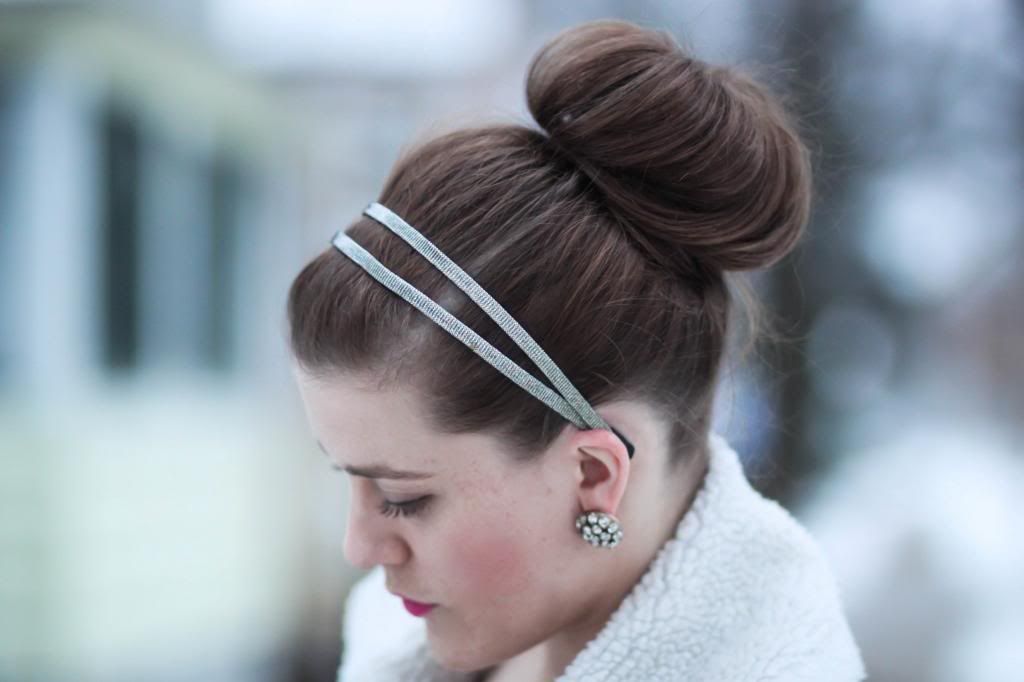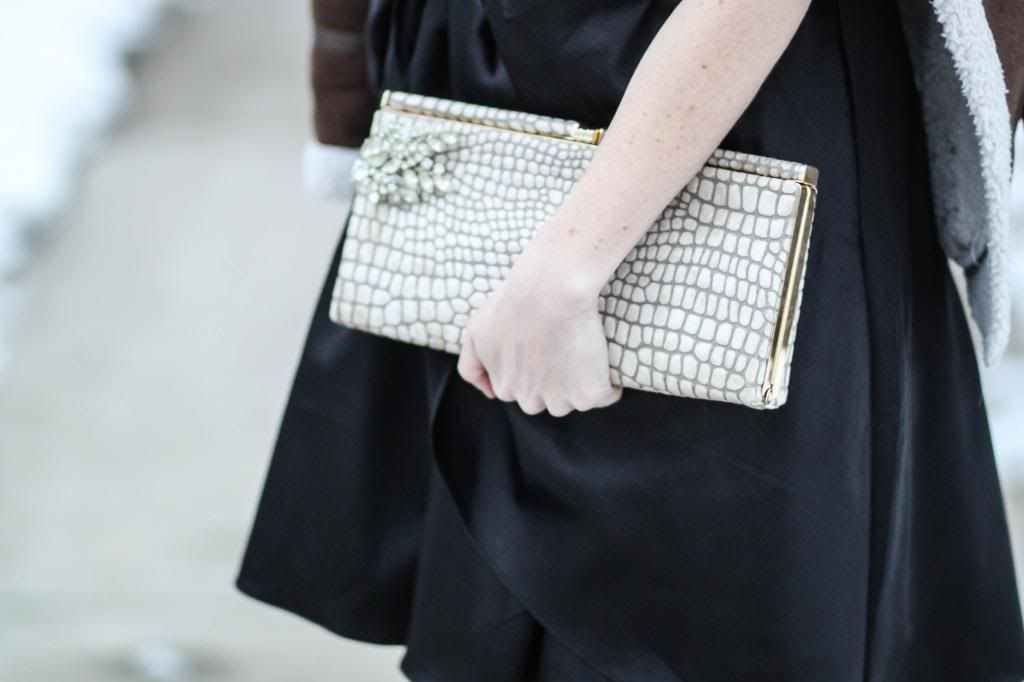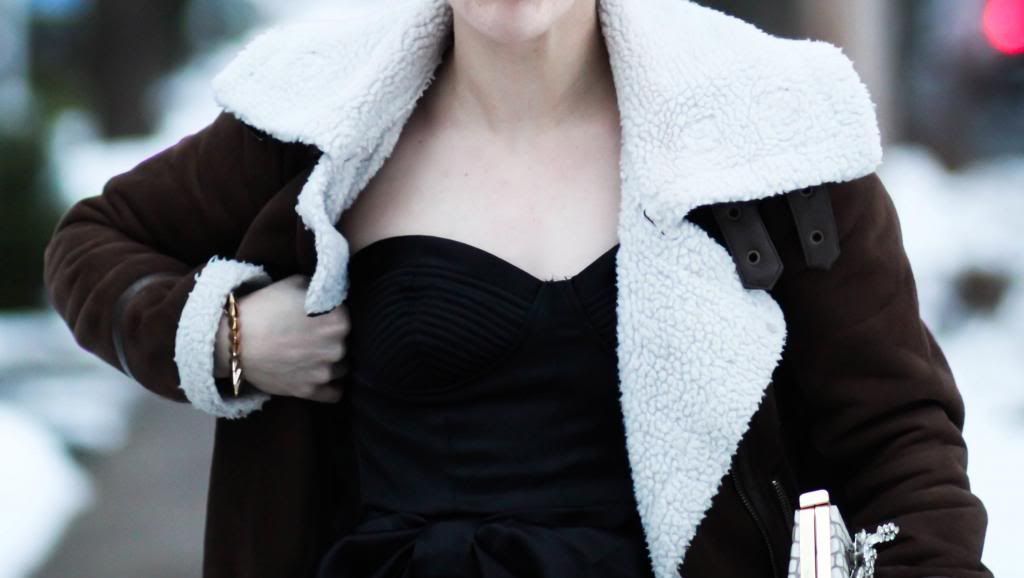 Dress: F21 / Bomber: Joe Fresh / Shoes: Michael Kors / Headband: Thrifted / Bracelet: Urban Outfitters / Clutch & Pin: Vintage
I wanted to take this opportunity to wish each & every visitor, reader, and lovely person a very happy 2013. May 2013 be your year in every which way, and please accept my sincerest thanks for your following along. It really does warm my whole entire heart & I am just the most thankful.
This isn't what I'm actually wearing tonight, but I was wearing it earlier this holiday season and thought to myself, "this little put together wouldn't be half bad for new years eve.". I am a fan of something super flirty, but equally fancy & unfussy. As it turns out, the dress is a few sizes too big and I'm a few degrees of disorganized and didn't have it tailored. So! Hopefully I can document what I'm actually wearing, and hopefully it will come together alright.
I'll be coming at you with a New Years Day post that I think will maybe re-cap some pinnacle moments of the past 365 days, so stay tuned!
Happy New Year! xo