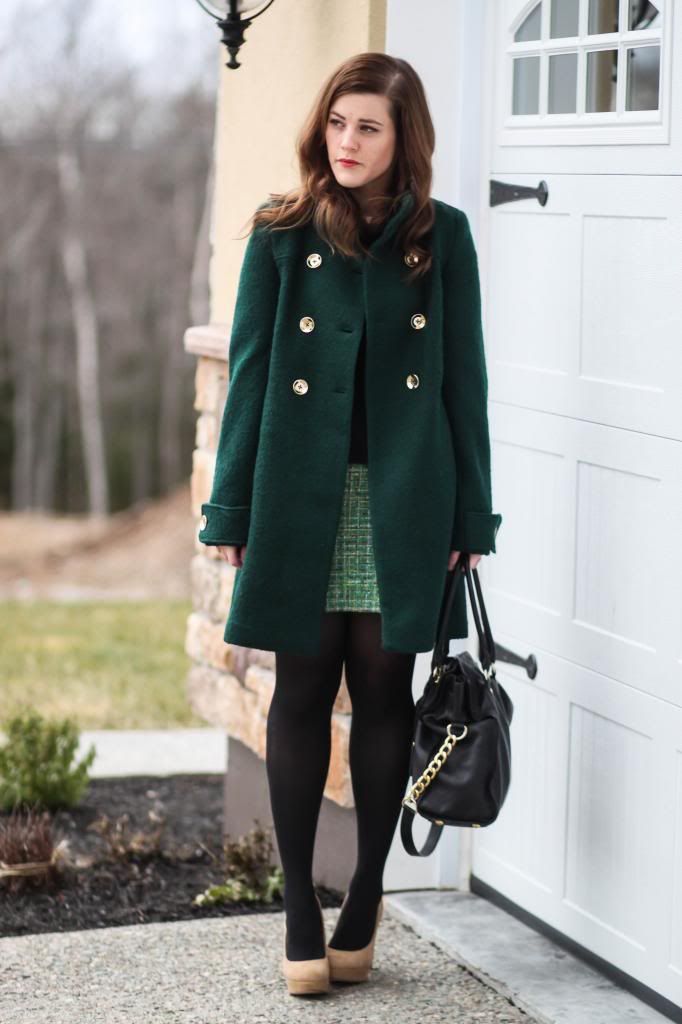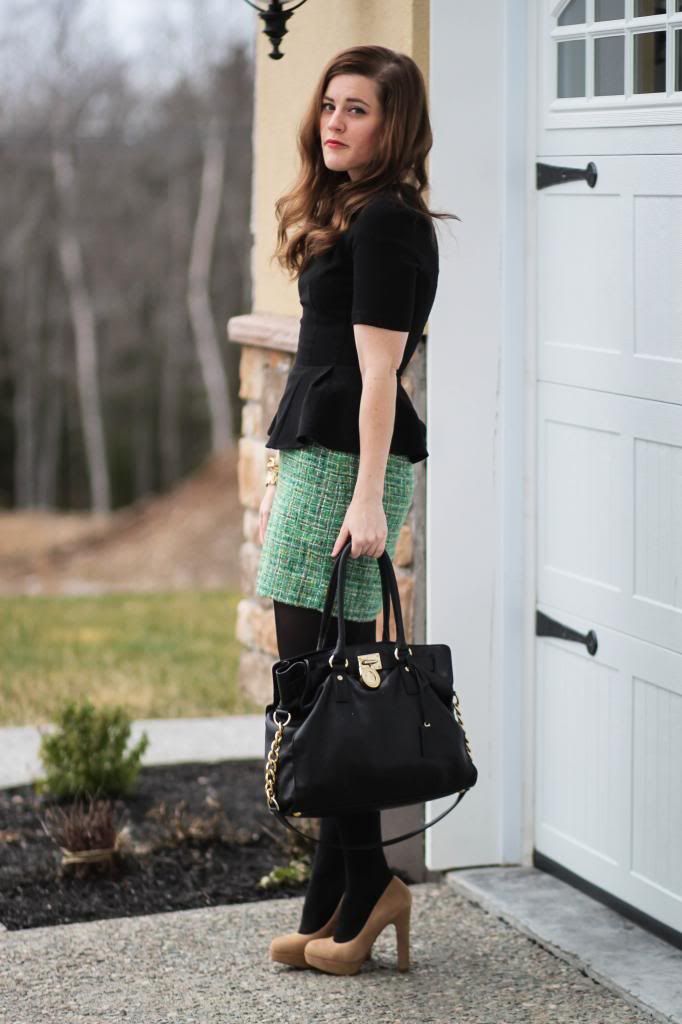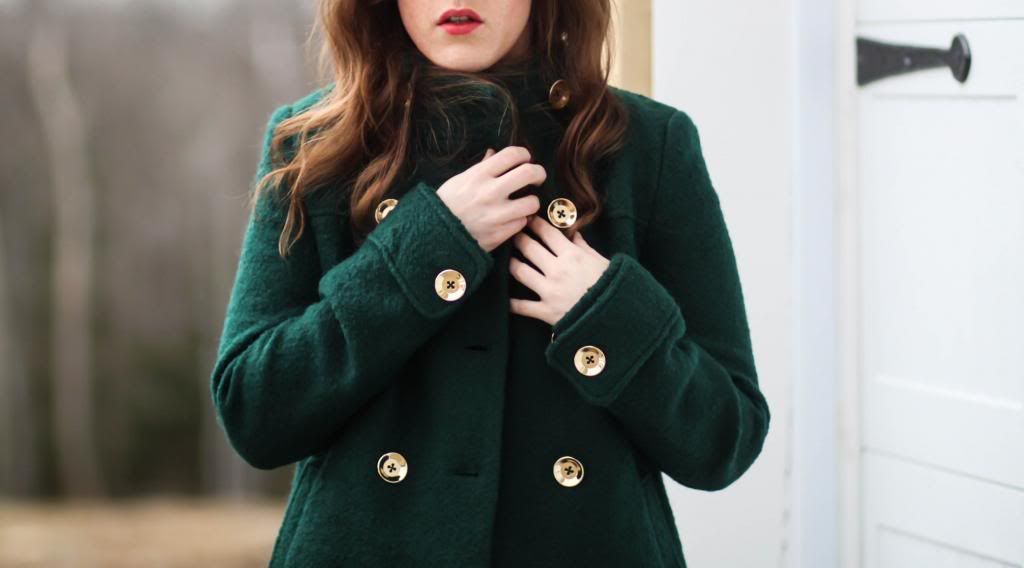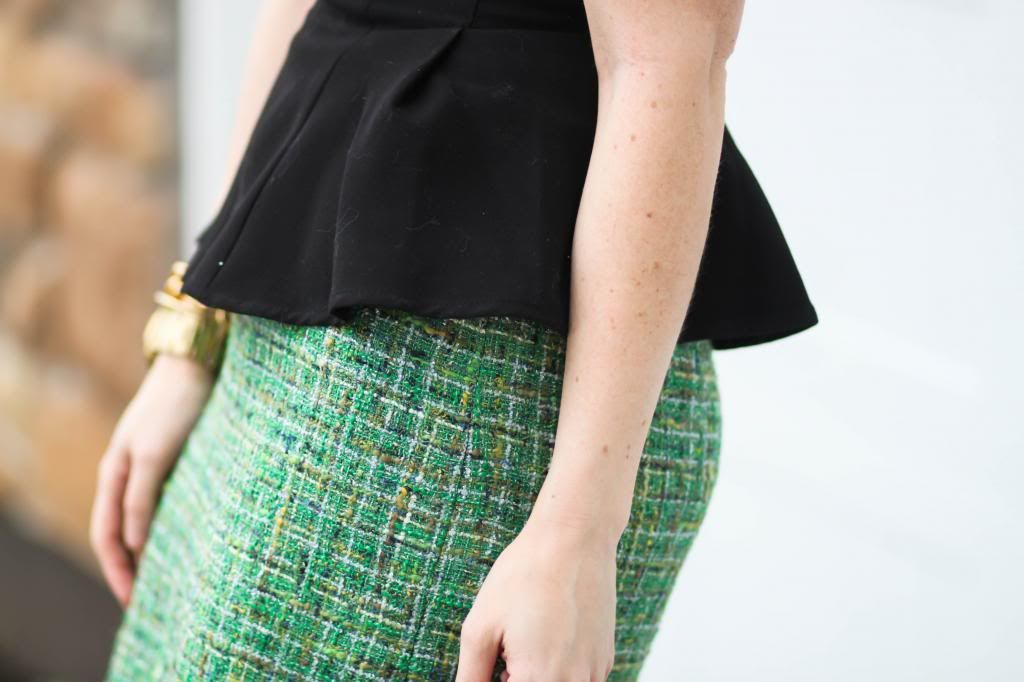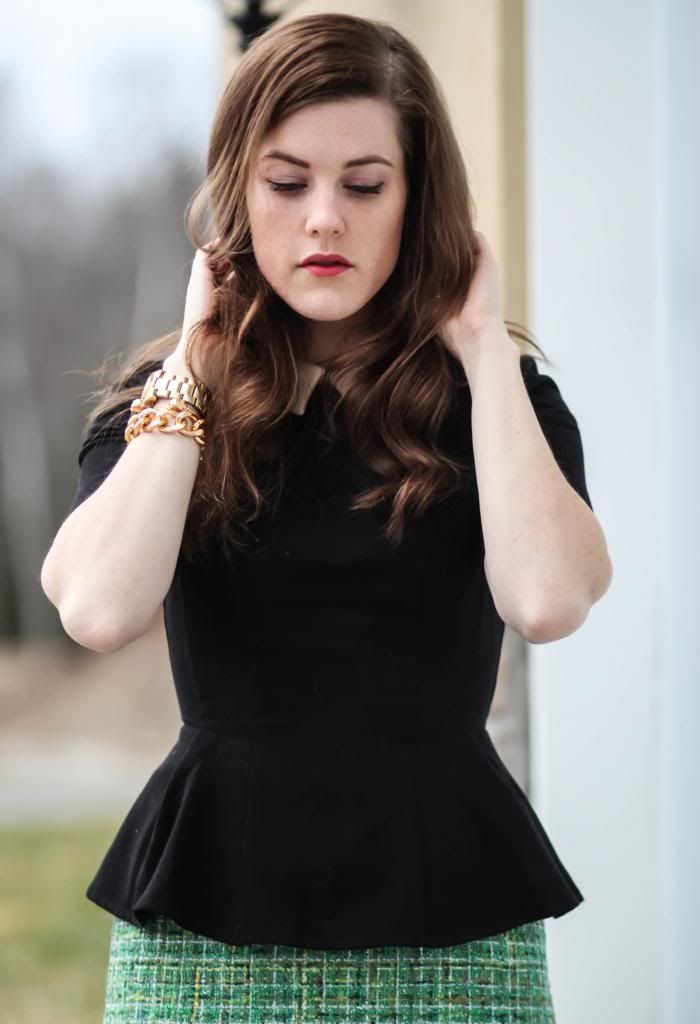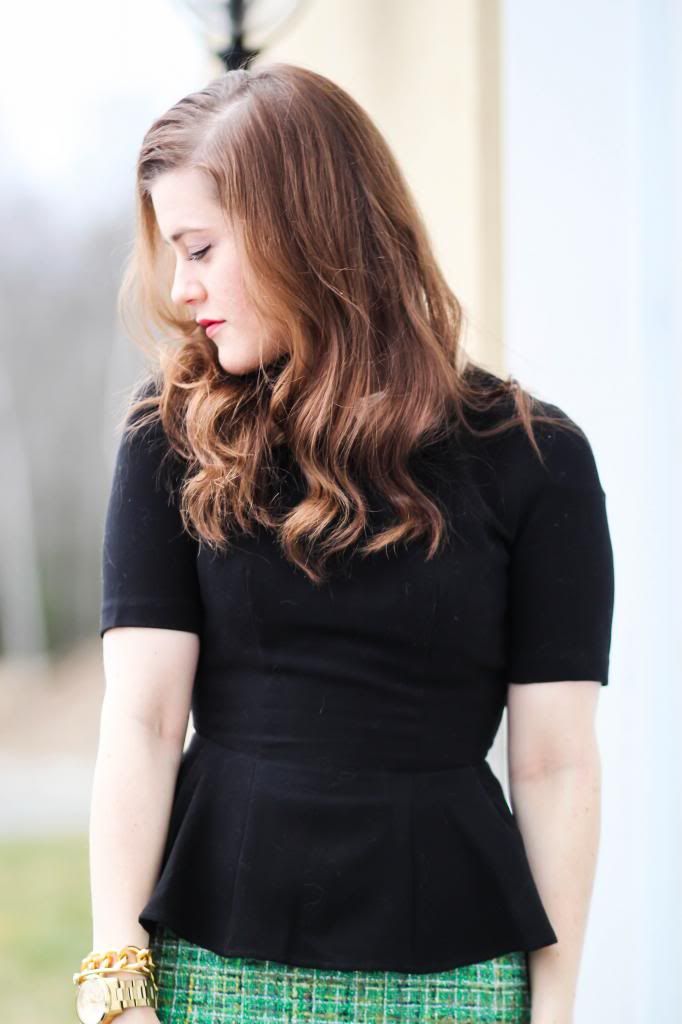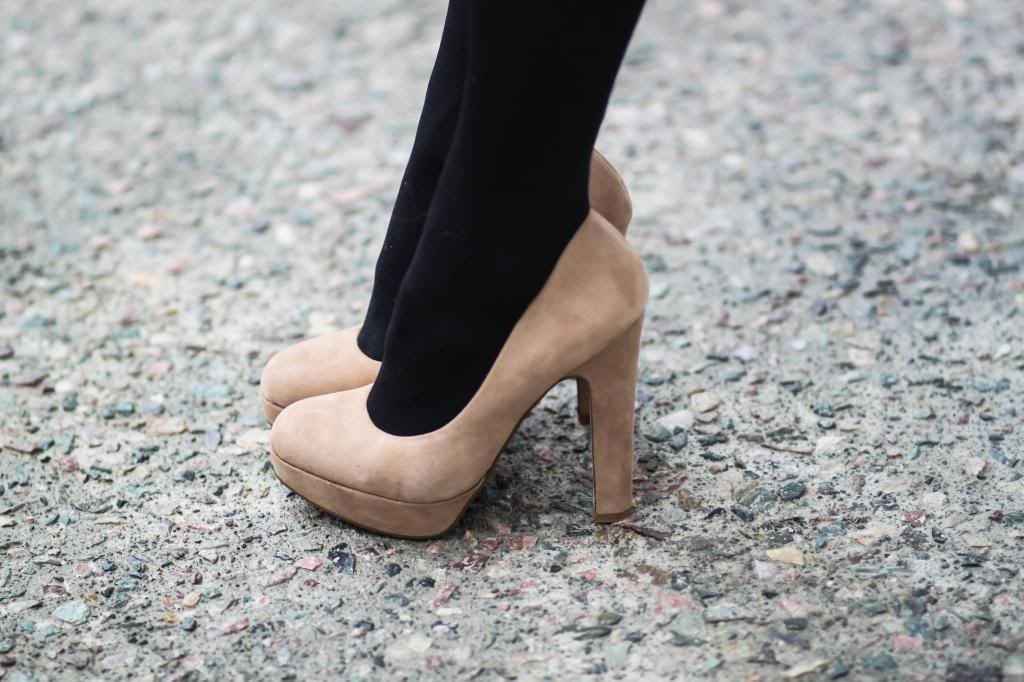 Skirt: J. Crew / Top: F21 / Tights: Hue / Shoes: ALDO / Bracelet: O My Heart / Watch: Guess / Jacket: R.W. & Co.
This top seems to be on repeat over the past few weeks, but considering its versatility, I'm not too surprised. I so luckily received an abundance of J. Crew from Santa, one item being this sweet tweed mini, which has already proven to be so absolutely adaptable (I may have half of my regular wardrobe home with me, and I may have tried my new pieces on with all of it). I can't wait to pair this with a silk chicken print blouse that my Dad picked out for me (wishfully in Spring with bare legs?). It's the sweetest & funniest little top you've ever seen.
P.S. I'm still on vacation, and I don't even have plans for this day whatsoever. Can you believe it?!
Have a wonderful ... what day is it?