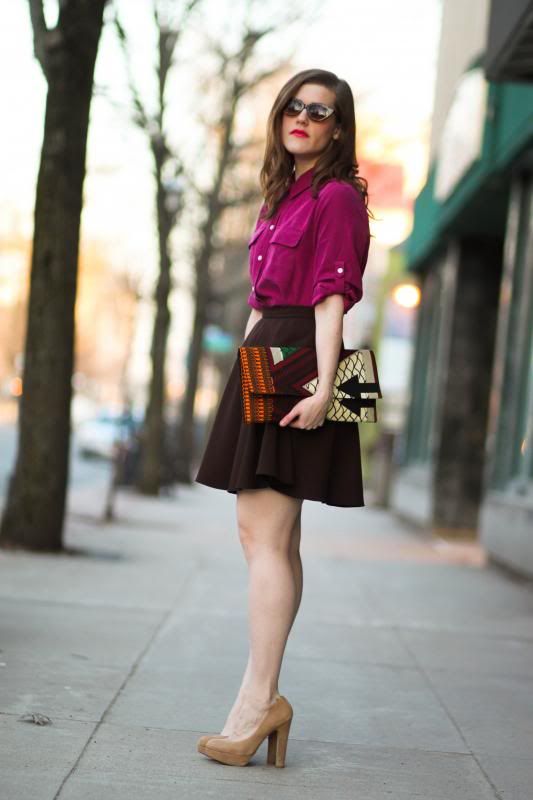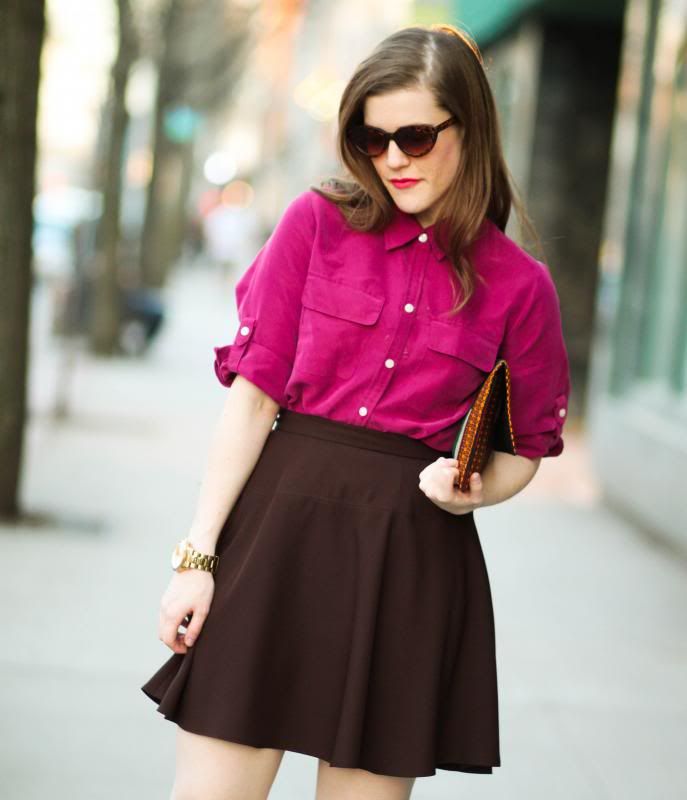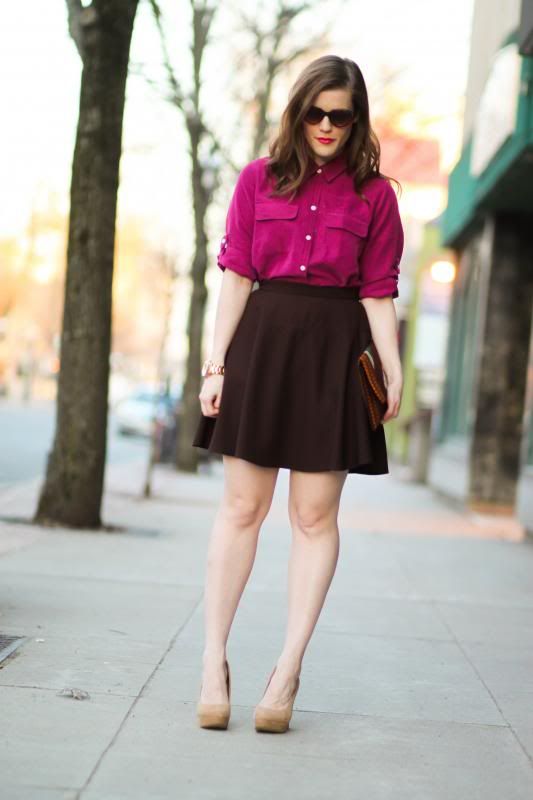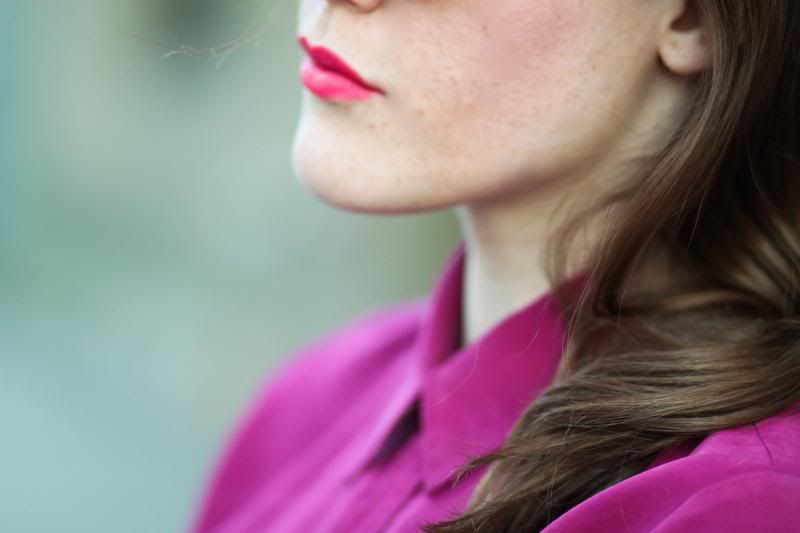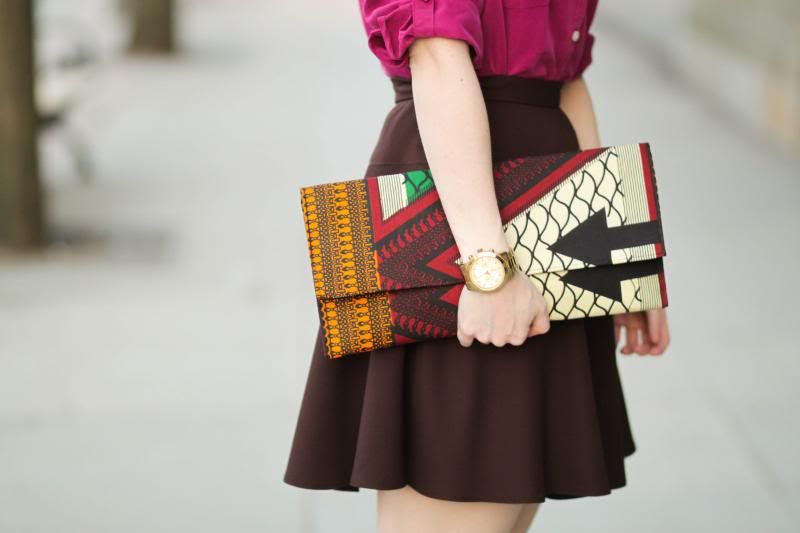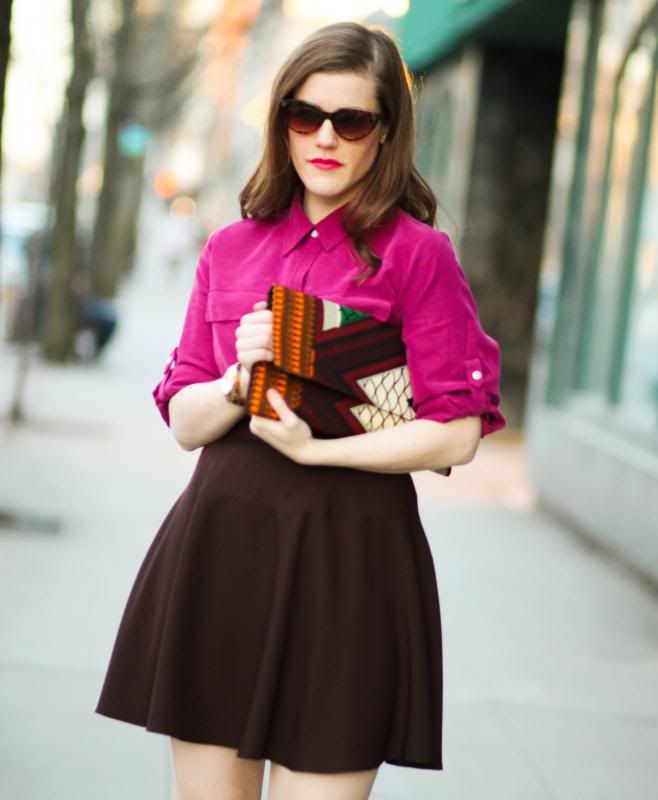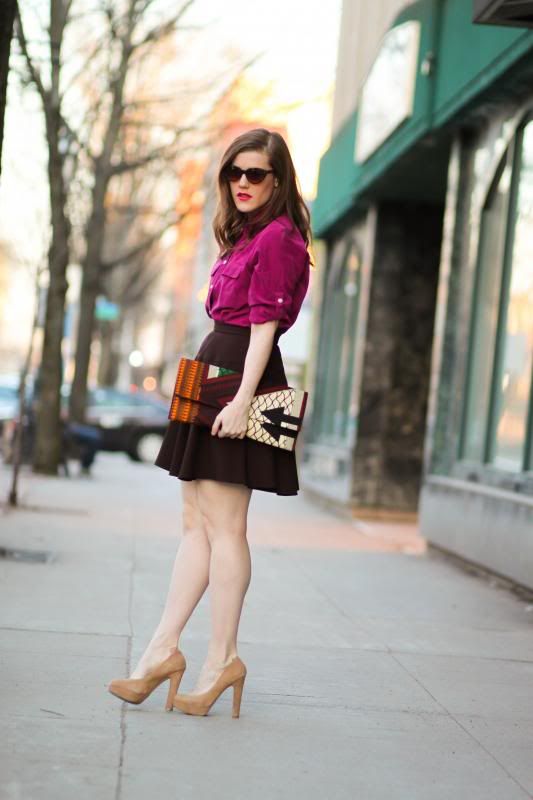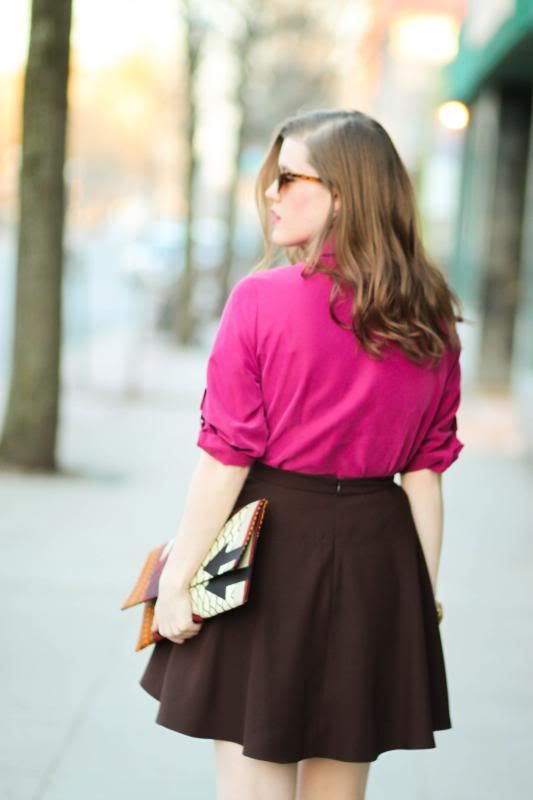 Skirt: Vintage / Top: Thrifted / Bag: Clutch Culture / Shoes: ALDO / Watch: Guess / Sunnies: ASOS
Spring is here in full swing, and so is this little vintage skirt. I found this flouncy little number while thrifting earlier this week and pegged it the most perfect piece to transition into bare legs with. I paired it with another thrift find, a washed silk blouse in the most perfect fuchsia. Both pieces prove as decidedly versatile and I'm tucking both into my weekender bag as I type this post.

I'm heading home for the week to bid farewell to my grandfather who passed away this past weekend after only a 3 month long battle with cancer. I don't usually disclose things this personal on the blog, but it just felt weird to not to. Family is of the very highest importance to me & where this concerns someone so very dear to me, I felt it proper to share. I plan on surrounding myself with family, pals, nature, and music. This said, posts may be scarce, but I'll try my darndest.

Have a great week.
x, Kristin