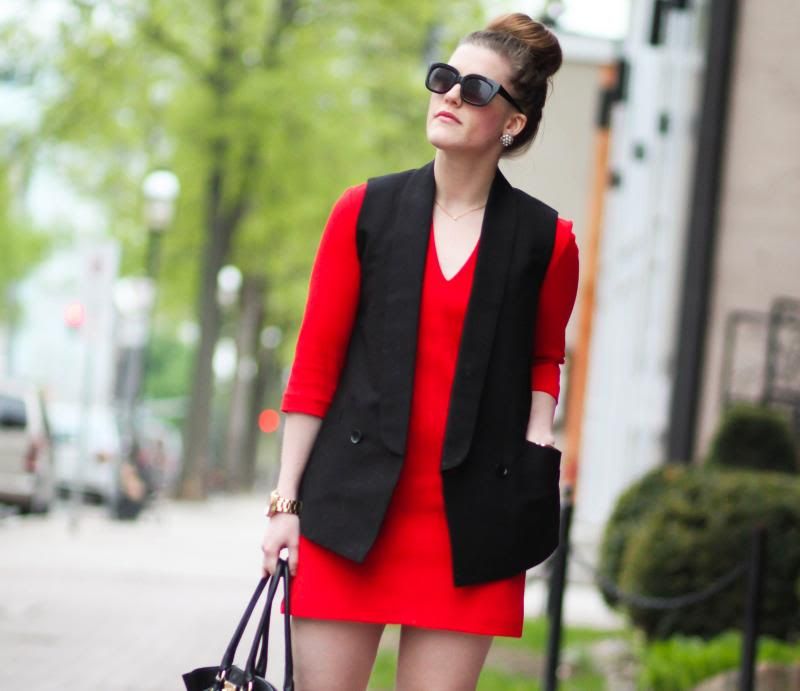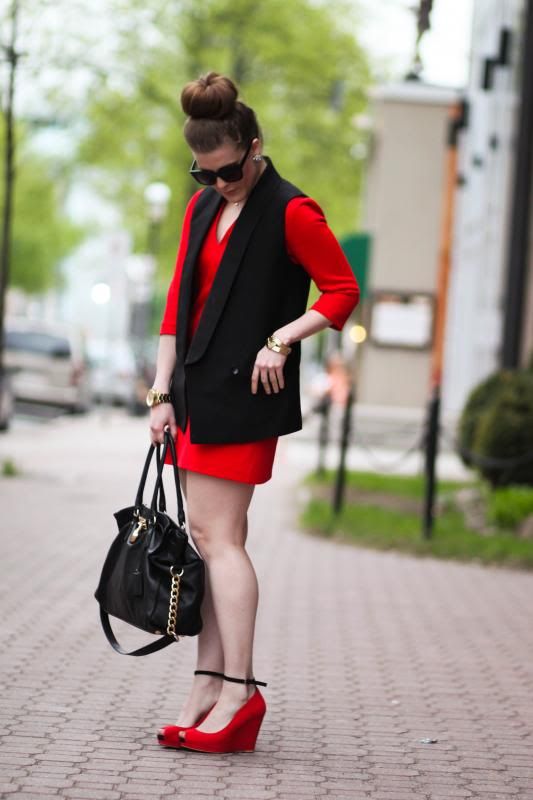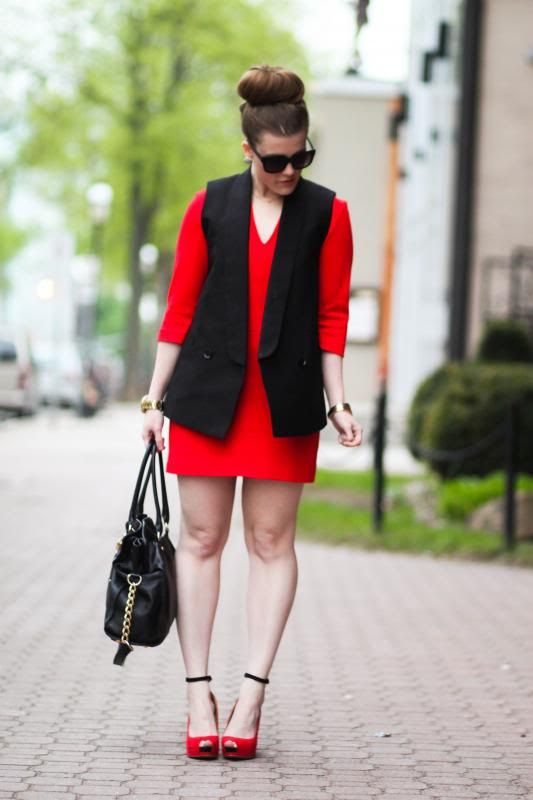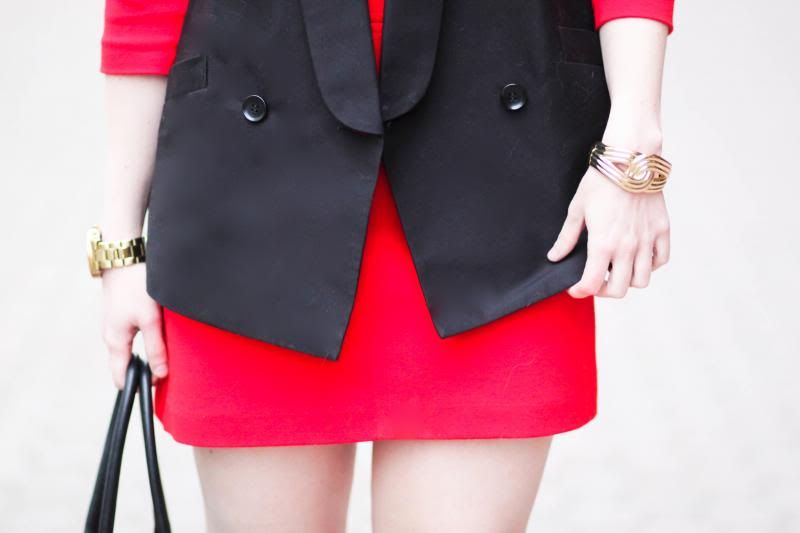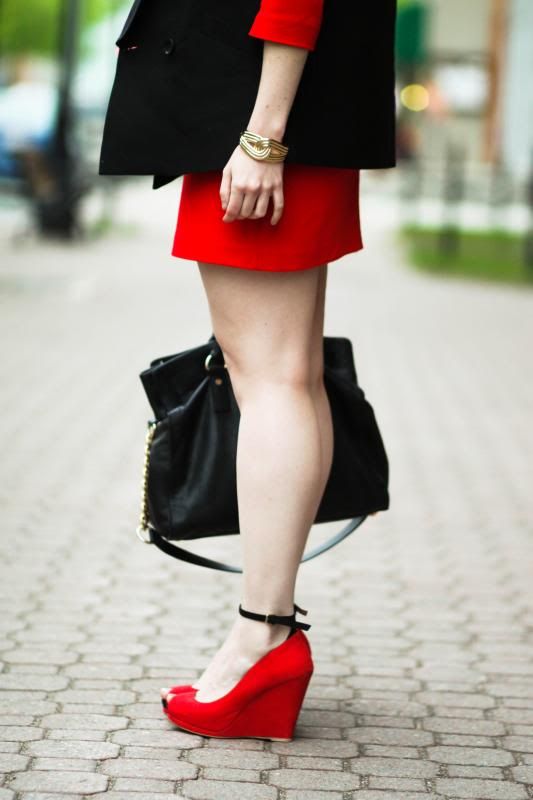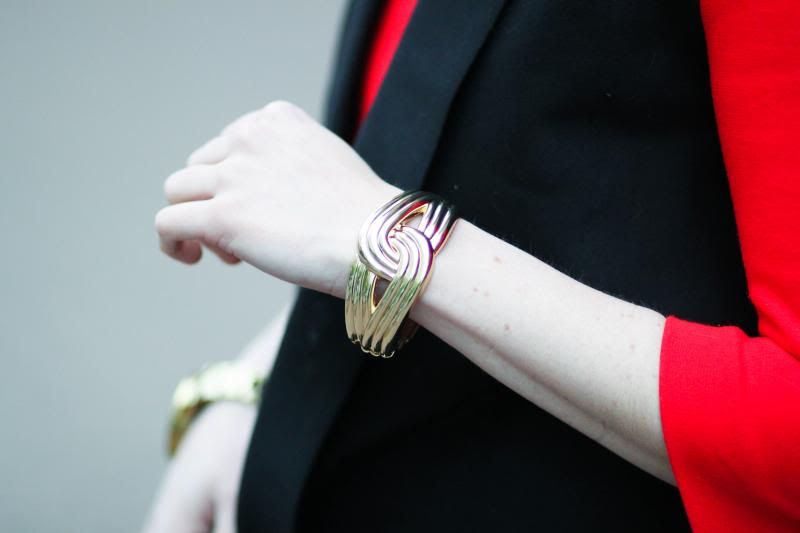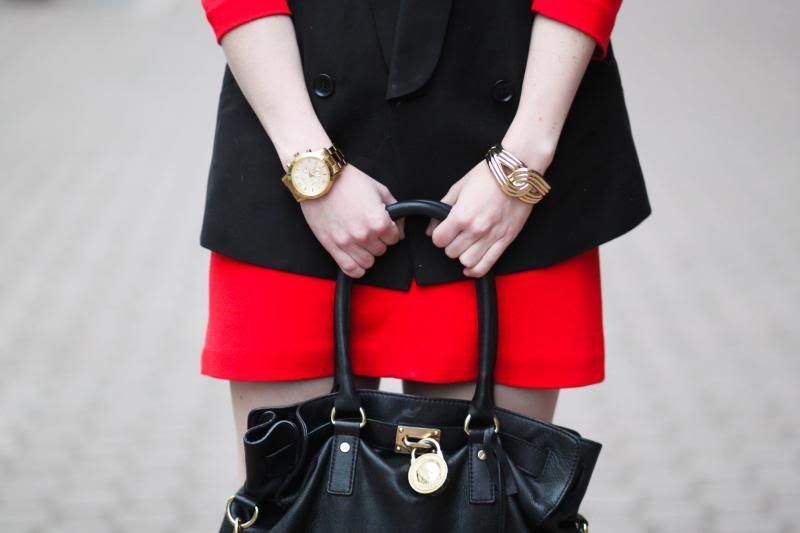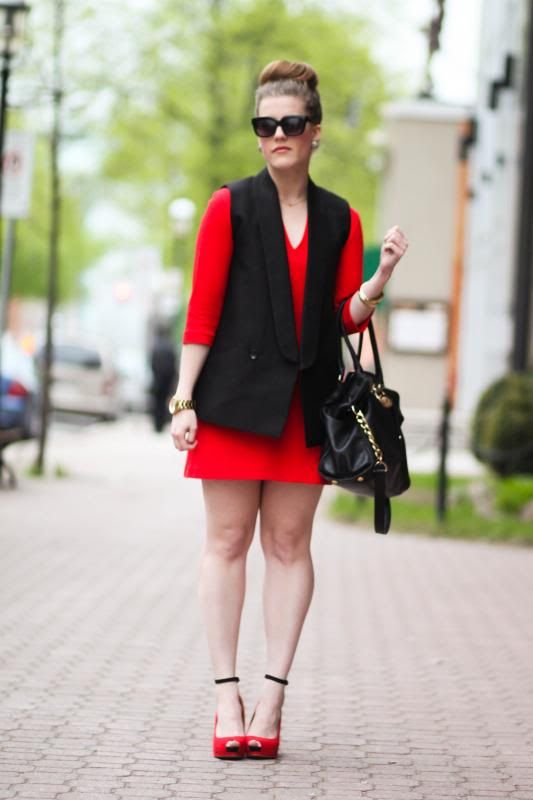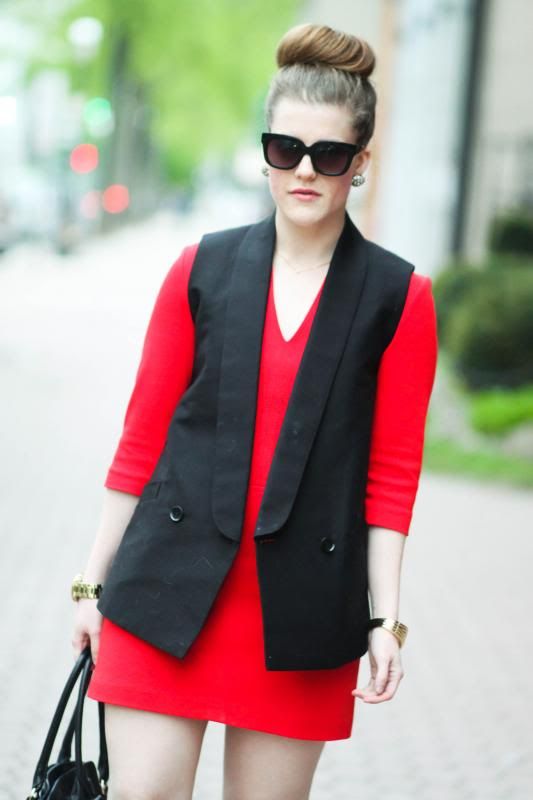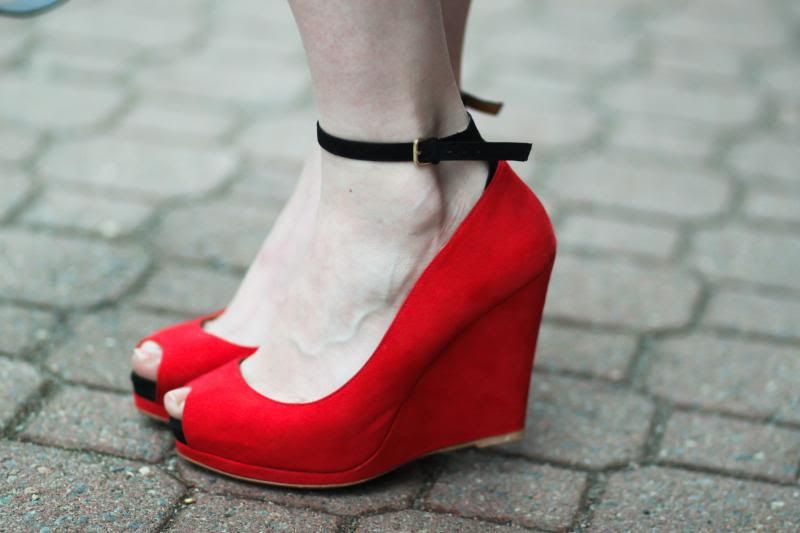 Dress: Zara / Blazer: BCBG / Shoes: Zara / Bracelet: c/o Banana Republic / Earrings: J. Crew / Watch: Guess / Bag: Michael Kors Hamilton / Sunnies: Le Chateau / Necklace: c/o The Boutique Minimaliste
A little red for this Friday, yes? This simple shift has been in my wardrobe for quite awhile now (I have styled it before
like this
and
like this
), and it always seems to come back around even when I think its time has passed. To be fair, it has a tinnnnny rip in the back, so I wore my sleeveless blazer to accommodate. I wasn't sure if the shoes were too matchy-matchy, but both
Kate
& my roomate affirmed that it looked a-okay so I went, well alright.
What is happening on your weekend? On mine... well, not a whole heck of a lot. It is supposed to rain, and rain a lot, so I think I will be inside with some books and/or drinking a landslide of lattes in order to reach some sort of caffeinated heaven. Also on the books is my weekly trip to the market, a B52s cover show, wine with the ladies, and hopefully some baking (I'm looking at
this
in particular).
Happy Friday & happy weekend!
P.S. When looking for a reference to the older post with the red dress, I stumbled upon
this
relic of an outfit & found myself wanting to re-create it now for some reason. Classic stripes. Chunky gold chain. Rounded sunnies. I think I still own all of the pieces. An up to date re-visit perhaps?